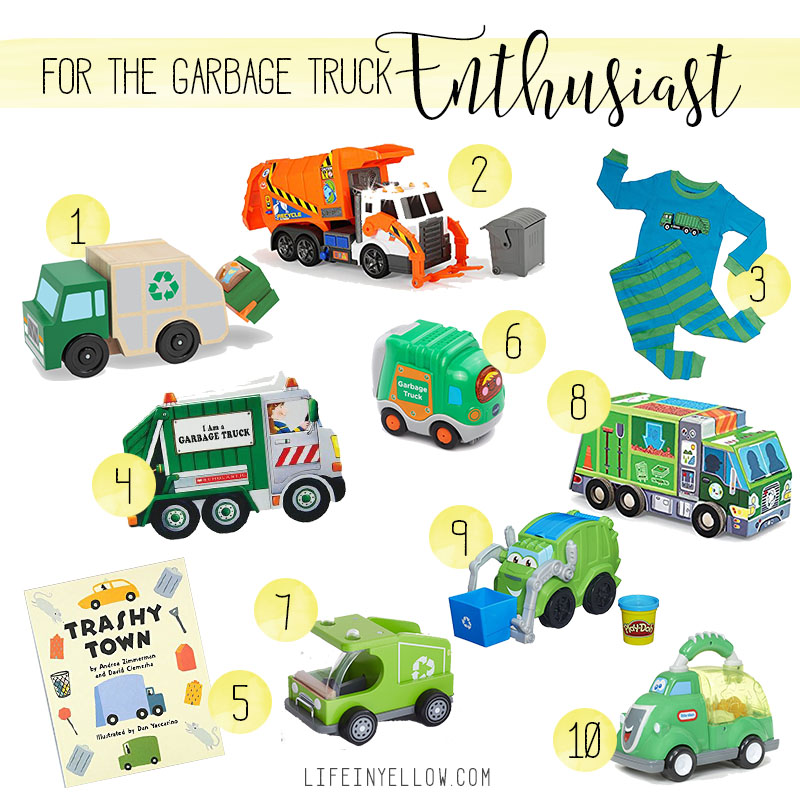 1 | 2 | 3 | 4 | 5 | 6 | 7 | 8 | 9 | 10
If I've learned one thing since becoming a mama (to a garbage truck OBSESSED little boy), it's that there's a whole subculture of boys — and girls — like mine, who LIVE for garbage day. The garbage truck topic is a super specific one — there's no Pixar movie or TV show about them, and there are far fewer books (the closest we can usually come are zillions of books about construction vehicles), and you know finding cute clothes or home decor items about, well, trash essentially — is a hurdle.
But if you have a garbage enthusiast in your world, you know they happy dance each week on trash day, you know they can hear the unique rumble of their stop-and-start brakes a mile away, and that they will find any excuse to throw something in the trash and dump it out. I never thought I'd add garbage truck expert to my resume, but here we are, and I feel compelled to share the best of what we've found (and loved) for anyone else looking to gift something to a future Waste Management worker. 😉
And of course, if you want to see how we brought the garbage theme into Crew's room decor, check out that post here!