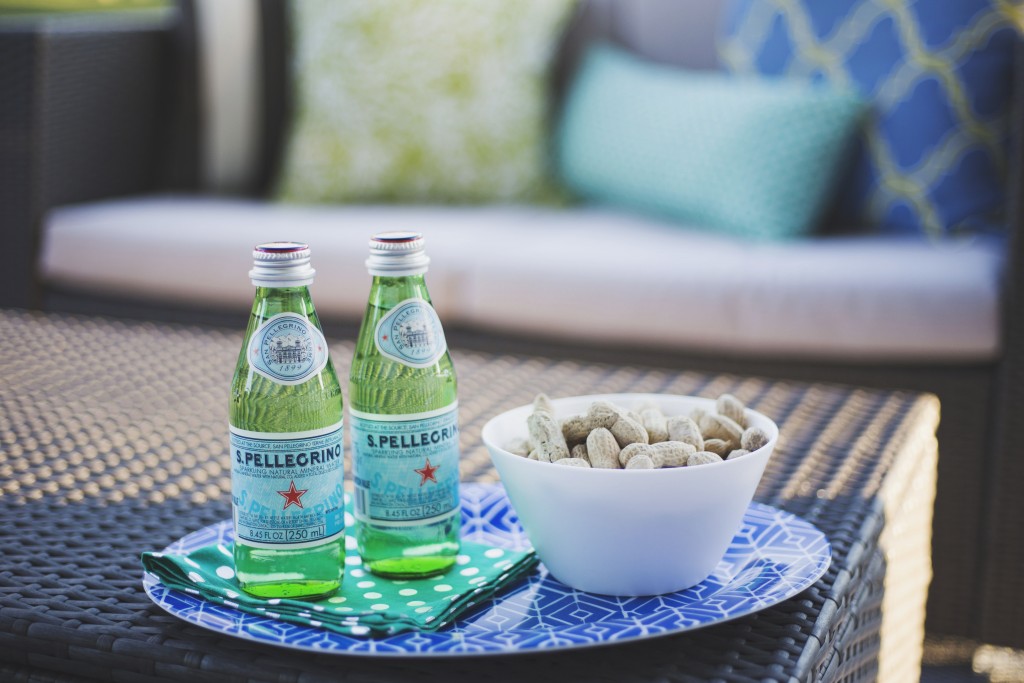 I promised myself I would "finish up" a couple spaces in our house, photograph them, and get them posted to the blog in the coming weeks. But first, it seemed fitting to do an update on the exterior, since it was still being finished last outdoor post a year ago.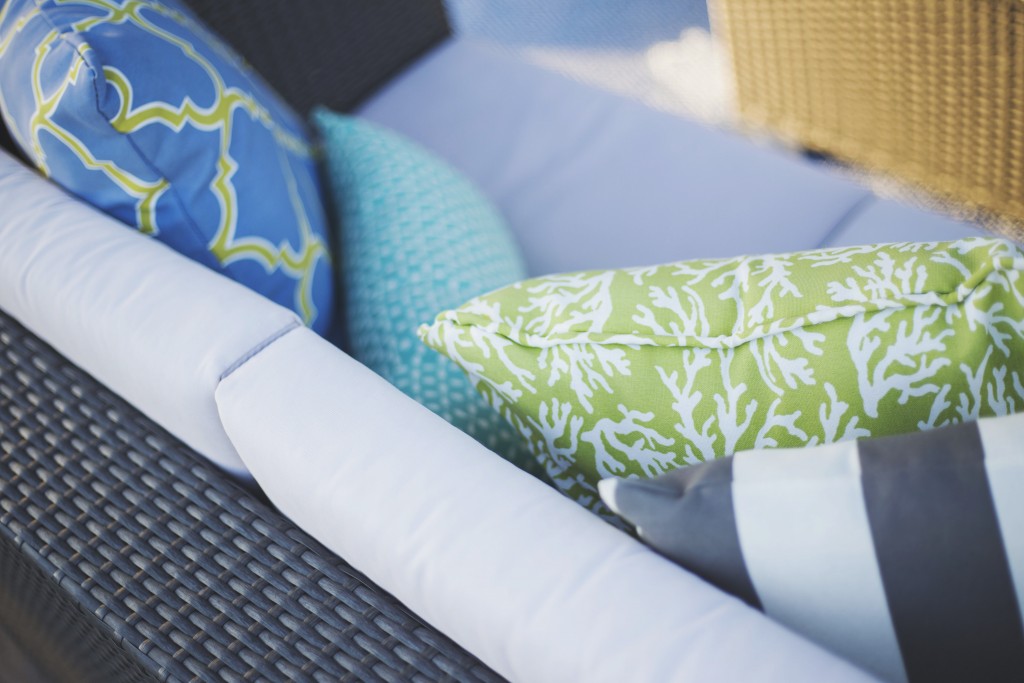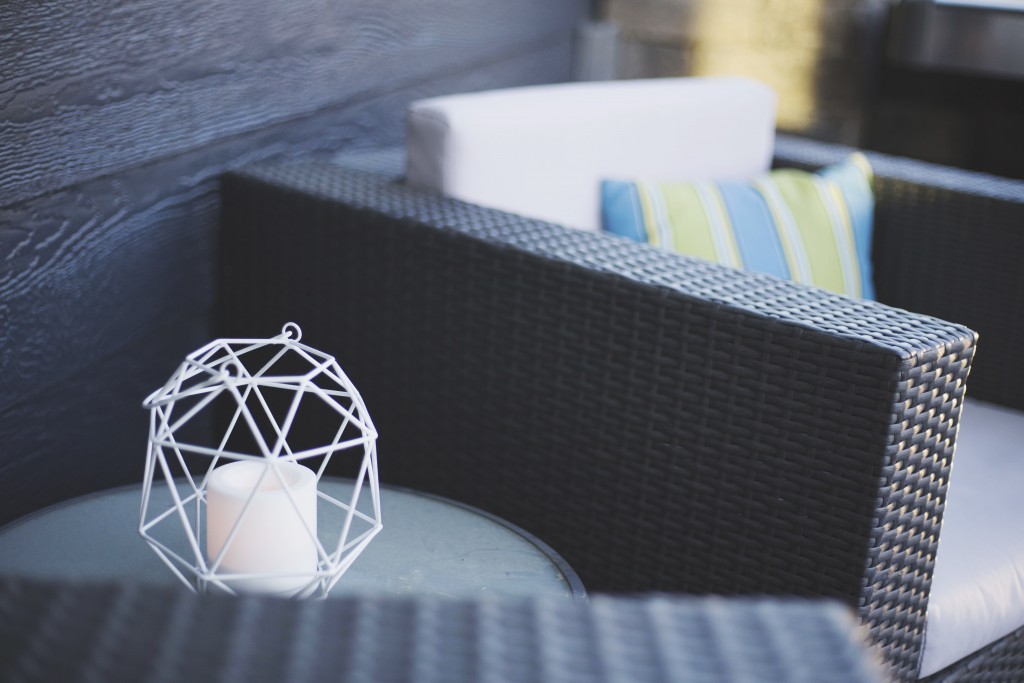 We spend a lot of time outdoors right now, so specifically, we've been working on pulling the back patio together a bit more, starting with a stone wall that Page arranged on the south side.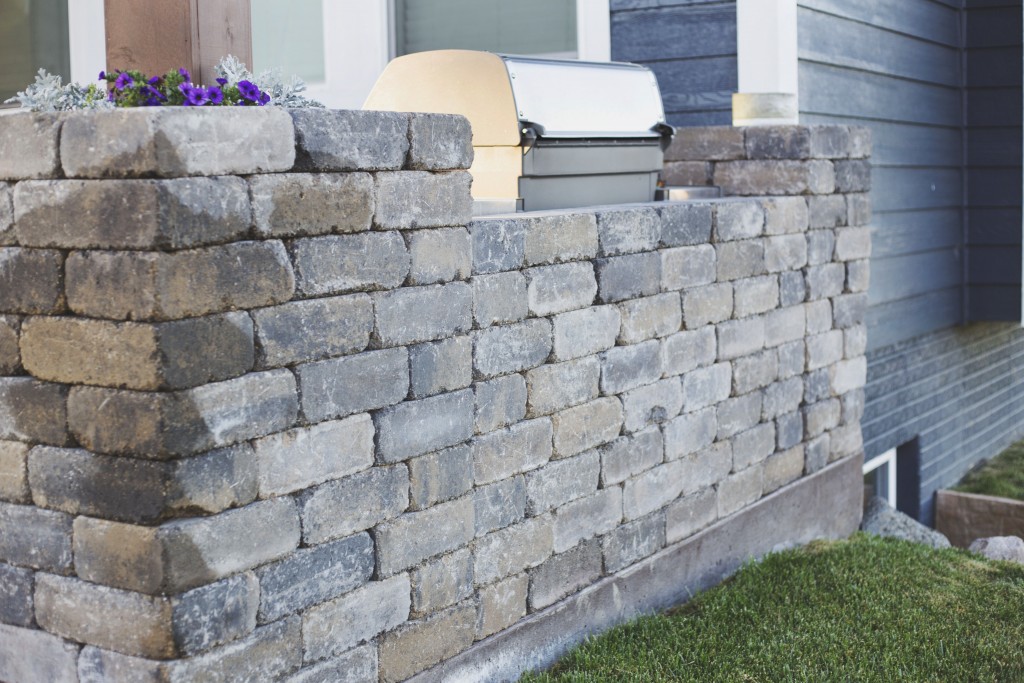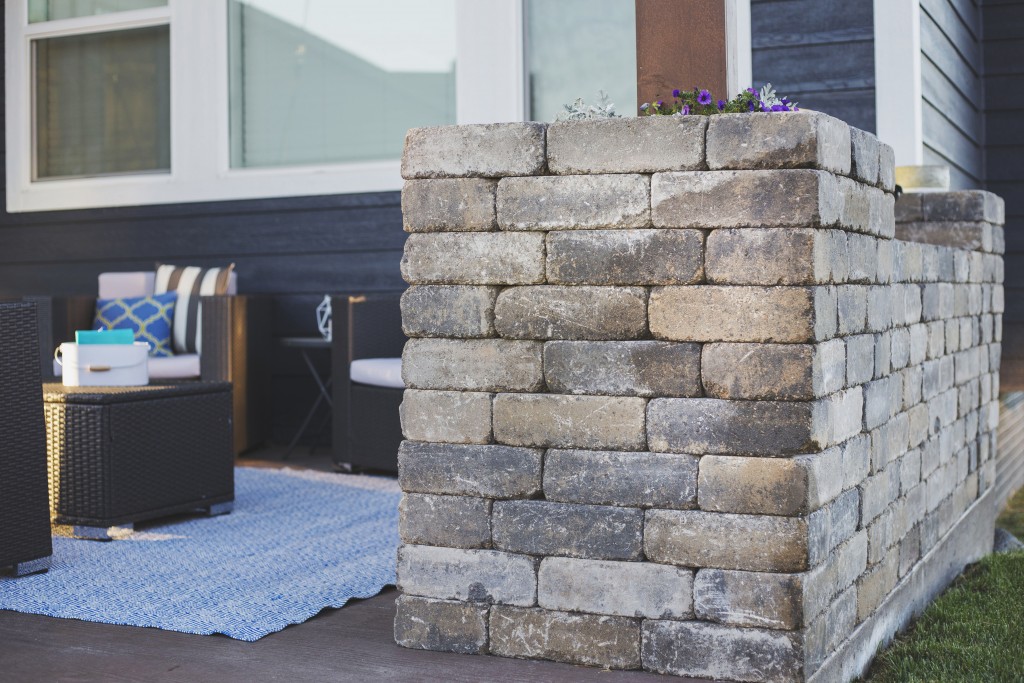 Originally the plan was to just contain our grill in place from the winds that whip through our and our neighbor's house, but we've discovered there's an added benefit of keeping Crew's attention away from the sloping lawn on the other side (that also houses our window wells we have yet to cover.)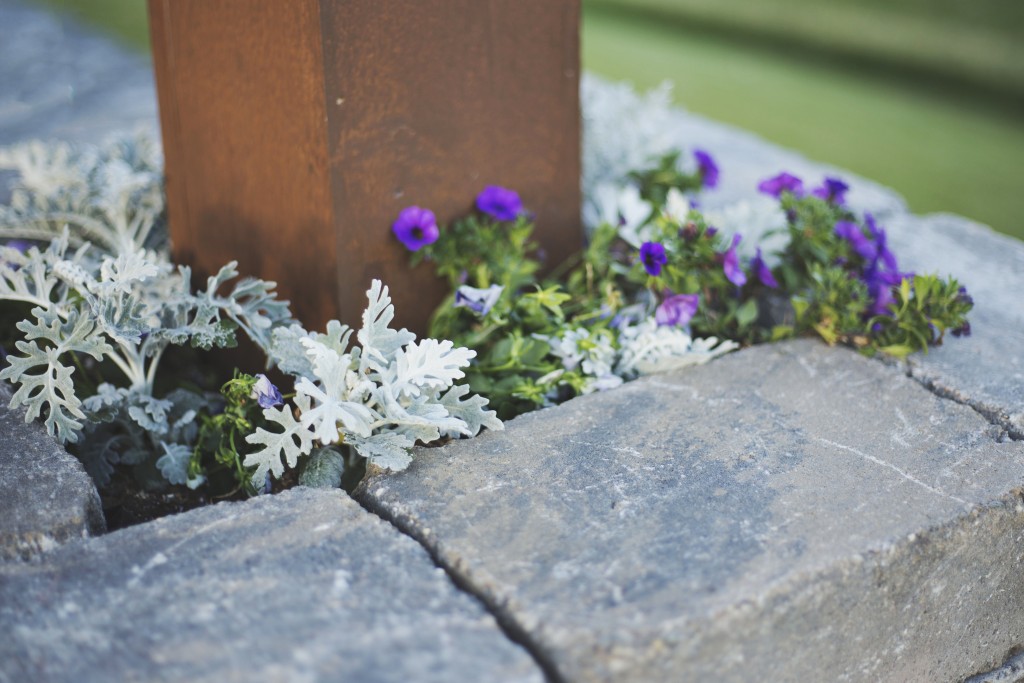 It's been nice to pull out our outdoor furniture, cushions, and — though it pains me that they aren't as chic to look at — Crew's outdoor toys, and have a "bonus" living room for the warmer months. We can sit and have a drink on our chairs, and Crew will entertain himself at the water table for a blissful half hour or more!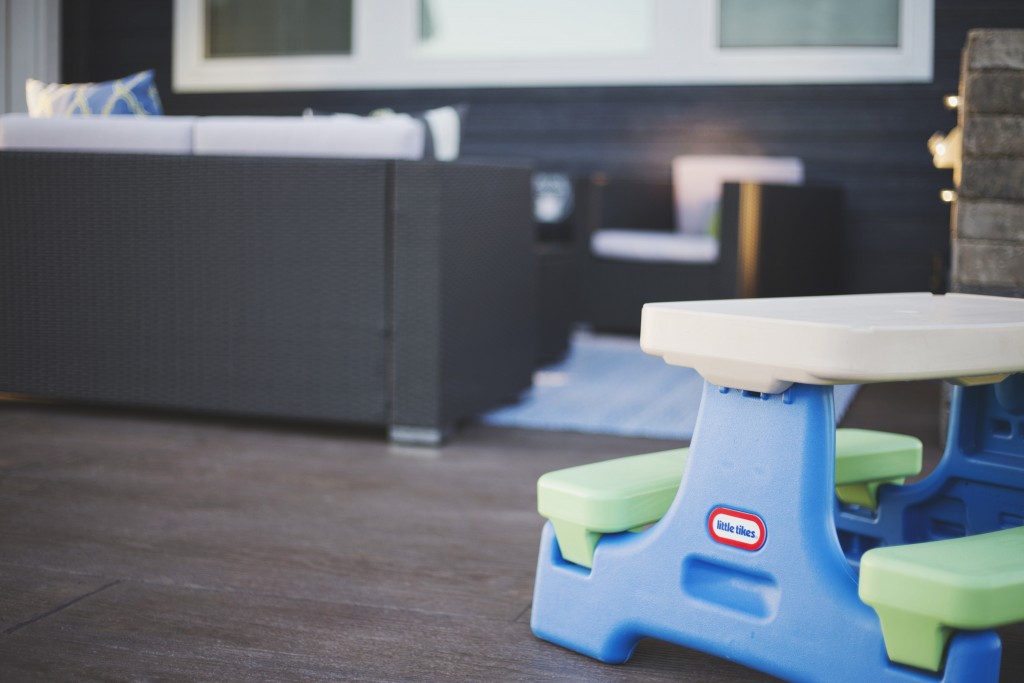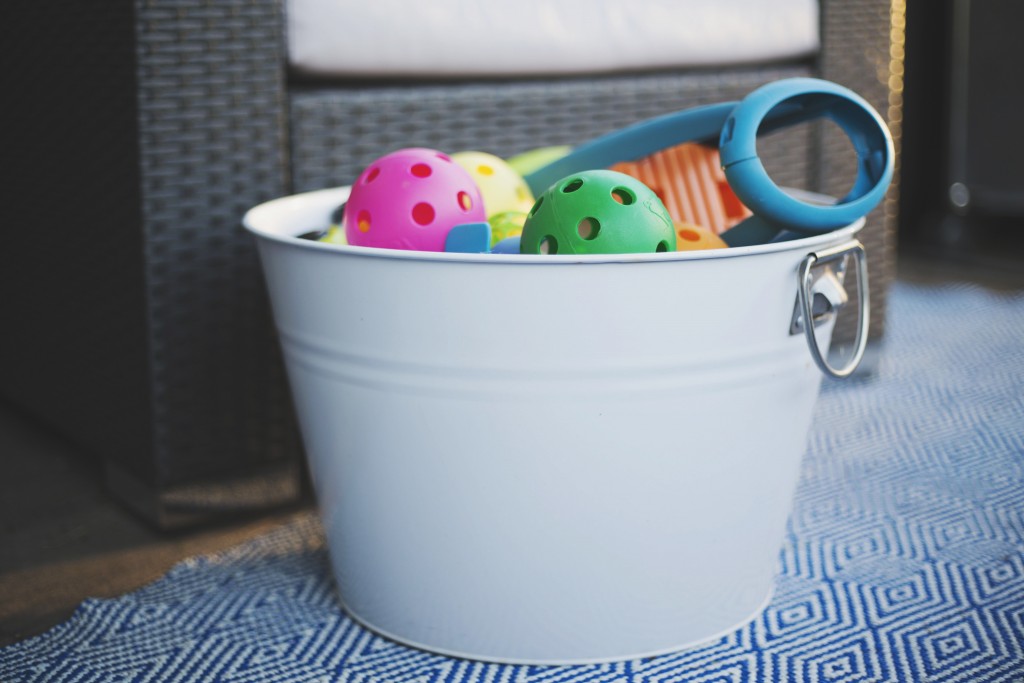 I do have three planters that do not yet have residents…it's on my to-do list. And next year, we would like to add a fire pit and four adirondacks around it on the uncovered portion. But for now, our pennies are being saved for some upcoming basement progress…more on that soon, I'm sure!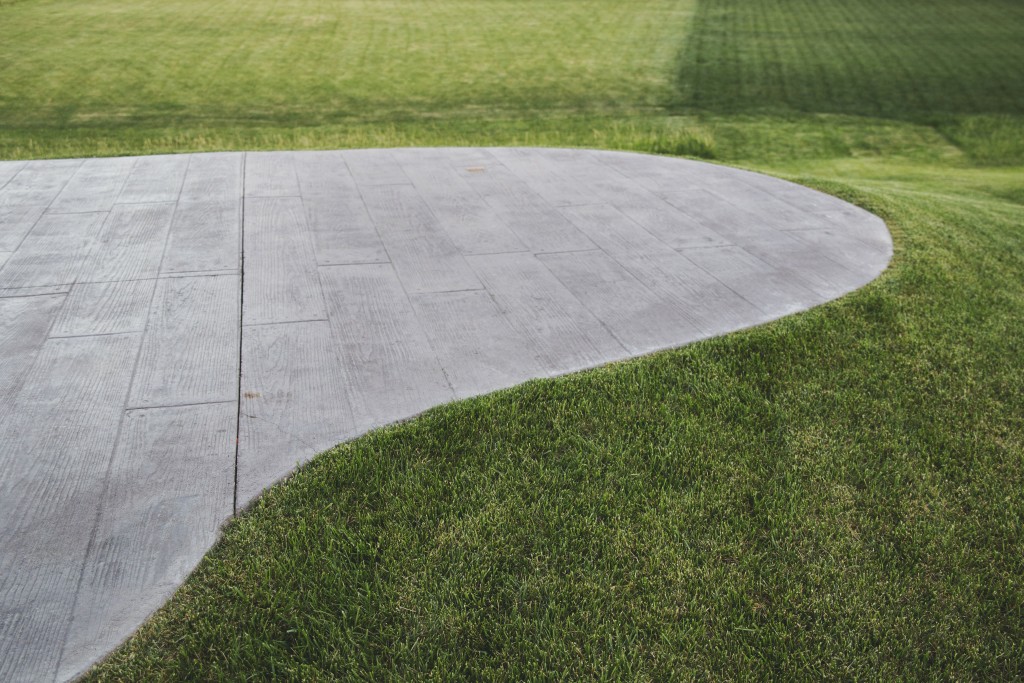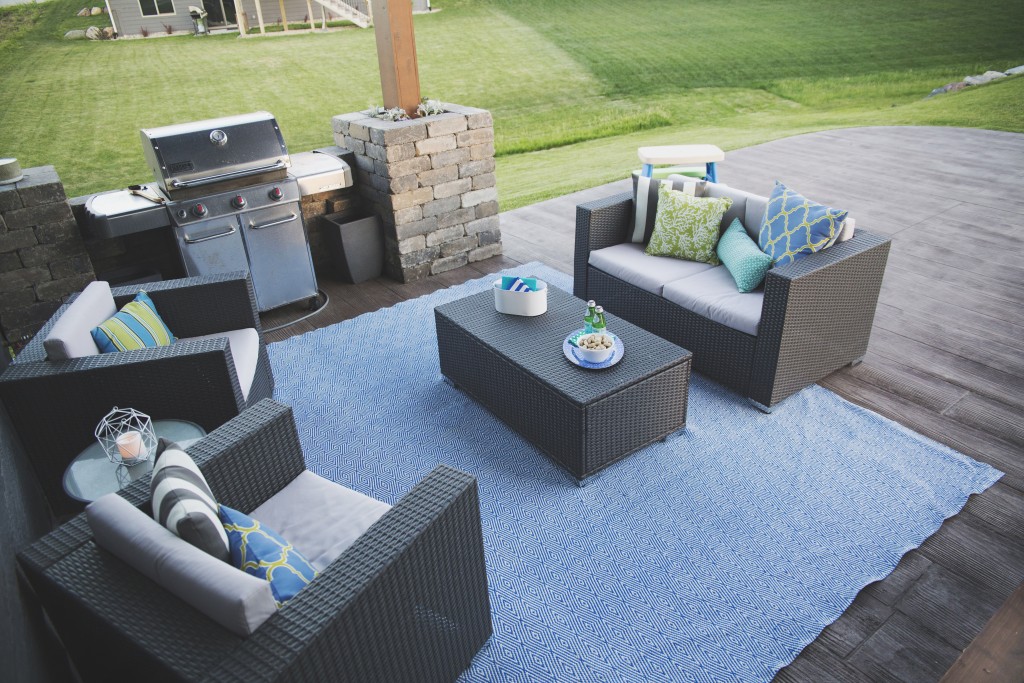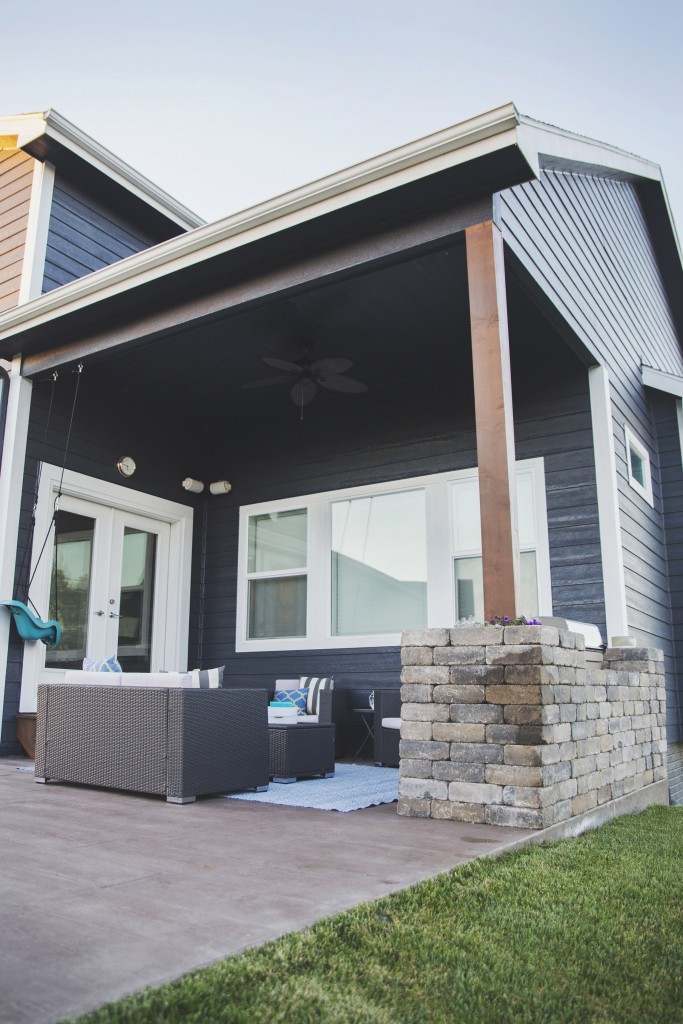 Since we last posted about the exterior, a tree had to be replaced, as did a couple smaller shrubs, and our final cedar accent pieces were stained.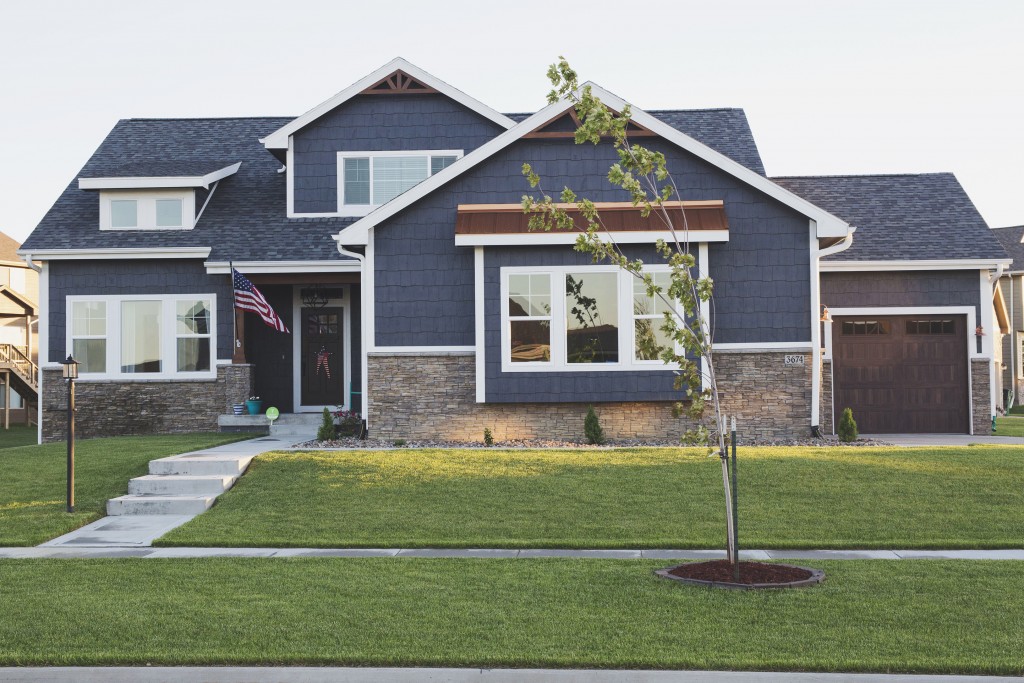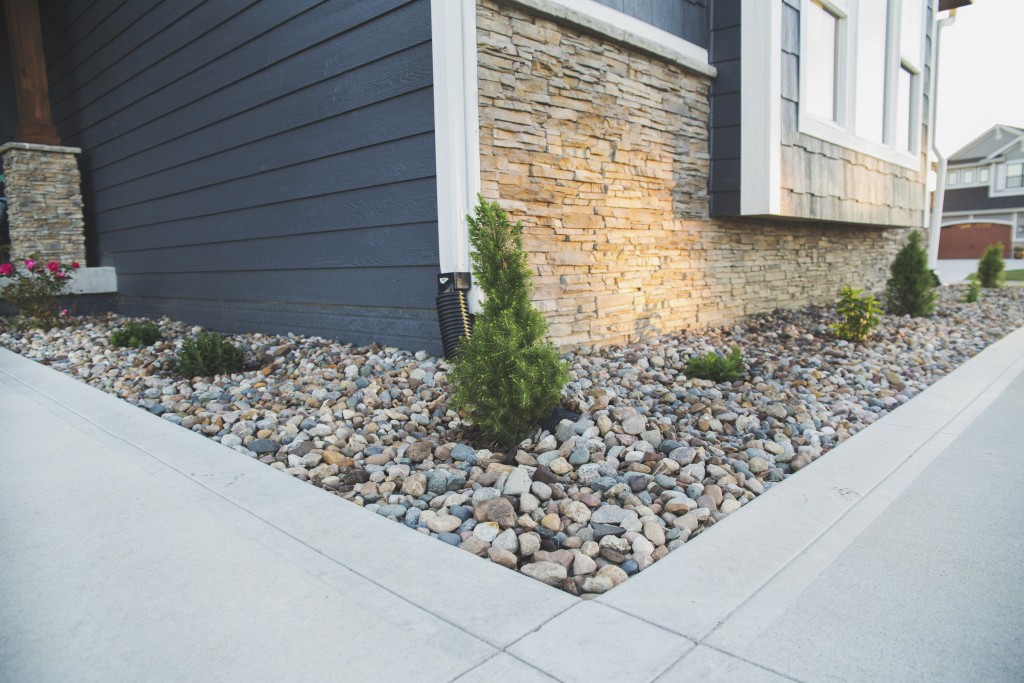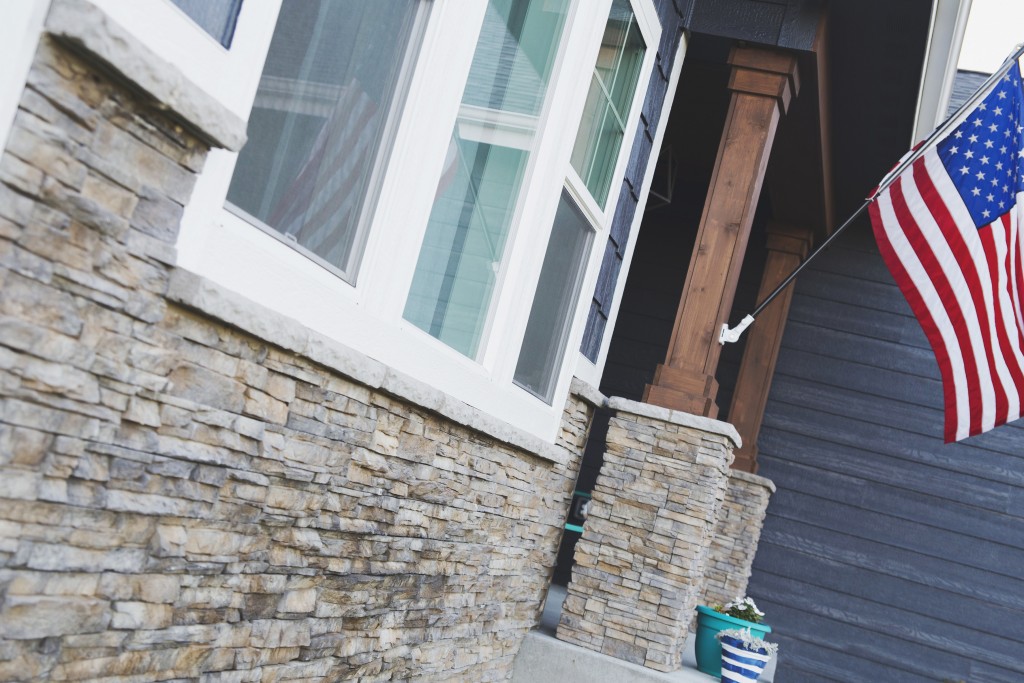 We put in our own sweat equity by creating stone borders around each of our five trees, pulling the cedar color into the mulch, and edging in the rock in the back yard (spoiler alert — if you look closely, you can see this is still being completed!) 😉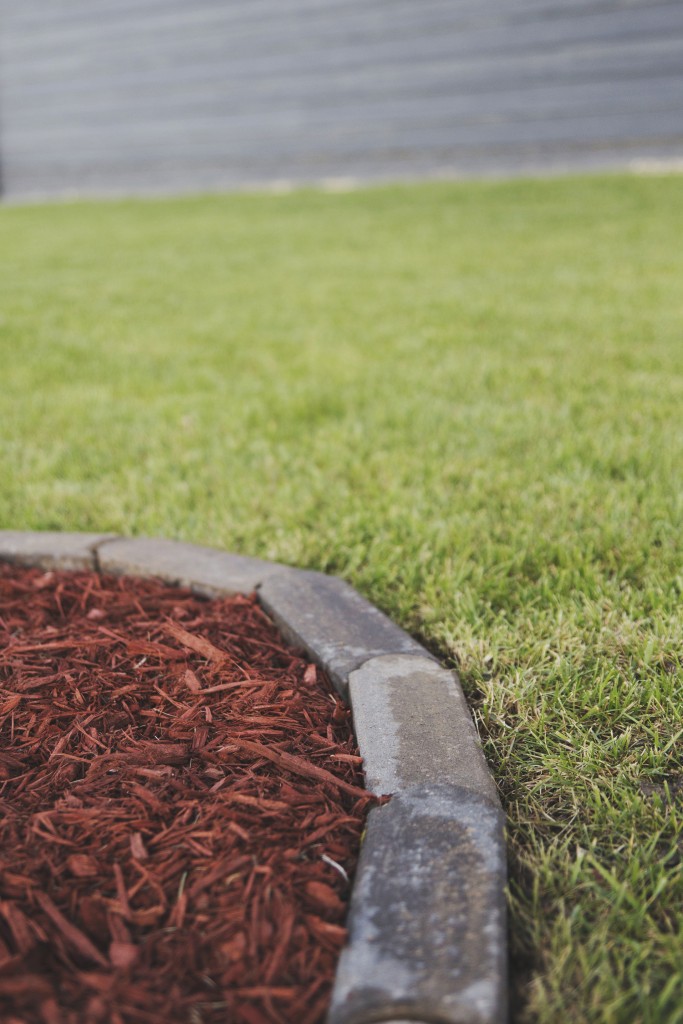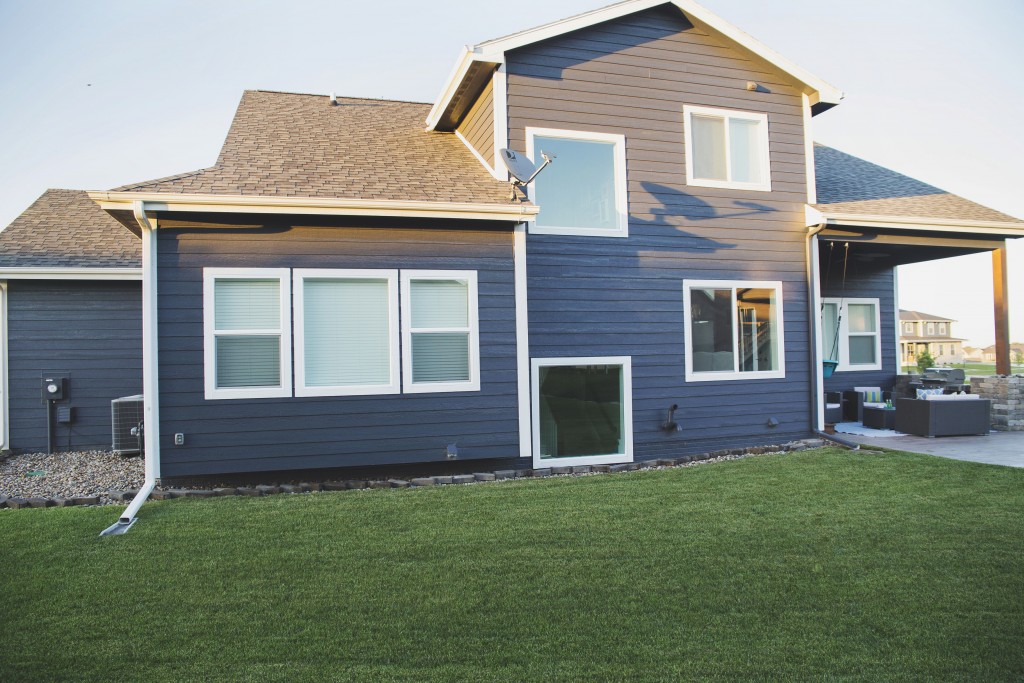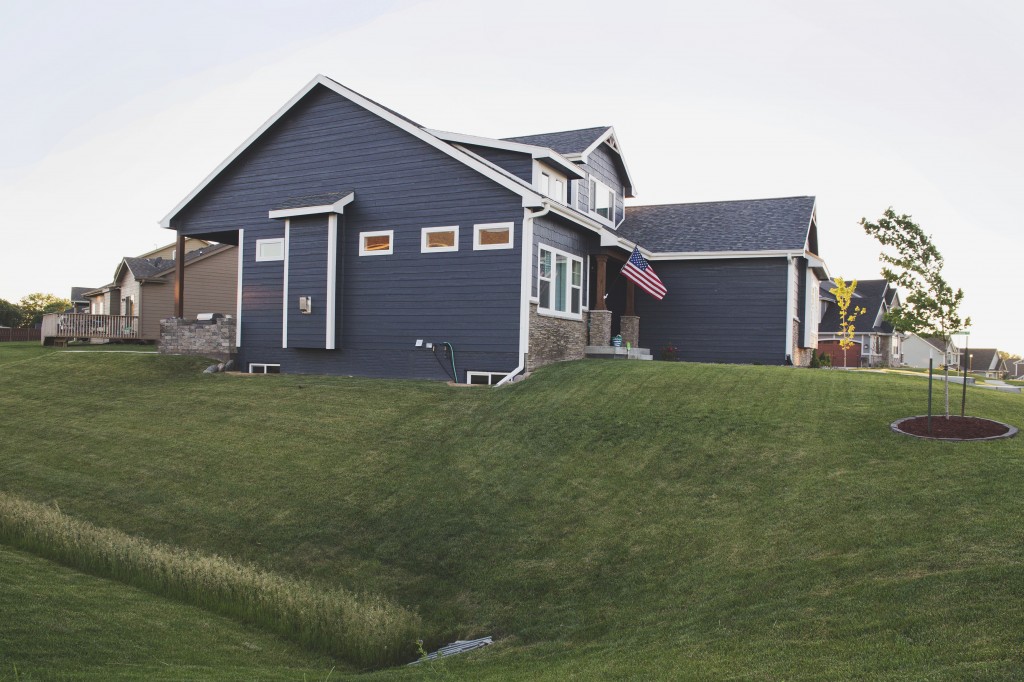 With every completed project, it starts to feel a little less like our house, and more like our home. Anxious to share more (inside!) spaces soon…