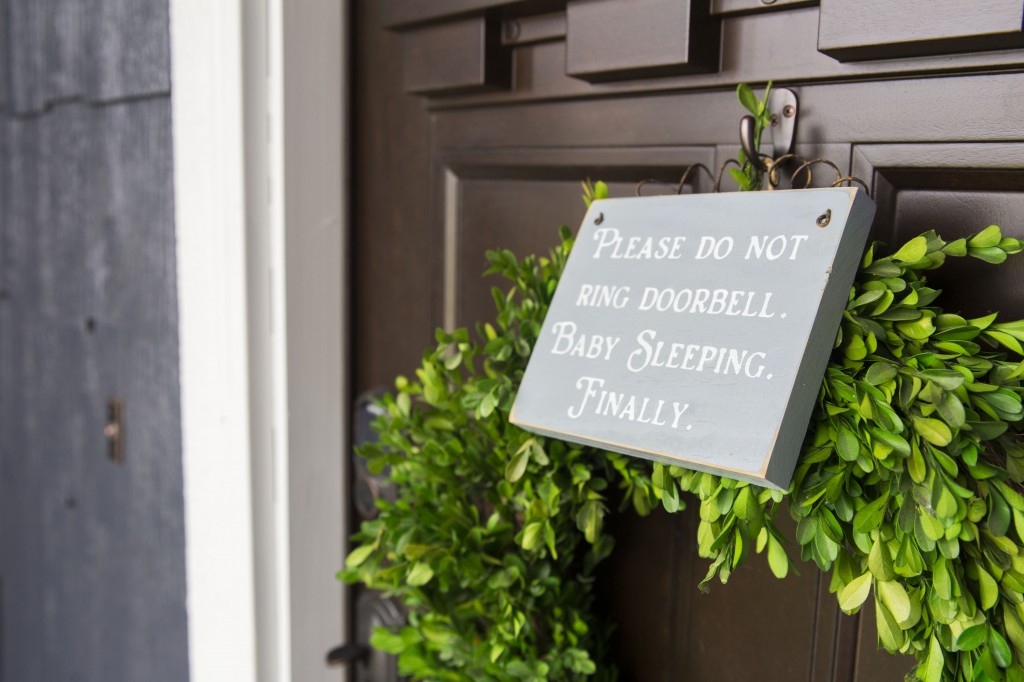 It's been a while since our last house update around move-in time in early February. Since then, we're (a bit) more rested, (a bit) more in a routine with our new little guy, and (a bit) more moved in!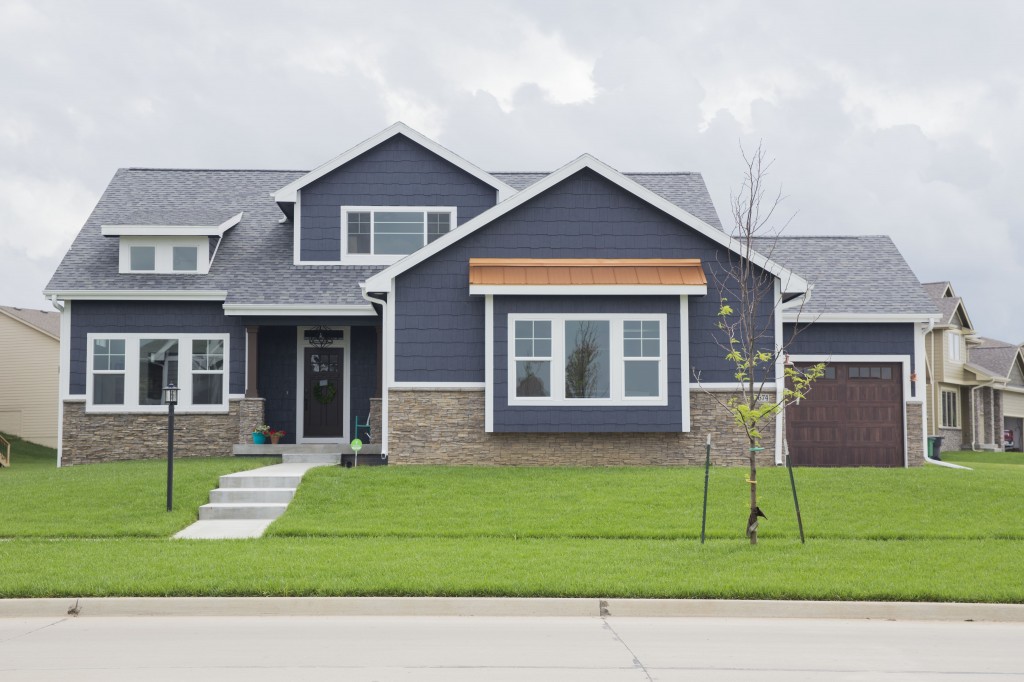 A lot has happened in almost five months, and I'm working to photograph and blog it all. While the building is STILL being finished past the one-year mark (yes, really!), I'm choosing to focus on what IS done, starting with the exterior progress, which looked like this when I last posted pics…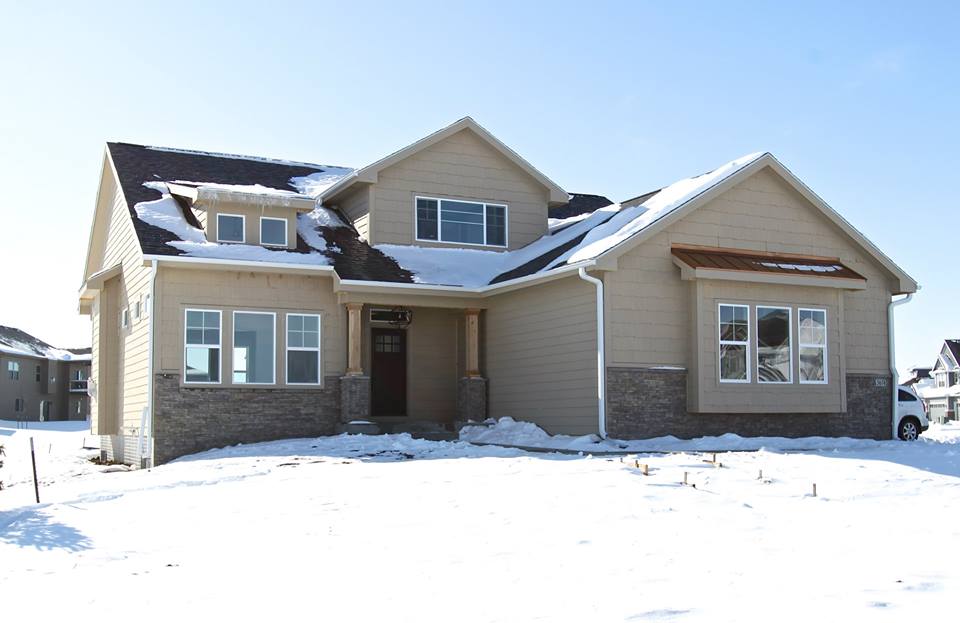 Once the cold temps let up, they poured the rest of our front sidewalks.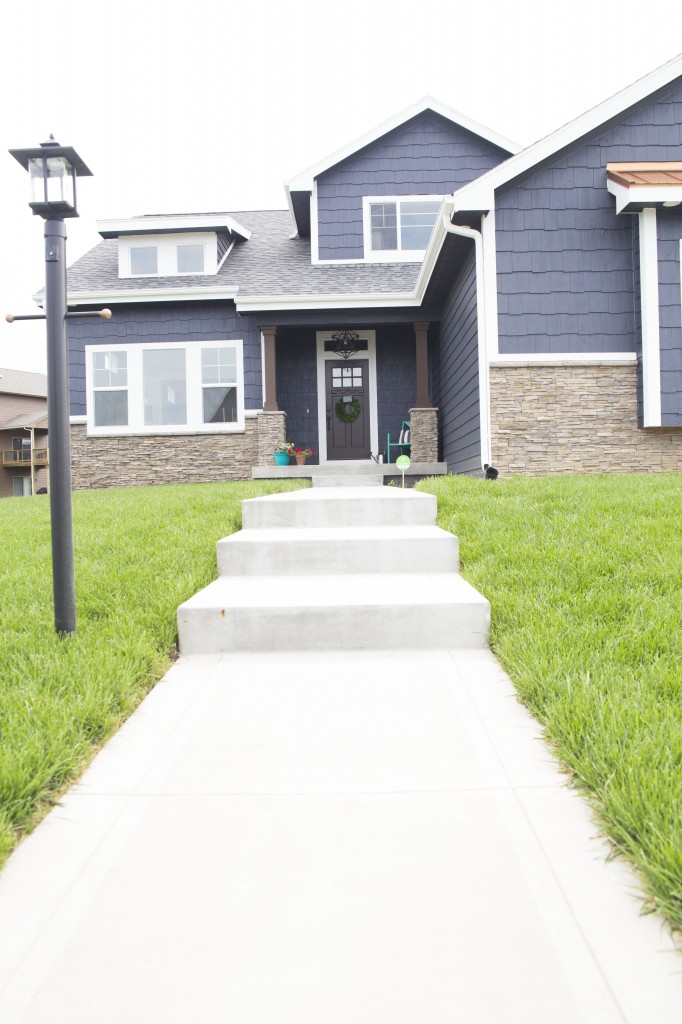 Then they poured and stamped our back patio with a woodgrain stamp we found and requested, which turned out very cool. We wanted something different from all the decks we back up to in the neighborhood, and this delivers.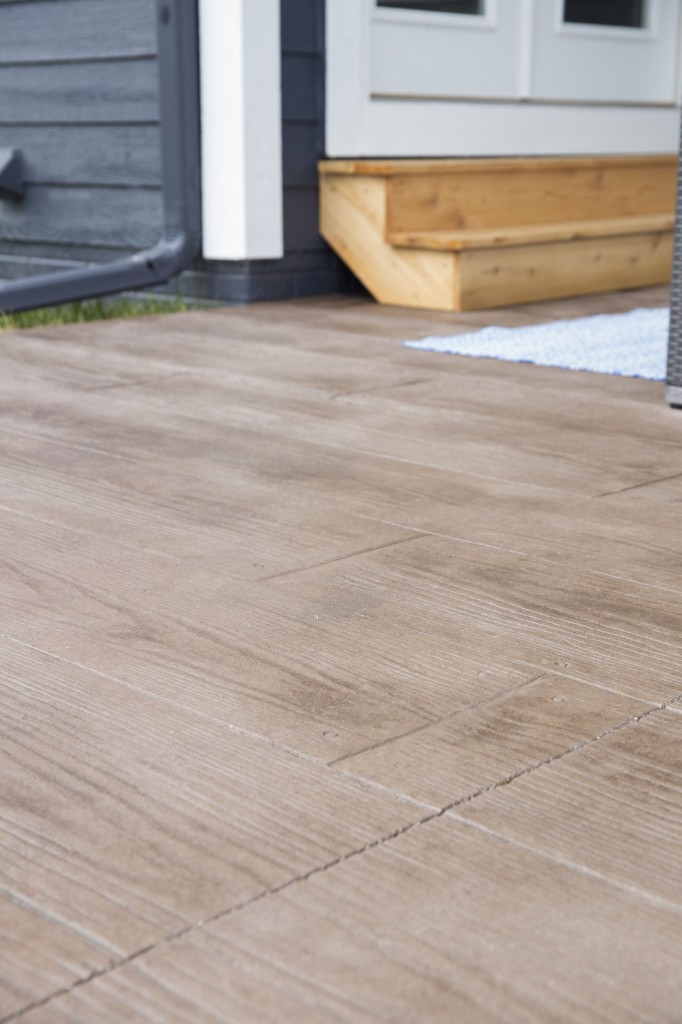 It feels like we've gained an extra outdoor "room" for the warmer months, and we're having fun pulling this space together as they finish building the final elements of it.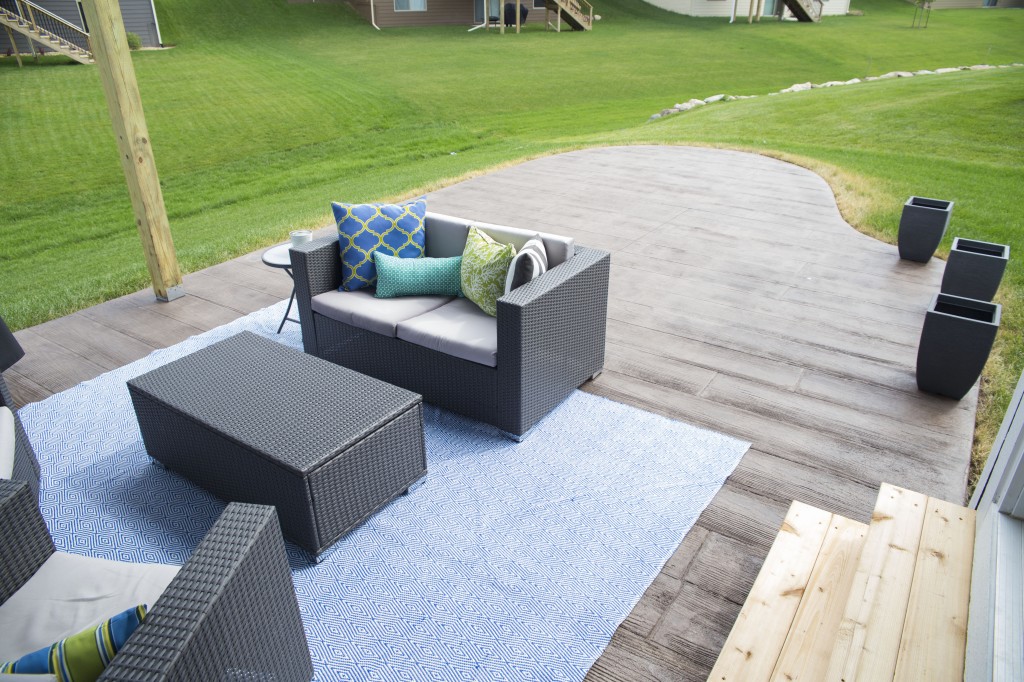 I love the partially covered portion where we plan to frame in the space with some outdoor curtains, and Page is scheming a stone wall to help secure our grill – which has already blown down the hill once in a storm. The wall will be low enough to allow for some extra seating around the perimeter, and we'll add a fire pit and some adirondaks on the uncovered portion (more on the patio progress and future plans in a separate post!).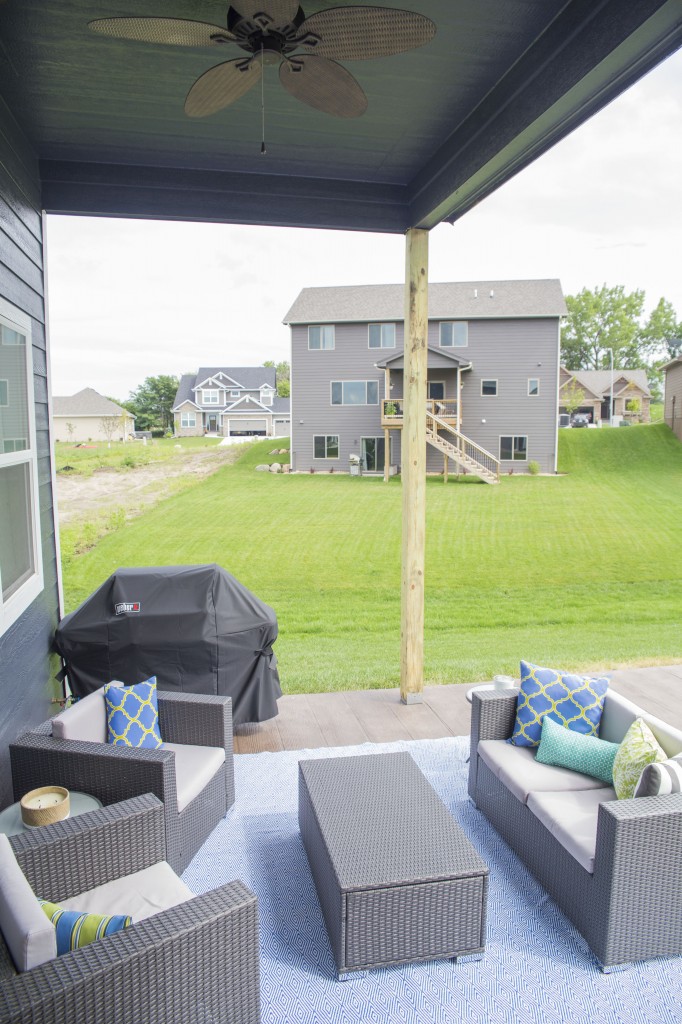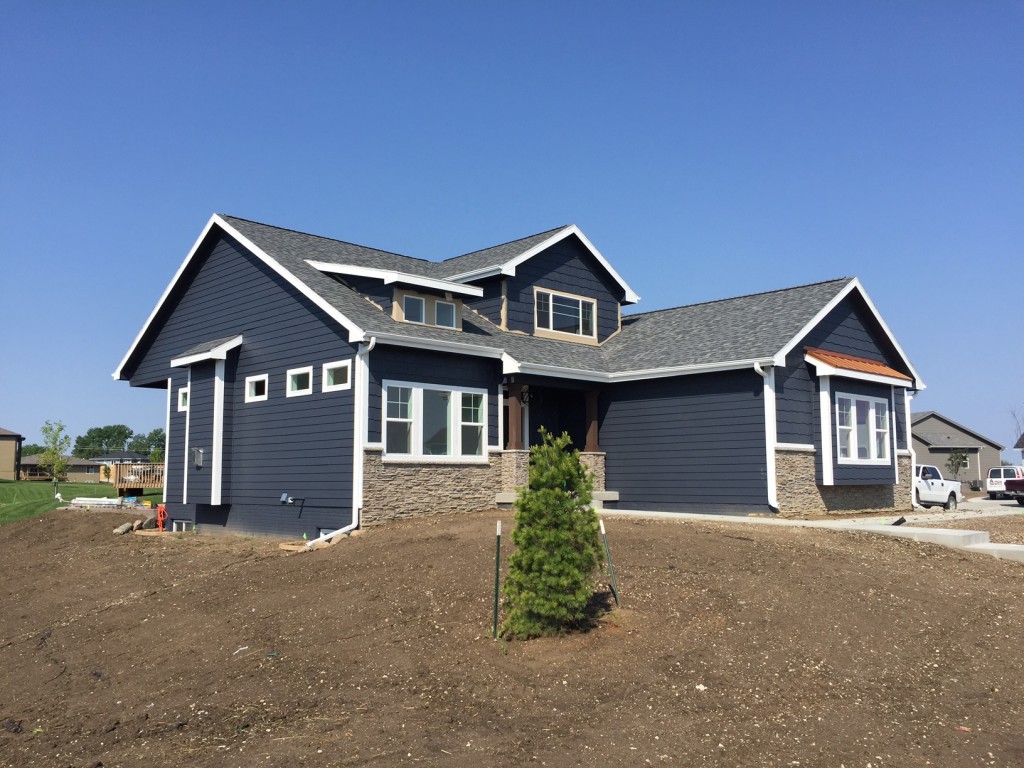 A few weeks after our patio pour, our irrigation system went in.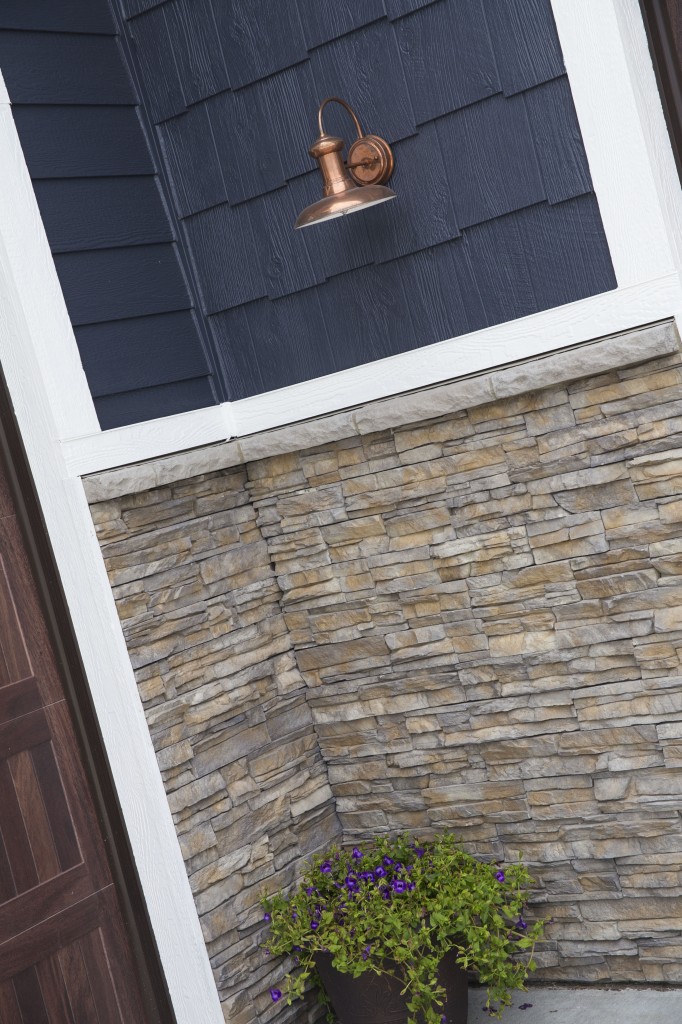 Weeks of rain set us back, but the house got painted – a dramatic difference! – and we are loving the color, which reads slate grey in some lighting, and navy blue in others. Things like our copper accent roof and fixtures finally "popped" visibly against the cool dramatic color.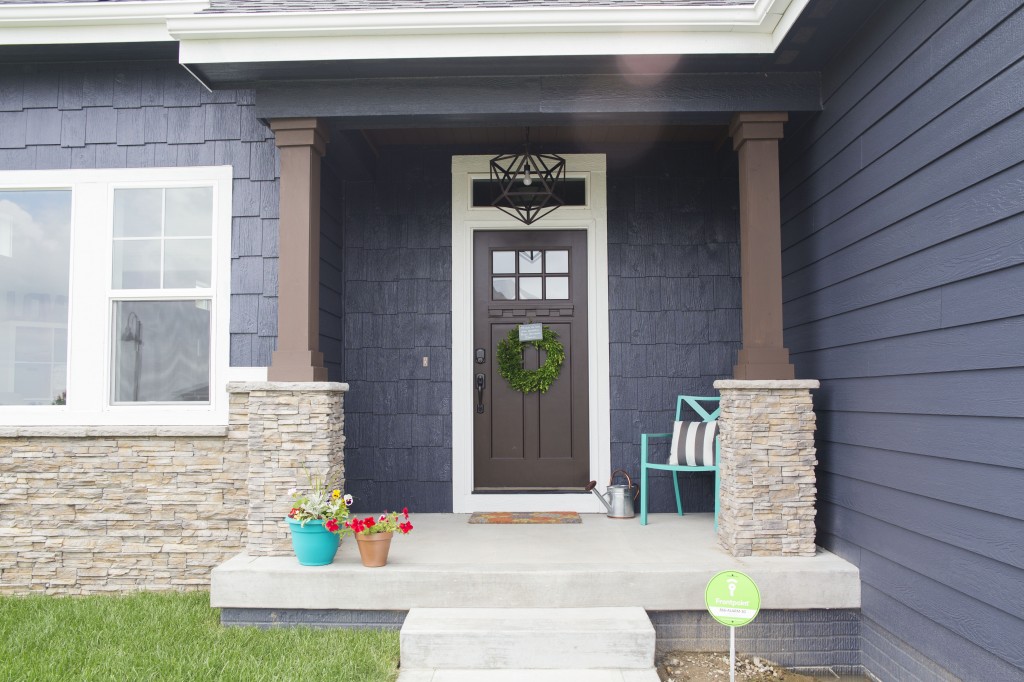 Unfortunately, due to miscommunication between the builder and contractors, the cedar posts on the front porch were painted with deck paint, instead of stained. Those are waiting to be taken out, rebuilt, and they — along with the post and stairs on the back patio, some corbels and truss pieces yet to be added — will all be stained a dark cedar color.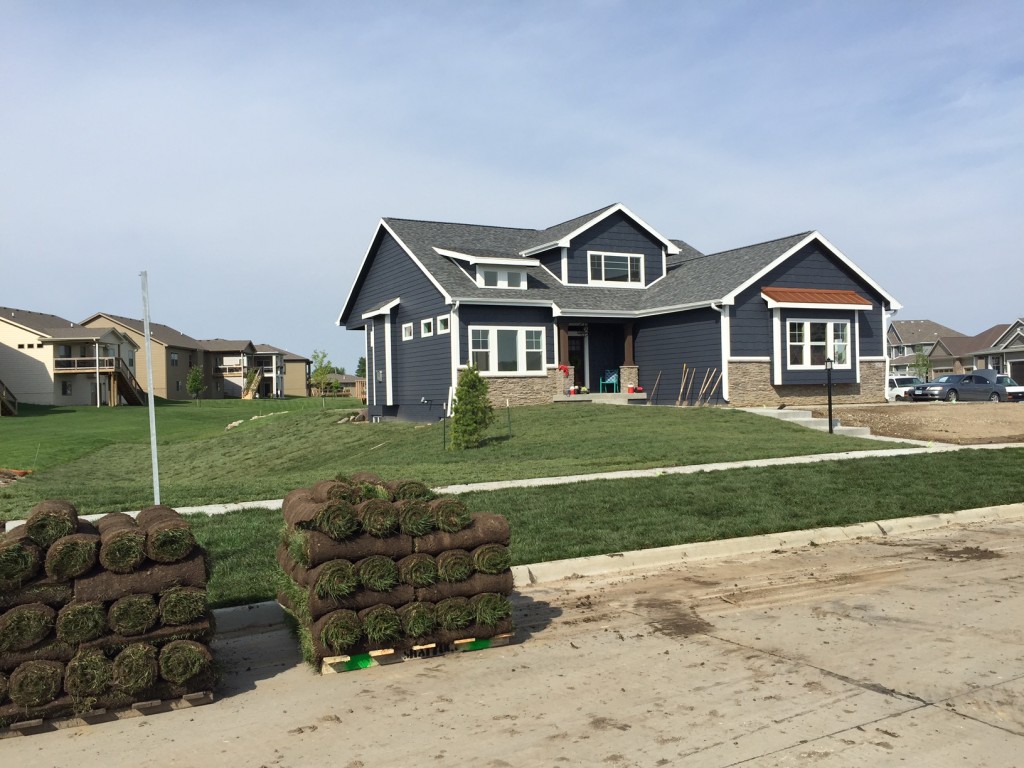 Once painted, we finally got our sod which made the house feel night-and-day different from the outside, and much more like a home. We've been grateful for the rain (for once!) to help us save a little on our water bill as it takes root!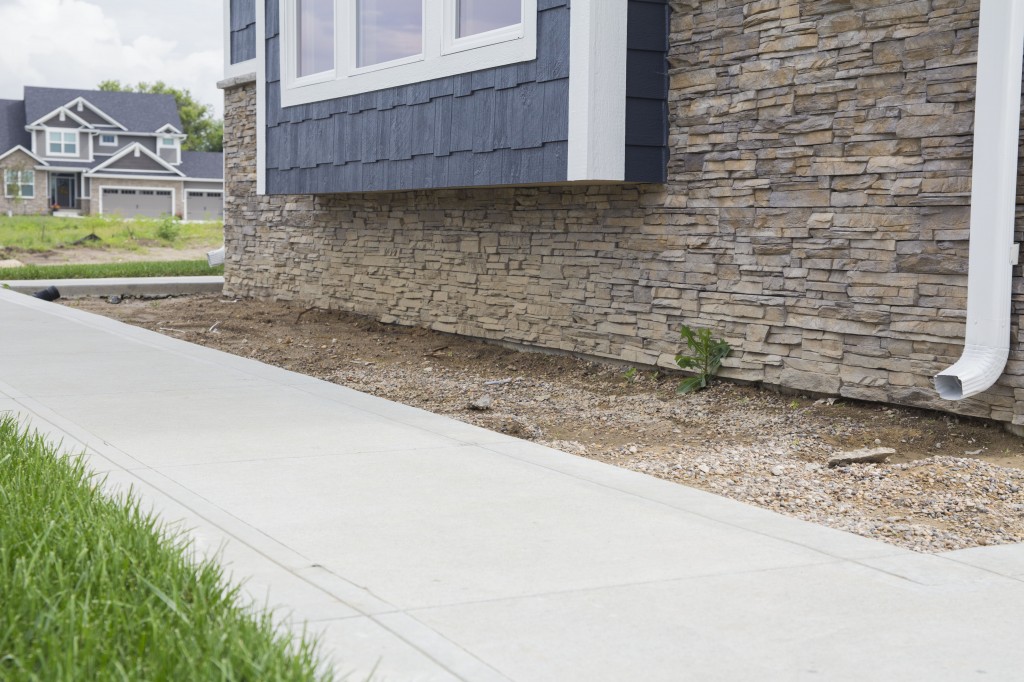 Aside from the cedar pieces being completed, the last step is landscaping. Most of the trees on our lot when we purchased it, will be replaced, due to damage during construction. We are also planning an arrangement of perennials along the front walk, which will be rocked in, along with another rocked section along the back of the house. We have more landscaing we would like to do, but we will save our pennies for a bit until we're ready for phase 2. 🙂
Hopefully we'll be back soon with some patio and landscaping posts — and sooner than later, some updated INSIDE pics!