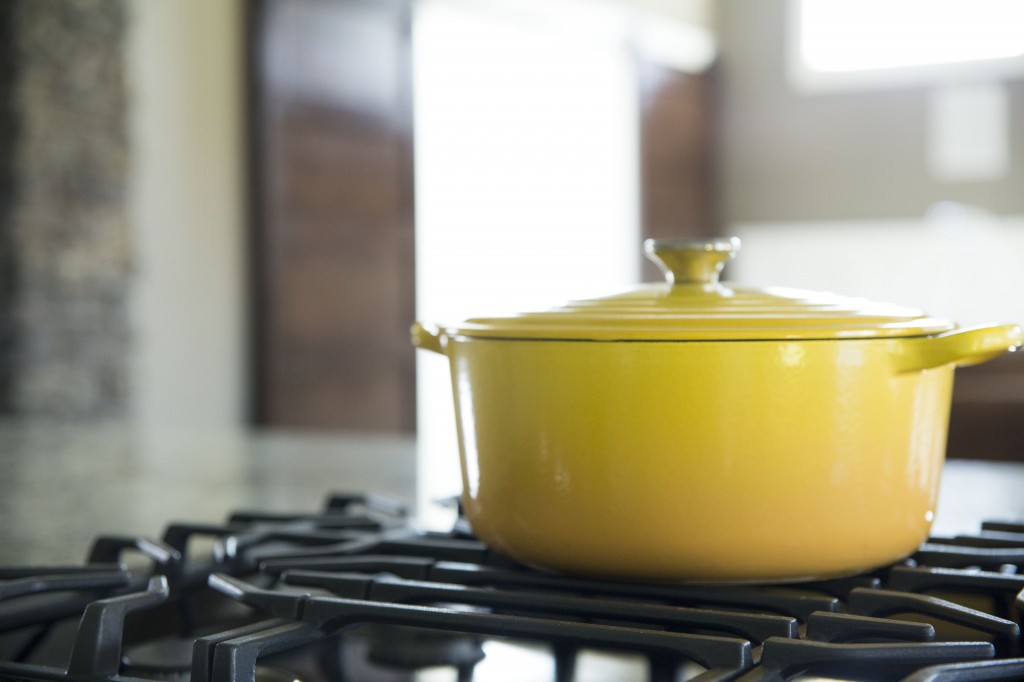 The move-in pace has definitely been slow for us, but something about this home already feels more long-term. With our last house, we thought "3-5 years"…I see us in this one for longer, so it seems fitting we take our time to settle in here for the long haul.
I think everyone has their "thing" that keeps them grounded and like they (somewhat) have it together. For me, it's homemaking. Nesting. Whatever you want to call it. In the craziness of new home and new baby, home is sanctuary to me. I was lucky to soak up twelve weeks of leave with our little man the first three months of the year, but rather than nap, I found it more stabilizing to unpack boxes, arrange a bookshelf, or simply just know where the dinner plates were for the first time in weeks. It's hard to relax on the couch with a new babe when everywhere you look it's chaotic! After heading back to work, the changing seasons inspired me to dive into the decorating thing and finally make some decisions about color and how to use certain spaces.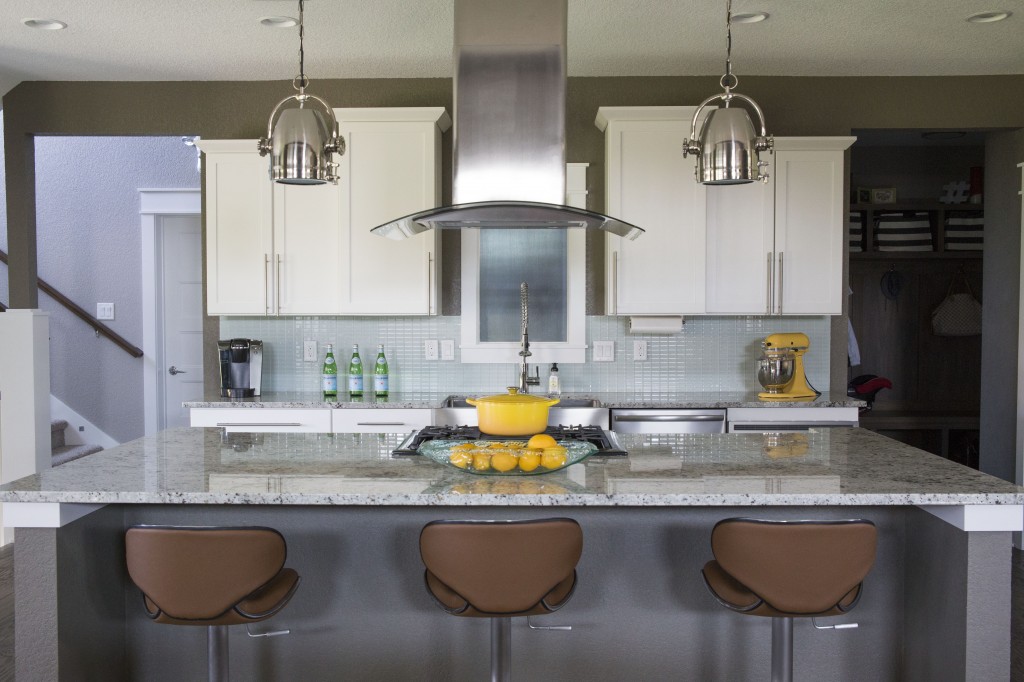 Last I posted about the house it was the day before move-in, and a lot has happened! There's more to do in our long-term plan, but if I wait until it's "done" (which it never will be), these posts would never be written.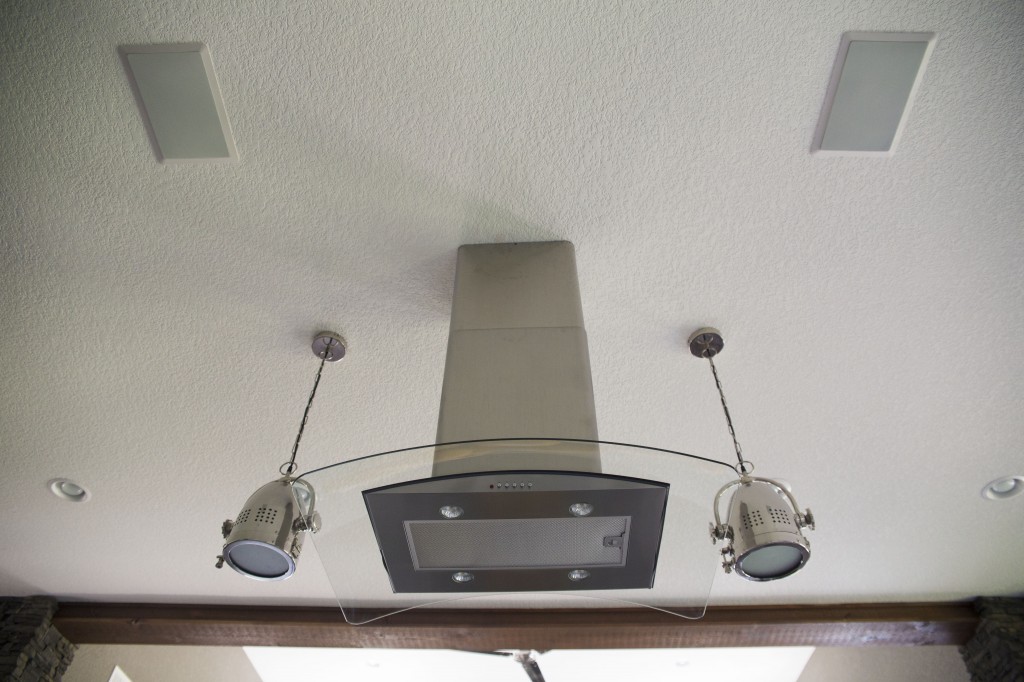 From hanging curtains and blinds, to adding art, purchasing furniture, framing photos, furnishing a patio space to grill and chill, and dancing to music from the speakers Page installed around the house (case in point, above!), we are slowly but definitely making this house a home. It's now August (seriously?!), and with some progress under our belts, I'm drafting several posts to show progress in different areas of the home, starting with the kitchen!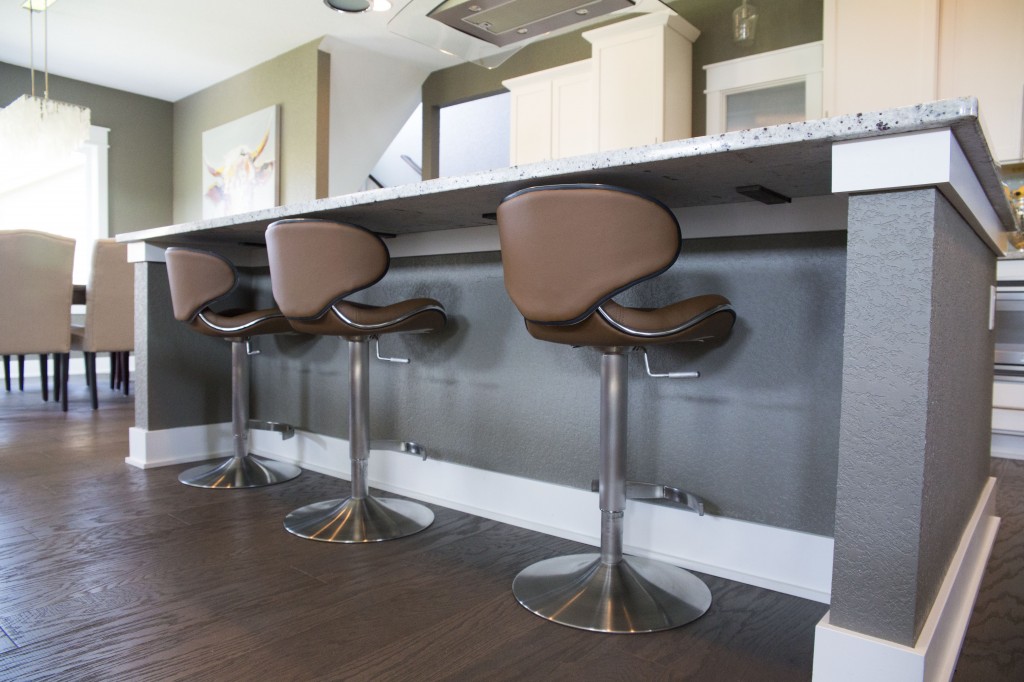 Now that we've lived with it all for several months, I am happy to say we are still thrilled with the materials and appliances we selected during the build. We were initially drawn to this builder because of their calling card oversized island kitchen layouts — ours continues to be the hub of the house and I'm so glad we have it! We added some barstools so it can multifunction as a spot to sit and snack or drink — perfect for when one of us is prepping a meal.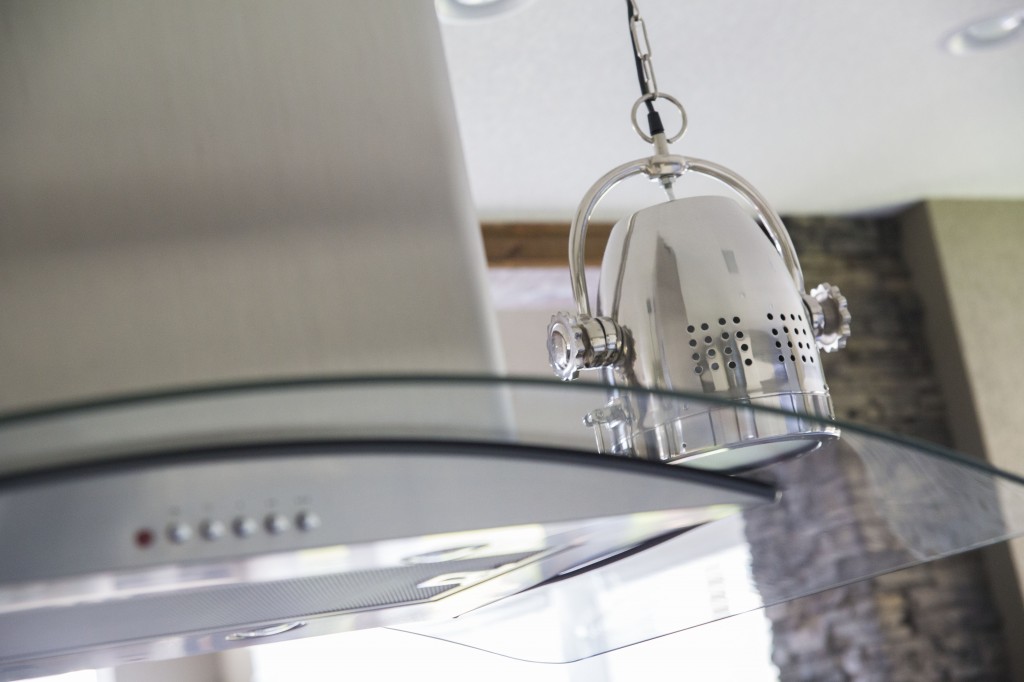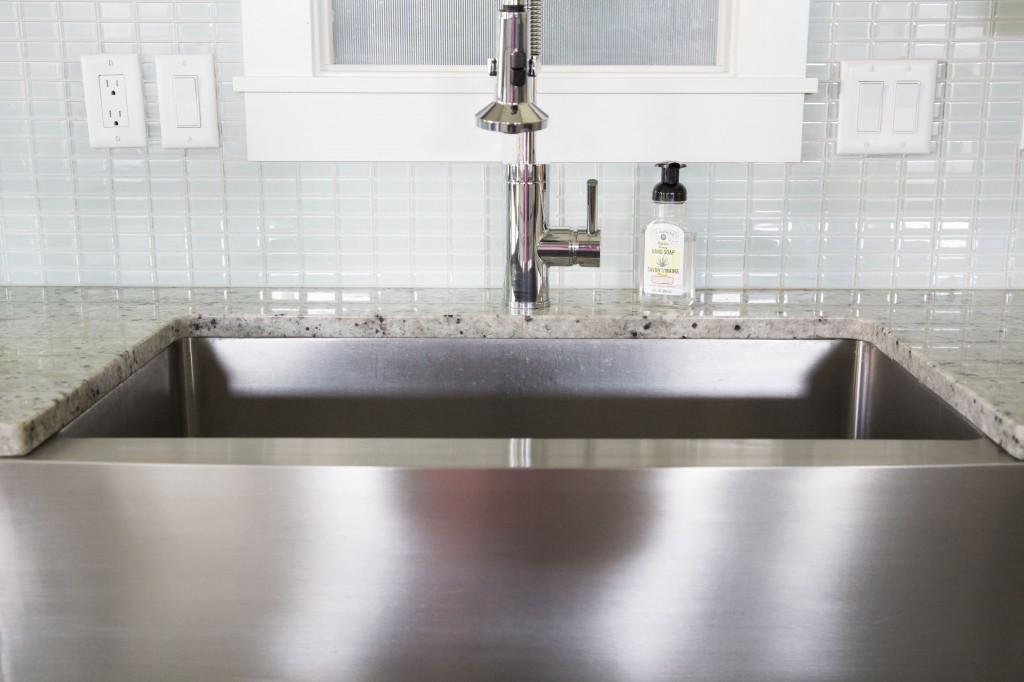 Building is tricky in that you are constantly being swayed by this and that — and it's all running an upgrade tab in the background. 🙂 We were budgeted for a perfectly nice sink and faucet, but opted to step up to a stainless farmhouse sink and industrial kitchen-style faucet. Worth every penny, when I consider how many times every single day I'm in this very spot!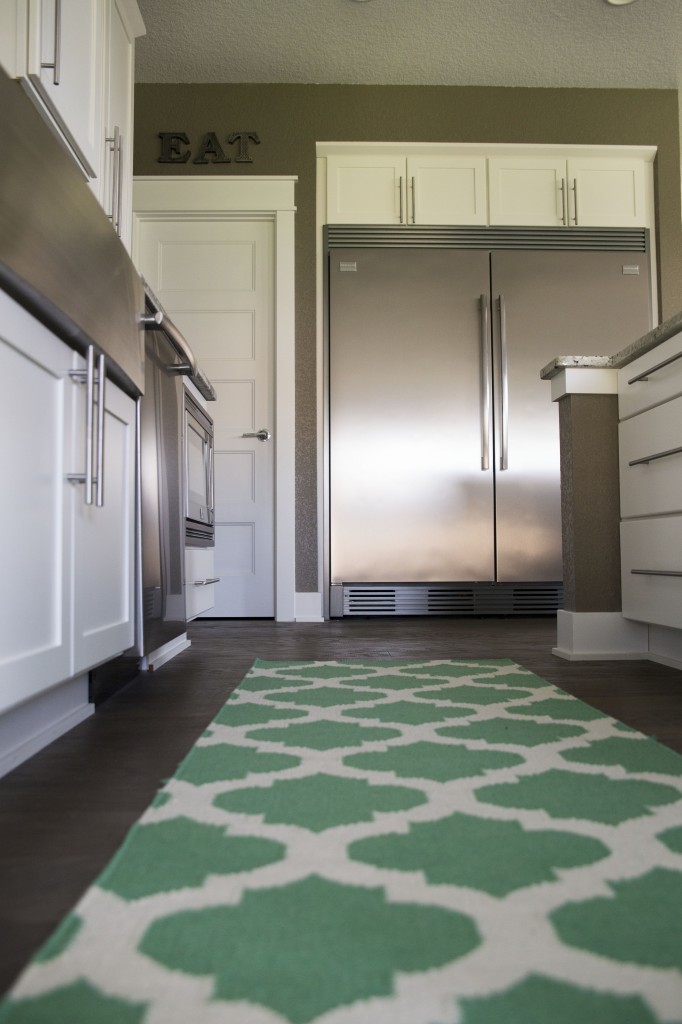 Panning down, I added a jade green runner between the kitchen wall and island. I still have a few yellow elements from our last kitchen, but they seem brand new when juxtaposed against a new and cooler hue.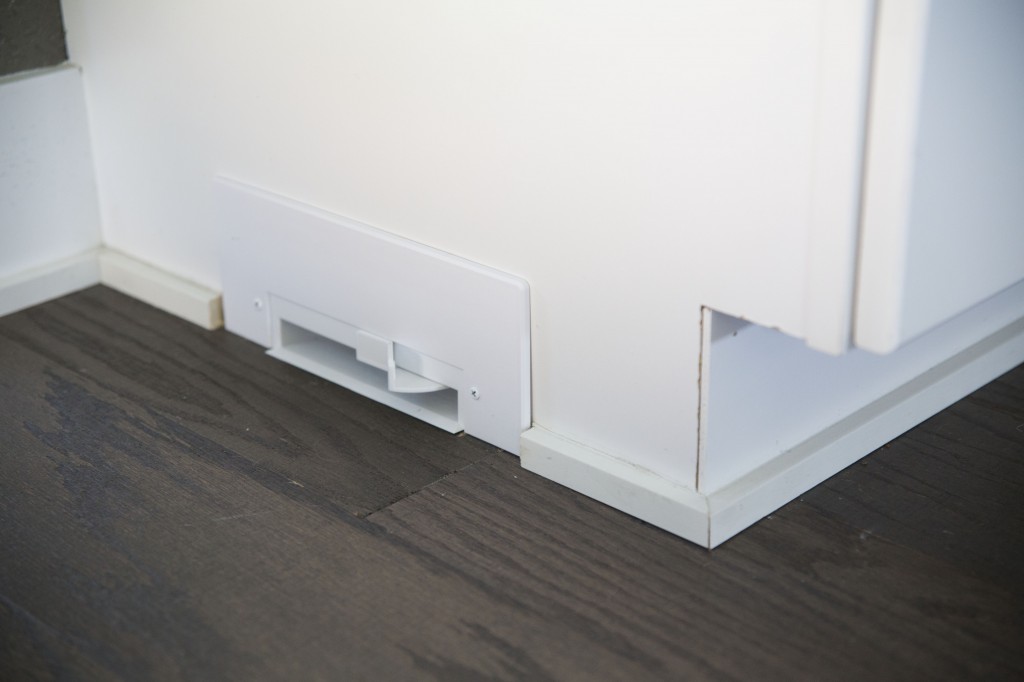 (Um sidebar…can we talk about how much I love central vac? Ah. maz. ing. I have a feeling I haven't even yet fully appreciated this little suction dustpan dandy until Crew is in full-on cheerios and puffs mode!)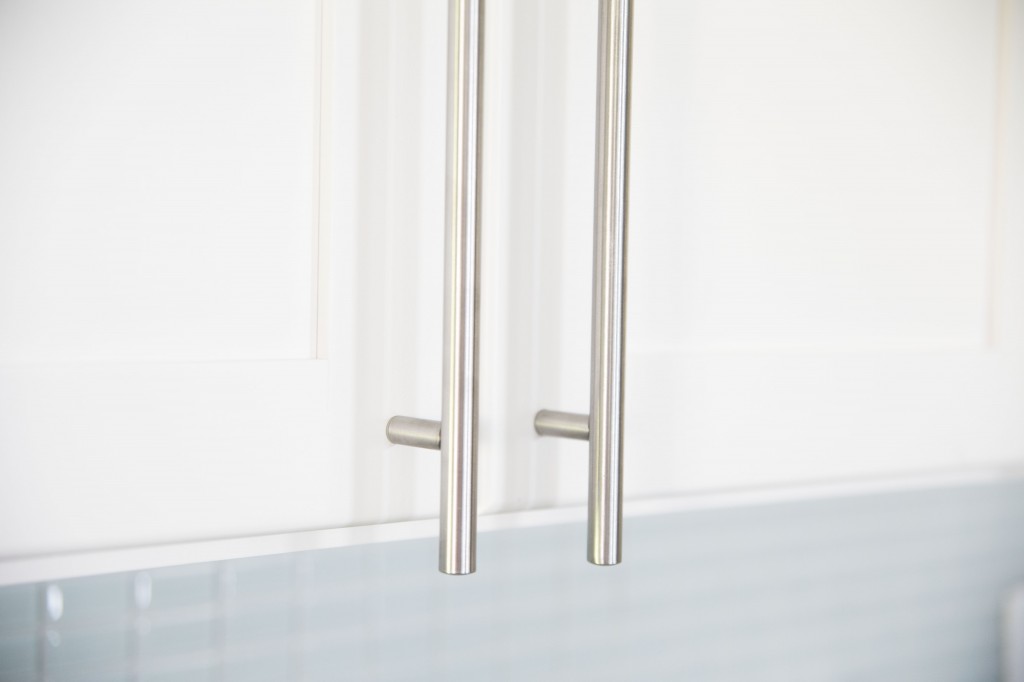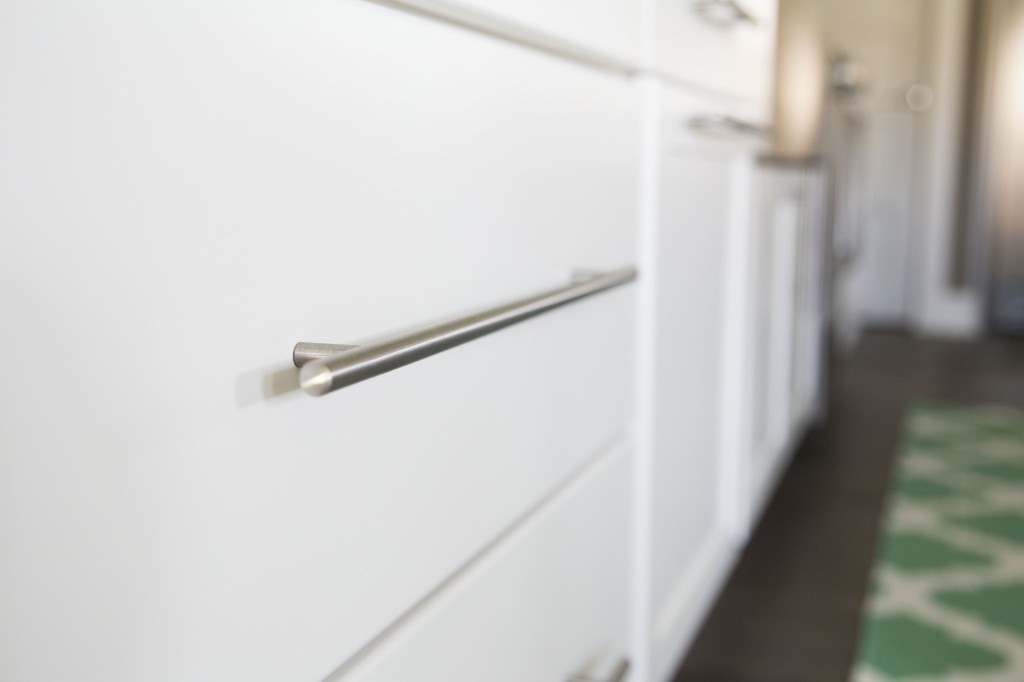 Hardware was a place we went for the bargain — these are various lengths of the LANSA line from IKEA. The longest lengths were perfect for our 30″ drawer cabinets we opted for on the undercounter portion of the cabinetry. Another decision we'd pay for again and again — no more stooping and scooping through bottomless cabinet drawers – everything is visible and easy to access.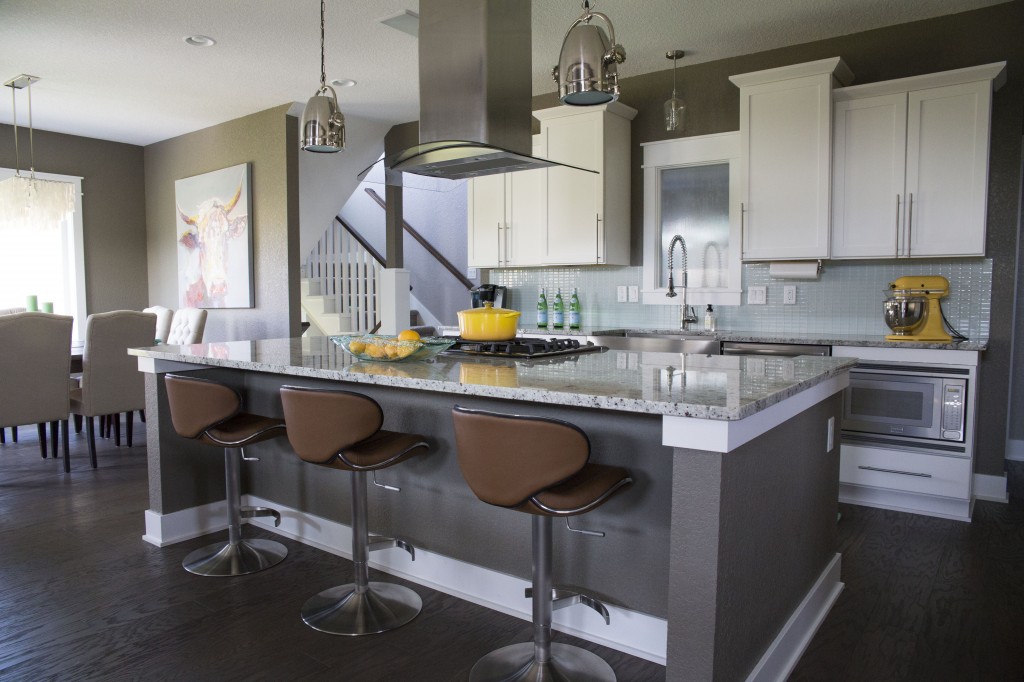 So there it is, the kitchen as it stands today. Hoping to be back soon with more updated pics from around the house!