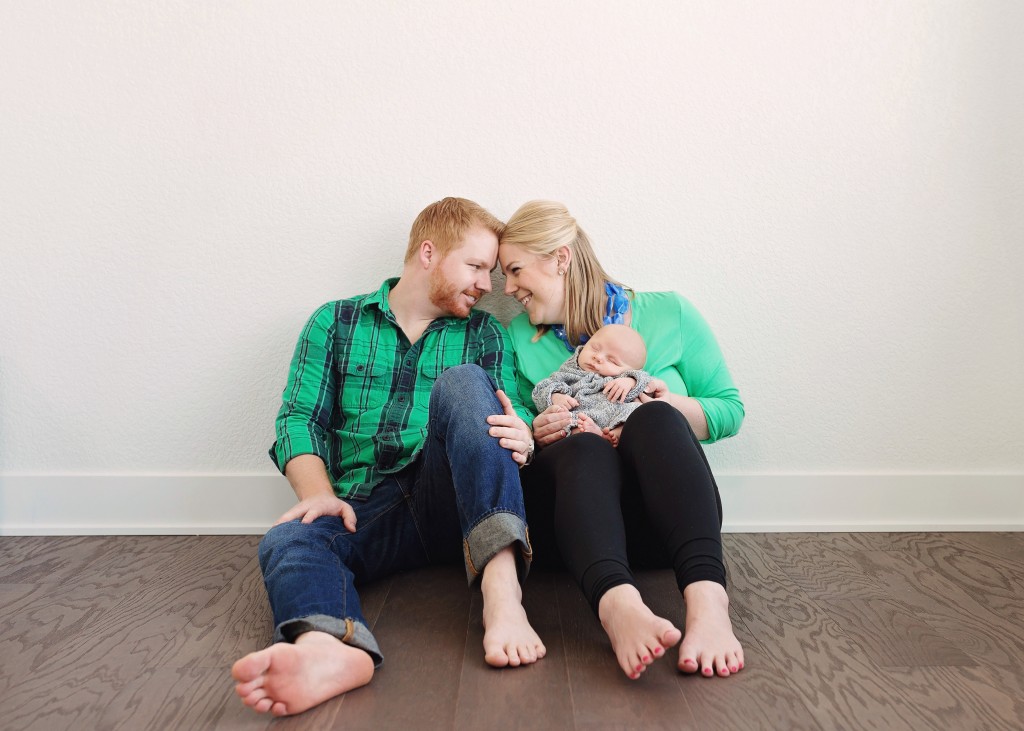 Have you really been in our lives for a quarter of a year already? We're approaching a whole year since we first knew you were on your way…time flies! Sometimes I'm amazed at how different our life looks compared to this time last year…new house, new family member, new work schedule, new priorities. This post turned out to be MUCH longer than the previous monthlies, but there's more to talk about this time around, and I think I finally have more energy to expand on everything that's happening in your world, in better detail!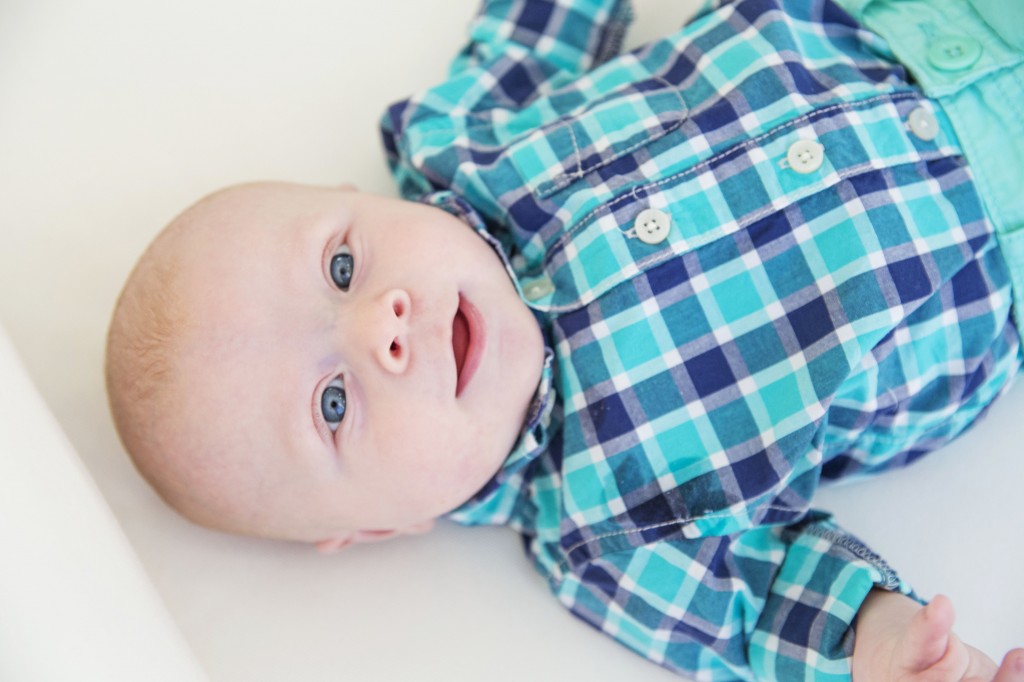 So. Much. Personality. If I had to describe you in three words – these are them. This has been a really fun month for not just getting some baby smiles, but real INTERACTION with you. You "talk" with us by babbling back to us if we say something, you smile and sigh at your dad's funny faces, stick your lip out pitifully when something startles you, and follow us around the room with your gaze from wherever you're perched. If someone new holds you, you adapt pretty easily, and even if you start to fuss if you have Mom in your view, you calm down pretty quickly. You love to snuggle but if there's a lot going on, you NEED to be a part of it – turning you into toward our chests is a no-go and you don't love being down on the floor, but prefer to face out/up/from higher spots in the room.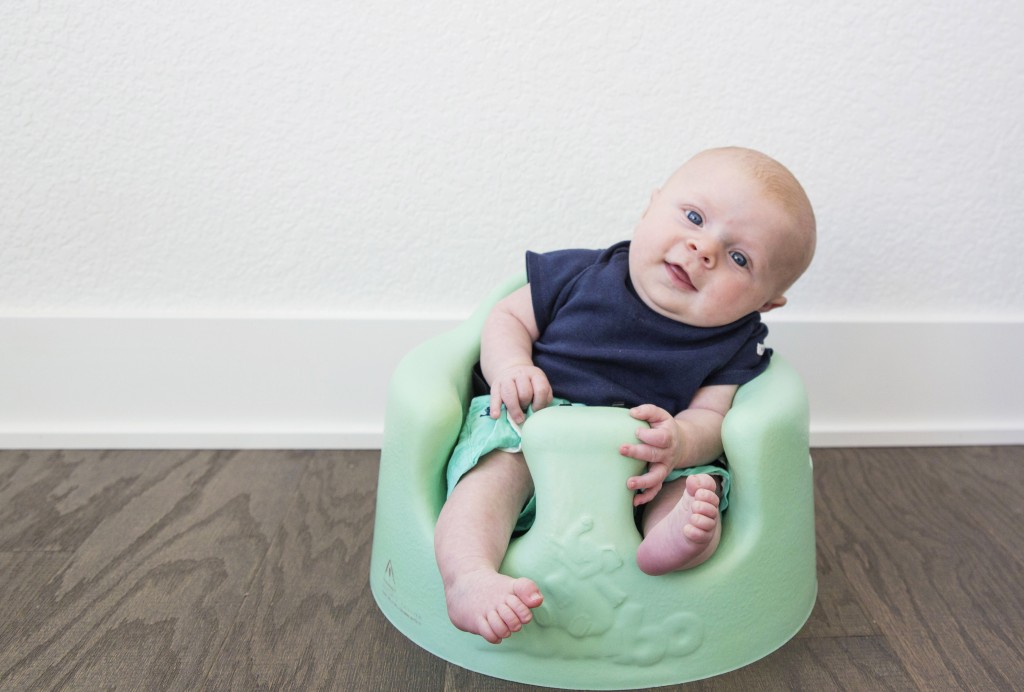 You only have eyes for Dad in the early morning hours of the day and are SO close to laughing when he baby rough-houses with you. You greet either of us at the crazy hour of 5 or 6 am with the BIGGEST grins — we can (almost) forget how insanely early it is.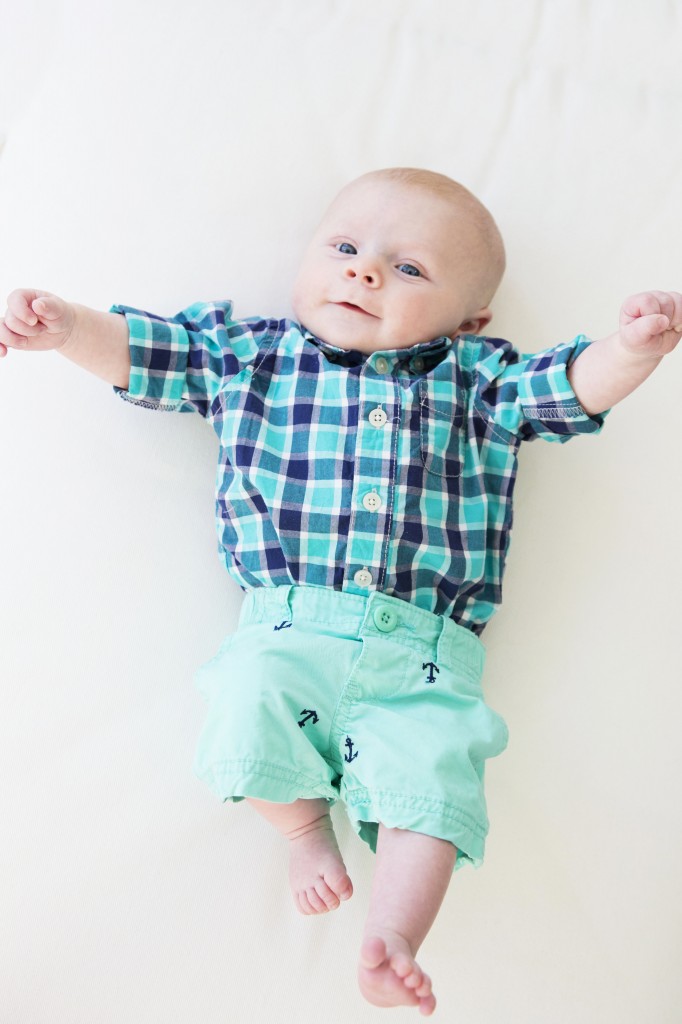 You have developed into a super laid-back guy. You fuss only if you're dirty or hungry, and cry hard only when it's time for bed. You're easily soothed, will take a bottle from anyone, and you take in new surroundings and situations with a wide-eyed but calm disposition. You are all in all a truly easy baby!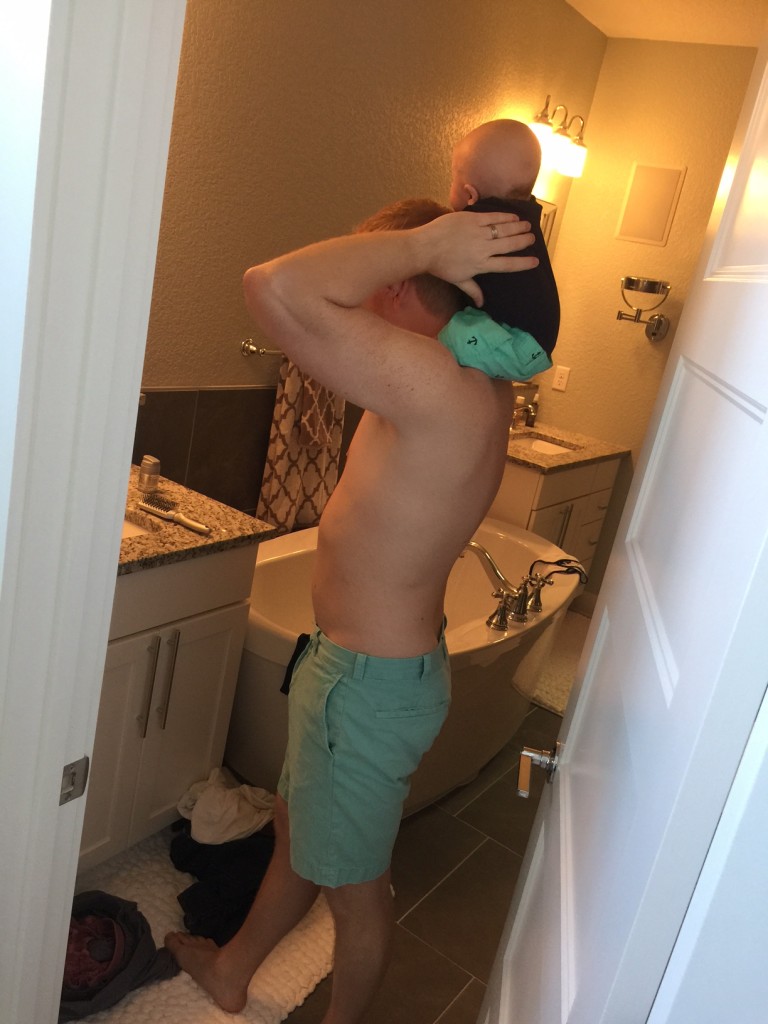 Did I mention?? Every day, what little hair you have is turning a bit more red like your dad's – I love it! You are definitely on track to be Pete and Repeat!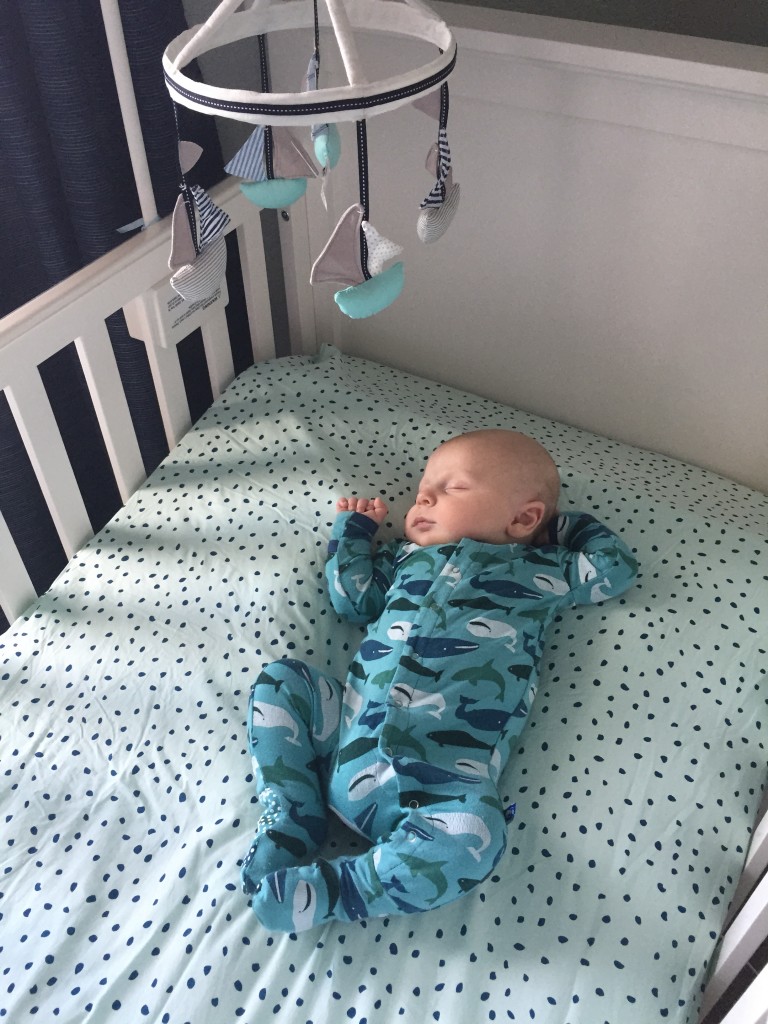 You sleep exclusively in your crib now. (Can I get a halluluiah?!). It was a few long nights for you and me both, but you now go down (and back down all night long) easily. You then hit a growth spurt with only 1.5 to 2 hours stretches of sleep (nooooooo!), but are finally hitting a stride by sleeping from around 8pm to 12 or 1 in the morning, then waking between 3 and 4, and finally for the day around 6 if we're lucky. This mama is TIRED (nursing at night), but I keep hearing from all directions that we are approaching the light at the end of the tunnel and any day now you'll hit some even longer stretches at night. Fingers and toes are crossed…especially since I now have to get up and be at work some days – more on that in a separate post!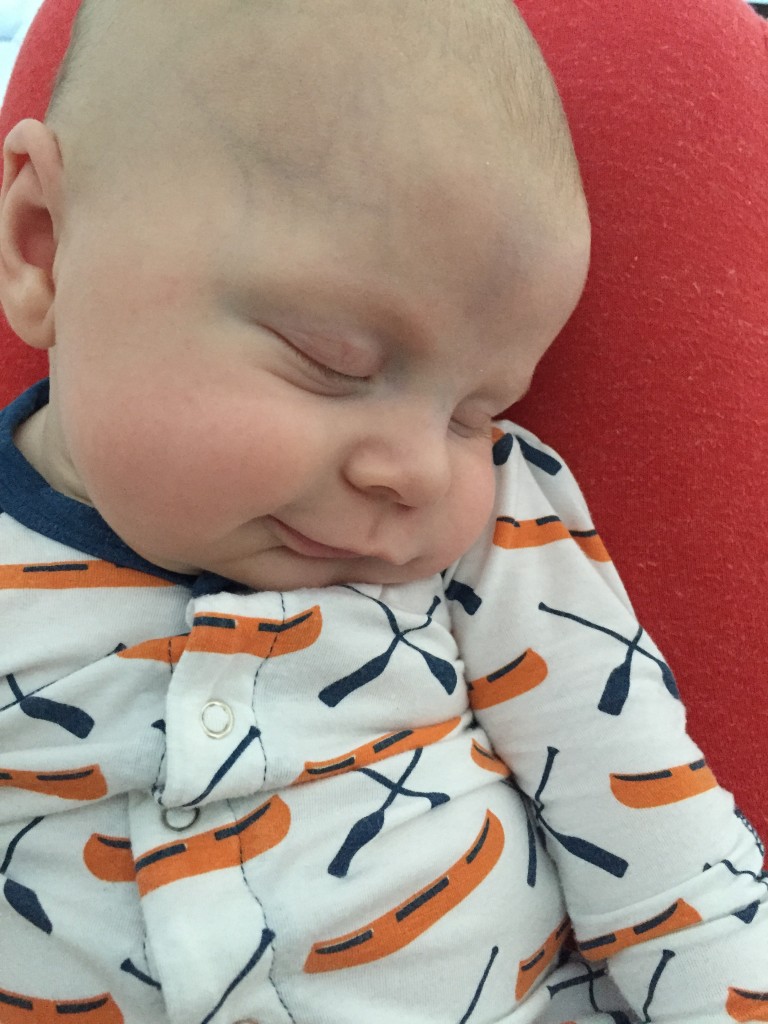 Some things I don't want to forget about this time right now: we are all (three!) obsessed with your super soft Kickee Pants pajamas and you are spoiled with way too many pairs, including some with whales that coordinate with your room (I die) and others with canoes and paddles, fit for a CREW man. 🙂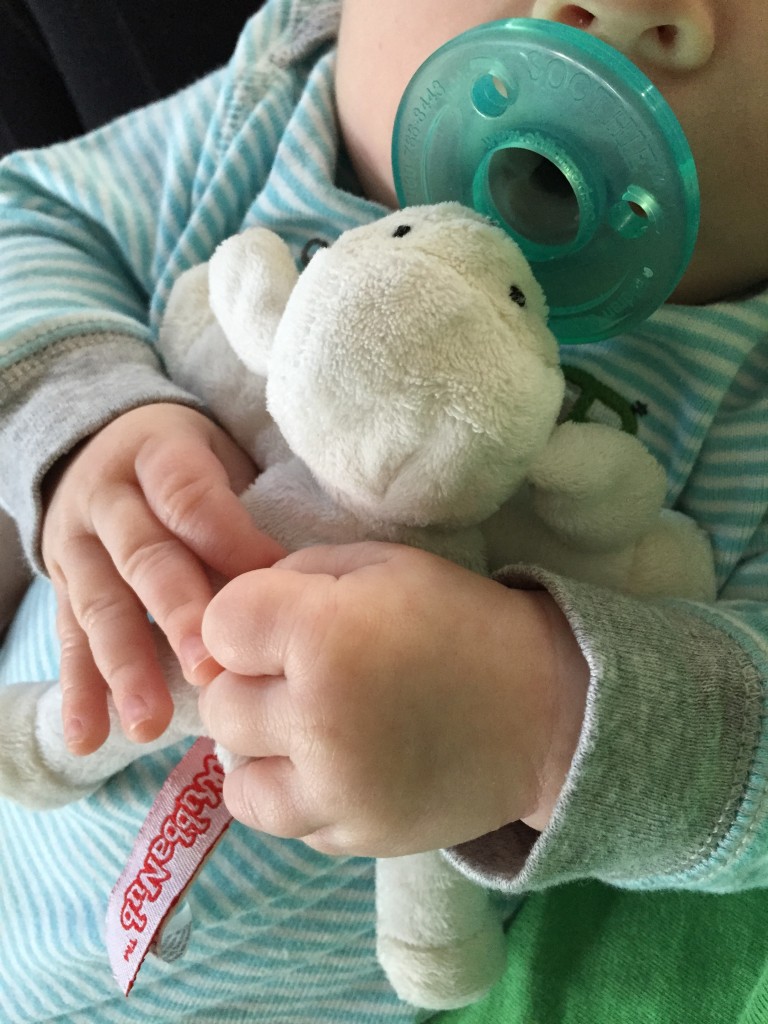 You love, love, love "Leroy" as Dad has named him, your lamb pacifier animal. One night we couldn't find him, and your dad and I slightly panicked until we did. The next day it was off to Buy Buy Baby for a stunt double, just in case!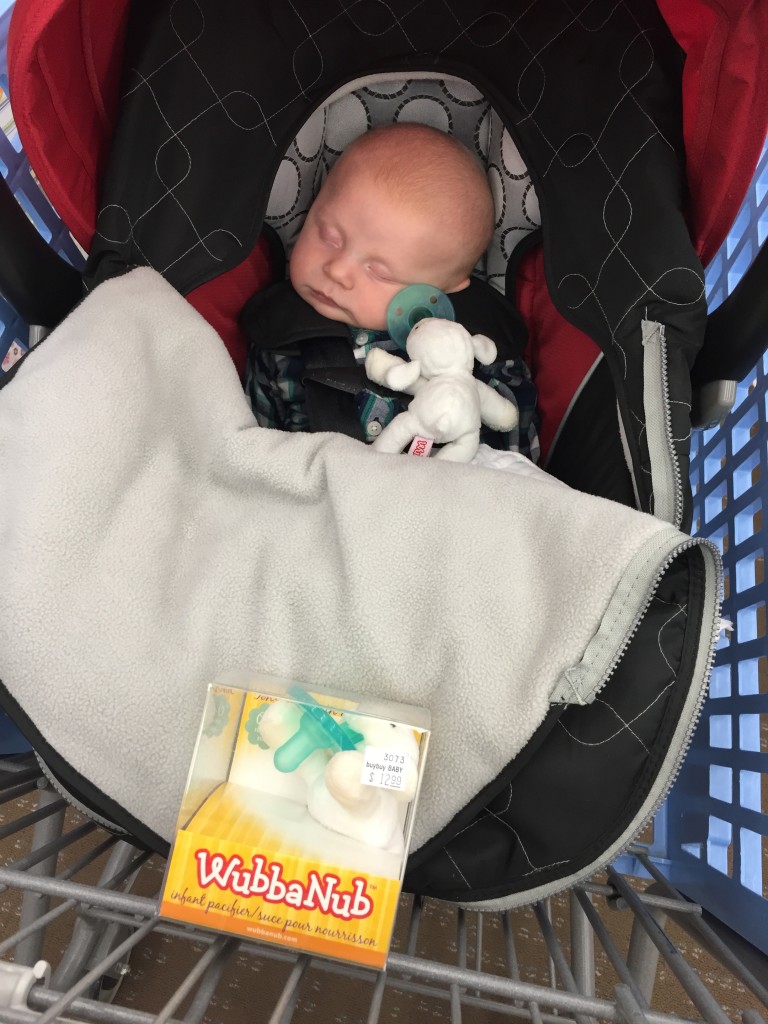 You love to look at yourself in the mirror, or more conveniently, in the reverse camera on our phones. Below is your very first selfie!! Dad took some video of you looking at yourself, too. Hil. ar. i. ous.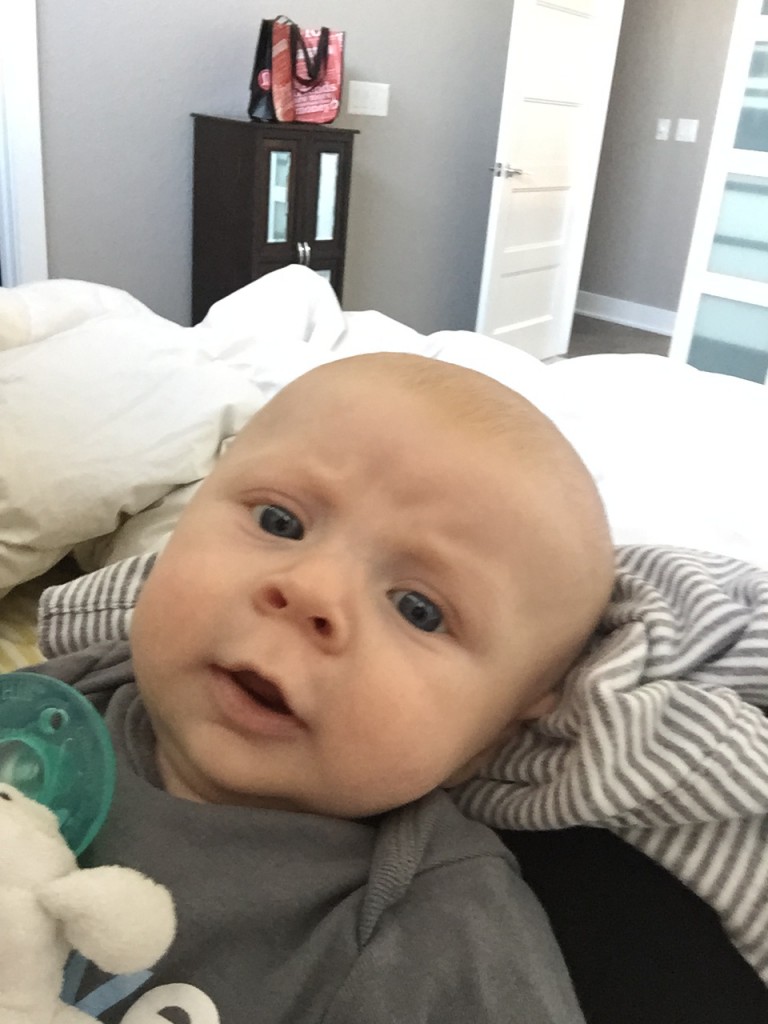 Your hand-eye coordination still leaves much to be desired, but when you can get something in your line of sight, I swear this victorious look comes across your face ha!
Crew with O-Ball (click to view clip)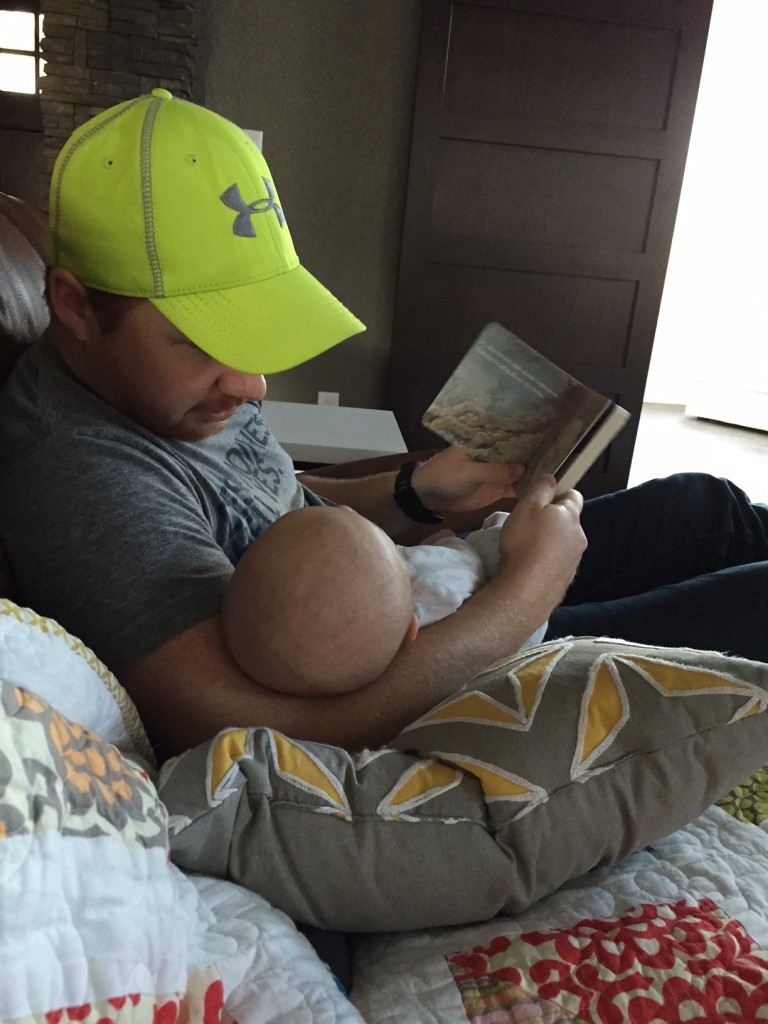 You are more tuned in to things we show you and really LOOK at them. Storytime is becoming more fun.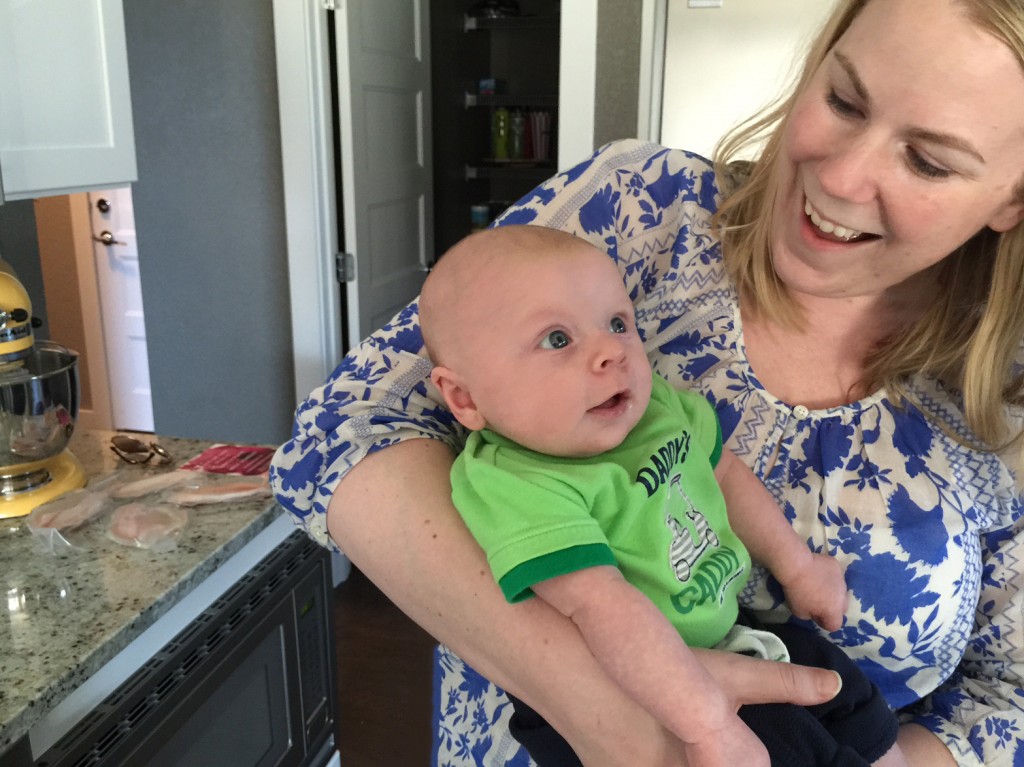 I went back to work this week, part-time, alternating two and three days each week. This also means you started going to a babysitter's for the same amount of time. With two little girls of her own, we know this will be a great experience for you – enough kid to adult ratio that we know you'll get held and spoiled lots but also that you'll soak up so much new stimulation from the new faces, environment, and different pace of activity. (As evidenced in this pic texted to us on the first day to ease our nerves!)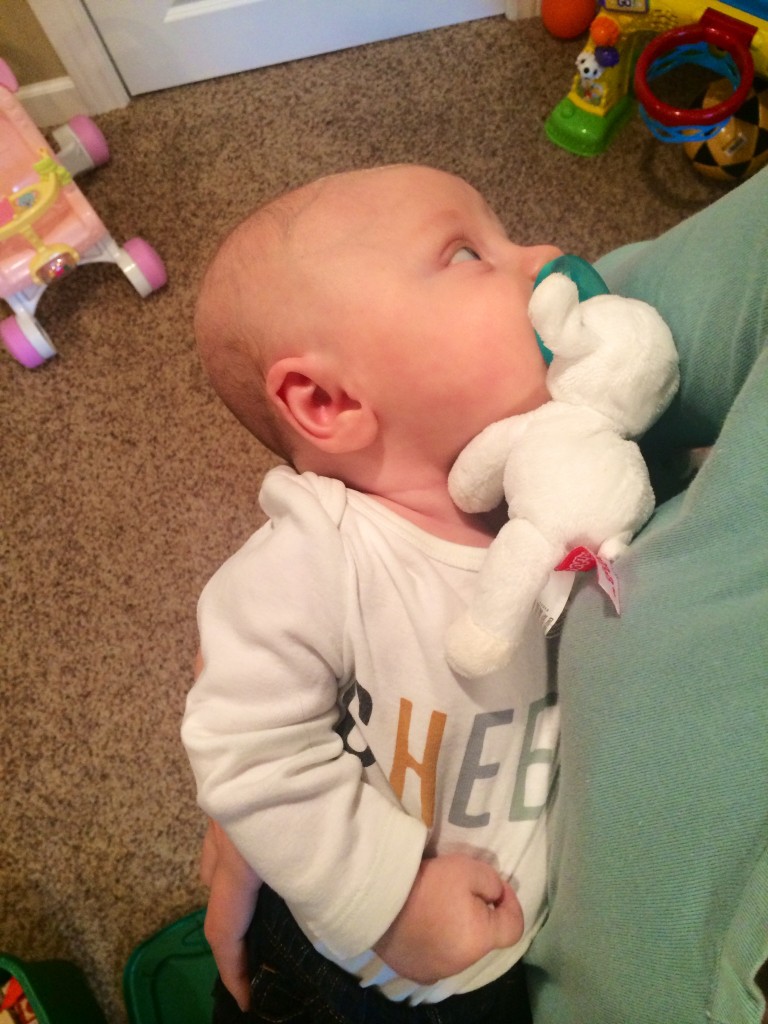 Day care is more and a different kind of stimulation than we can give you at home, and allows me to get a change of pace throughout the week as well. I'm hoping the new flexibility in my schedule also allows me to continue to grow ClickSmith by incorporating some weekday session availability. This first week in our new life after maternity leave has truly felt good, and while I miss getting to smooch you whenever I please, I know it's good for us both to have a little time apart and going to work is, in a lot of ways, a break and as I made my first post-leave commute last week with a mocha in hand and tunes blaring, it was one of the first times I truly felt like my old self!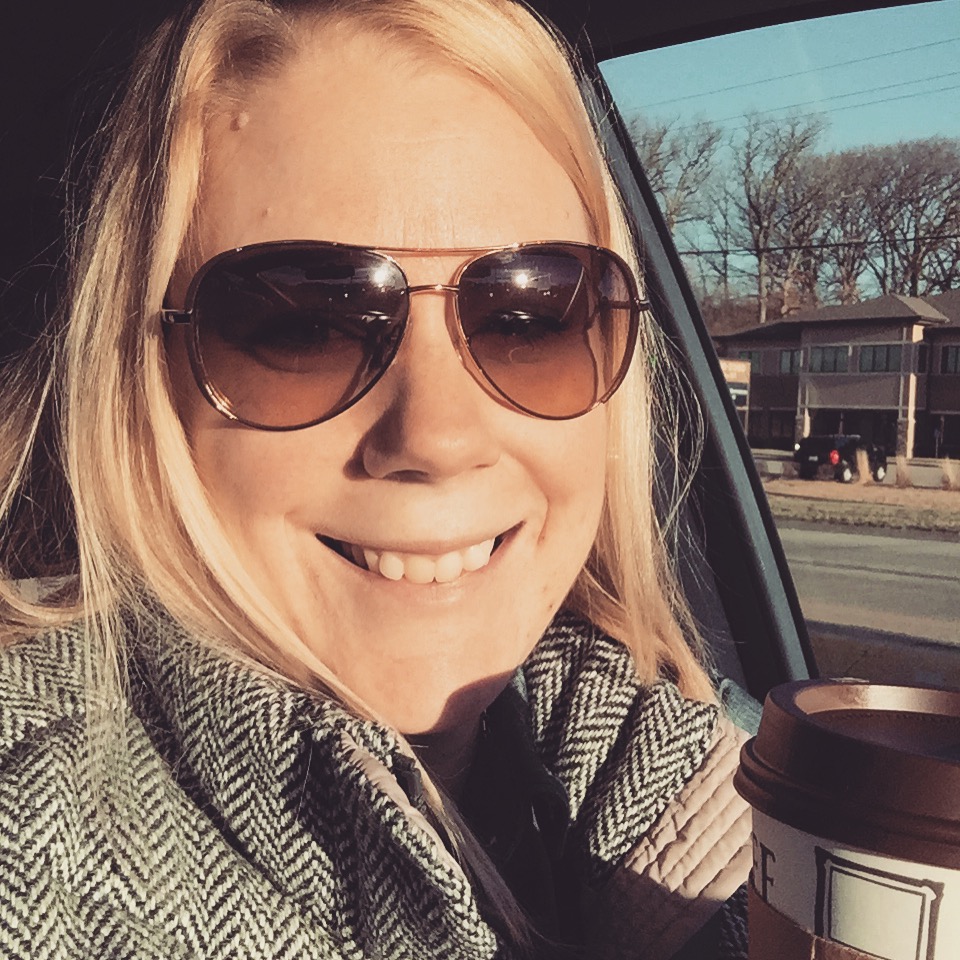 I don't know if it's the transition into more "normal" permanent life routine going forward, or coming out of the all-consuming newborn phase (or maybe both), but I suddenly am doing a lot of looking ahead. Our brains have adjusted and we can think beyond you to other things again ha! We are ready to employ our list of sitters and get back to some "just us" time, and find some balance between being spouses and also being parents, which is getting easier as we get to know you better and aren't feeling so much like we're driving without an owners manual. 🙂 I'm excited for the family trips we'll take this year, first holidays we'll spend with you, diving into milestones like first foods, and continuing to watch this little personality of yours develop as you learn every day.
Two Months…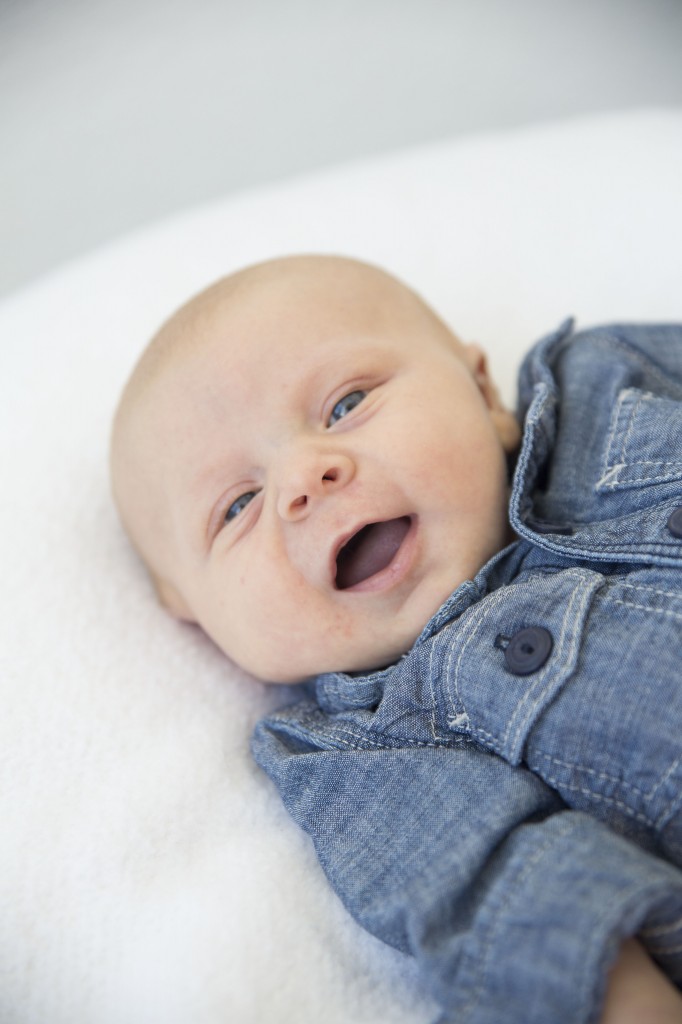 These are your two month old snaps!
They aren't kidding when they say babies grow SO fast!
In the past month, we officially moved in and Crew gained a room of his own (which he now sleeps in at night, still in the Rock 'n' Play but we're transitioning to his crib). Building the crib was a fun, delayed-nesting-gratification activity for Page and me both. Moving him into his room was a bit like bringing him home all over again. 🙂 I'm pulling together the final details in his nursery and will do a post on his adventurous room, soon!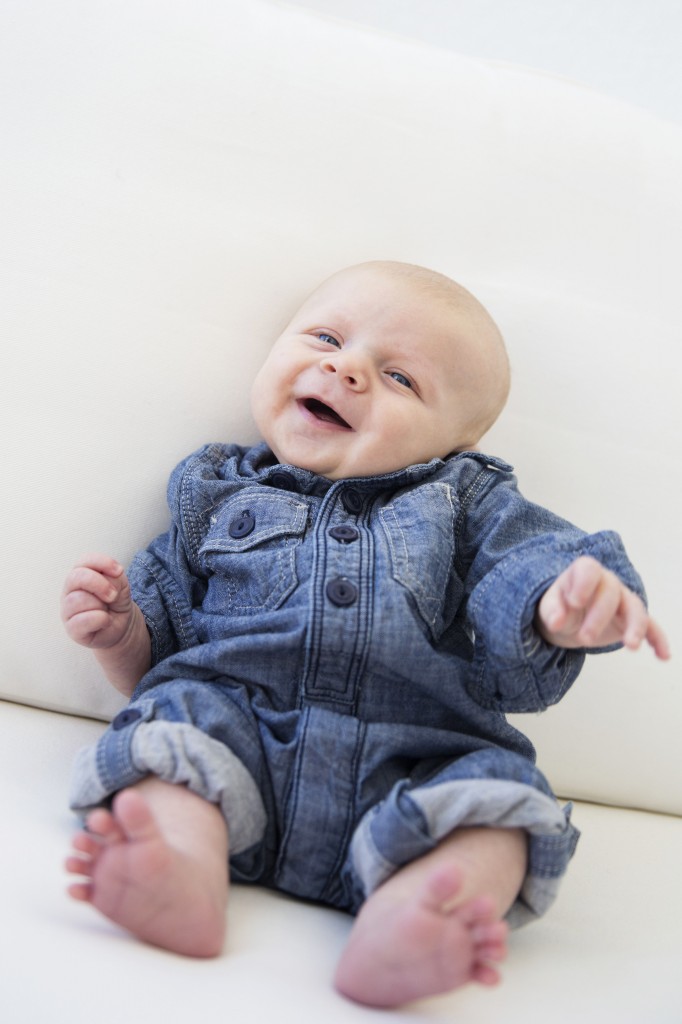 As you can see, this smart cookie is smiling all day long. He is babbling and LOVES diaper change time and "spa time" as we call it, since he blisses out when it's time to bathe, have his hair washed, etc. He's calm now when he spends little stretches of time on his own in the swing, on the floor, or in our bed, and he still LOVES to crane his neck up and stare down the ceiling fans, trim, beams — basically any house fixtures.
At his two-month check, Crew is 11.6 pounds (up 3 pounds from his two-week visit!) and 22.75 inches long (two inches gained!). With a little more than three weeks left on maternity leave, I'm excited to introduce him to his sitter (and her little girls, who I'm sure will make great helpers!), take way more pictures of his changing-every-day little features, and of course gets lots of snuggles in.
We can't believe this tiny person has been in our lives for a full two months, and it's in this most recent one that he feels more like a real person and that I "know" him. So much fun. We love you, Buddy!
One Month…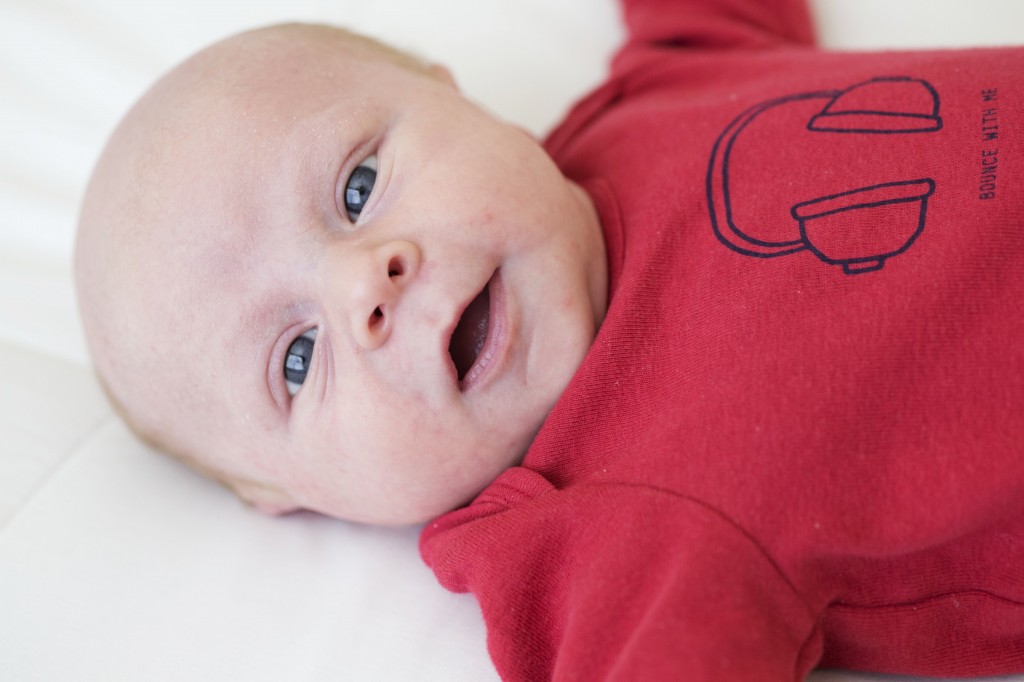 In some ways, the first month lasted forever, and in others, it absolutely FLEW by. Perhaps of most importance, we all survived! At one month, he loves the ceiling fan and hates diaper changes, makes hilarious faces, snores LOUDLY when he sleeps and snorts just as loudly when he eats, loves to be swaddled but HATES his arm movement restricted, is constantly flashing jazz hands and opening/closing them, and even when there's a pacifier in his mouth, he is cooing and groaning his side of the conversation to us all day long.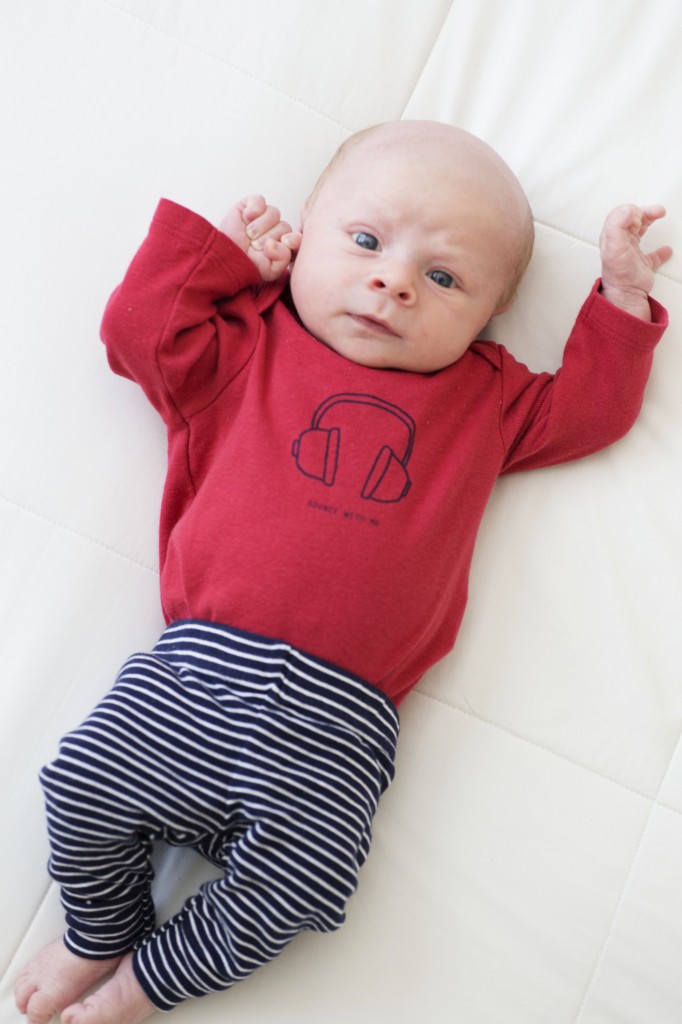 To recap the first month, the first couple days home were rough because we had to keep taking Crew into the pediatrician's office for Jaundice monitoring. Aside from testing his blood, they were also closely monitoring his weight loss and diaper counts, since a side effect of Jaundice is that it makes babies only want to sleep and consequently not eat much during those crucial first days. First journeys out with a baby are nervewracking to begin with, but more so when it's in bitter winds and negative temperatures (with no garage and a wind tunnel apartment building to navigate), and when the destination ends each time in your sweet pea screaming while they poke his heel yet again for more blood. Add in new mom, sleep-deprived, hormones and I was a blubbering mess. And poor Page was just trying to hold it together for everyone. It was a new kind of stress that we both managed in our own ways, and we had to learn what worked for the other.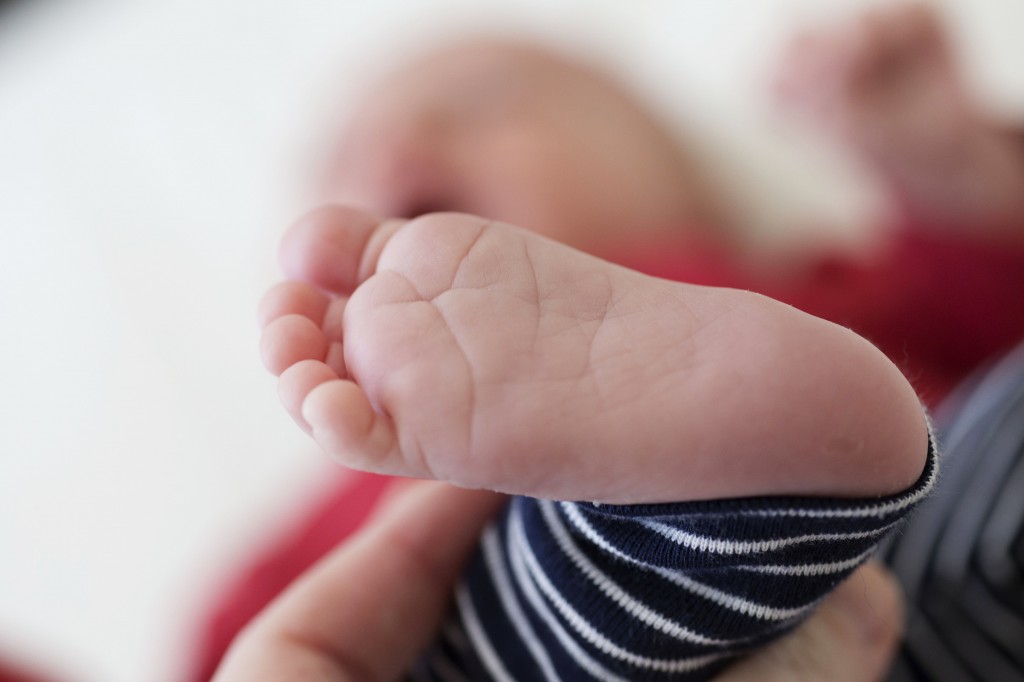 Fortunately, the clouds parted pretty quickly and after a couple visits back, they finally declared the Crew man out of the woods and we could just stay home for a couple of days and work on a bit of a routine, rest, and recovery. Page's parents came to visit as we turned this corner, and it was a nice break to have someone step in and help a little, as I ended up needing a couple days in bed or on the couch, trying to get back on track with healing. We were so preoccupied with getting HIM well, that I admittedly forgot to still think of myself as a patient as well and my body responded. By the time Crew was a week old, everyone was starting to feel more like themselves and the second week flew by with visits (and MUCH appreciated meals) from friends, a couple more positive outings, the ability to start focusing again on real life (primarily…the house!) and a visit from my mom and brother.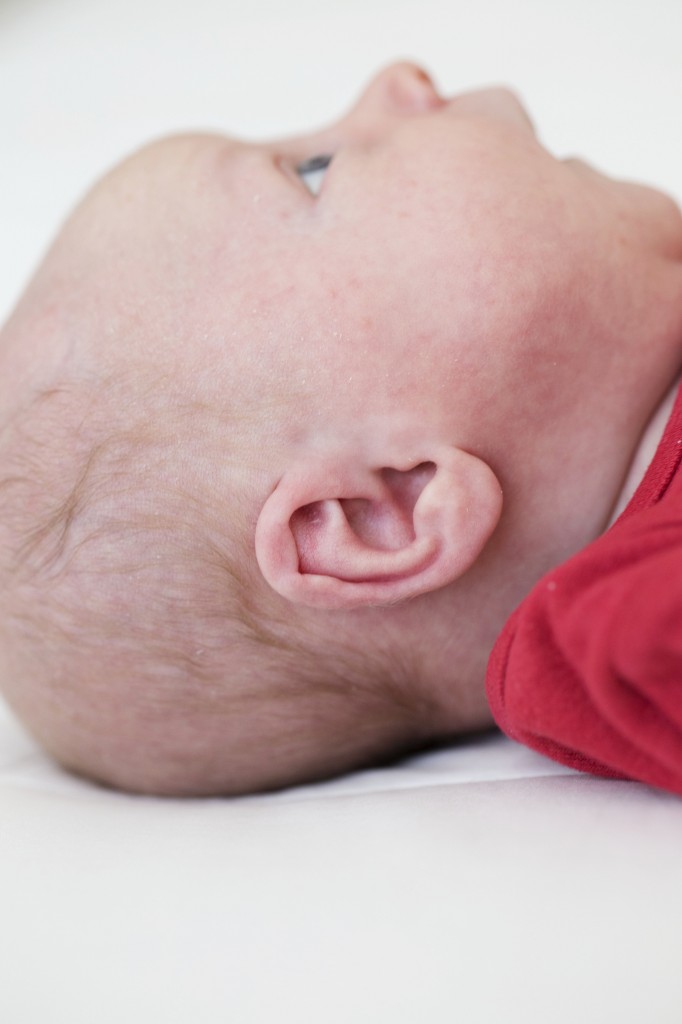 Your body does adjust to the lack of sleep and I'm constantly learning to be patient with myself as my to-do lists get checked off, albeit slower than I would like. There was a lot to do with the days counting down until our move and I'm not one to sit around anyway (Page says I've always been bad at relaxing and vacationing ha!). My way of enjoying this time has been to make it productive and keep stress off Page's plate as he ran point on just about all aspects of our lives during those first weeks as a family of three.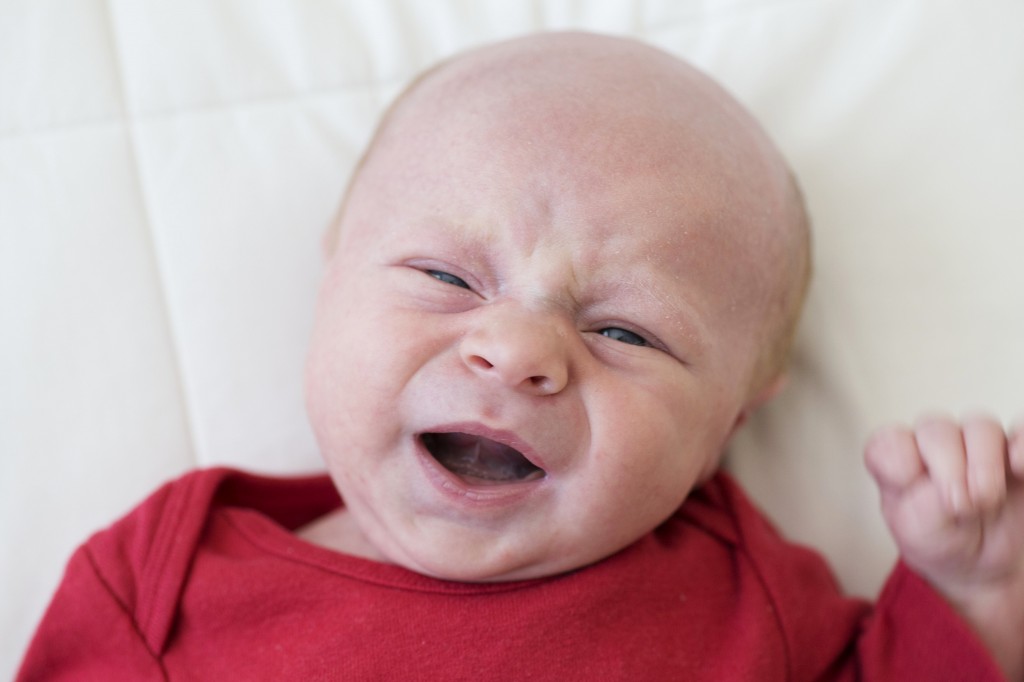 Despite this funny picture of his squawk, I'm happy to report that Crew is a pretty easy baby. He took very quickly to nursing, even with his somewhat rough start to eating. Thanks to his appetite, I was back to my pre-pregnancy weight after a couple weeks post-delivery, although my core was definitely softer than before ha – I was cleared for workouts last week, and am anxious to start toning up and I'd love to continue to lose some additional weight I'd planned to drop prior to becoming pregnant. For now, I'm just focusing on eating healthy and getting rest while settling into our new home environment.
Back very soon with Mr. Crew's TWO (!!!!) month update!