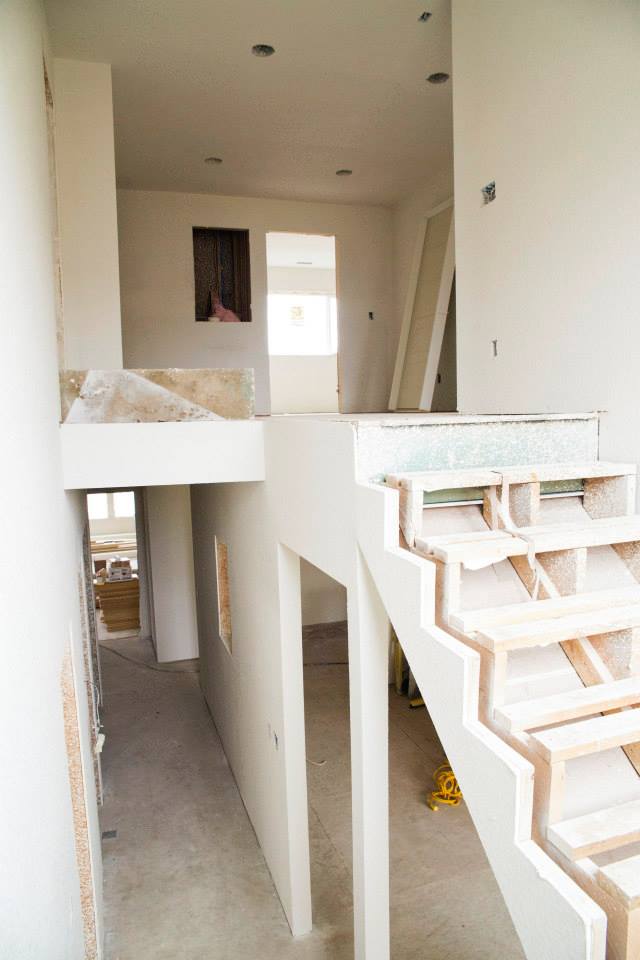 Between the holidays and counting down to baby D-Day, it's been a quick month with lots to catch up on, but we've made it to 2015…and our closing date is in sight, just over a month away! When we last left off, drywall was in.
We started off 2015 quite literally ready to make this move, signing all our rate-lock loan documents first thing on January 1. Come onnnnn, closing date!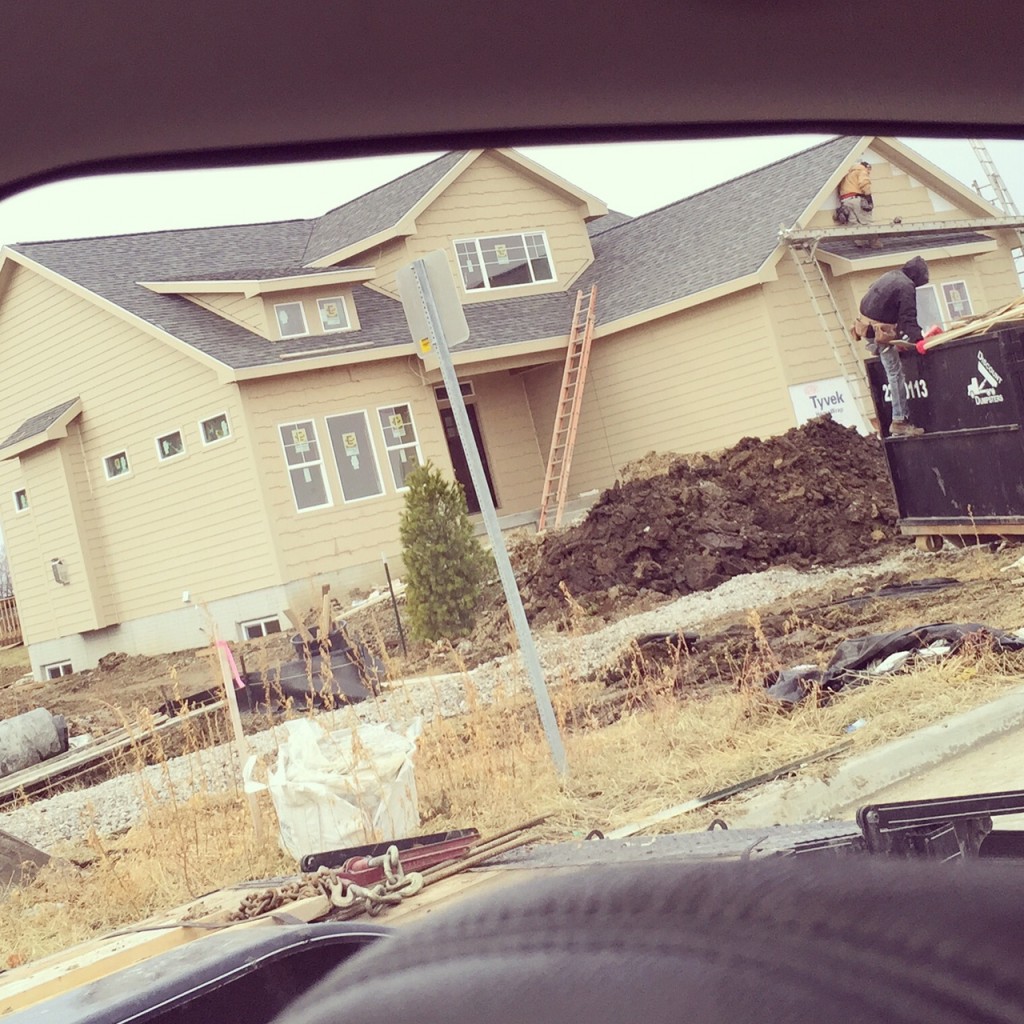 Outside, our siding has arrived. It won't be painted until spring  (this color), and sod/landscaping won't go in until then either, but we are more than happy to get even "half-finished" on the outside. They've also added our gutters since the above shot was taken (on a drive-by visit over lunch!).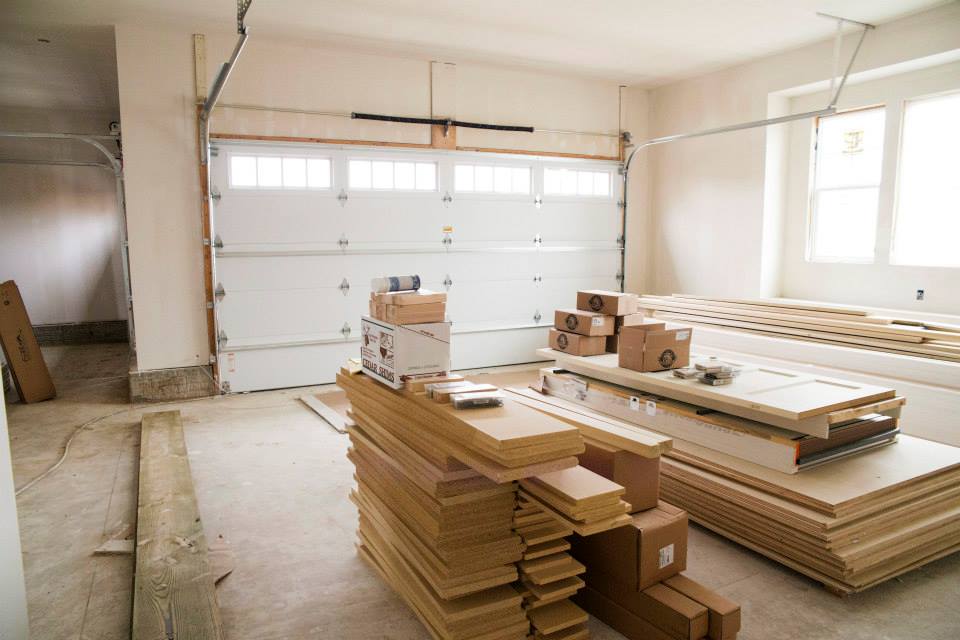 Inside, trim and doors were delivered and the amazing trim carpenters have been working their magic. It's so fun to start to see elements that will be visible when our home is finished, as opposed to all the steps that happen BEHIND the walls!
It's awesome to see it all start to come together from the baseboards to the window and doorway trim as our (yet to be painted) doors are hung, as well…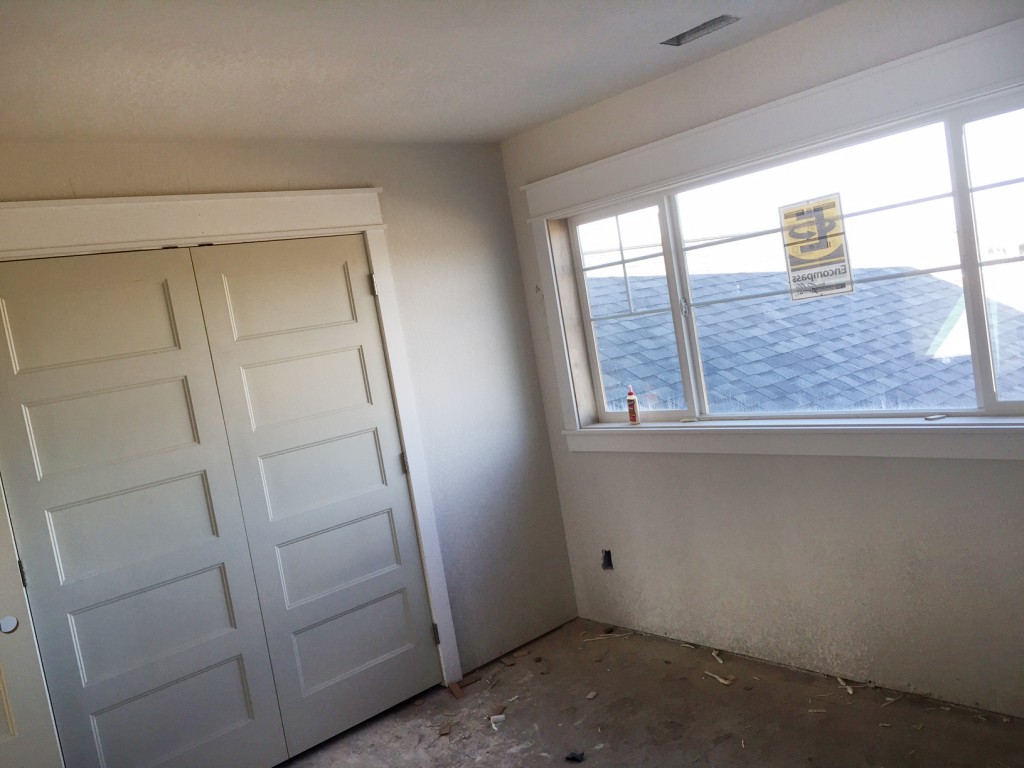 In other fun news, I'm doing a happy dance for our cabinets starting to go in, here in the kitchen…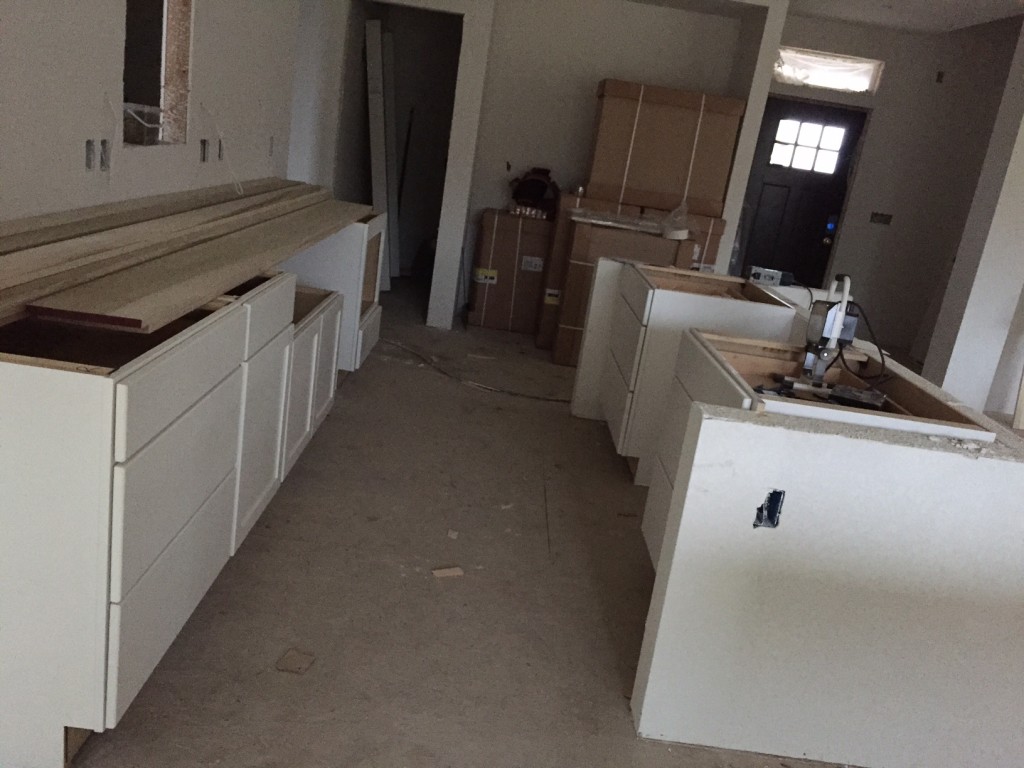 …and in the bathrooms…
I'm so happy with the color and am loving the soft-close feature…perfect for little fingers! I've been measuring them all like a crazy lady so I can plan my organizers to get everything just where I want it. OCD, much?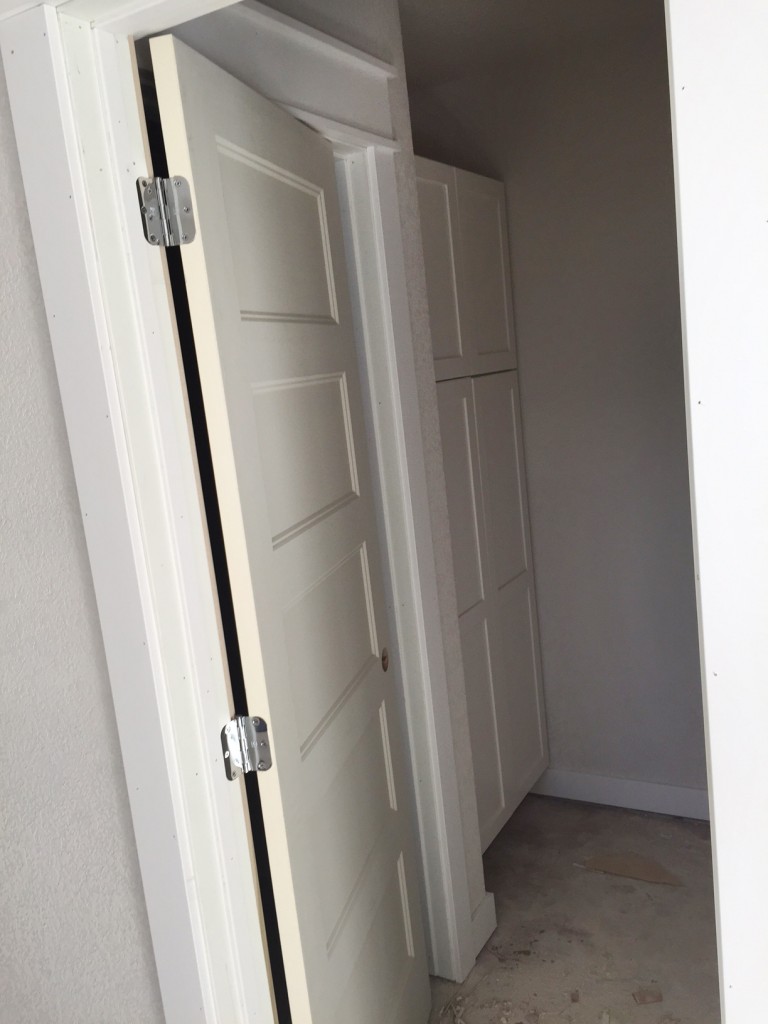 Page has been working alongside the crews, starting on our wardrobe wall in the master bedroom…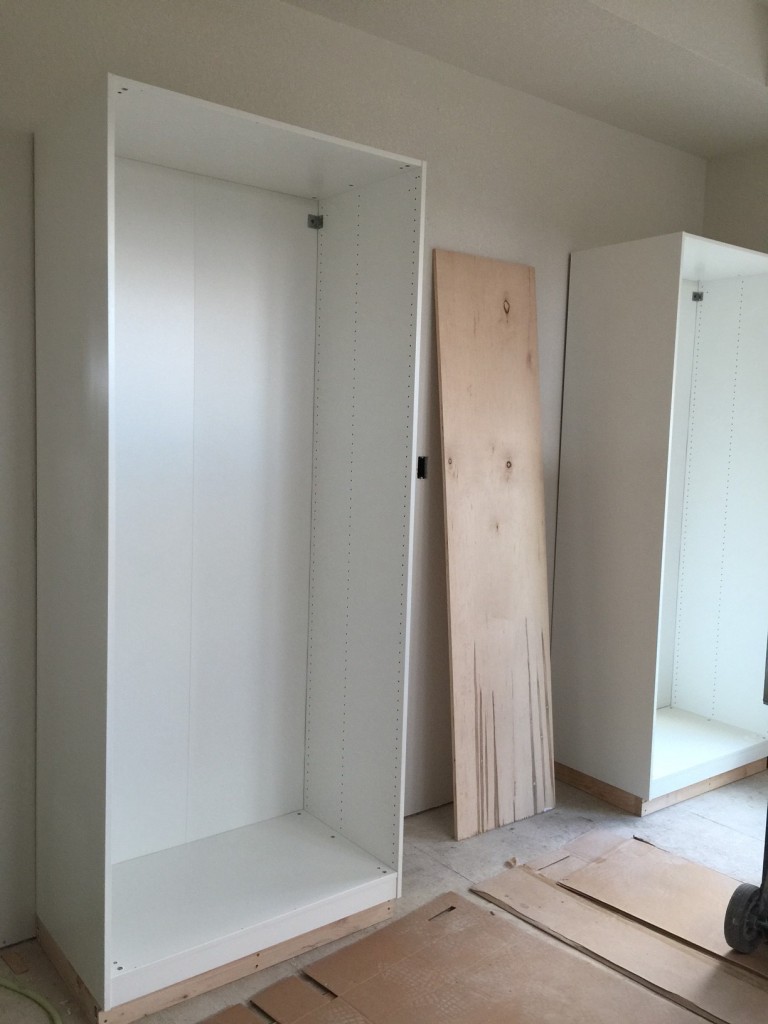 This wall will deserve a post all its own, but above you can see a sneak peek of the two Pax wardrobe frames (which will be filled with drawers/dividers/pull out trays and closed off with these doors)…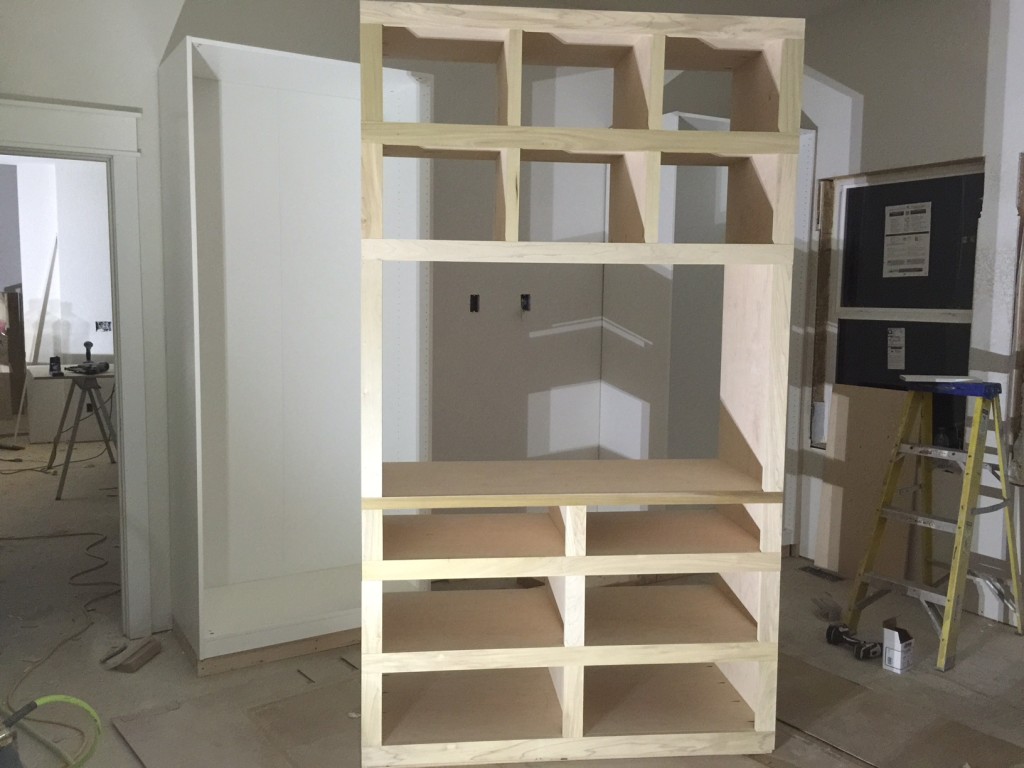 …and here, the shelving unit he is building, to put between the two wardrobes. This will hold our TV and components, and create additional shelving for decor and storage. When everything is installed, the whole thing will be painted and trimmed to match the room. I can't WAIT to wake up to these every morning!
A LOT is happening — and more to come soon! With five weeks until closing, this last month-plus of progress is a welcome distraction as we wait for the tiniest new tenant of this home to make his arrival!