Our goal in life right now, is to be able to roll into our new digs in the coming weeks, in this manner. 🙂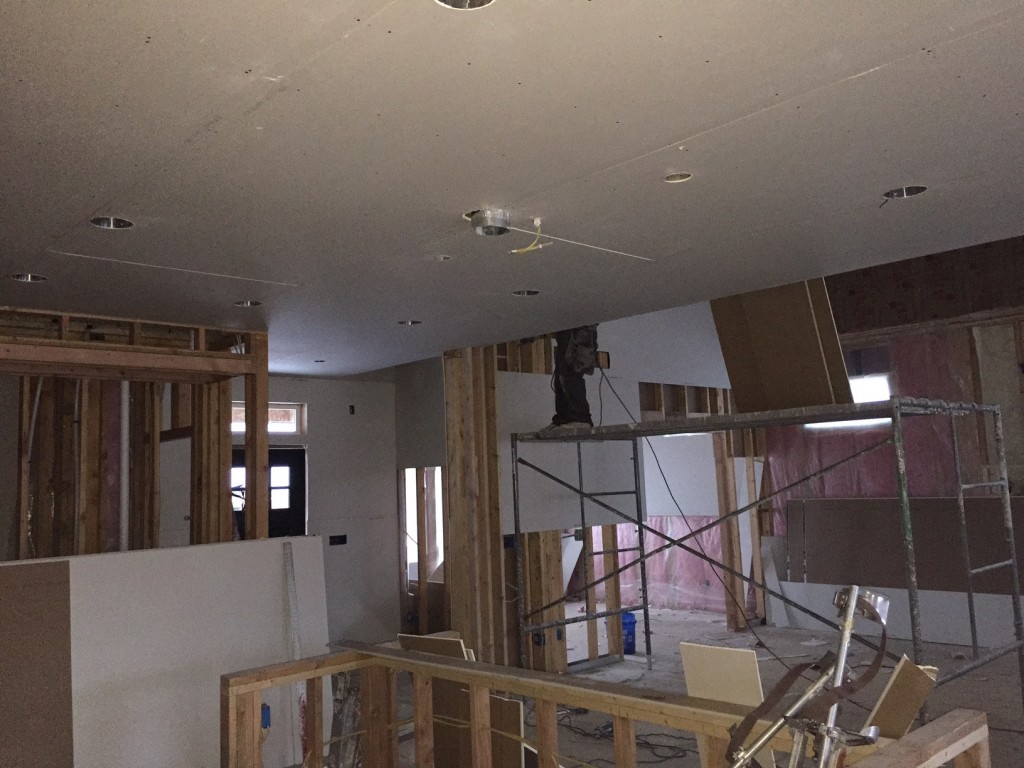 A lot has been happening at the house. The week before Thanksgiving, the drywall started to go up and Page texted me these pics from a couple lunch hour drop-bys (since it's too dark to see anything after work now!)…
…after it was mudded and sanded, the belly and I stopped by to check it out for ourselves!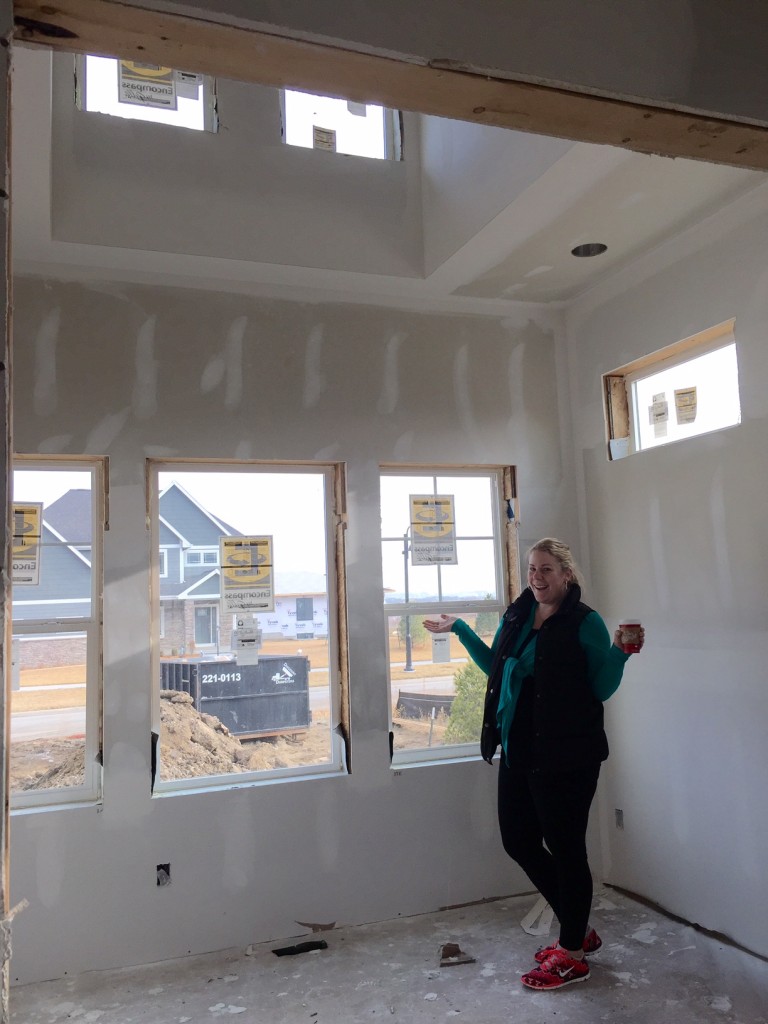 Outside, a "warm" (aka above freezing) day allowed for the driveway to be poured…although you can't see it under the tarp here. You CAN see our garage doors!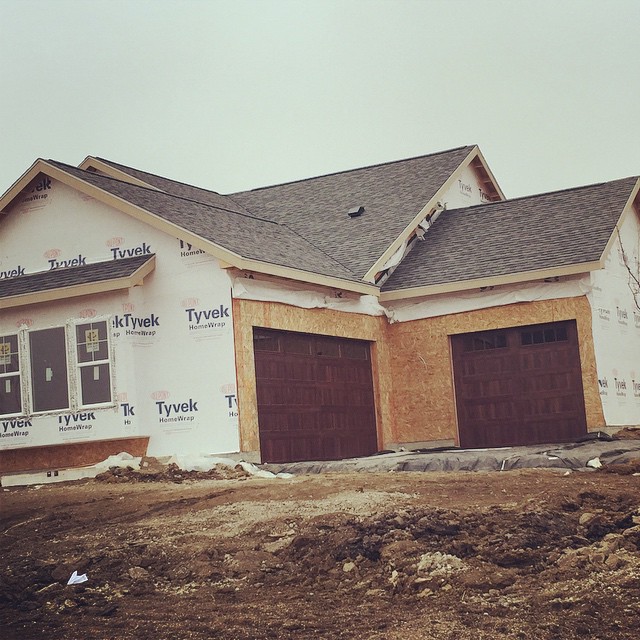 Meanwhile, more selections have been made. We met with our rep at the closet store to determine what would go in the bedroom closets and pantry. She was so good at configuring based on our needs, while helping us stick close to what we wanted to spend. Excited to be swapping the standard white wire shelving to a nicer, nickel finish, option!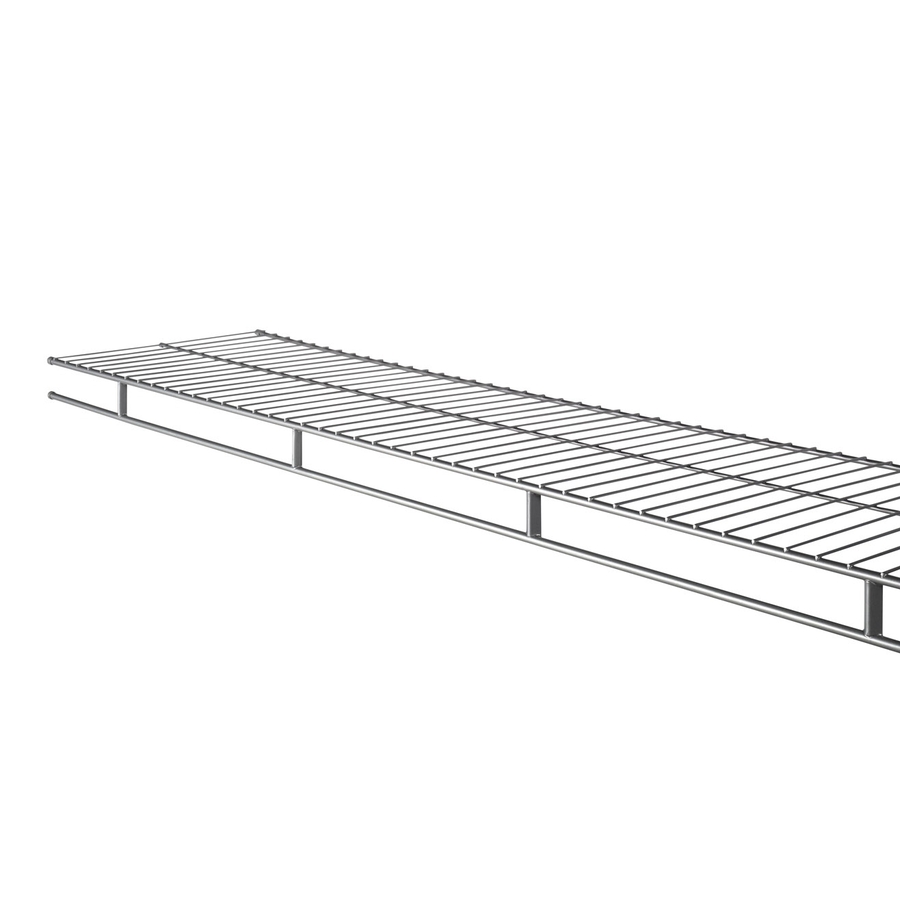 We also went to pick out both our interior and exterior stone finishes. We were all about this flat, dry-stacked stone and are doing the light color (on top) on the exterior, and the darker (below) in the interior.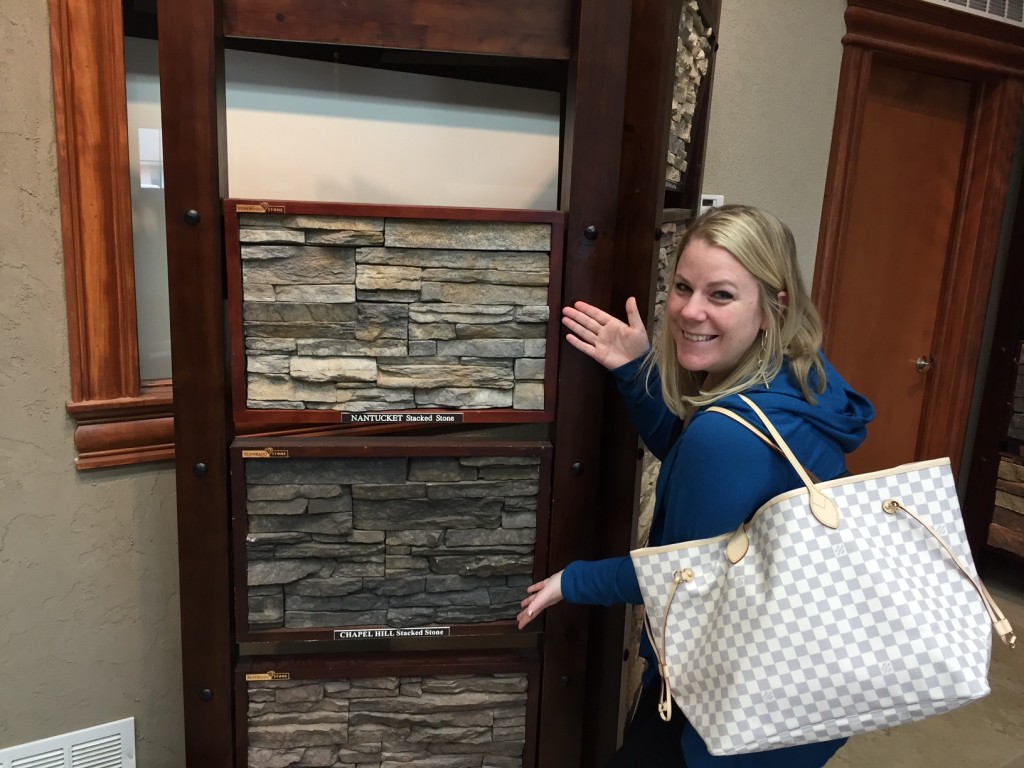 We have finally gotten word on a tentative closing date. Granted, it could move a day or two sooner/later, but in all, we're looking at February 6 to wrap this party up!