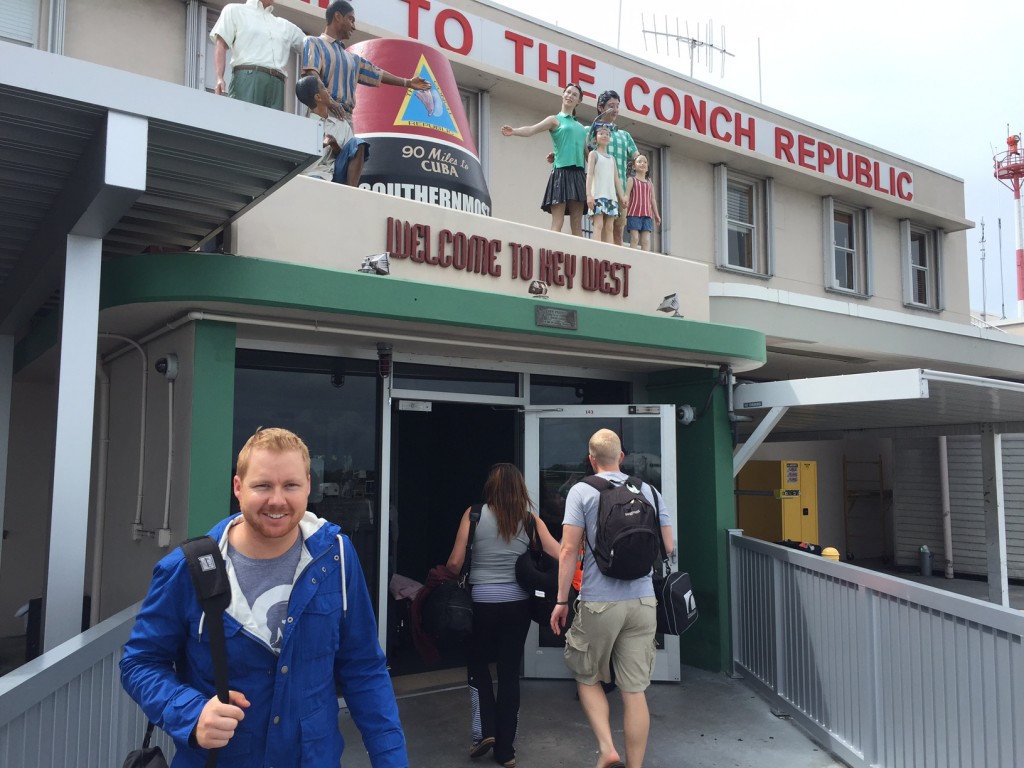 I didn't take my camera along for this trip, so bear with me and my Instagram and phone pics!
We landed in Key West on a Friday afternoon. Aside from a crazy-rough landing (the runway there is SHORT so you come in fast/hard!), this was the easiest airport experience of my life. Both coming and going were less than fifteen-minute adventures…and you can't beat hanging at the only airport beach bar in the country!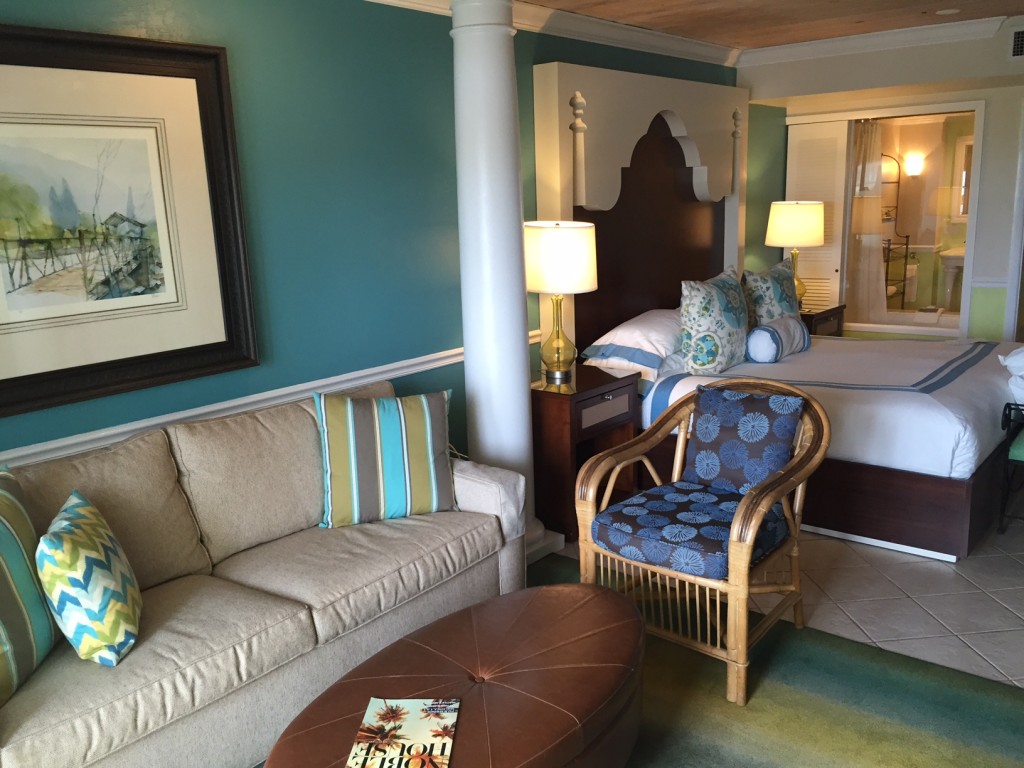 The entire island of Key West is around 2 x 4 miles, so in a hot minute, we were at our hotel, Ocean Key Resort & Spa. We were between this and the Westin, and while I can't speak for staying there, we were very happy with this choice. The staff was very efficient and friendly (they even ran out to track us down some super glue when an earring emergency happened right before maternity pictures!), the food was delicious, and everything from the room to the gym to the pool was very comfortable (and well-decorated — it was fun to take a little island inspiration back to the midwest!).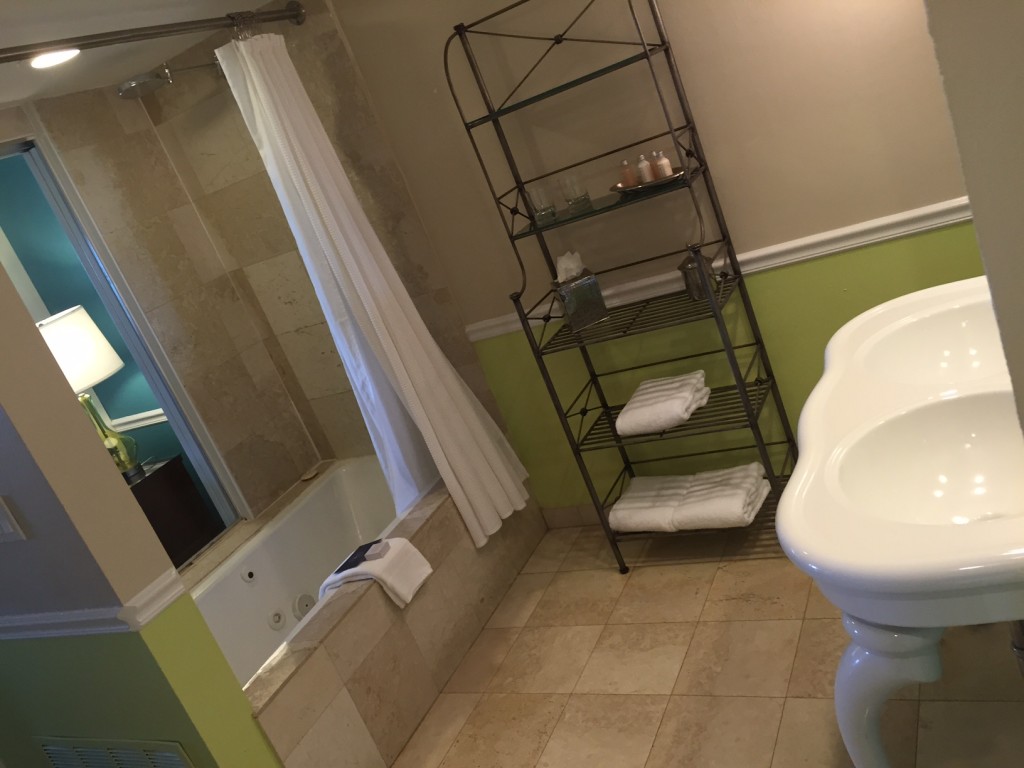 We had to laugh at the shower set-up (apparently if you really want to put on a show for someone in the bedroom as you get clean, you sure can!). I was a little obsessed with the claw foot double sink in here…hmm…ideas for the house….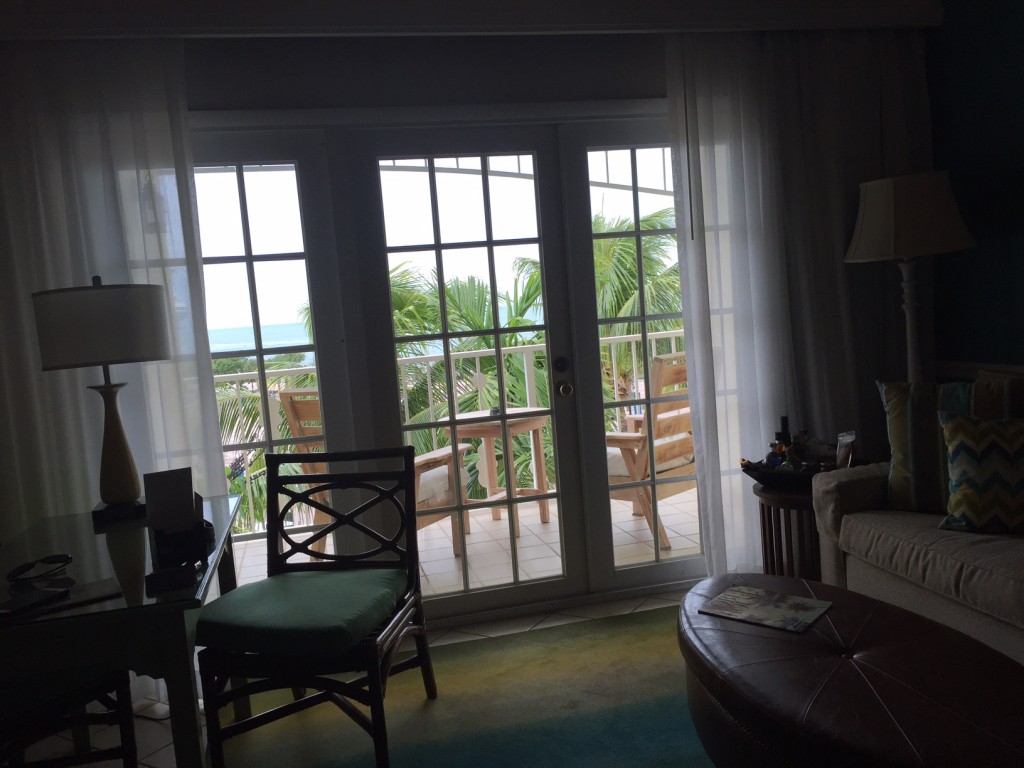 And even if it was overcast when we first checked in, you couldn't beat the blue water view from our balcony.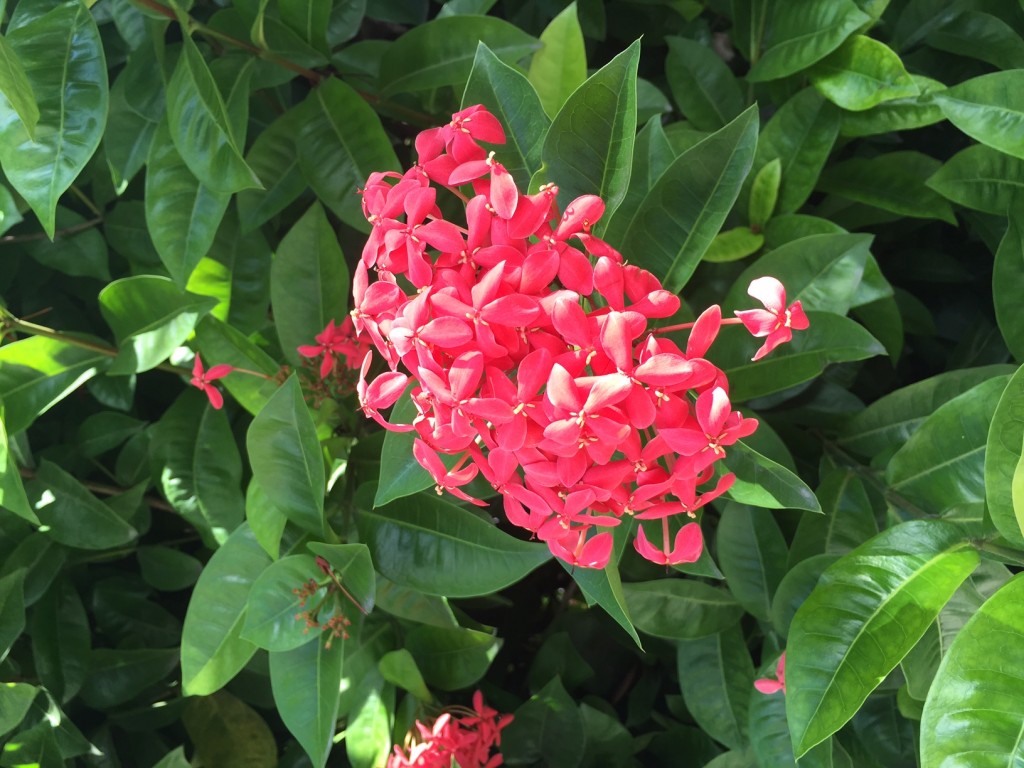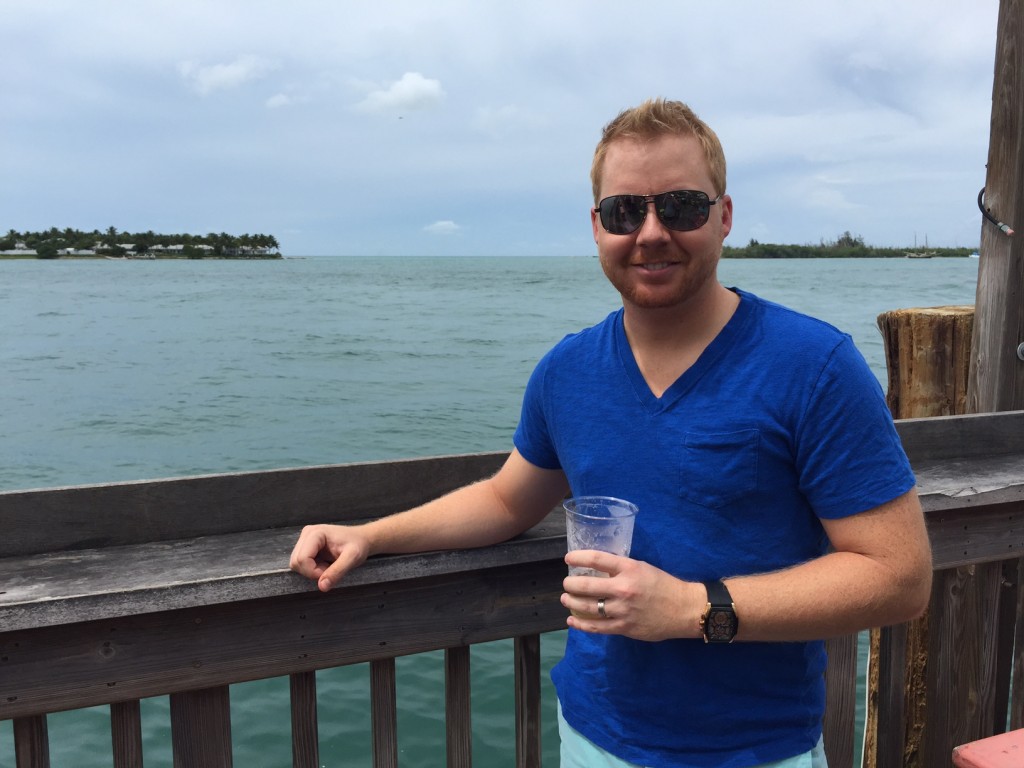 We got right down to business, heading to nearby Sunset Pier for a mocktail/cocktail overlooking the water, (they make a pretty delicious burger, too!).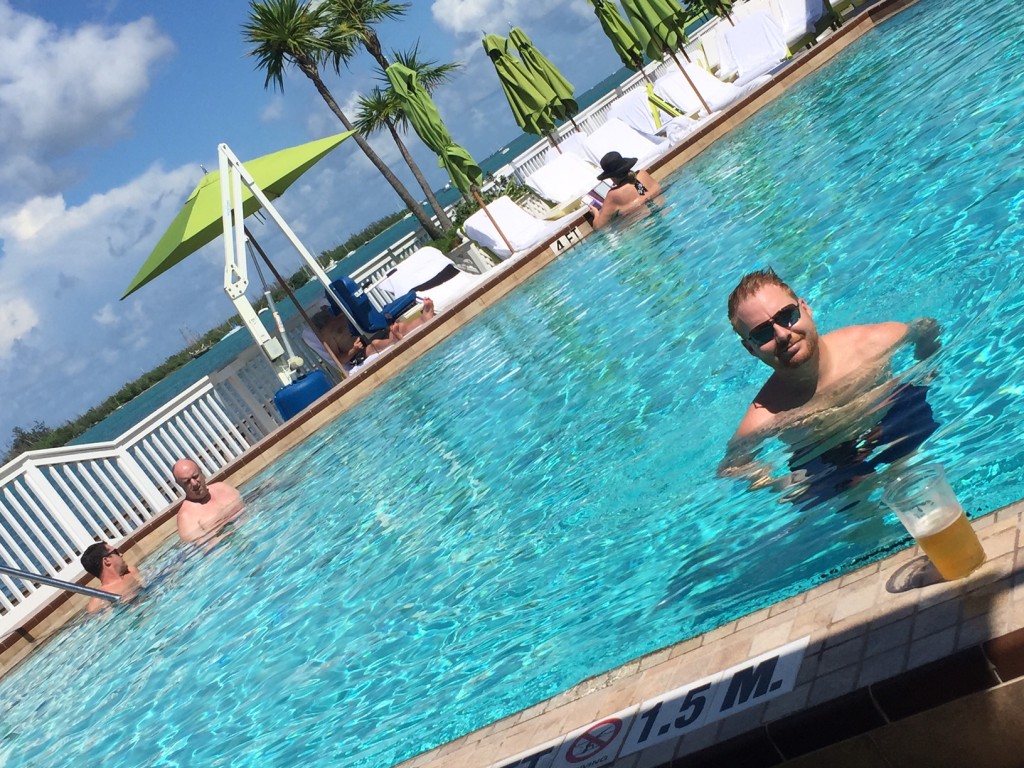 And we wasted no time making our way to the hotel pool…where we ended up camping out for much of each day we were here. I was surprised at how little BEACH there is on this island, but that was okay — poolside drink service (with nearby restrooms) is much more my speed anyway. 😉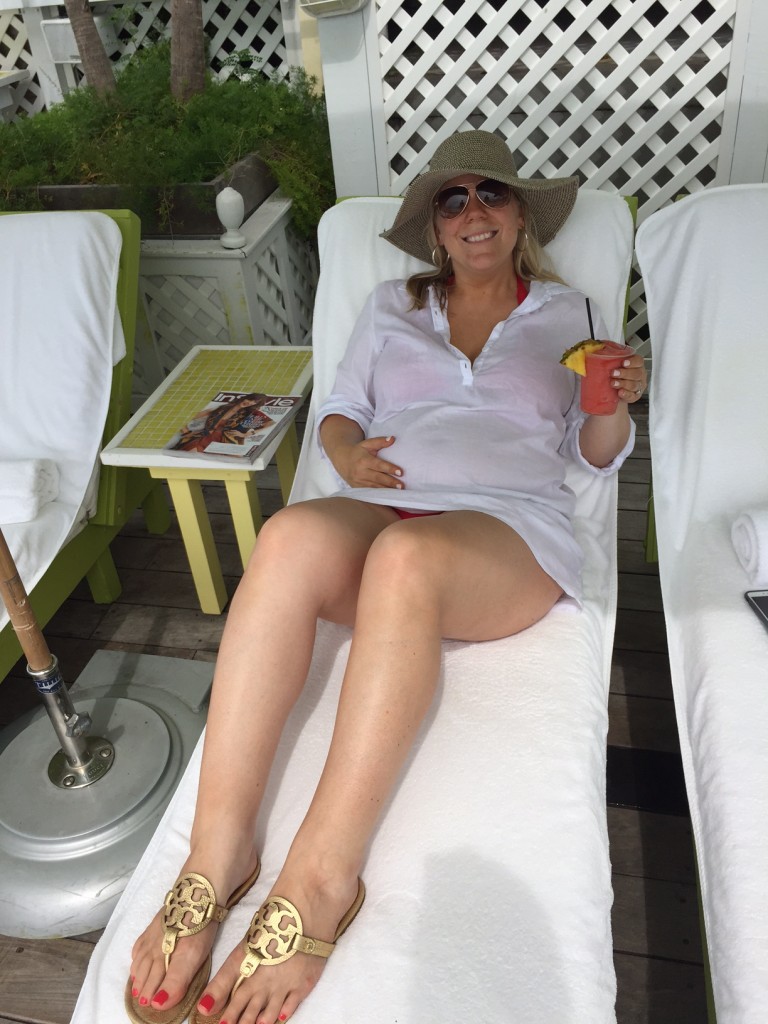 Page isn't much of a sweets guy, and I'm not all that big on ice cream, but we made REPEAT trips to Duetto Pizza & Gelato while we were here. There are tons of gelato spots around the island but this one stood head and shoulders above all the others recommended on Yelp. The slices were great…but the gelato was ah.maz.ing. Peanut butter for him and chocolate hazelnut for me…and we didn't dare switch it up and try anything else. Don't fix it if it's not broken…and already epic.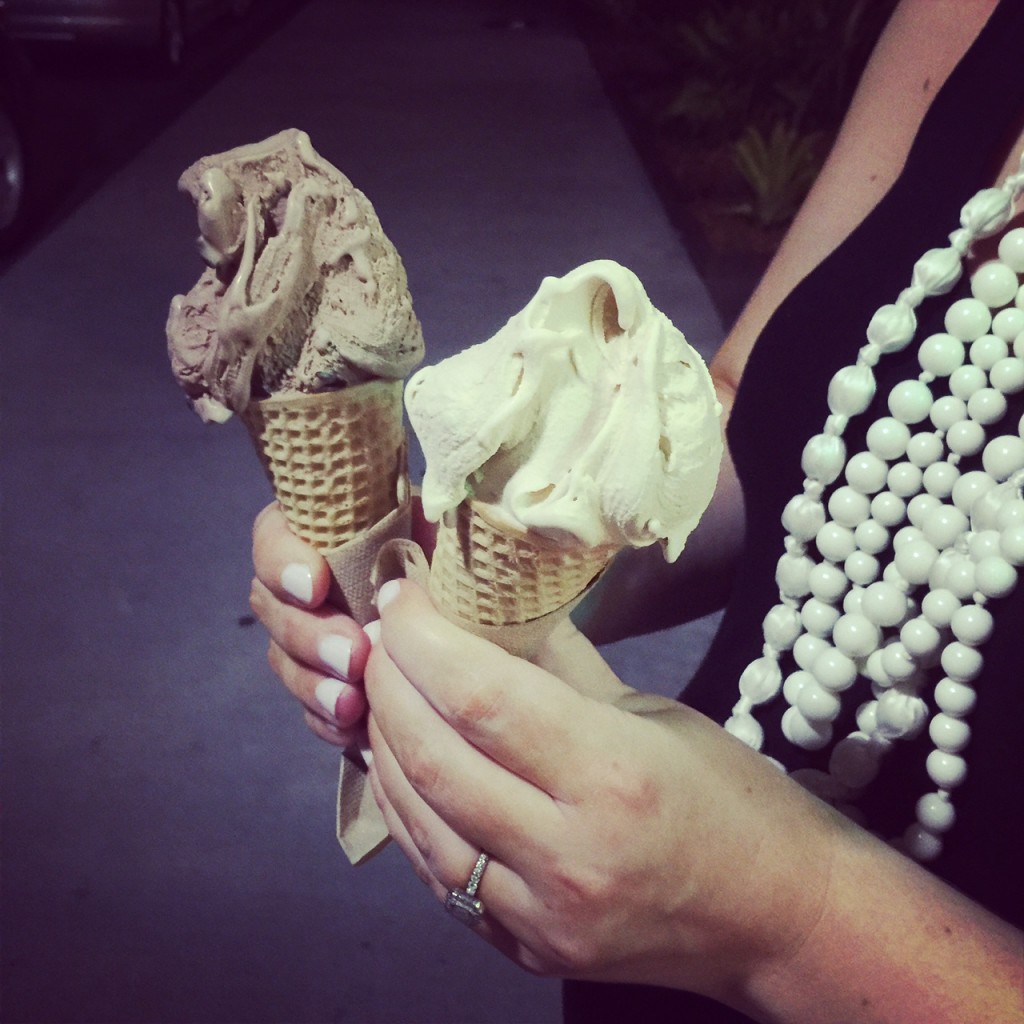 We were actively trying to NOT over-schedule ourselves, so aside from a massage appointment and a couple dinner reservations, our days were open for exploring and sun-soaking. Just walking to the local CVS for a couple items was an adventure…when the streets are lined with exhibits like this:
There is some great boutique shopping along Duval Street…mixed in with just as many tourist junk stores (it's ridiculous what people will buy!). They weren't exactly serving up many maternity options, but Page found some cool stuff at the mens and womens' boutique, Evolution, and I couldn't resist some purchases at Naples Soap Company — you could smell the amazing scents from outside the store. I can't wait to have a tub in the new house — I loaded up on their famous bath bombs in anticipation!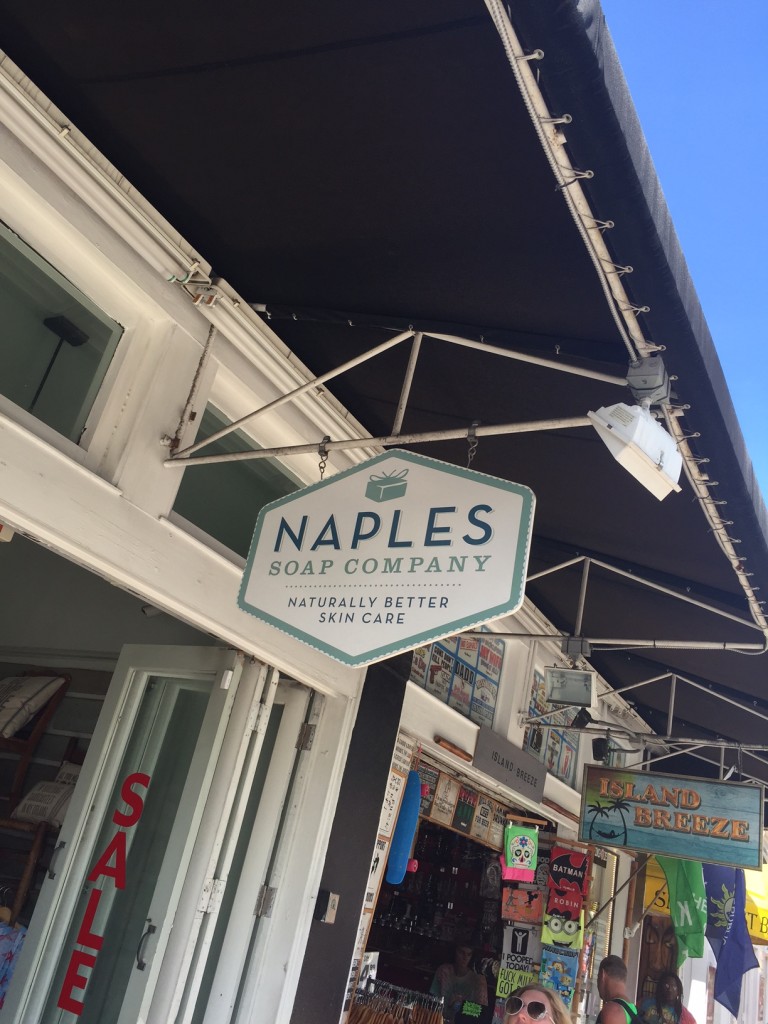 Our favorite dinner was actually at our hotel's Hot Tin Roof. We had a gorgeous sunset view on the deck, and we would have licked the plate the Lobster Mac 'n' Cheese arrived on, if appropriate.
You'll have to forgive all the food focus but keep in mind this preggo spent her first trimester not eating and still thinks she should be making up for it. 😉 We had an amazing breakfast at La Creperie — I'm a crepe FANATIC, but even if you aren't interested in that part of the menu, Page had an omelette that was to die for. I should mention at this point, we didn't bother to rent a car, as all these shops and restaurants are easily within a mile's walking distance. (Bonus…you can burn off a little of everything you indulge in!)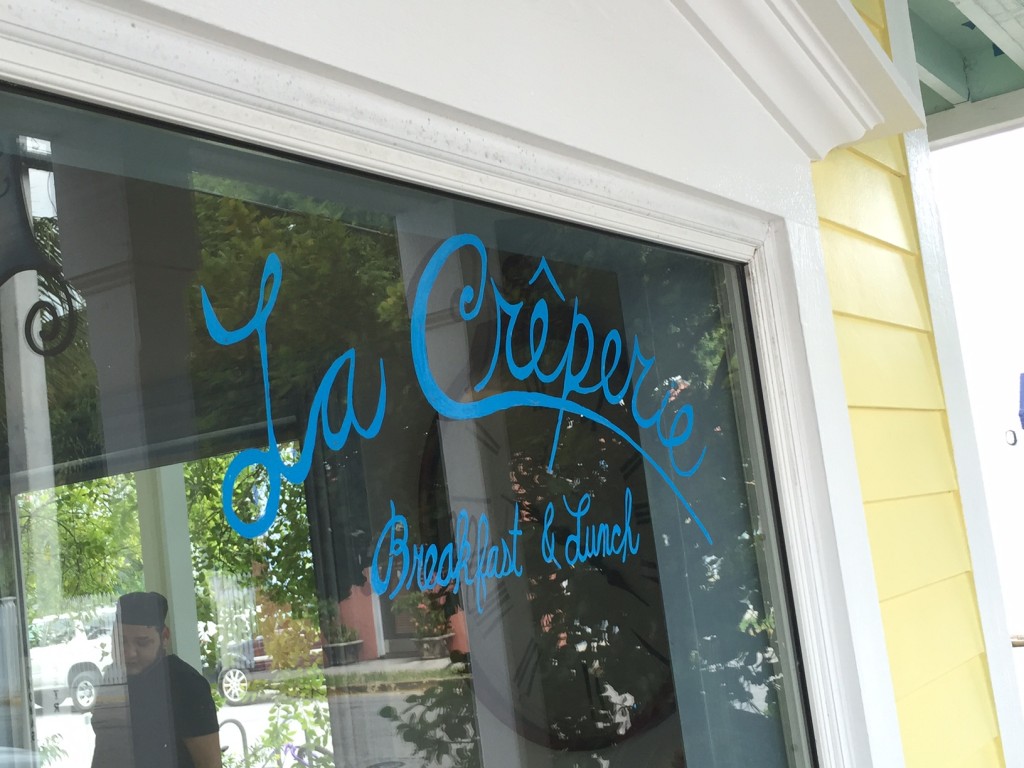 Other highlights of the trip were taking out a boat on the perfect blue water one morning…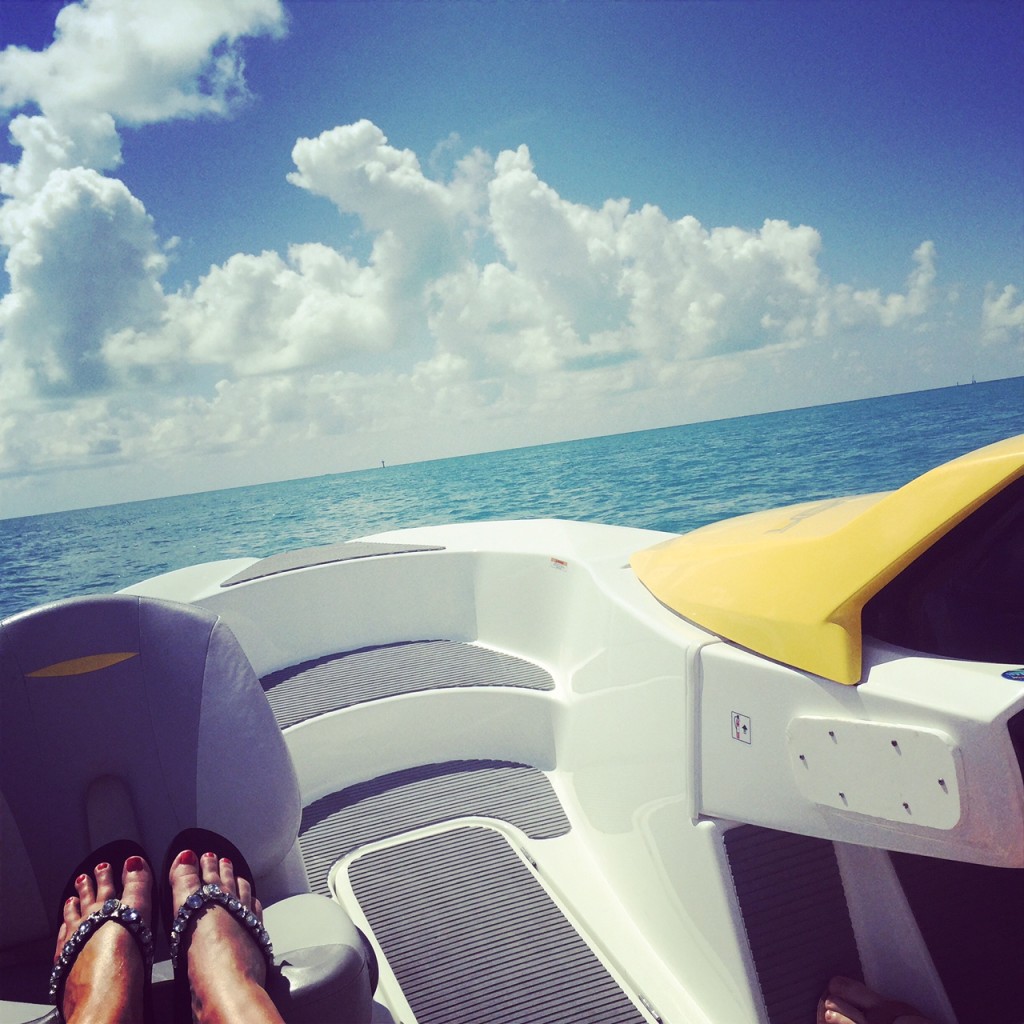 …and taking a ferry to a nearby island for dinner at the Westin's Latitudes restaurant for our final dinner, on our actual anniversary. The experience was fun and different — you don't make a reservation for a specific time, they tell you when to be at the dock and you ride out with other people with the same reservation slot. (How appropriate — we left from Slip 29!)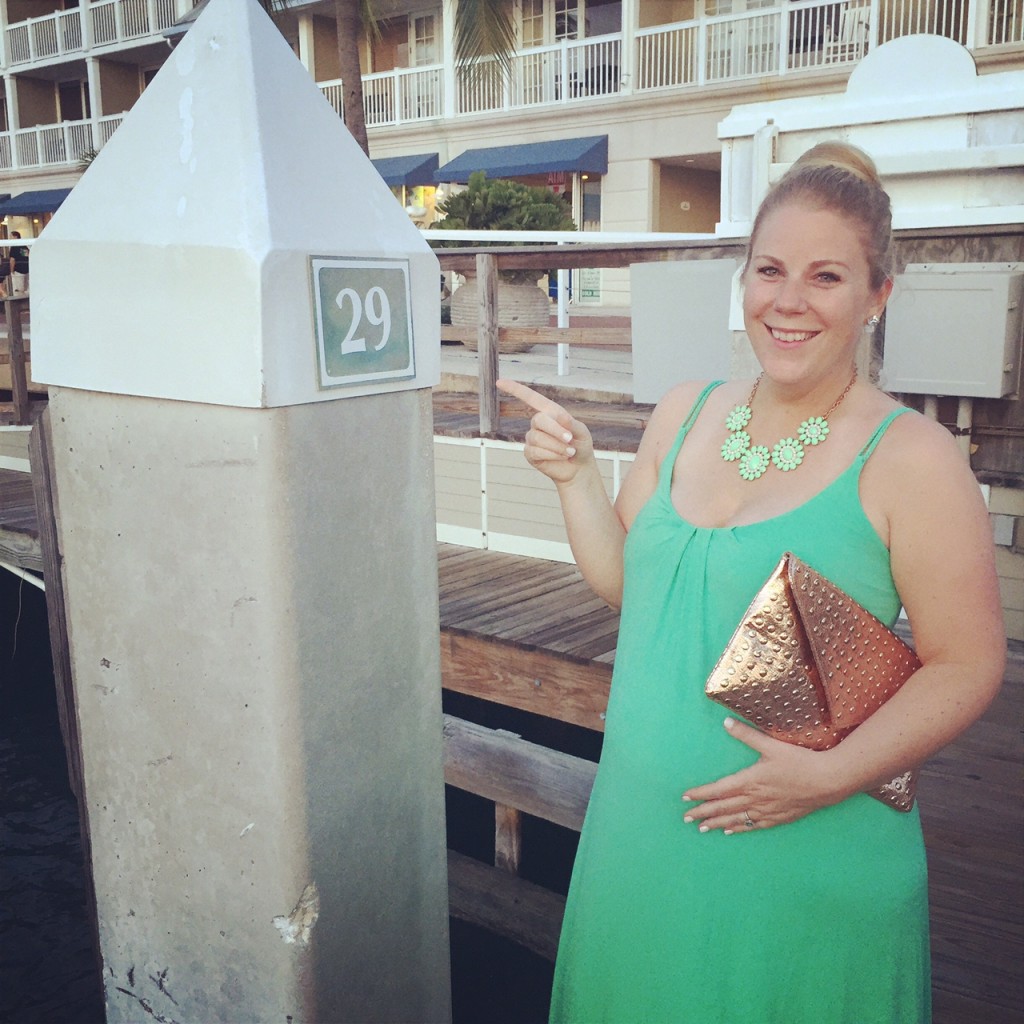 The restaurant was something out of a Pottery-Barn-goes-Island scene, and I fought the urge to ask every member of the wait staff about the paint colors they used. Definitely brought back some house inspiration from there as well!
Overall, we had a wonderfully relaxing time, and while I feel like we covered a good bit of it all, there were a couple things we didn't do that I'd be interested to, another time. We didn't visit the SouthernMost Point, as we heard the lines to get a photo are always very long, and we didn't hit up any of the numerous museums (there are a surprising number of them, for such a small town!).
Oh, and I'd come back not pregnant and able to indulge in the wine tastings and beach cocktails. 🙂