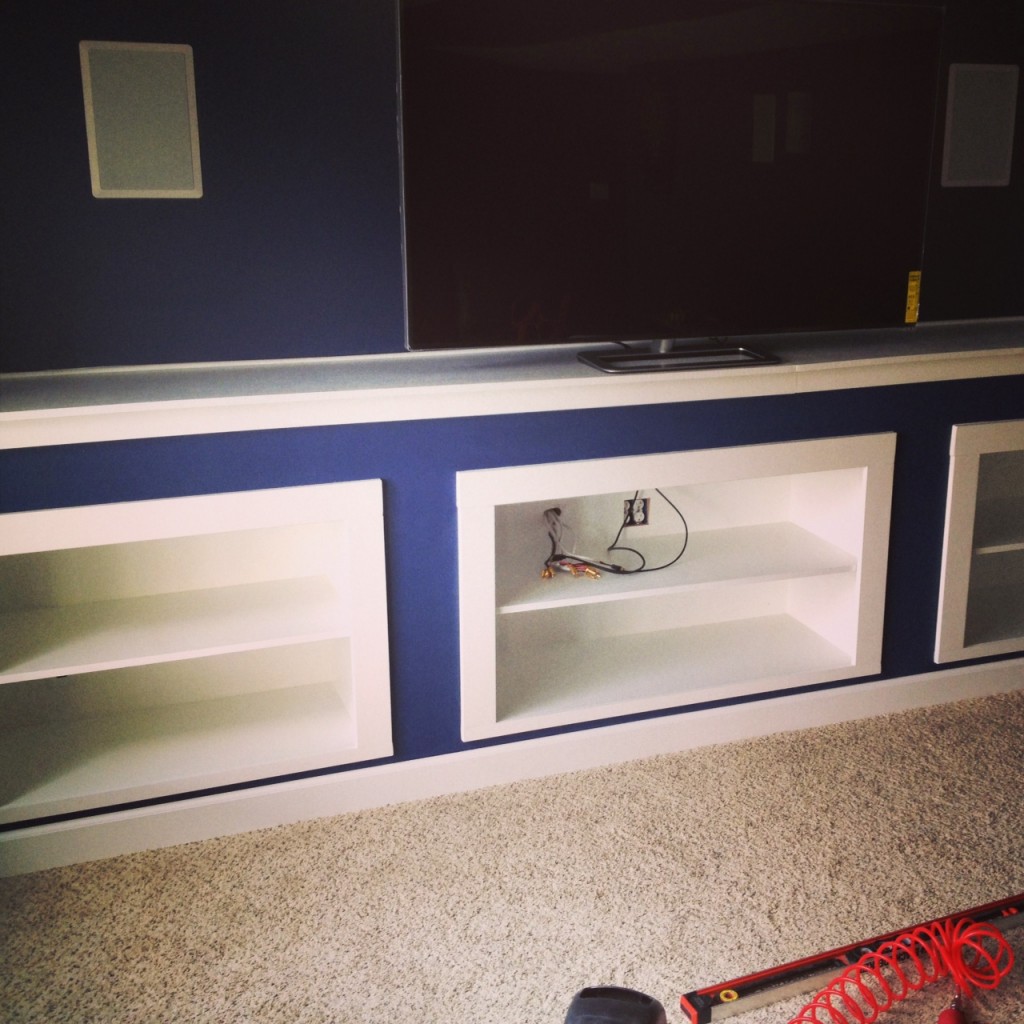 It has taken me longer than I planned to get some "real" pictures of our finished lower level. I had anticipated a break somewhere between sweeping up the last bits of sawdust and when Page would start cutting into the walls to install speakers and hook up the TV. And then I couldn't help myself and started hauling my loot of decor items in and playing around. And then we had a party to share the space with some friends. Things just keep moving and while we're loving the additional space to hang (many a darts tournament have already taken place!), I know I do owe some FINAL photos – they're coming soon, I promise!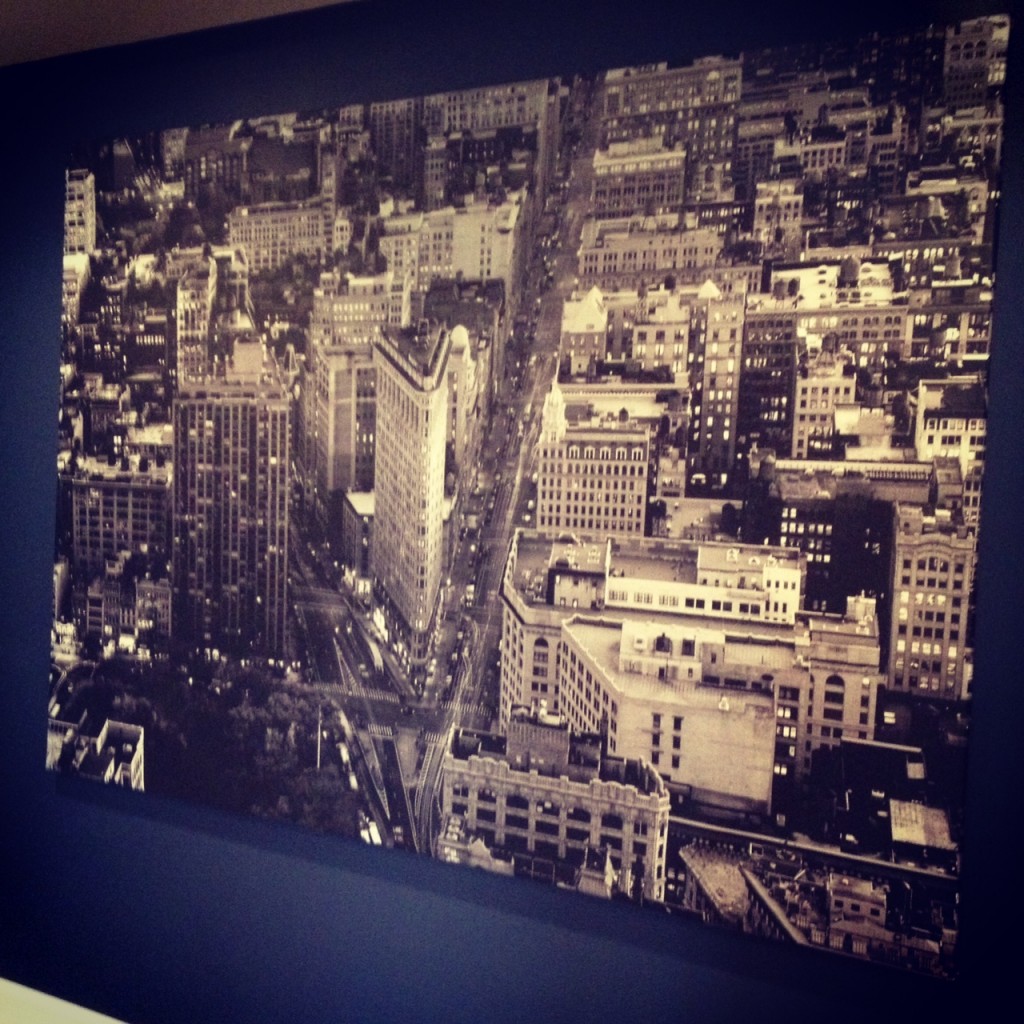 In the meantime, some sneak peeks have popped up on Instagram — here are a couple to tide you over. 😉
Until the photos are captured, I've had friends and readers alike ask the following two questions more times than I can count — so I thought I'd address them here!
Did we save much money doing this project ourselves?
The short answer is yes, although you can look at this a couple different ways. We had to buy tools specifically for this project that a contractor would have already owned. We also had a materials cost curve for extra supplies since everything we did, we were doing for the first time in our lives, and yes we have some mess-ups along the way. We returned extra stuff when we could, and I'd considering CraigsListing tools we think we'll never need again, but it was still a line item on the balance sheet. Yes, it was a lot of our own time, and we definitely figure that is worth something as well. But, when you put pencil to paper, and calculate what we were quoted to do a basic finish (standard full walls, carpet, trim, and canned lights – no "extras", built-ins, wet bar, decorative lighting, storage closets, custom bath vanity, hook up for hot tub, etc) – we spent ABOUT what the quote was for the "bare basics" – but also gained all of the extras mentioned above. Did we need to spend some money to save some money? Yes. But in the end, I feel like we got so much more than an "out of the box" option — and for a similar price.
Would we do it again?
This is a tougher one, and probably not mine to answer! Page was very excited to start this project and now that it's done, I see (well-deserved!) pride that he did so much of it himself, without anyone showing him how. Seriously, the dude amazes me. He's more of a perfectionist than I am when it comes to the little details, so I know there were times he was stressed about how to make something work, but he also is a problem-solver by nature.
Would we do THIS basement again on THIS budget at THIS time in our lives with THIS skill set? I think probably, yes. It's hard to remember the "before" stage though where we hadn't learned the things we did along the way — finishing this same basement again now would be so much easier, but of course any project like this in a new house would be different. We've learned the value of hiring a pro (hello, drywall and tile angels!) and where we are most comfortable DIYing to save some hard-earned cash. While there is something pretty cool about getting to sit back and know you built/painted/thought up something once it's finished, I would hire out more "parts" of this process the next go-round, but we'd probably take more of a general contractor role and only step in here-and-there to do tasks where we knew we could save the most bang for our buck.
It's easy to forget the middle parts when we were sore, sweaty, frustrated, and stressed out. 🙂 But now that it's done, I think the enjoyment factor is just that much higher knowing WE made this happen. Is this what they call a DIY high?? 😉