December was my month to host book club. It's my very favorite month to host because A) you're guaranteed a good turn-out (no one ever misses the annual white elephant exchange) and B) the holiday decor and theme is so much fun to play with. Major photo-taking fail on my part (I only grabbed a couple) but hopefully the links below help you get the full picture.
I'm always on the hunt for new party food ideas that can work ANY time of year (and have been tried and loved by someone firsthand), but I included a couple the other night that were a bit more specific to the season. Here's a rundown of the couple iPhone pics I managed to snap, and links to where I found the recipes – I would make all of these things again!
Cranberry Brie Bites – I loved how festive these looked! The red and green and the snow-like sugared cranberries made these so pretty to set out! Recipe can be found here. I love her entertaining/food mantra of, "we eat with our eyes first!". Wise words!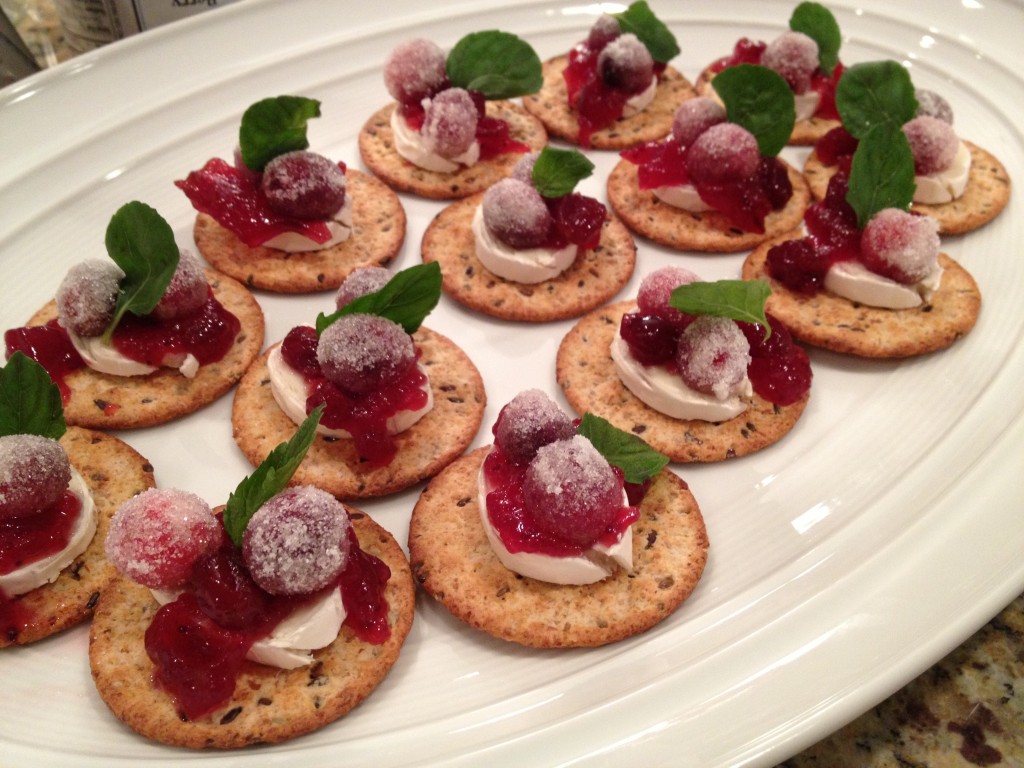 Crock Pot Hot Chocolate – This might have been the best hot chocolate I've ever had. And for good reason – condensed milk, 1% milk, and heavy cream…um yeah, this was thick and rich and amazing! Plus, I love anything that my Crock Pot can manage for me. I added some marshmallows on candy canes as stir sticks, and Bailey's minis for those who wanted an extra stir-in. The recipe can be found here.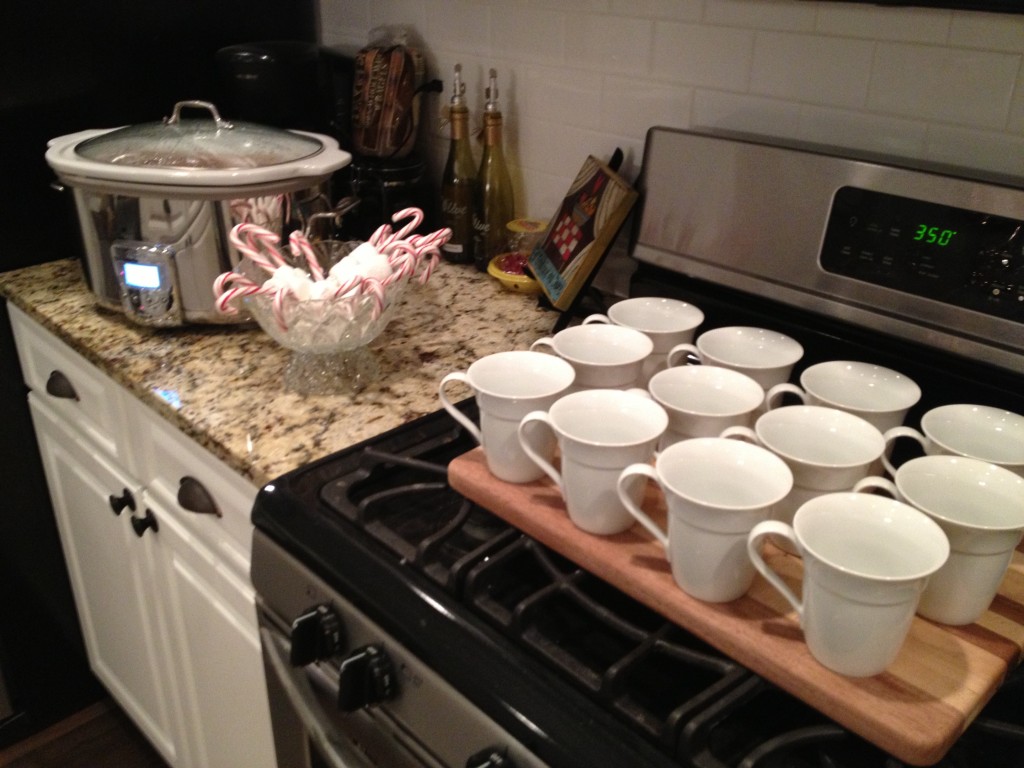 Spinach and Cheese Croissants – I didn't have time to get a pic of these, but there are some great ones if you follow the link to the original recipe here. These were a super-easy thing to prep ahead of time, and who doesn't love a warm, flaky crescent roll?
Tortellini Skewers – I don't have a link or a photo for these, because they're so simple. I pre-cooked some cheese tortellini (the red and green kind to be festive!) and skewered them onto sticks with black and green olives, slices of pepperoni, and grape tomatoes. Another colorful red and green option for a holiday app!
Cranberry Water – Yet another photo fail, because this SIMPLE idea is so pretty! I used a clear beverage dispenser and filled it with water, added a splash of cranberry juice to tint it light pink, and floated a bag of cranberries on top. Instantly fancy and festive, but still refreshing and oh-so-simple.
Hope everyone is enjoying their last few days before the holiday…bon apetit!