DIY is in full swing as we plan for the new house! Inspired by the too-many-to-count IKEA hacks out there in the blogosphere, we found a few we wanted to try so we could get our custom look, and for a lot less than going top drawer (pun intended!).
Since selling our original bedroom furniture, we have quite literally been living out of laundry baskets as we shopped around for some larger nightstands that could double as a little clothing storage, with lots of drawer space. We found a couple we liked, but didn't love, and for the prices we were finding, we just couldn't pull the trigger.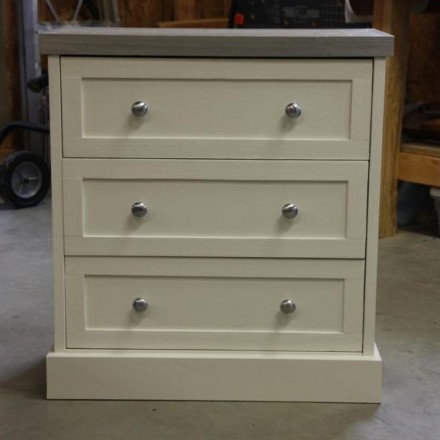 Enter the solid pine, unfinished RAST dresser from Ikea. There are a million hacks of this bad boy, but our favorite is the one pictured above. We love the addition of metal hardware, contrasting top surface color, and the bulked-up trim around the bottom to make it more substantial. We're changing a few details, but after picking up two of these this week, we're excited to beef them up and trick them out for our master bedroom.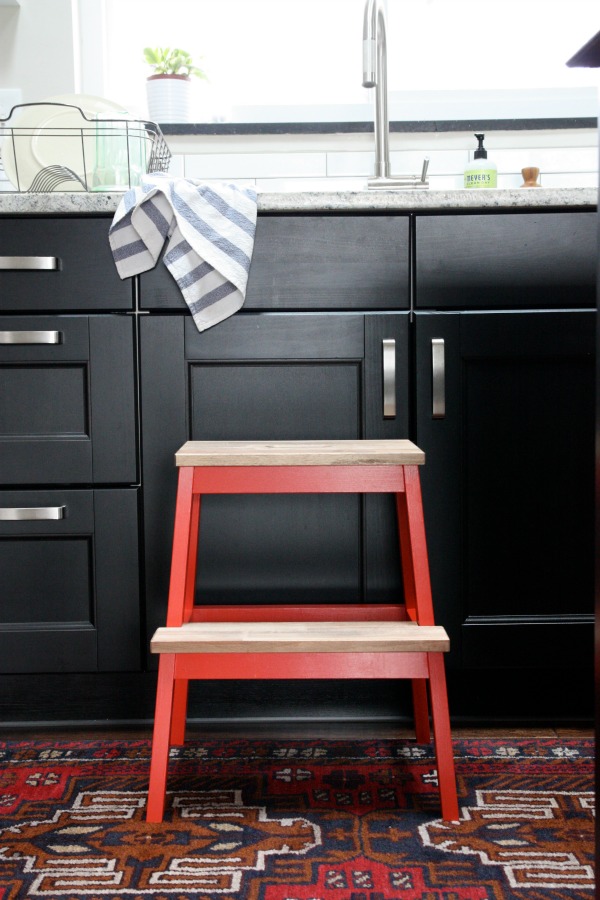 Page didn't even know this next project was on my to-do list, so when he pointed out this stool in the store, I was extra excited that he, too, was a fan. The Bekvam step stool is a steal at $15, and I'm already torn between color options to give this piece some personality for use in our kitchen and pantry to reach high-up items (and eventually, help our little guy assist with cooking and baking – aww!).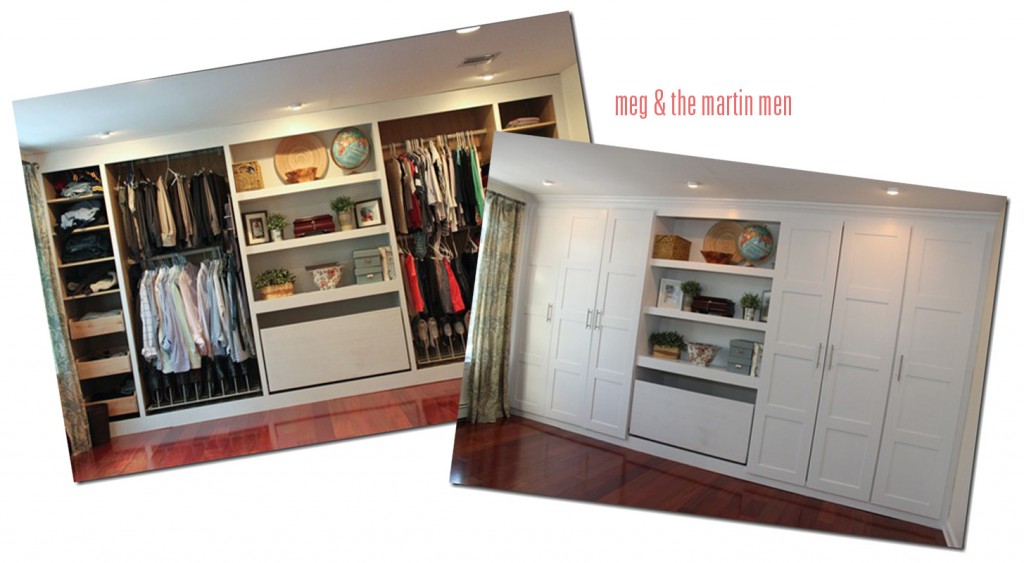 If we had stayed in our first home longer than we did, this project would have likely happened sooner than later in our master bedroom. As it turns out, it's still happening… in our new digs!
We are SO ready to make a little more organizational sense for the way we like to store our clothing (a.k.a. lots of storage for folded items, at eye level versus digging through floor-level black holes of t-shirts) and this meant opting out of traditional dressers for built-in wardrobes next go-round. We were inspired by this post and a handful of others, who have taken some basic Ikea Pax wardrobe units and tricked them out with real wood doors, trim, and built them into bedroom walls, for extra structural soundness.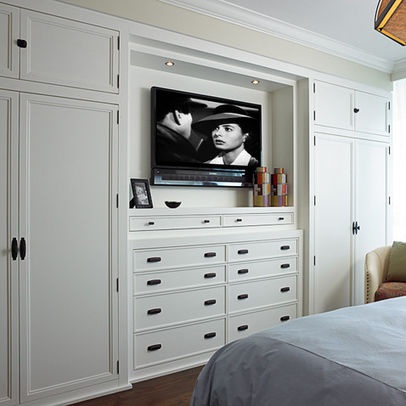 We love that we can get our storage needs met, as well as have a place to set our bedroom TV, like this one from Houzz, and leave a lot of wide open space rather than fill it with lots of furniture.
The beauty of building a home is that you can move into something move-in ready…assuming you want to pay for it all. 🙂 A master wardrobe wall was one of the items we had on our "wish list" for the builder, but we just couldn't get okay with the price. Not that it was totally unreasonable, but we felt it was a manageable-sized project and one we'd rather take on personally to save ourselves a few grand in the long-run (or put toward something else we COULDN'T do ourselves elsewhere in the house).
So after a marathon session in the wardrobe corner of IKEA, we came home with any and all of the components that would fit in our car, and an online order in hand, for the rest of it. With the basic assembly of two 39″ wide wardrobes (his and hers) in place, Page will build a center section to house the TV and some open decorative shelving, and trim it all out to match the trim in the room. I'm SO excited to see the finished product, and to finally have a place (OTHER than a laundry basket or two!) to house everything from yoga pants to evening bags, and everything in between. You guys. I'll have a divided drawer JUST for belts. It doesn't get any better.
Bring on the DIY!