First of all, a HUGE "thank you!" to all of the visitors who have stopped by Life In Yellow to pick up the meal planner checklist. Be sure to pick up the latest free printable babysitter notes as well!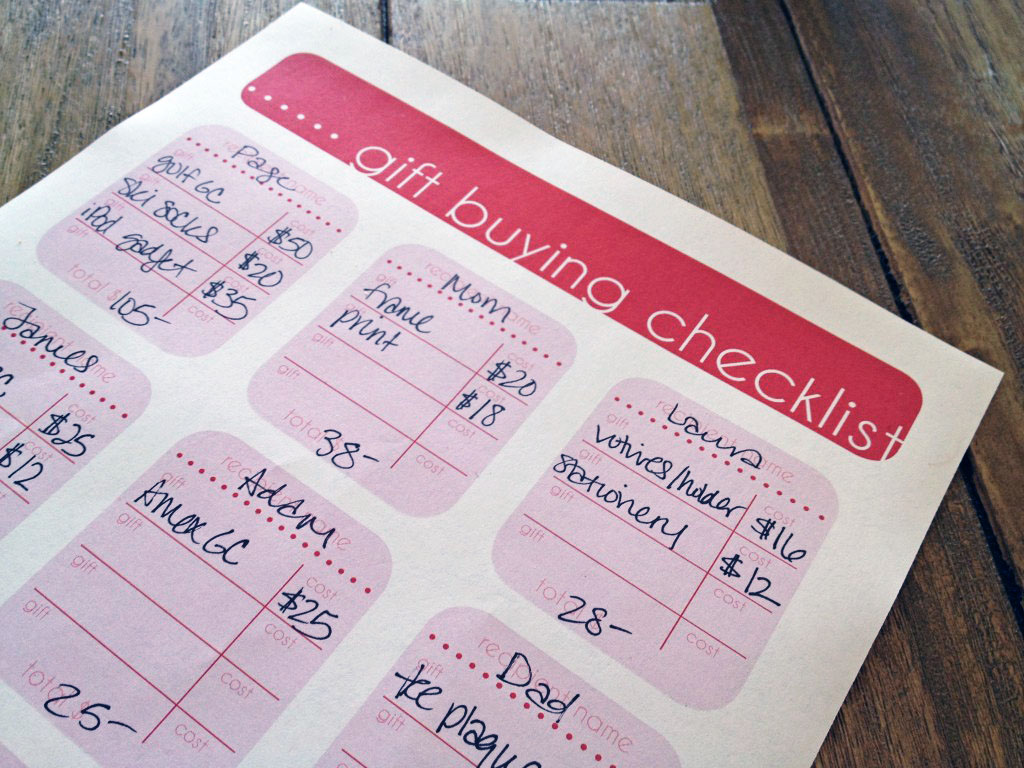 You all inspired me to share more of the organizational tools I find myself using in some less-than-cute form and finally take the time the time to actually design a more eye-pleasing version for you all (and heck, myself!).
Consider it Christmas in July…I give you the Gift Buying Checklist. I use this list method to keep track of what I've bought, for whom, and approximately how much I've spent.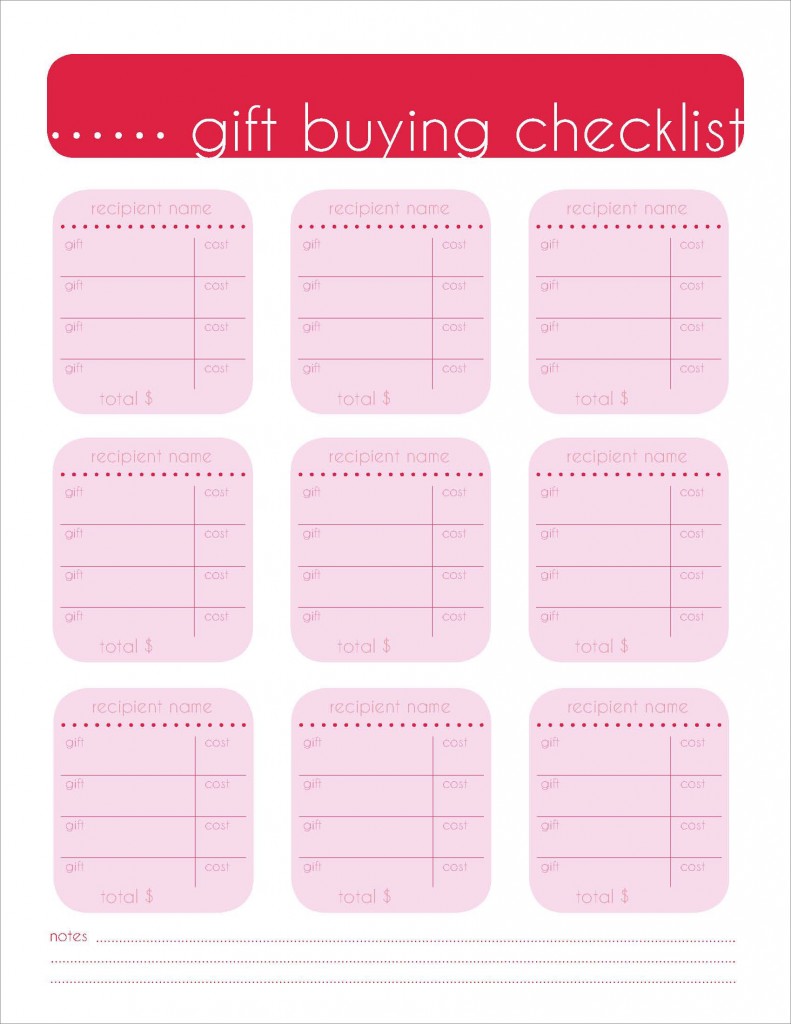 I realize it's nowhere near holiday time, but if you're like me, you think of ideas year-round or pick up on mentions of items and jot them down for future reference. I also like to spread out the spending whenever I can, so by fall, I'm in full gift-shopping and stashing mode in preparation for the holidays. Fill it in as you shop, or use it as a planning tool ahead of time to divide out your gift-giving budget, then cross out the items as you purchase them. Use the notes section at the bottom to remind yourself of coupons, tracking numbers for online purchases, and anything else you need to note.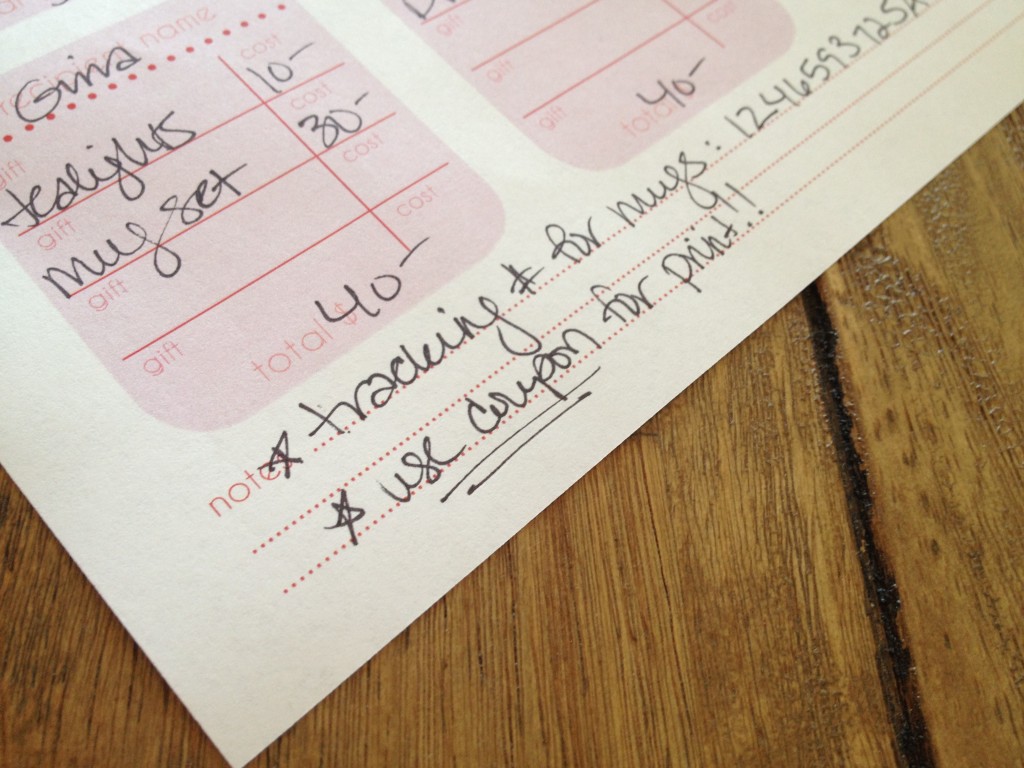 But who says you need to use this just for holiday shopping? Use it to shop year-round for kids' birthday gifts, or those things you like to have on hand when the day sneaks up on you (mother-in-law's birthday, best friend's anniversary). I keep a list year-round and use the "total" section to give me an idea of how much I spent the previous year on gift giving (and yikes…it's always more than I thought…what can I say, a girl has to shop!).
Hopefully this list, like the meal planner, helps someone in addition to me – I'm a lover of lists and having a game plan. Happy shopping!
To Download: Depending on your browser, you can:
Gift Buying Checklist
A) click this link to open and print the PDF,
B)If the words above don't show as a link for you, try hovering over them with your mouse and right-click and use the "save as" option to save it to your desktop and open it that way.