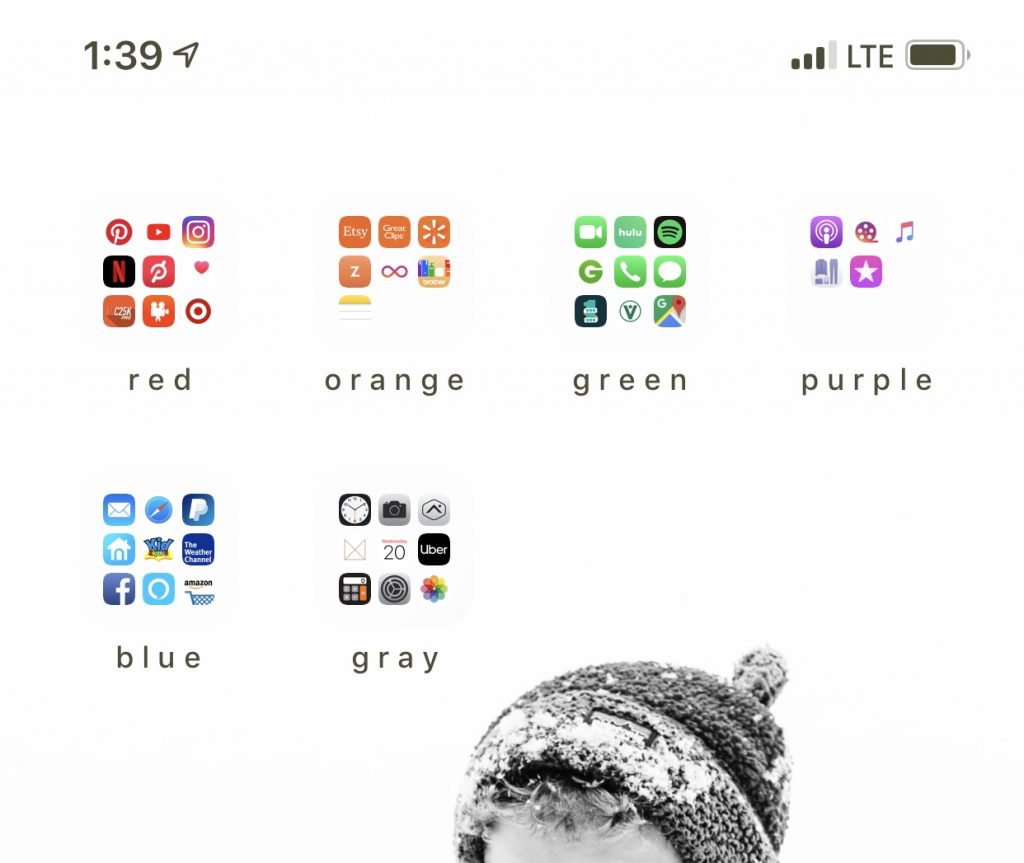 Chalk it up to the the new year, Netflix, or the mass hysteria that is Marie, but the Kondo bug bit me, like so many others. I've been purging and organizing (something I've always loved to do anyway!) and coupled with the hot topic of minimalism at every turn, I've been assessing what's important — not just the stuff, but the way we spend our time, our money, our energy. As a result, the minimalism mentality has spilled over into my tech life — I've unsubscribed from dozens of email lists, deleted 1/3 of the apps on my phone (side bar — I highly recommend the above-pictured color coding of your apps, if you're visual like me!), and in a rather unplanned but awesomely needed move, I removed myself from most of social media.
Just weeks ago, I was managing multiple Facebook and Instagram accounts for the blog, my photography business, and my own personal accounts. I found that I was constantly picking up my phone and when I did it was often in a feeling of "what do I need to address now". Not bringing me joy. Right? So for the time being, this break has been a breath of fresh air. I've changed my perspective on things being perfect or lovely enough to snap a photo and share on Instagram, and in general, I spend less time around my phone or mindlessly scrolling content. I vacillated on whether or not to "announce" the break, but that felt a little egotistical — like I assumed someone might miss me. As it turned out, I probably should have said something, judging by the emails that found their way to my inbox from perfect strangers wanting to simply know if all was well. (Thank you, by the way — you can't tell me the world isn't good – people you've never met, just checking up on you?!)  So here is my delayed explanation and assurance that YES, all is well.
There are moments I want to snap a pic or post a thought to the world, but for now, I'm fighting those occasional urges, and enjoying some time essentially cocooning a little, and prioritizing. It's a complex and somehow very simple time right now — there are lots of happy things going on in our world and I do want to share them sometime. There is also a lot of emotion right now, tied up in the ending of a decade-long career with an employer and my team and we disband in April and all go our separate ways — coupled with figuring out what I want my "way" to be. The radio silence on the blog and social media wasn't really planned, and it's not forever…but in this season of a new year, a new career landscape, and frankly, a little finding of myself  — it's so needed and I'm thankful to anyone still reading along and waiting patiently.
Wishing you all *joy* 😉