We came by on Friday night and were floored (pun a little intended…) to see that we had a first story built…then when we came back out today to take a photo (Sunday) we realized they are definitely working weekends – we have flooring for the second story that definitely was not there the night before last. It's pretty surreal to watch this all come together!
While we were walking around taking our latest batch of photos, we met a couple of our neighbors and learned that the house next door to us has sold. For the most part, everyone on our street is in their late twenties to thirties and there are lots of little kids (trick or treaters!!!). The neighbor we met today was saying she's very anxious to get everyone together for a block party and meet each other – we are all over that and so excited to be in a neighborhood that will be social and friendly. Right now, our current neighbors mostly keep to themselves and we only know a couple of them…it's strange not knowing the people who live just across the street and I'm looking forward to the change. We'll definitely be paying attention to what's in the water – there are currently three mamas-to-be on our new street – ha!
But back to the house…
Everyone keeps telling us it will feel smaller during framing and more "true to size" once there are actual walls – it is definitely hard to get perspective on how each room will feel until we're a little further along…but it's starting to look like a house and we can no longer say we're going out to "the lot" for a weekly photo.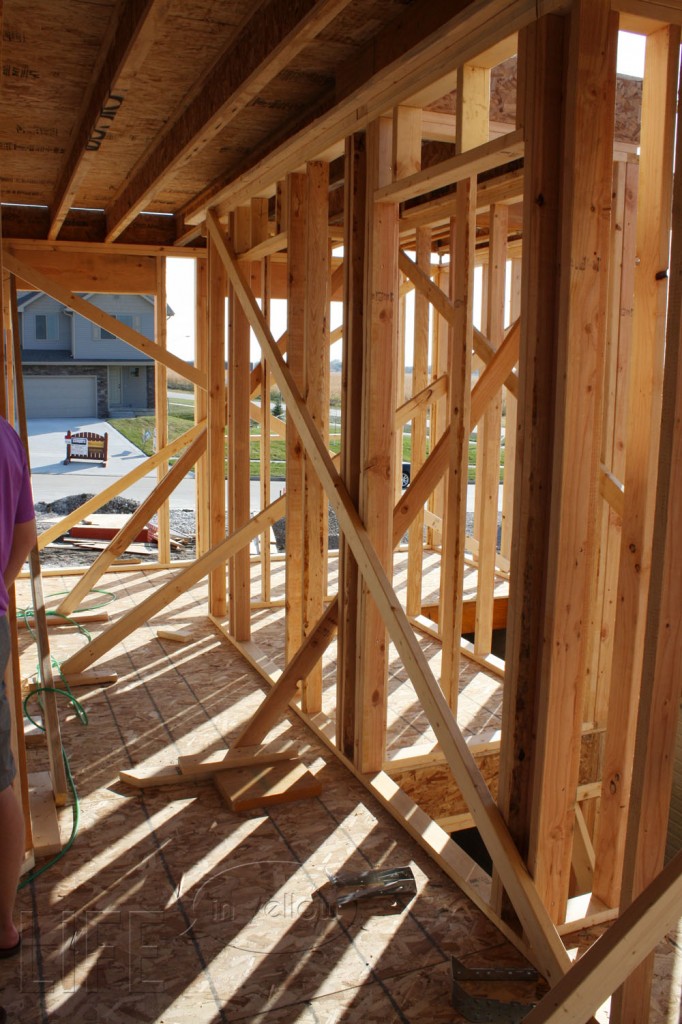 Here is a glance down the hallway at our front door (towards the left) and what will be a half bath toward the right.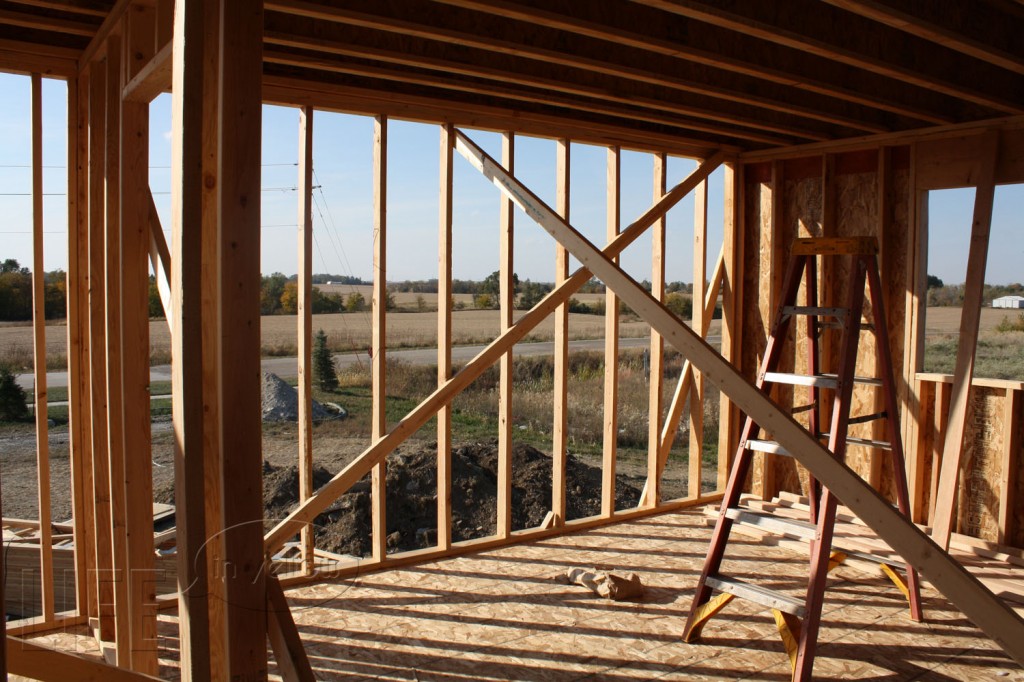 Turning around from the same point – view of the kitchen, and far to the left, the pantry.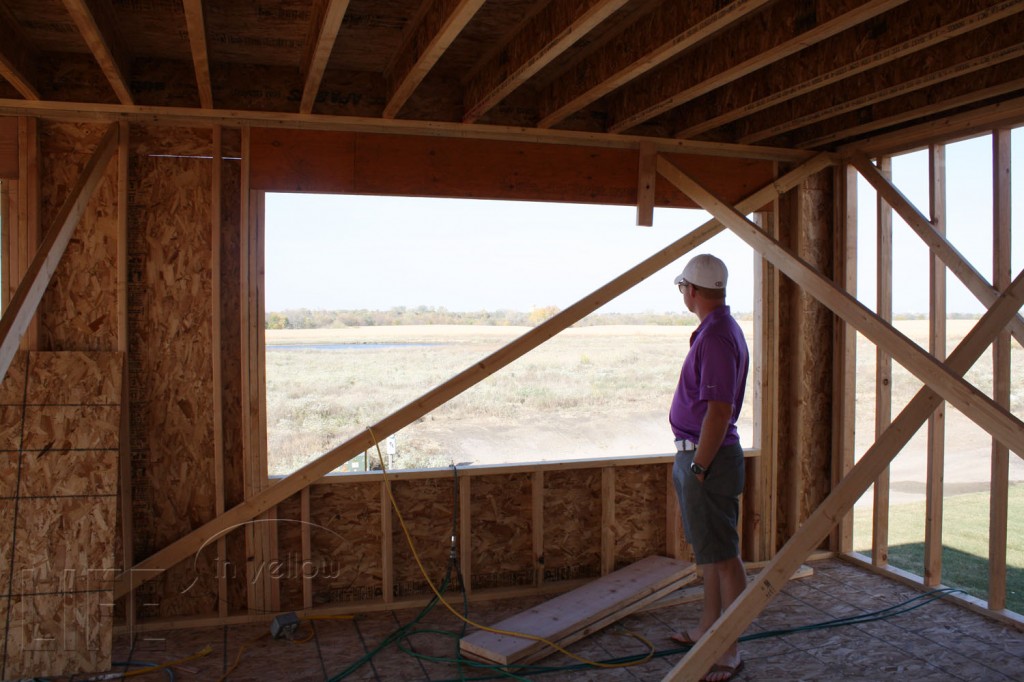 Page standing in our living room checking out the view.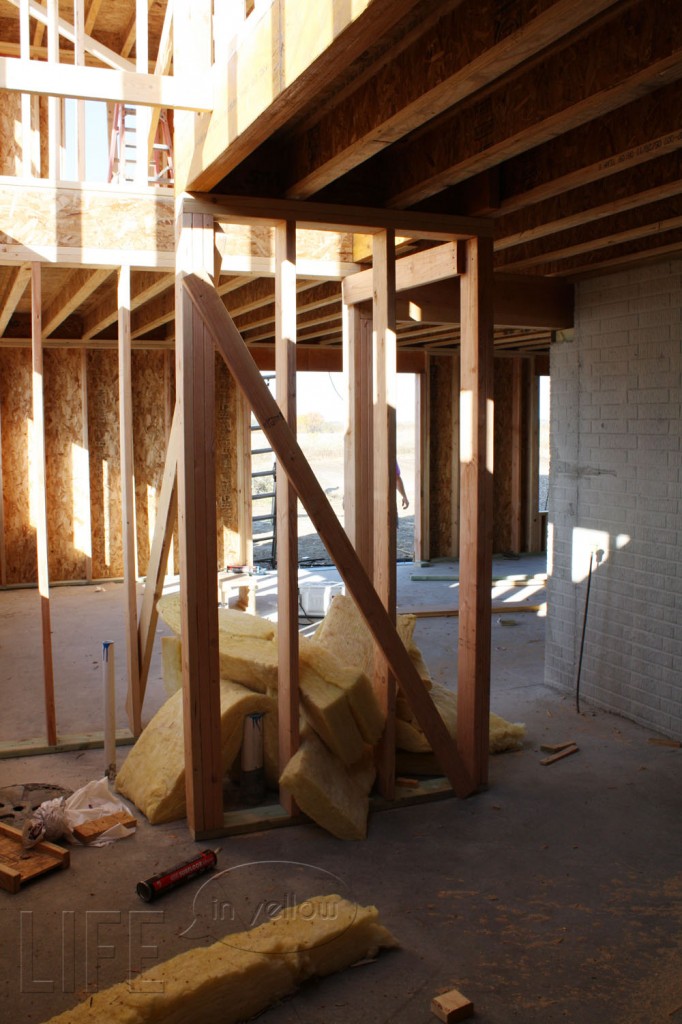 There will be a door in that front hallway that leads down to the basement. We're keeping it unfinished for now, but plan to finish it in the next year. This is where the stairs will come down and we're hoping to put a small wet bar here. The hall will lead back to the larger part of the basement that we will probably turn into a media room.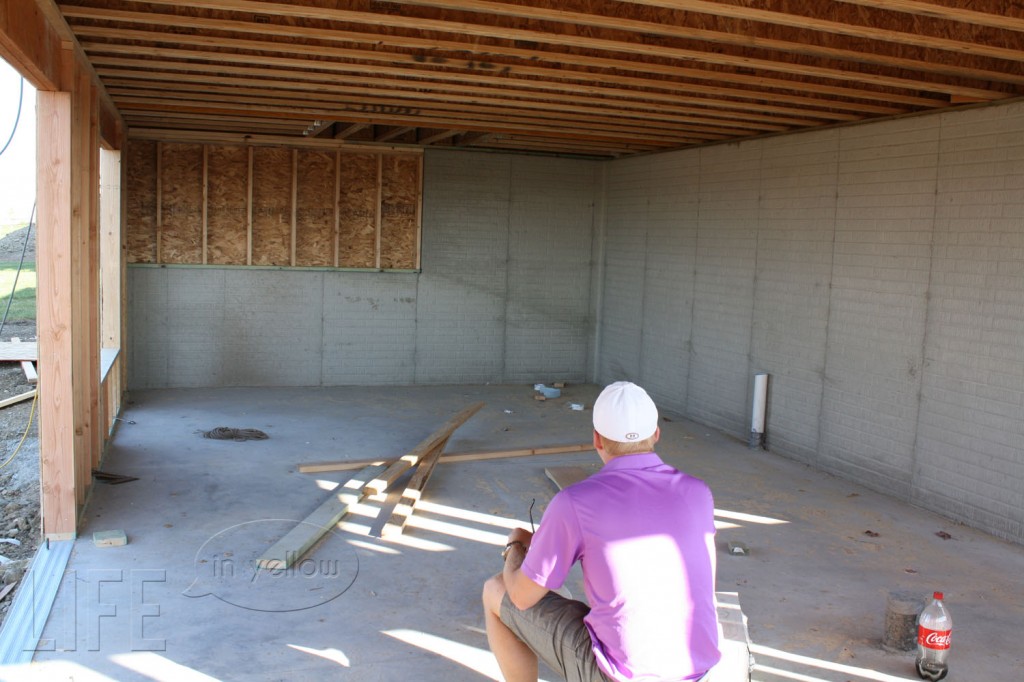 Page sitting on the construction guys' bench showing us where we can all someday watch the Hawks cruise to victory. 🙂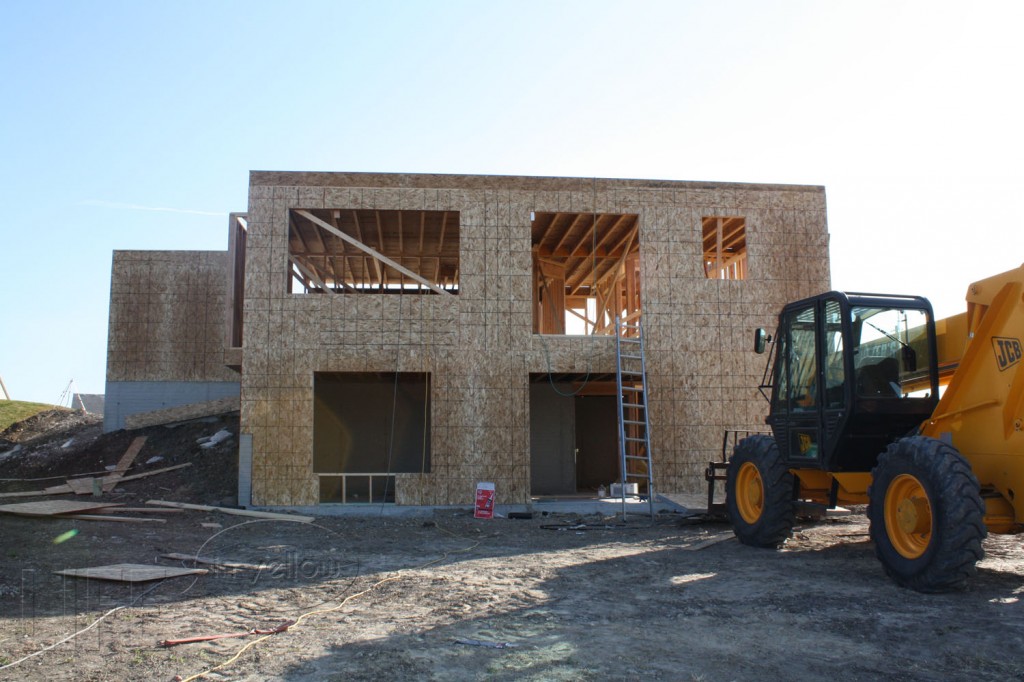 Still can't believe how fast and long they're working – and how quickly this is coming together! I'm out of town this week for work so I won't get my typical mid-week drive-by that we've been doing every week thus far. Looking forward to seeing the changes next weekend!