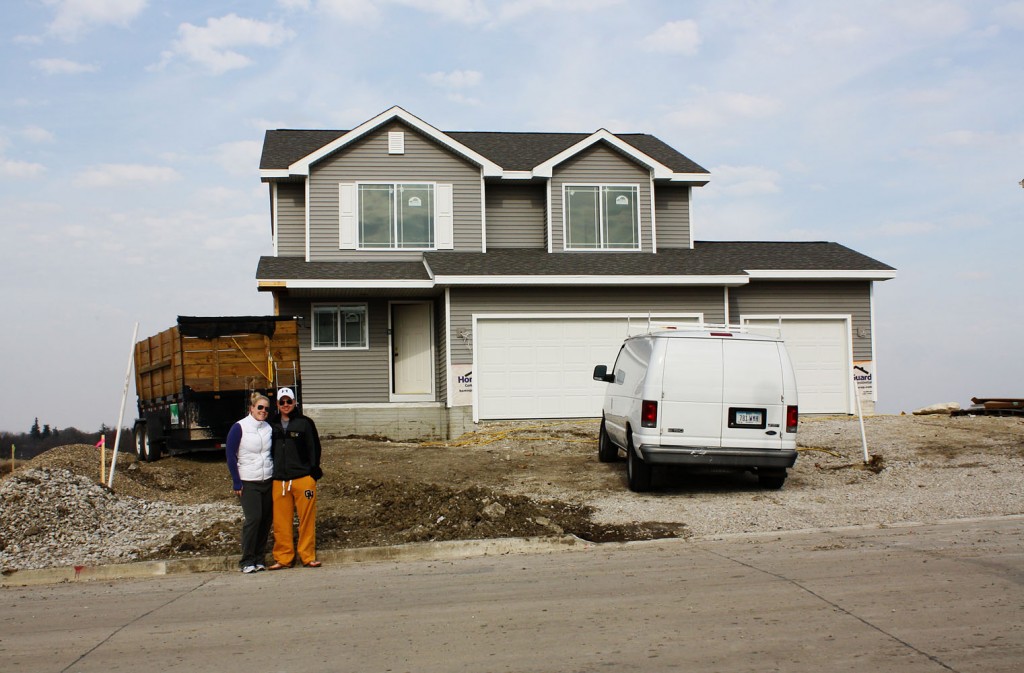 Eight weeks are behind us, and it's truly starting to feel like a home, not just a structure, although it has yet to sink in that it's "ours" and not just some project we're a part of. 🙂 There isn't much difference from the front this week (we're anxiously waiting for them to add the stone!) but there are plenty of changes around back and inside.
This week was a bit brutal for us both in terms of work load, schedules, and massive to-do lists. And on top of it all we had our final lending meeting on Friday to prepare for. So glad it's all behind us and coming out to see the latest progress was a great reward for getting through the week! It's crazy to think next time we go to visit "the money" (lender office) it will be on our close date, which we have officially confirmed will come in on time — December 1st!!!
Page managed to get out to the house on Tuesday night and snap a few mid-week pictures which are fun to compare to these from today – just a few days later. So much happens in the span of a week!
The first happening was the addition of our deck – hooray!
(on Tuesday…)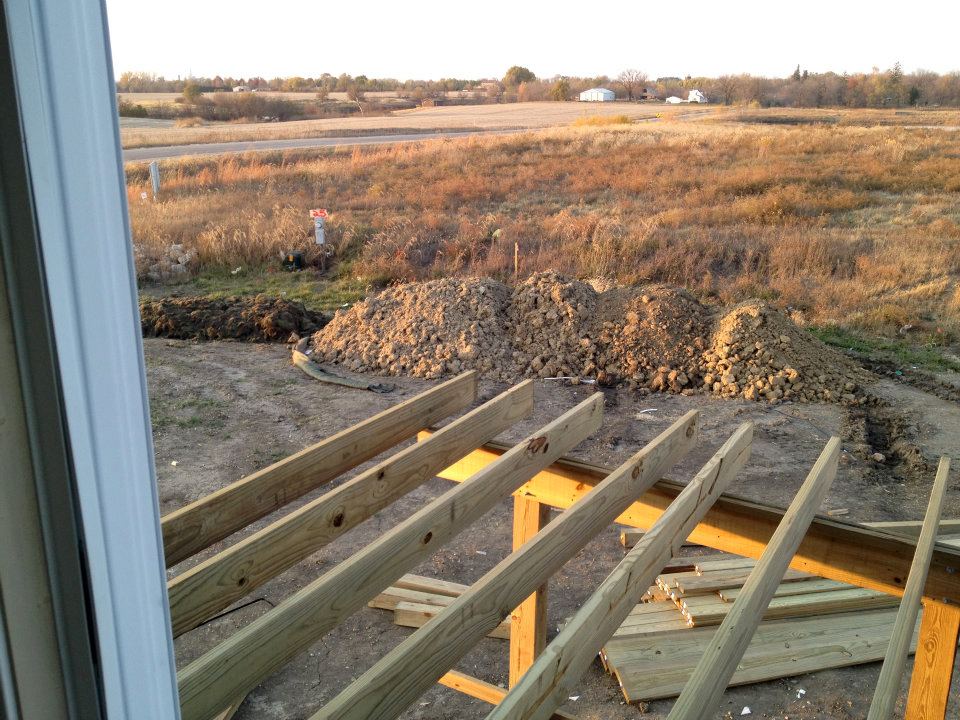 (and today…although we couldn't get the same shot because the doors are masked shut for painting)
Trim work was finished up including our fireplace mantel….the big TV cut-out looks less ridiculous and more in proportion now! (on Tuesday…)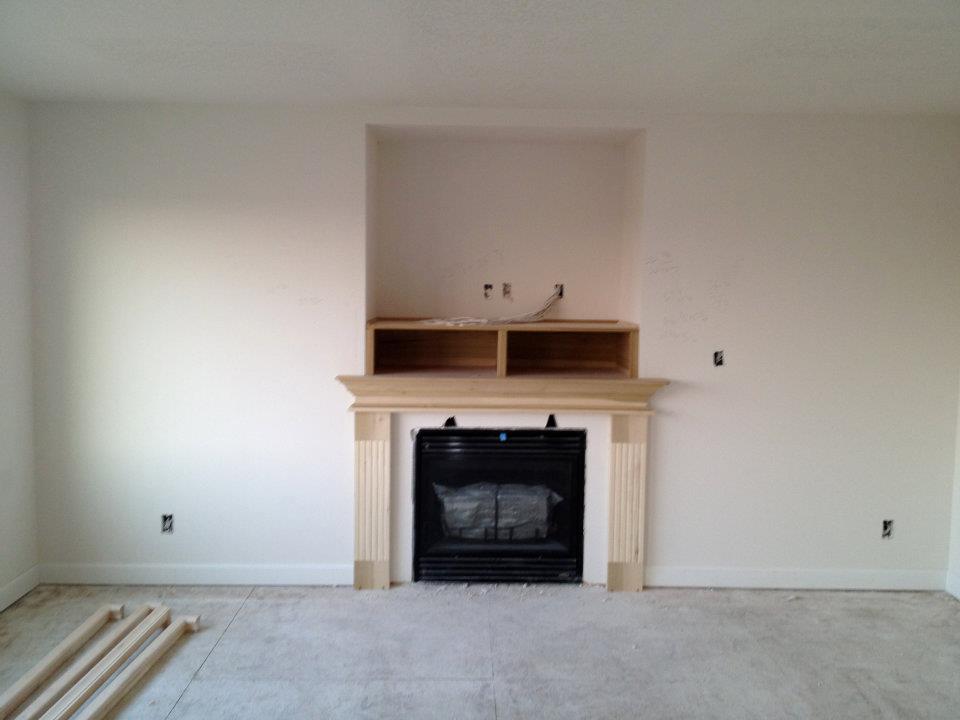 (and today…)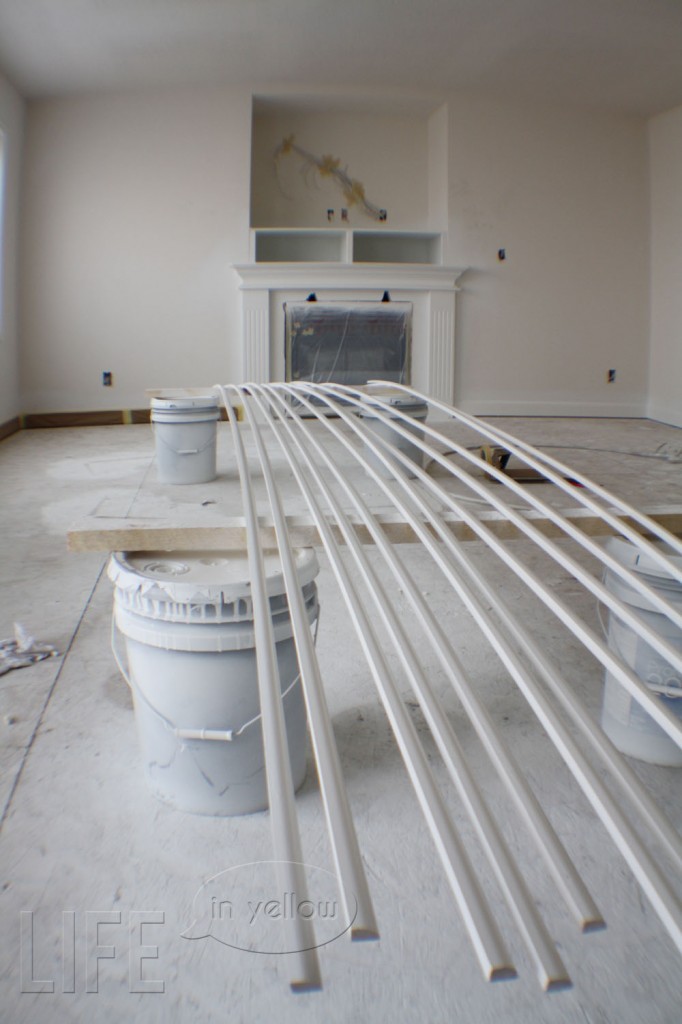 We have our entryway bench (on Tuesday…)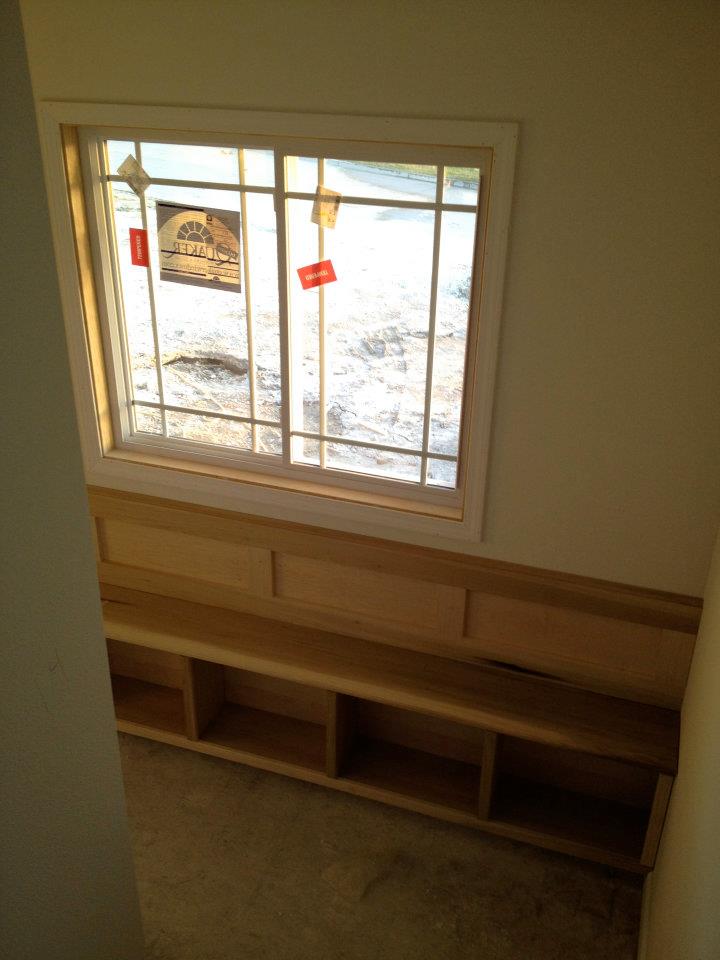 (and today…)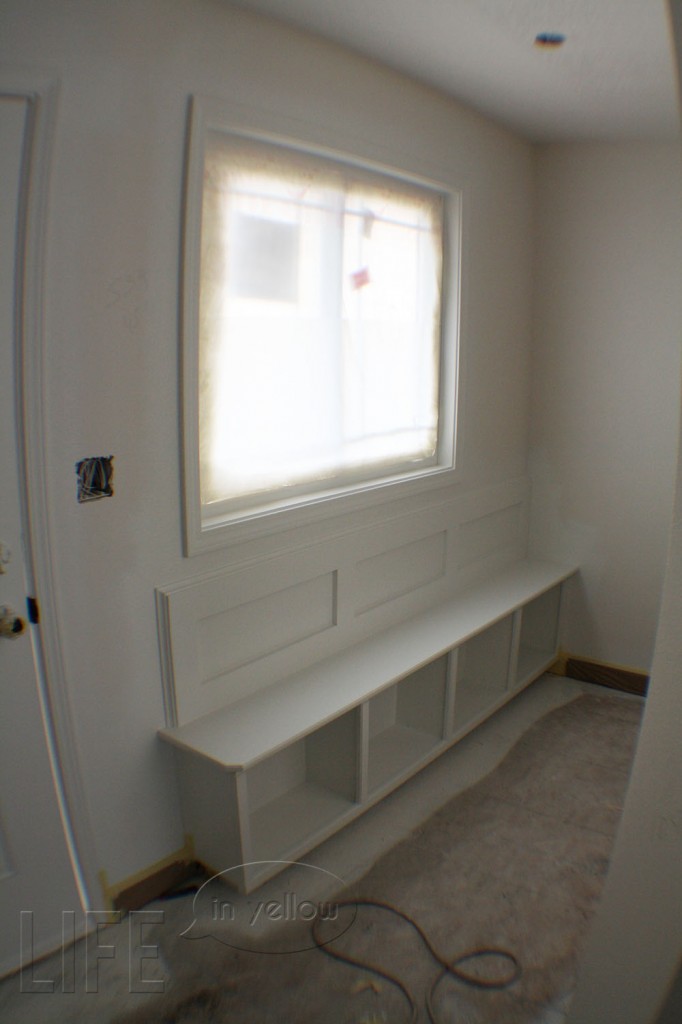 And there are finally some stairs from the garage into the kitchen which I have plans for, mentioned here….I've been informed by the guy who has for the most part let me decorate as I please that the garage is a "man area" and that overly cursive lettering and/or girly colors will not be tolerated on my steps project. Duly noted, honey. Duly noted.
The walls are primed and we're told they'll be painted by Monday/Tuesday. We're also expecting to see the hardwood and tile go in this week (fingers crossed!)
I made a point to get some "before" pics of the upstairs rooms with my fisheye lens before paint and eventually carpet go in – it's easier to get a feel for the room layouts with this lens, although I'm still clearly learning how to get it to focus correctly. 🙂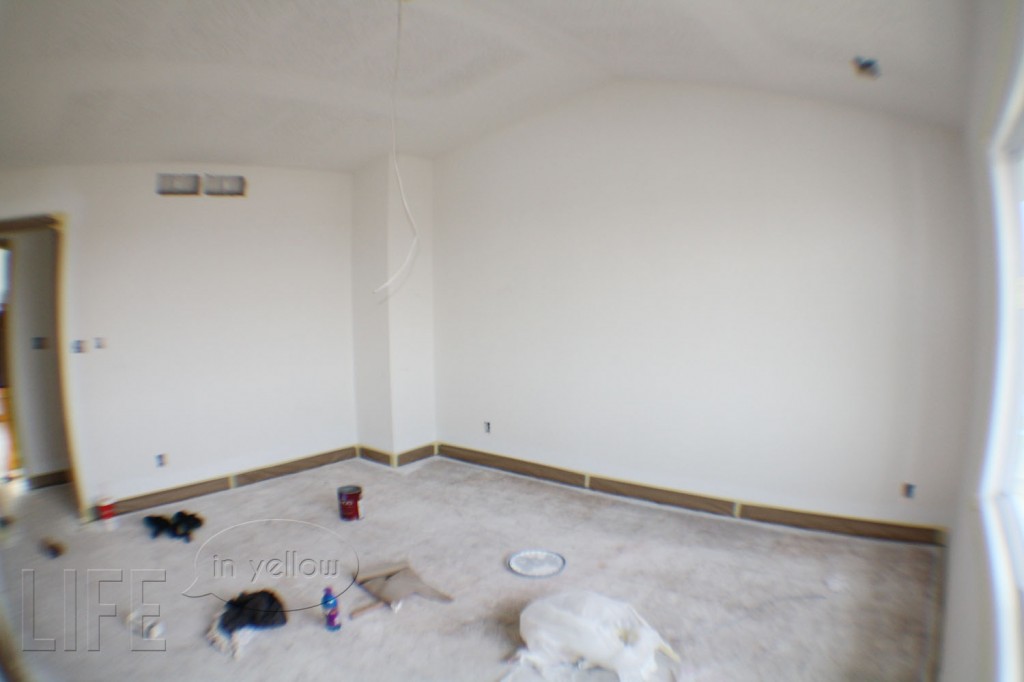 (master)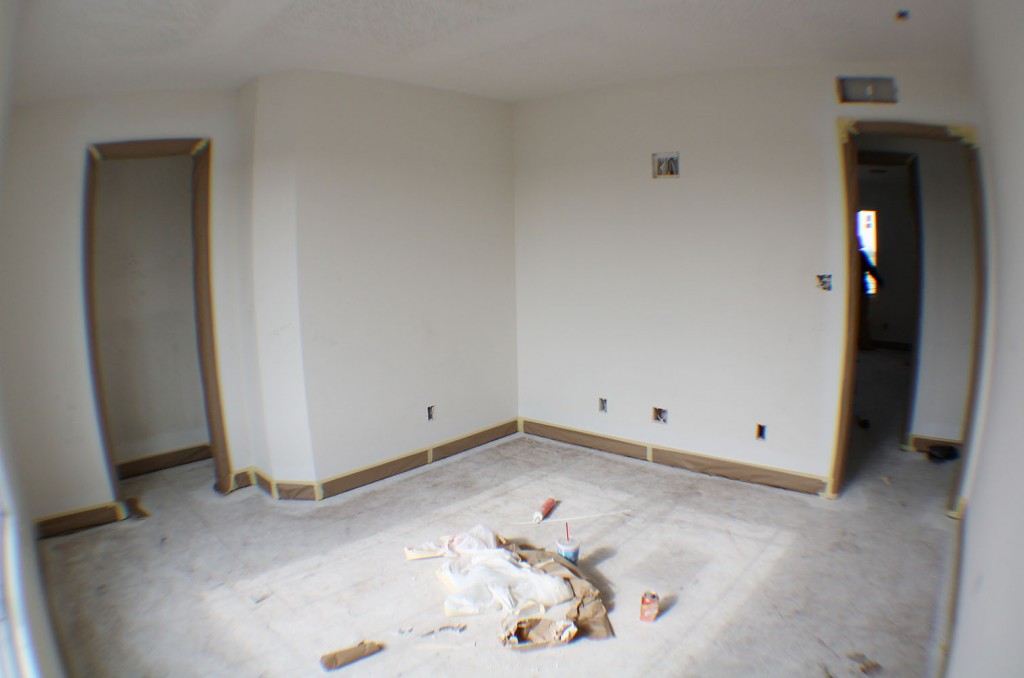 (Pager's office)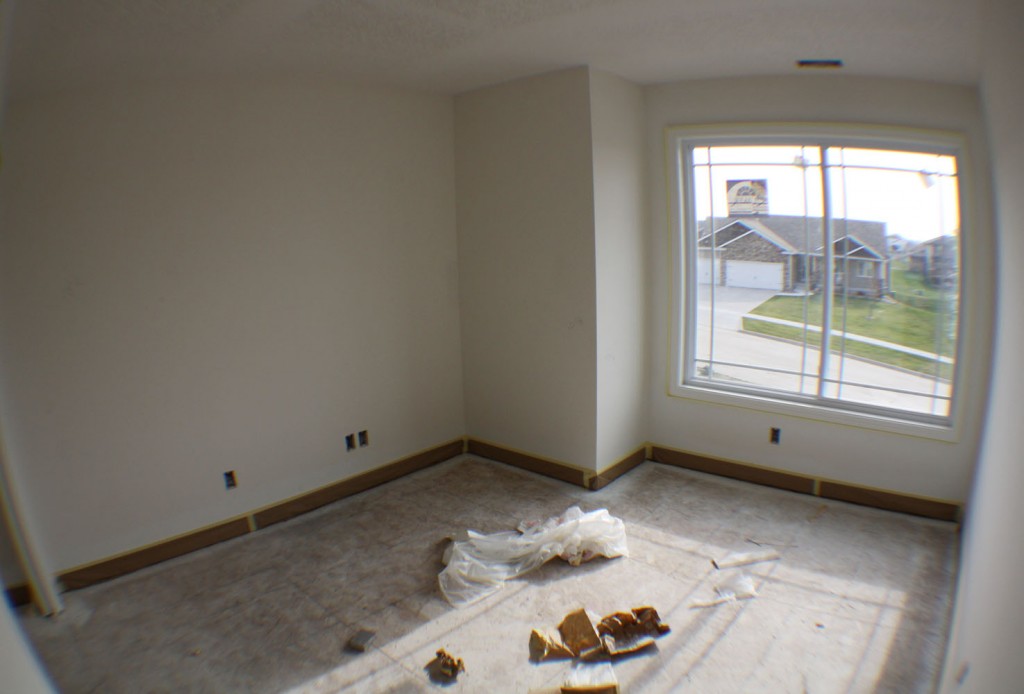 (my office)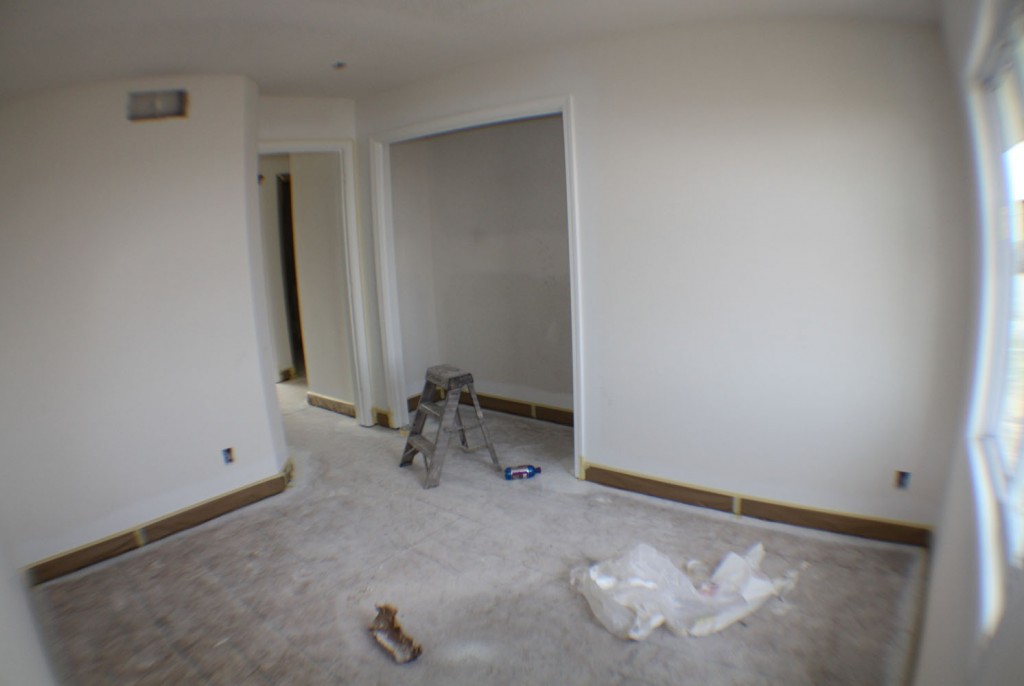 (guest room)
I'm off to try my hand at DIY-ing a shade for the kitchen window. Hopefully a post on that success (??) will be coming shortly!