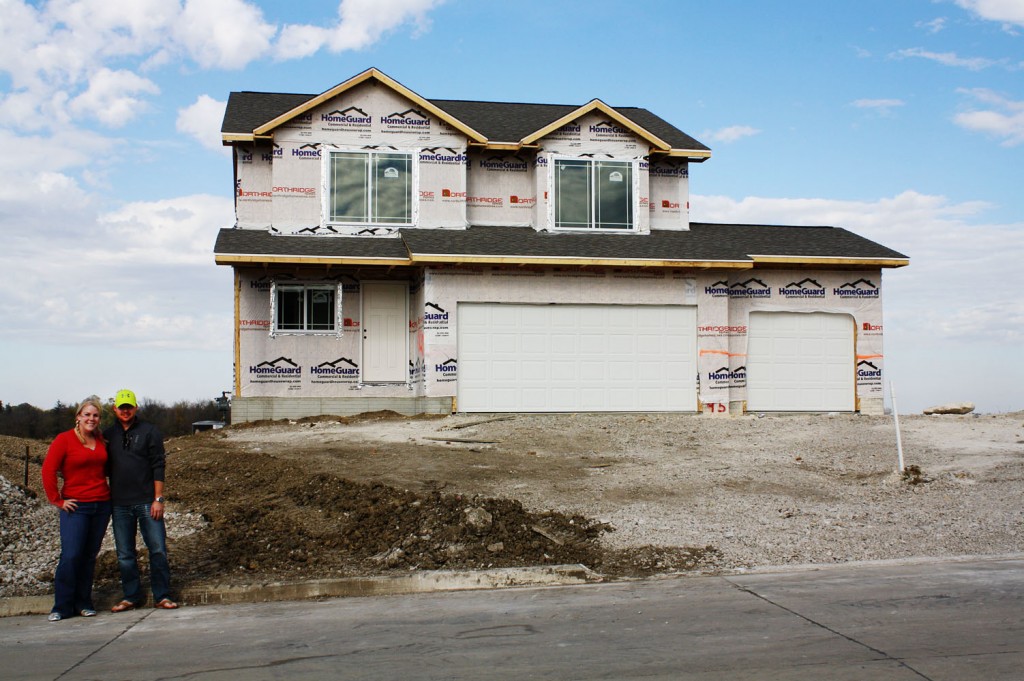 Week 6 is now behind us! This week was an especially involved one when it came to the house. Page and our builder had agreed that while a licensed electrician must be the one to run all high-voltage items, Page was allowed to get in and run ethernet cable, speaker wire and volume control boxes for our in-ceiling speakers throughout the house. This was a pet project for him and he spent so much time going through the logistics of it all and carefully compiling his list of supplies. To be able to warranty our home, the builder would go through and check Page's work, but doing it himself, we saved ourselves a nice chunk of change.
Because progress is moving so quickly, Page had a small window of time to get in after the electrician, but before the drywallers, so he spent many early mornings and late nights before and after work this week on-site with the crew. I think he loved being a part of it though – as fun as it is to just cut the check and watch the house come to be, it's also cool to get your hands dirty and be involved in the creation process. And this week, that process involved electical wiring, plumbing (we have tubs and showers!), and window and door installation. Our heating and cooling systems are in place as well – and just in time. It's getting very cold out there for the construction team! We made another modification to our deck plan, which they will begin constructing in the coming week or two. I'm hoping that will be if for changes/modifications.
Meanwhile, I've been working on some projects for the interior that I'll save for another post.  We also learned that the backsplash tile we had chosen for the kitchen is no longer available, so I researched options in similar price ranges to take its place. It worked out wonderfully though – we picked so many finishes in a couple quick meetings and I was so happy just to have ANY backsplash at all (our current townhome lacks it) that I thought I was okay with what we picked. I seized the opportunity this time around to just focus on the ONE decision and went back through all the kitchen photos I had pinned on Pinterest. I had never noticed but 90% of them all had white subway tile backsplashes. This one in particular shows white cabinets and a granite very similar to ours – hoping ours turns out much like this (plus grey walls and dark floors)…love how light and bright it is! It's funny the choices you get most excited about – I am totally psyched about this one.
Other than those small hiccups in progress, all is on track and we're still hoping we can come in on our original close date of Dec 1. There are people on-site seven days a week right now – crazy!
I leave you with a few updated pics…
The welcome sign (LOL)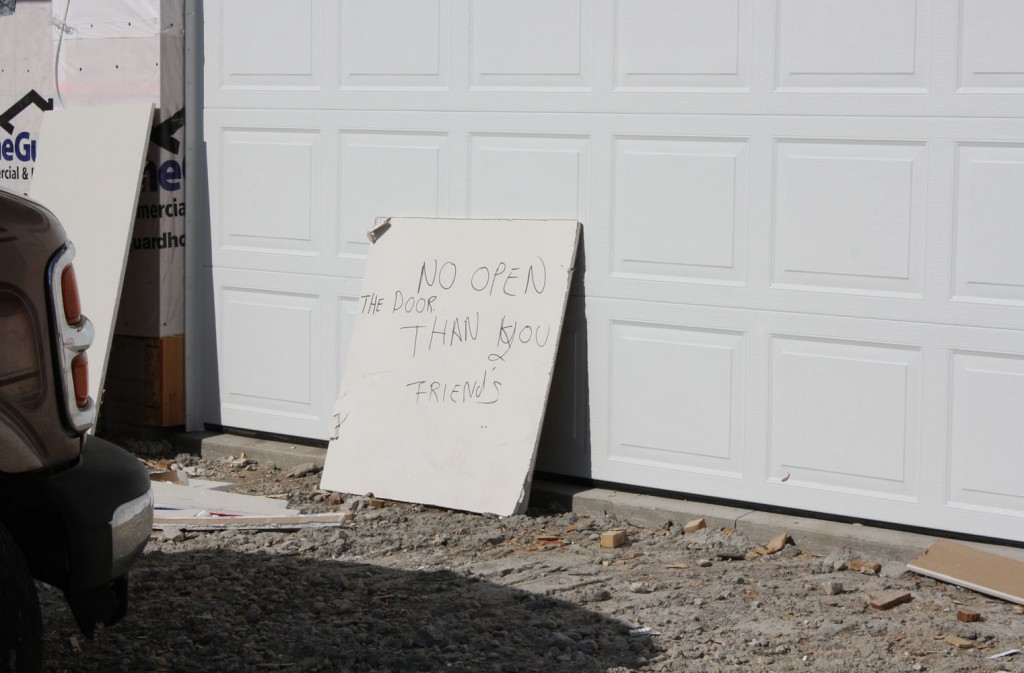 fireplace/drywall/windows/doors!…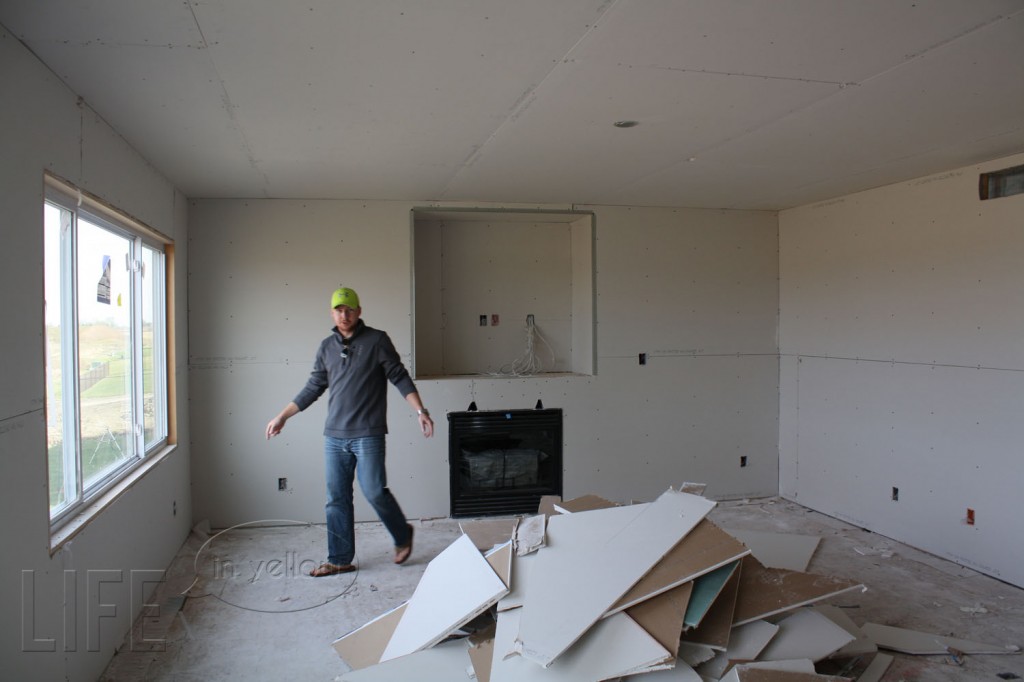 heating/cooling…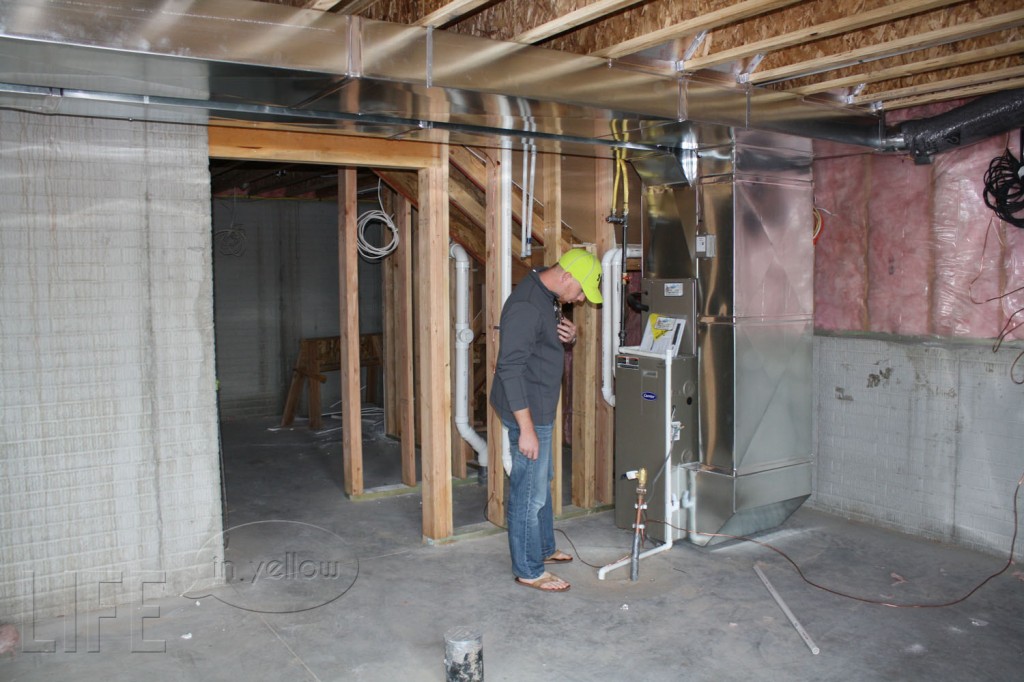 love that we can get an idea by now as to how much natural light we'll have…
tubs and showers are in…
Sir speaker master…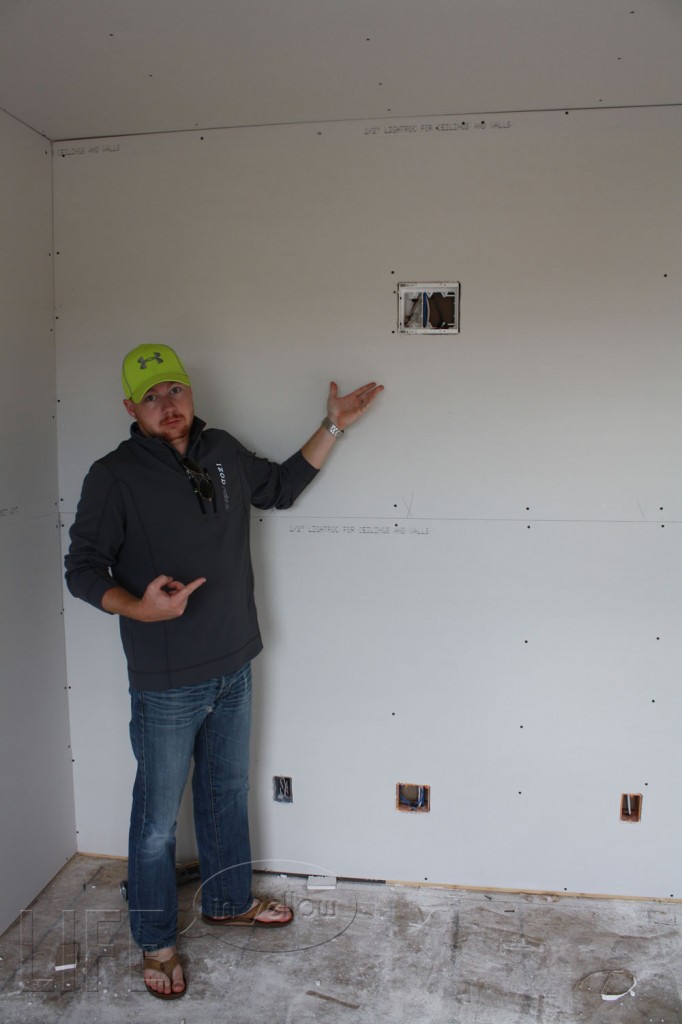 garage doors and access to an attic we didn't realize we'd have…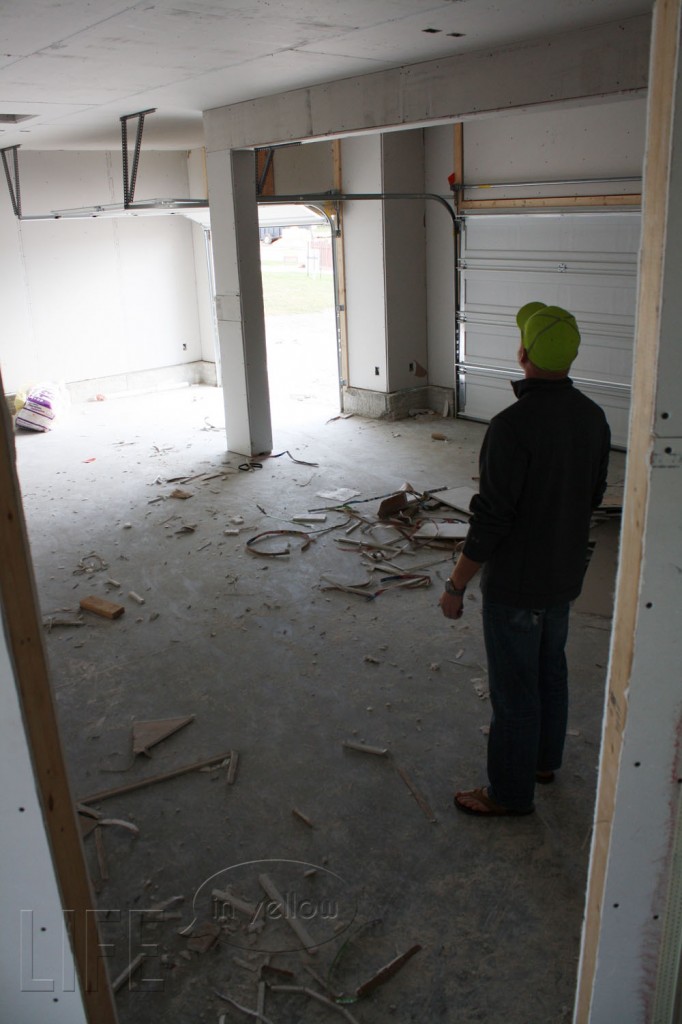 possibly the last time we'll see the back of the house without the deck!