This week is all about winding down summer and easing into our school routine for the following Tuesday. I have some things planned to keep any jitters busy and distracted, but we will totally be playing this last week of summer by ear and pivoting as needed!
What We're Reading: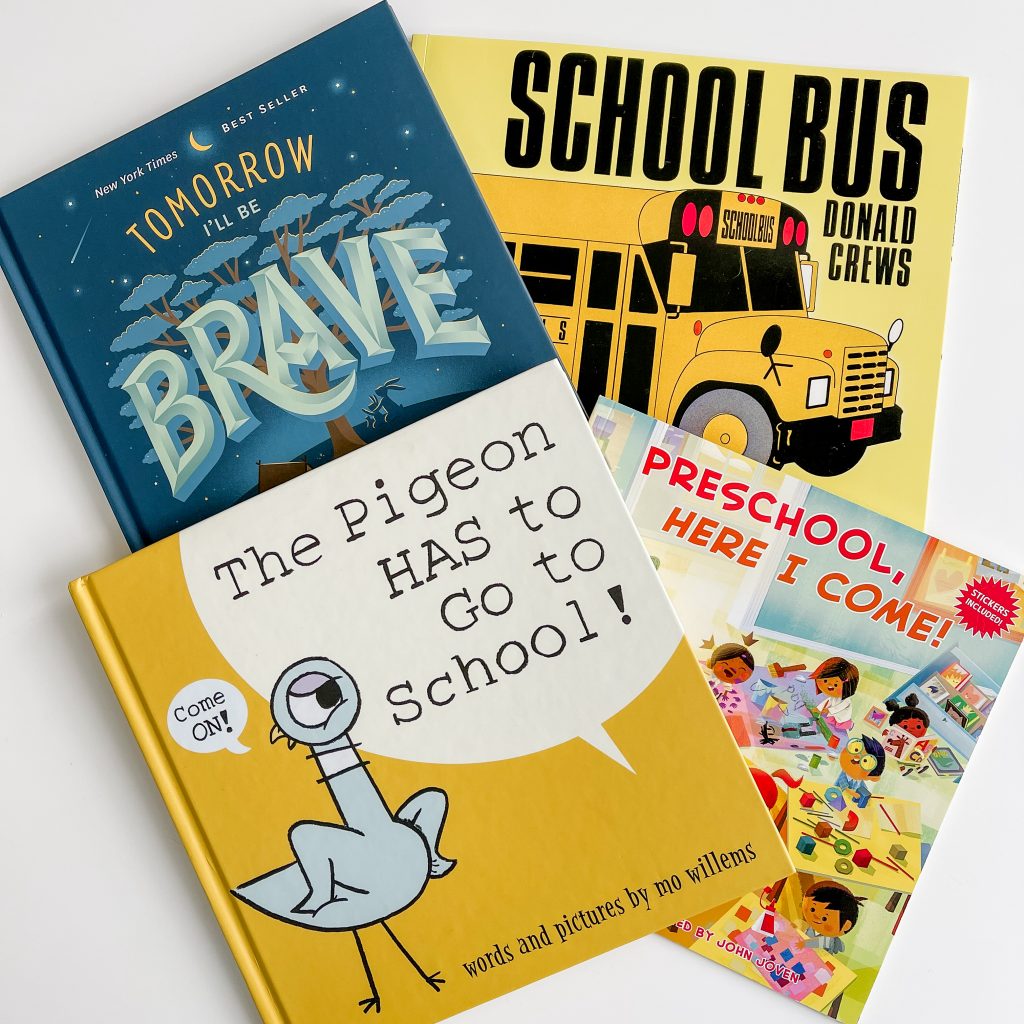 The Pigeon Has to Go to School! — Crew has always loved the pigeon books, and while they're a little old for Greer yet, she loves the dramatic reading.
Preschool, Here I Come! — the wordy poems are a little advanced for someone only starting 2yo preschool, but I figured I can paraphrase this year for her, and the illustrations will help paint a little more picture as to what to expect in a few days!
Tomorrow, I'll Be Brave — I bought this one for the night before Kindergarten a couple summers ago. It's simple and sweet and perfect for the first day eve or really any big upcoming day.
School Bus — I grew up with Donald Crews books and love rereading them with my kiddos. This one is geared at Greer as she's building her vocabulary and sentences. Plus what little kid doesn't love the school bus?
What We're Doing:
I prepped a simple playdoh kit to make our own pigeon after reading the book. I kept our sensory table setup equally easy and threw in the wooden letters from our puzzles for some spelling (Crew) and ABC (Greer) work. While their hands are busy, I have the Best Whatever Ever! Podcast (Season 3, Episode 1: "Worst School Year Ever") bookmarked to listen to.
Other ideas I have on tap are to take some hammers in the driveway and smash some ice cubes, take our magna tiles outside and making creations on the garage doors, and do some sidewalk chalk drawings with each kiddo's new grade and take a picture with them. If we need more, we may head over to the bus stop corner and chalk a big message of encouragement for the first day.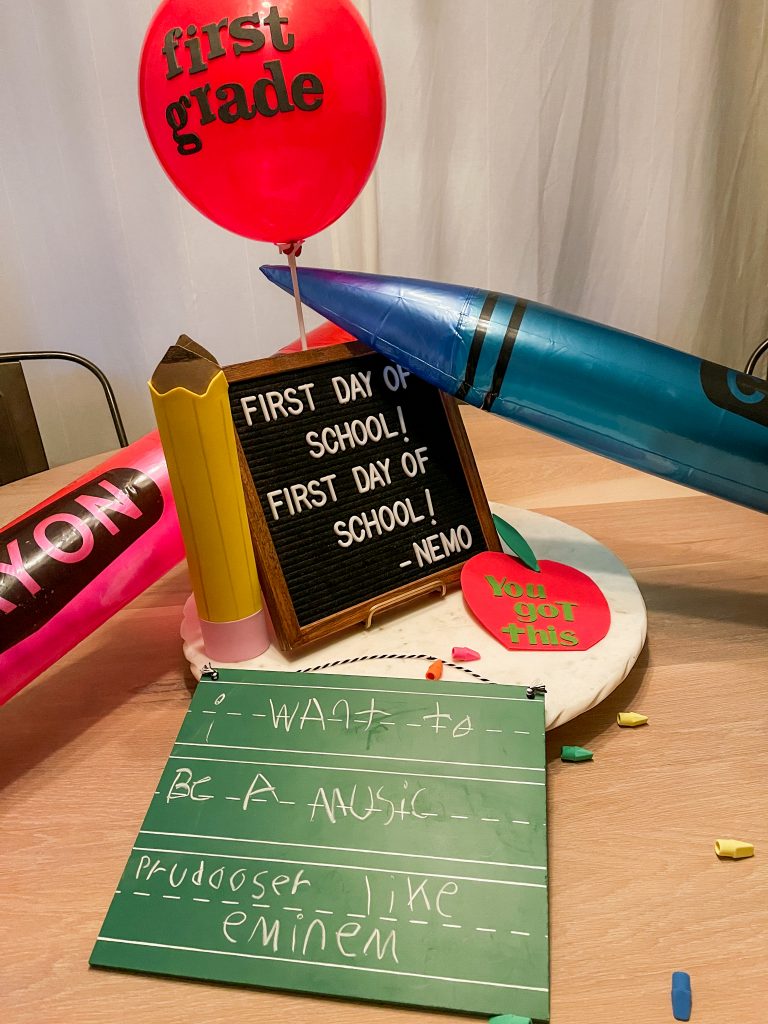 We will have open house and preschool orientation on the calendar this week, we'll pack up supplies in backpacks, and my own tradition for first day breakfast is a big spread of back to school paraphernalia (I sprinkle pencils erasers all over, add a couple balloons with "happy first day" written on them, and blow up these reusable giant crayons every year and lay them on the breakfast table for big impact!).
Wishing the best school year to you and your kiddos! Thanks for joining us this summer!