I'm REALLY hoping that we're psyched up and ready for this week when it arrives. Greer is already showing signs she's getting ready, so I'm going with the mindset that this week will be a cakewalk.
Yes…it is potty training week. So to piggyback on the theme for Crew, we will be learning about the sewer system! For better or worse, it's all things poop this week!
What We're Reading: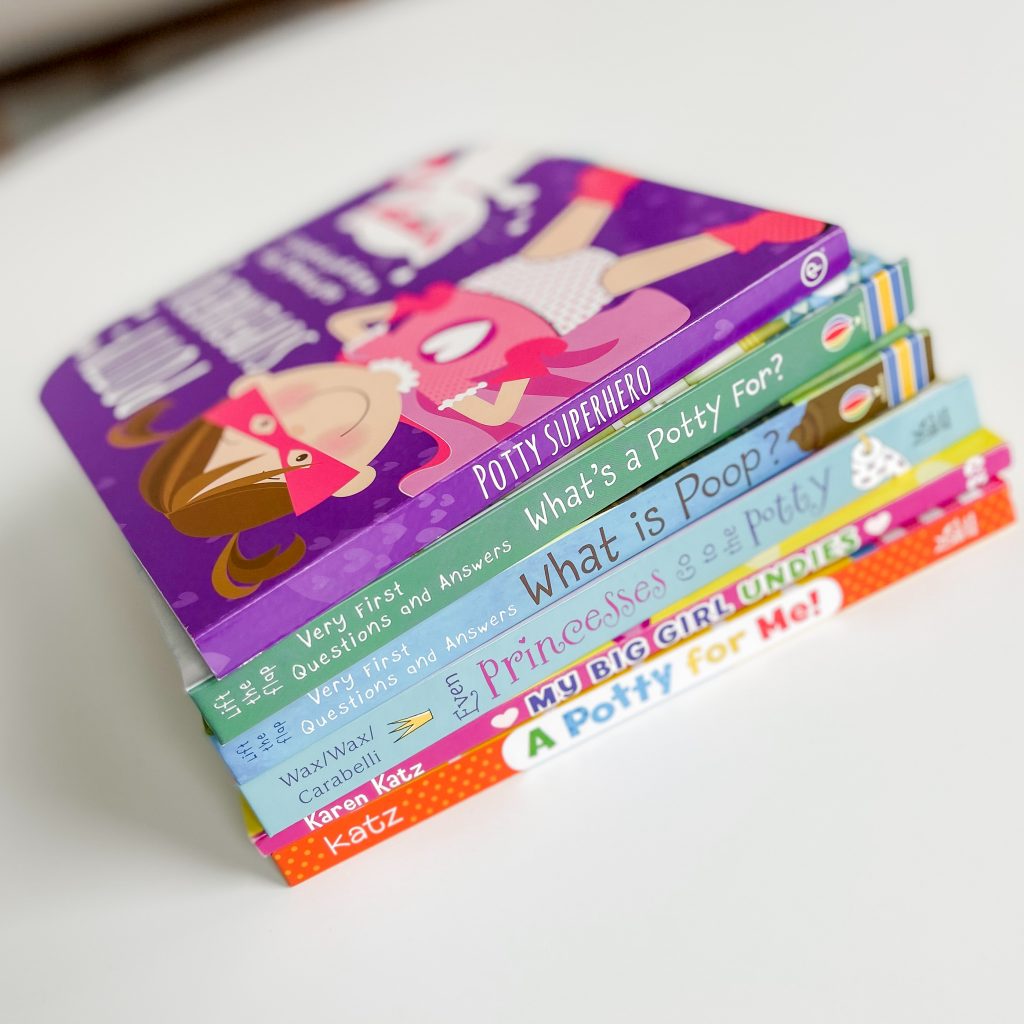 I used several of these titles (or their boy counterparts) five years ago when potty training with Crew…and since that went so smoothly and quickly, I'm all about lather, rinse, repeat. I'll be pulling these out throughout the summer to get her familiar with them and the concept of a potty, but they will be in heavy rotation this week in particular!
I don't need to recap these as I'm sure you get the gist, but worth noting — I tried to not get too heavy on references to small potties (with the exception of the last title because Greer loves Karen Katz books), because I never used them with Crew or plan to use with Greer – what worked for US was to go right to the big potty so it's easy to adjust when we're out and about.
Potty Superhero (there's a boy version of this by the same title)
What's A Potty For? (if you want a catch-all title for this topic, this is it — covers boys/girls, big/small potties, and much more!)
Even Princesses Go to the Potty (Crew loved the firemen version of this years ago!)
What We're Doing:
Aside from the obvious activity (!)…we'll be sticking close to home this week with only a few quick outings, so I'm loading up on activities to keep us sane.
I'm skipping the playdoh kit this week in favor of making this Unicorn Poop Putty instead. For our sensory table I'm borrowing this hand washing sensory setup. For background noise, I was going to put on this Brains On! podcast, "Poop Party: Your Poo Questions Answered" and the Tumble podcast, "Science of Poop".
It was Page that thought of putting on the Dirty Jobs episode for Crew about the sewer inspector. This got me thinking we could build on this idea by watching this sewer system tour and following this Crayola lesson plan about sketching the wastewater system.
As for Greer, we'll be playing an un-blindfolded version of pin the poop on the potty! (Wish us luck ha!)