In Iowa, we get it all from snow and ice to the hottest humidity. Crew still remembers the derecho that came through two summers ago and ever since has been skiddish of storms, so I'm hoping this unit helps him put a little more understanding to the fear. As for Greer, she loves it all from the snow to the rain, but is particularly into "raybows" lately, so we'll work plenty of that in as well. 🙂
What We're Reading: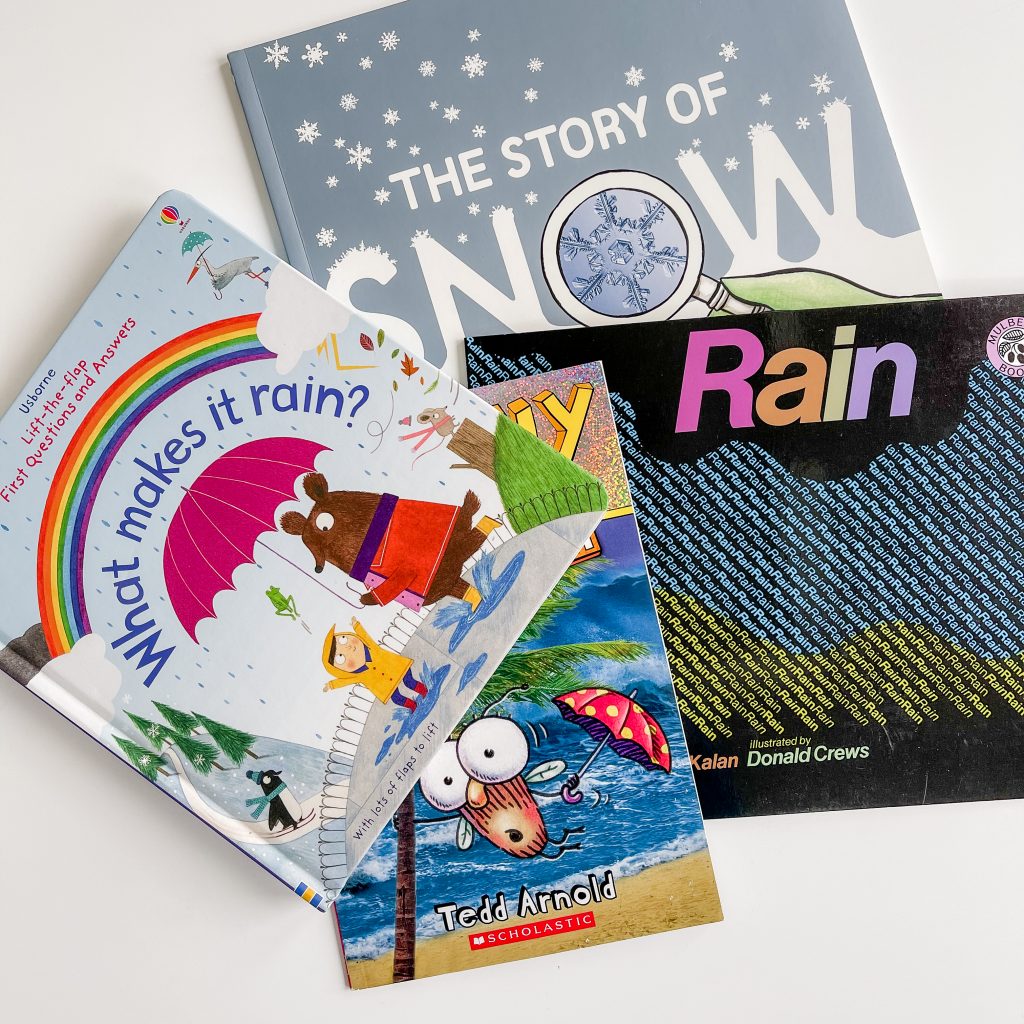 What Makes It Rain — We've been reading this since Crew was little. The facts are still mostly over Greer's head, but it's a great illustration for her as she builds her vocabulary around the topic.
Fly Guy Presents Weather — This series is very kid-friendly in its engaging page spreads, and combinations of real life photos and illustrations to break down complex topics, and this title is no different!
Rain — I grew up with this very simple book and catch myself reading it to my kids how my mom read it to me — tapping my fingers on each page to drive the Rain effect home. 🙂 Also great for reinforcing colors!
The Story of Snow — our elves were supposed to bring this in December after a first snow (which never happened ha!) so I'll bring it out for this week's theme. This book has lots of real microscopic photos of extra-up-close snowflakes and how they form and accumulate.
What We're Doing:
While we're doing our weekly playdoh kit or sensory table setup this week, I have the But Why? podcast, "What's With the Weather?" bookmarked to listen to.
I anticipate that both kids will get a little use out of this weather board that I've stashed until this week to bring out. Great for building Greer's vocabulary and Crew can give us the full weatherman report all week. 🙂
Crew was gifted this Earth Science kit and one activity we haven't done yet from it is make the two liter bottle water tornado, to learn how a tornado actually forms.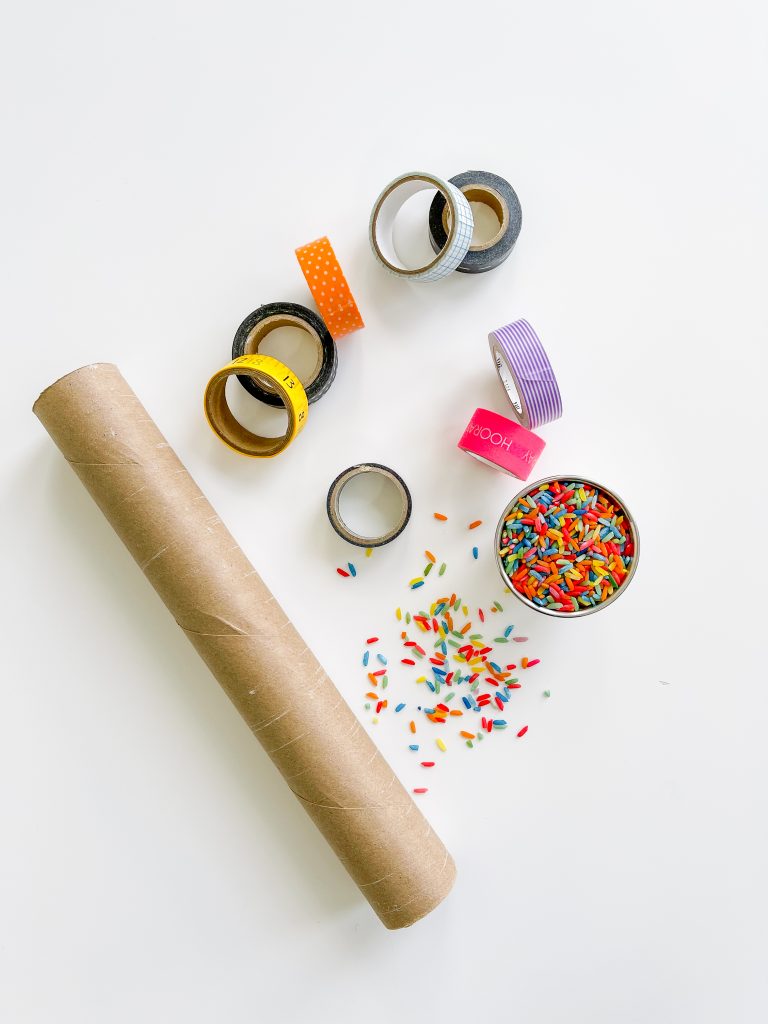 Finally, we are taking a trip to our local Science Center (must visit the weather forecast station!) and also planning to learn a little about the history of rain dances, and make our own rain sticks to try one out for ourselves!