Between countless outdoor music opportunities and a son who aspires to "produce music like Eminem", music and sound had to make our list of summer topics!
What We're Reading: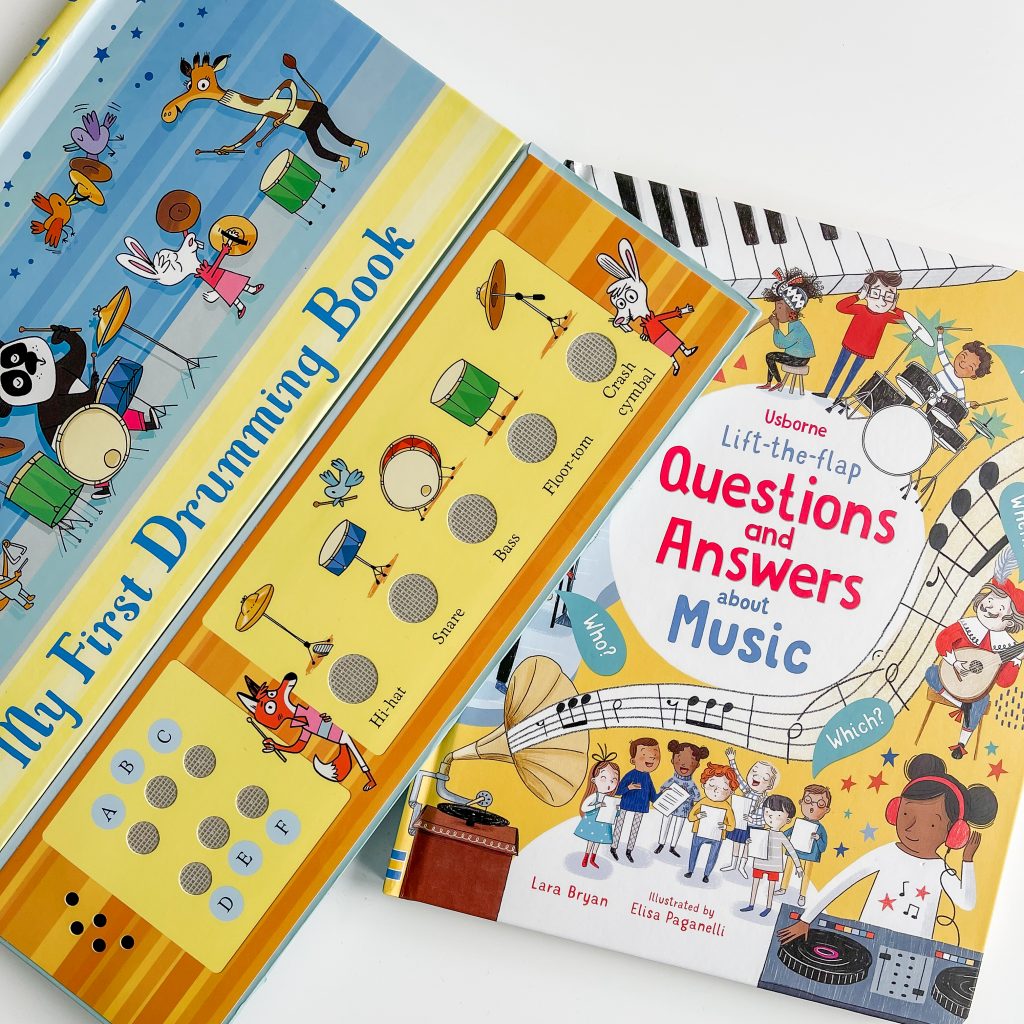 Questions and Answers About Music — as soon as Crew's interest in music really took off, I snagged this Usborne title, that answers SO many questions about this intangible concept — why does a sound get stuck in your head? Does music make babies smarter? How do you write a song? If you're looking for music theory type information, this doesn't get at much of it, but it still hit all the right notes (ha!) for our son at six and still at seven.
My First Drumming Book — as sound books go, this one doesn't drive me crazy. It's not too loud and both of my kids can spend quite a bit of time on it without assistance so I call that a win.
Rock by Grouplove — my mom found this sound book that plays covers of favorite rock songs. Greer is OBSESSED.
What We're Doing:
I might kick myself later, but I picked up a recorder, a kazoo and bell bracelets (Greer loves to put these on her wrists and ankles at music class) to make some music this week. I've also made a point to hide our set of bells for a while so they feel fresh again this week (both our kids love these!).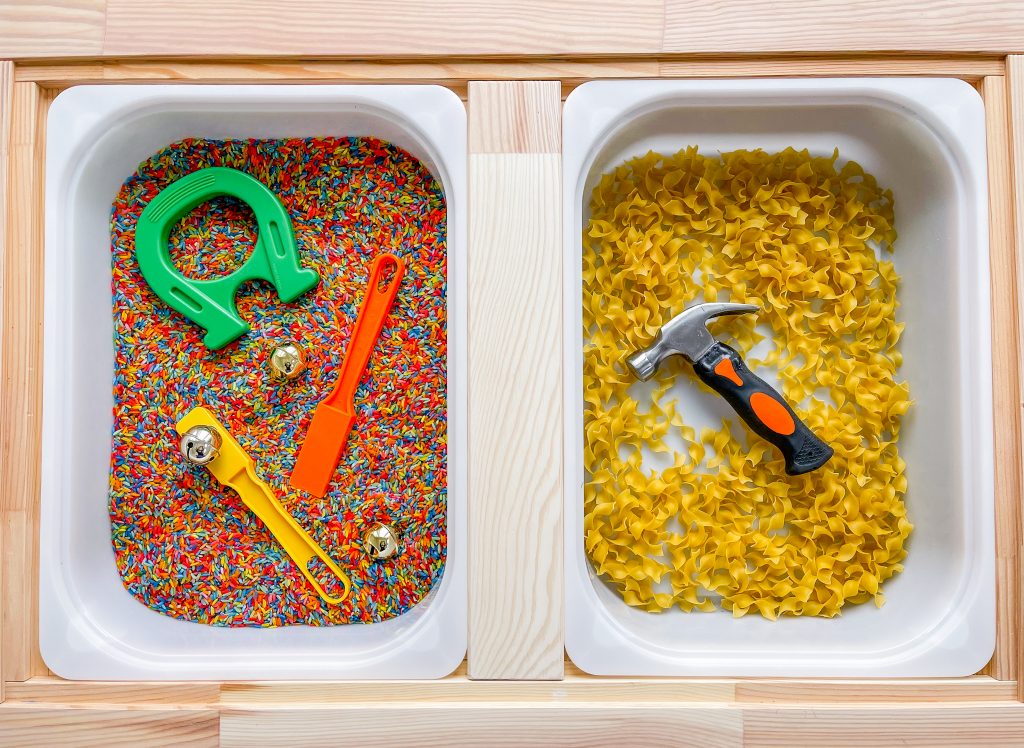 For our sensory table, I make one half all about crunch sound with dry egg noodles and a kid hammer to go to town with. In the other half I poured in some rice and buried a bunch of jingle bells, throwing in our magnet wands and other tools to "hunt" for the bells.
I opted to skip the playdoh kit this week since 1 of 2 kids is in camp, but if we have time I'll have stuff on hand to make some instruments and experiment with sound. I'm planning to dust off my dance background enough to teach a mini ballet lesson and we're planning to head to some live music as a family this week.