What We're Reading:
The Bee Book — this was a teacher reccomendation and you could read this in multiple sittings 😉 it is JAM packed with info!
Peek Inside A Beehive — this is like the preschool version of the above book, with pretty cutout details and thicker pages for younger children
Bugs — a simple sweet Usborne board book that mentions several different insects
The Very Lonely Firefly (a classic!)
The Worm and The Fly (these are great early readers, with a funny spin on factual info)
What We're Doing: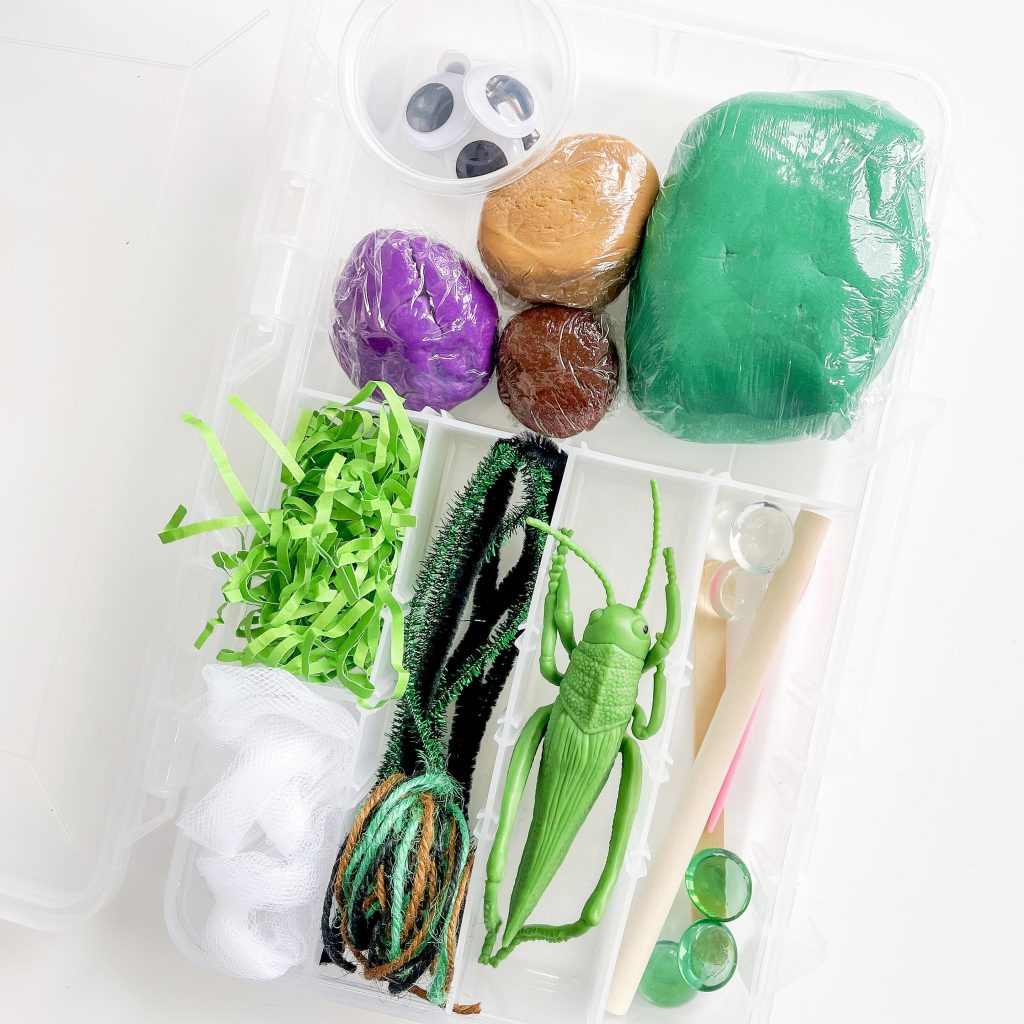 Our weekly playdoh kit has lots of earth tone stuff, googly eyes, black pipe cleaners for legs/antennae, and a couple of giant dollar store grasshoppers. There's no printable or overall direction to this one. They can let their minds wander!
Our sensory table gets back to the bees — I've colored various pastas and rice in yellow and black hues, and I'll throw this hive fine motor toy in the mix as well, plus a handful of fake yellow flowers for the bees to pollenate.
If we get to everything on our list, we'll be making this honey slime, doing this pollinator stem challenge, making honey nut cheerio balls for a snack, and painting hives with bubble wrap. We'll also be visiting our nearby Jester Park Nature Center (not to look for bees, necessarily, but to venture out with the other bugs!) If we need some downtime, I was going to suggest Bee Movie or A Bug's Life, neither of which my kids have ever seen.
Bonus idea — My kids are NOT adventurous eaters, so I tend to skim right over anything snack or food stuff when it comes to a theme, but if your kids are foodies, these bug snack ideas are adorable and fun!