Our first real "theme" — adapted for both a first-going-on-second-grader and a newly two-year-old — is The Human Body!
What We're Reading: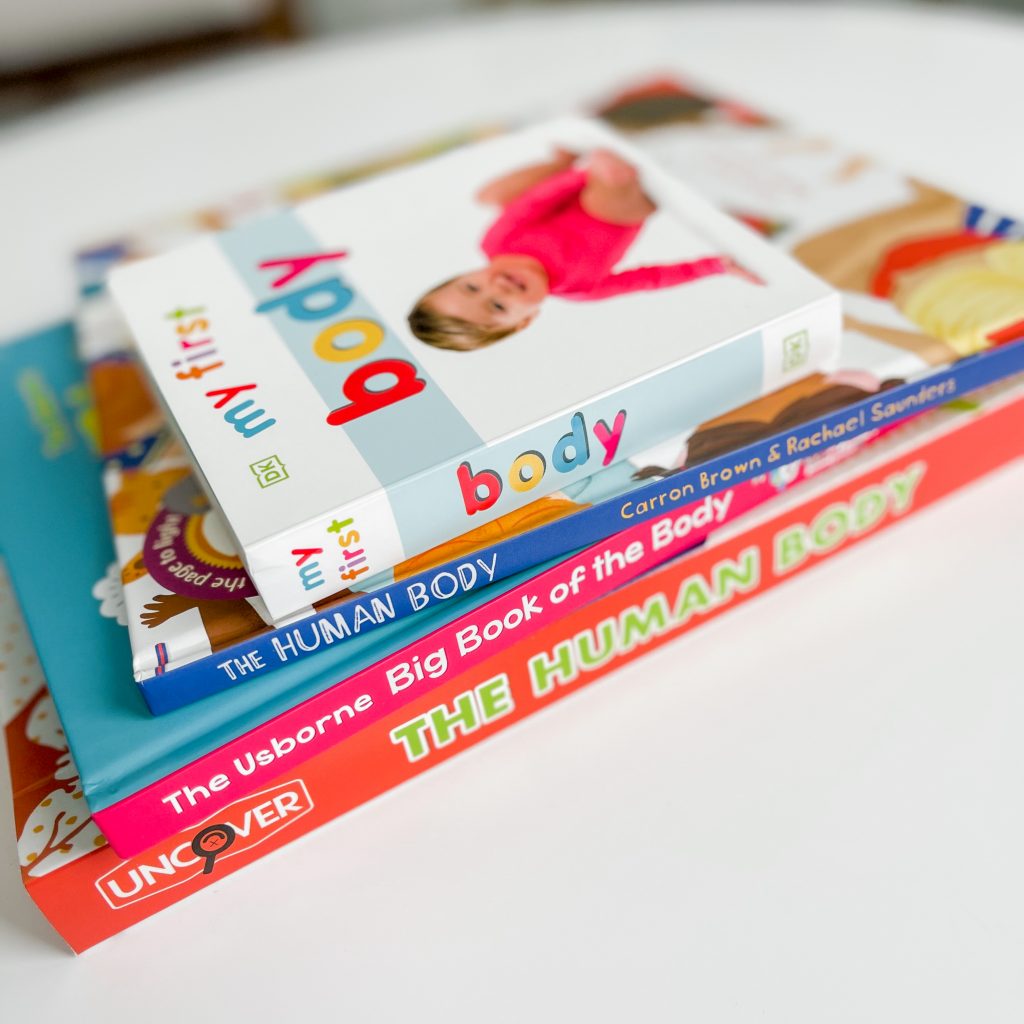 Shine-A-Light: Human Body — The classic Usborne shine a light series lets you use a flashlight on the backside of the page to "see through" to hidden illustrations…particularly cool when looking "inside" a body!
Uncover the Human Body — I stumbled on this one at Costco (no longer available at ours) and thought it was such a cool to explain each body system — as you read about each one (and turn a page) you "peel" back another layer of bones, organs, etc. from the figure in the center of the book.
Big Book of the Body — I've always loved Usborne titles for breaking down complex ideas, particularly those you can't see for yourself, and this giant fold out (nearly Crew-size body part illustrations!) is no exception.
Body board book — for Greer's speed 🙂 I looked at a few books for her, but like this one specifically for the real photograph illustrations, and because there is so much packed in here beyond learning body parts. This book touches on anatomy (with numerous examples of hair and eyes and skin), along with weather and how to dress for it, the five senses, and even counting.
Me and My Amazing Body — I feel like this one should get "honorable mention" — we own many of this series including this title, but it's a bit young for Crew now, and still way over Greer's head, so I doubt we'll reference it this year. But if you have a preschooler or even kindergartener, it would be their speed!
What We're Doing:
We are continuing our weekly playdoh kits with one aimed at everything body! I found some printable playmats and laminated a full body one for Crew and a face one for Greer, as a way to extend the playdoh if they're into it. Our kits this week will include lots of red and white and "flesh" colored pieces, some colored kidney beans, and googly eyes.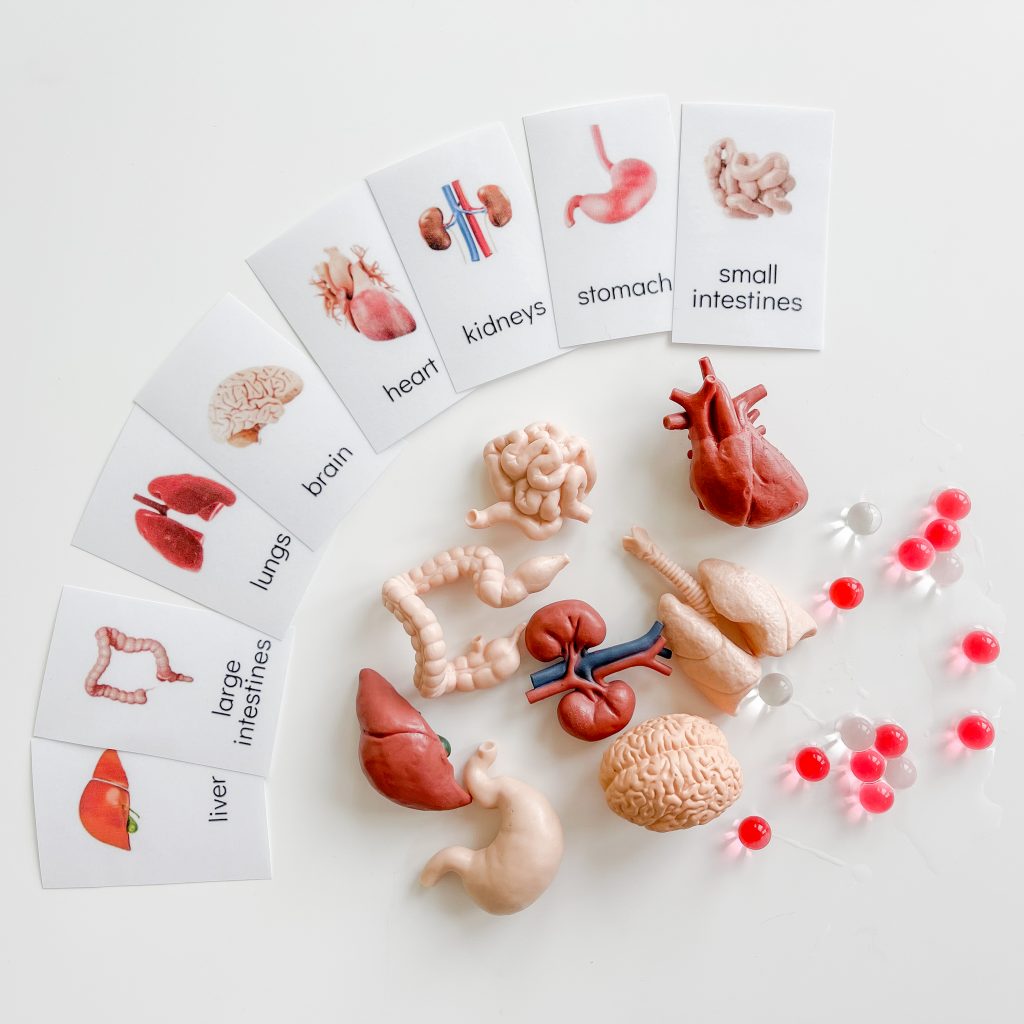 Our sensory set up is a fun one! The plan is to make "guts" out of red water beads, toss in this toob of organs, and hand over these laminated printable flashcards to match them up with. They have to dig in the beads and find/match all the organs. We could build on this and pull the playdoh mat back out to put them all in the right spots on the body.
Other activities include a field trip to our local Kids Warrior Gym (to MOVE our bodies!), watch The Magic School Bus Inside the Human Body, and do this simple digestion experiment and keep tabs on it as the week goes on!