I had to actively pump my own brakes planning the first and last week of summer, because deep down I KNOW they are weeks of transition; adapting to new schedules, new routines, and in general a shift in speed. I still wanted to welcome both summer and the back to school season with some "special" throughout the week, but I DID try to keep it relatively chill. 🙂
To start, we set some goals for our summer by adding some items to our Summer Bucket List. Crew also got to work completing a couple reading challenges to make some headway on his Summer Reading Bingo card.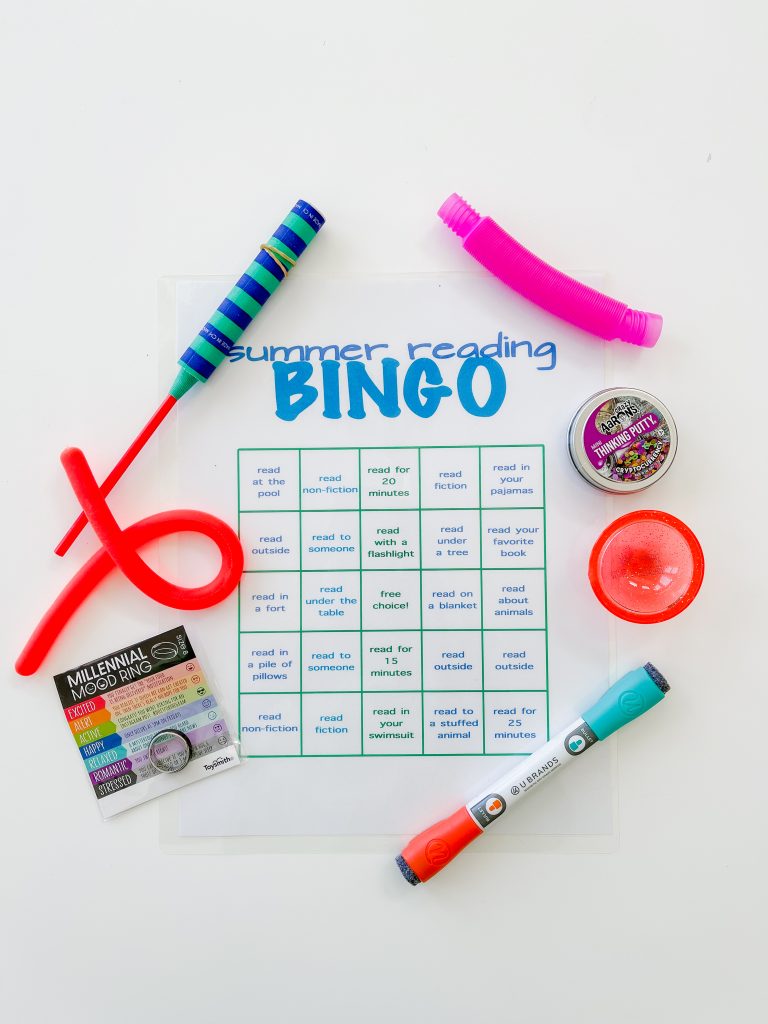 I gave him the choice — he could either SEE the array of prizes waiting for him as motivation, or he could be surprised and reach into a box of them. In true Crew fashion, he went the suspense route 😉
*Items in bold are printables available in the Summer Plan Printables!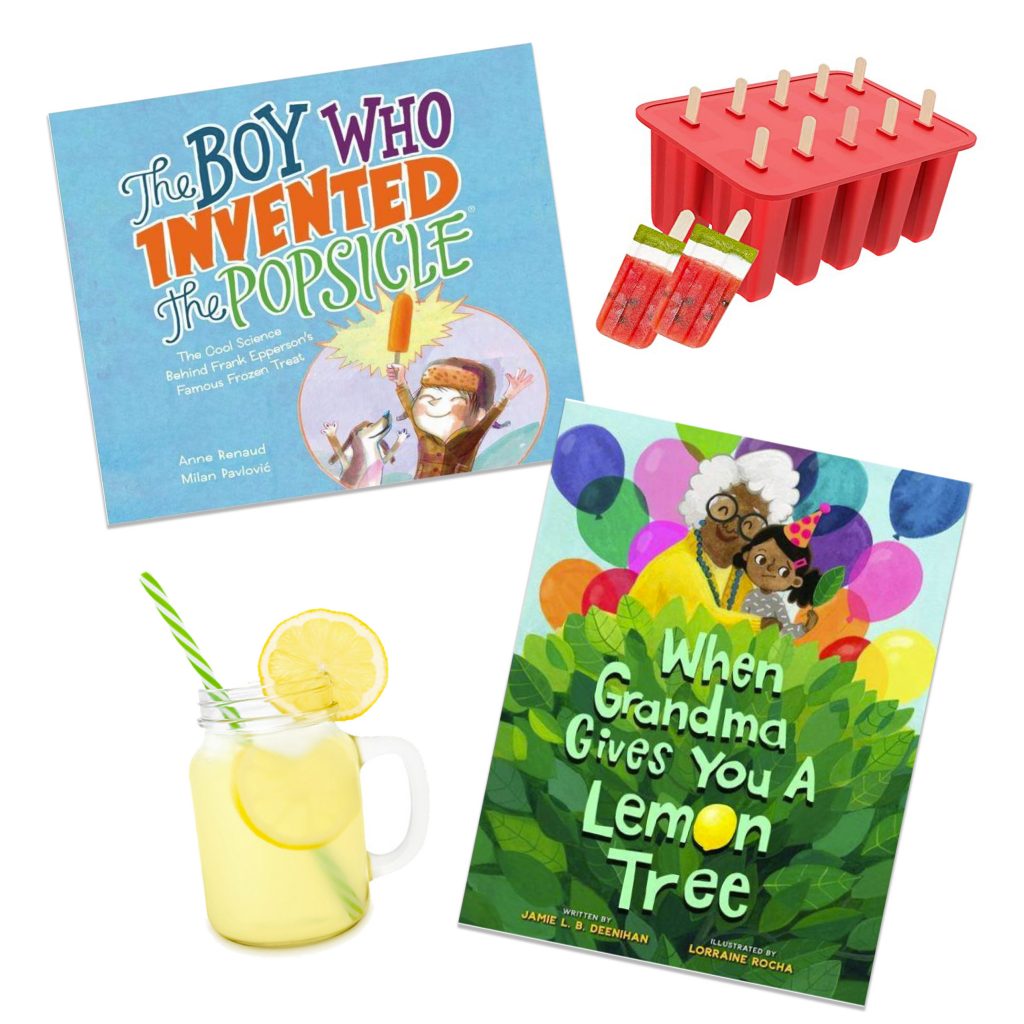 What We're Reading:
I love to kick off a new season with a fresh read (or several!) and it's even more fun to drive home a new story with an activity to go with it! You could certainly incorporate BOTH of these quintessential summer activities — my kids aren't huge fans of lemonade, so we went the popsicle route.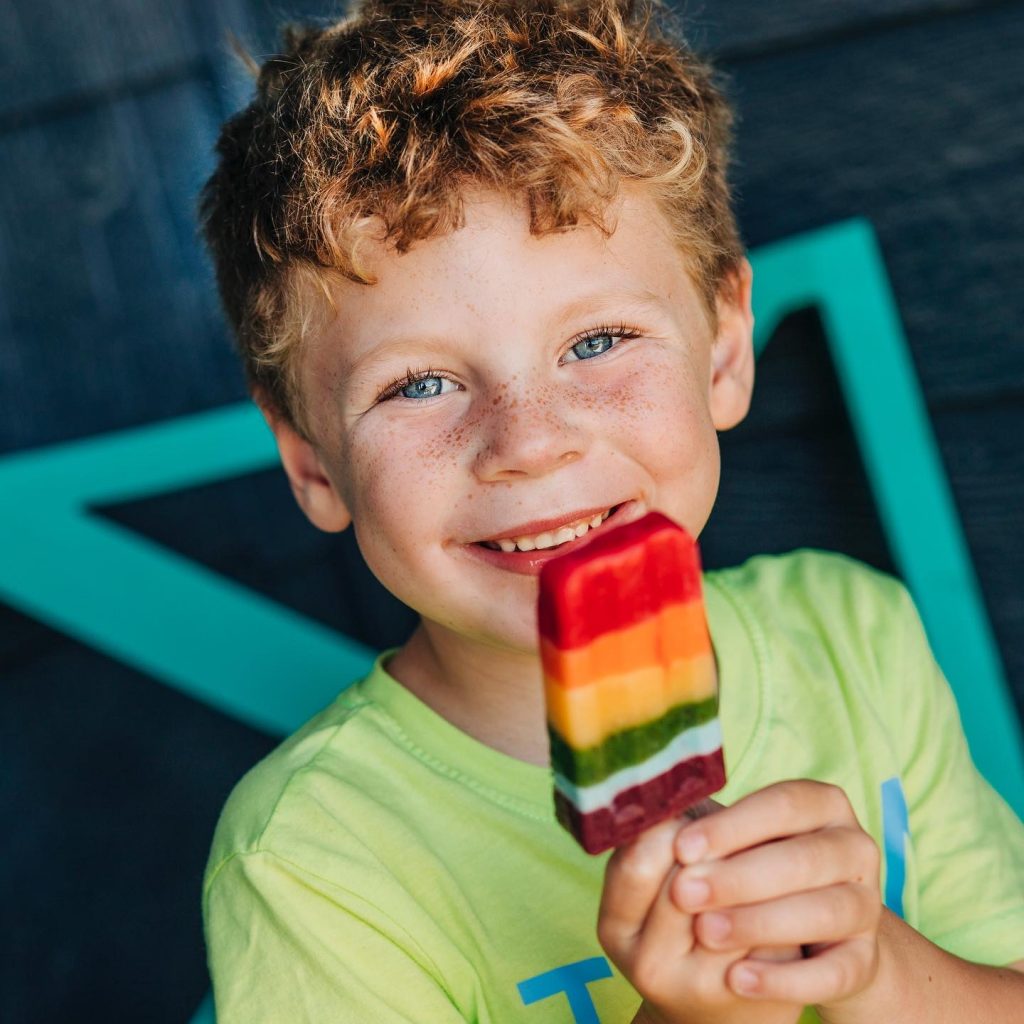 The Boy Who Invented the Popsicle is based on a true story and has a fun science twist. I will be pulling out our popsicle mold to celebrate day one of zero-school season. If lemonade is more your speed, I LOVE the message behind When Grandma Gives You A Lemon Tree, a story about a girl who doesn't exactly get what she wants as a gift…but with good care and a little hustle, uses the gift to eventually makes the money to buy what she pleases. The book includes a recipe for homemade lemonade — don't be surprised if your kiddos hit you up to set up a stand! 🙂 As for other reads, I picked up Summer in board book format. (I love the descriptive sensory language about all the new things to experience in summer!) We will also re-read a favorite, Jabari Jumps, a sweet story about working up courage…we've been reading this one since Crew was a toddler!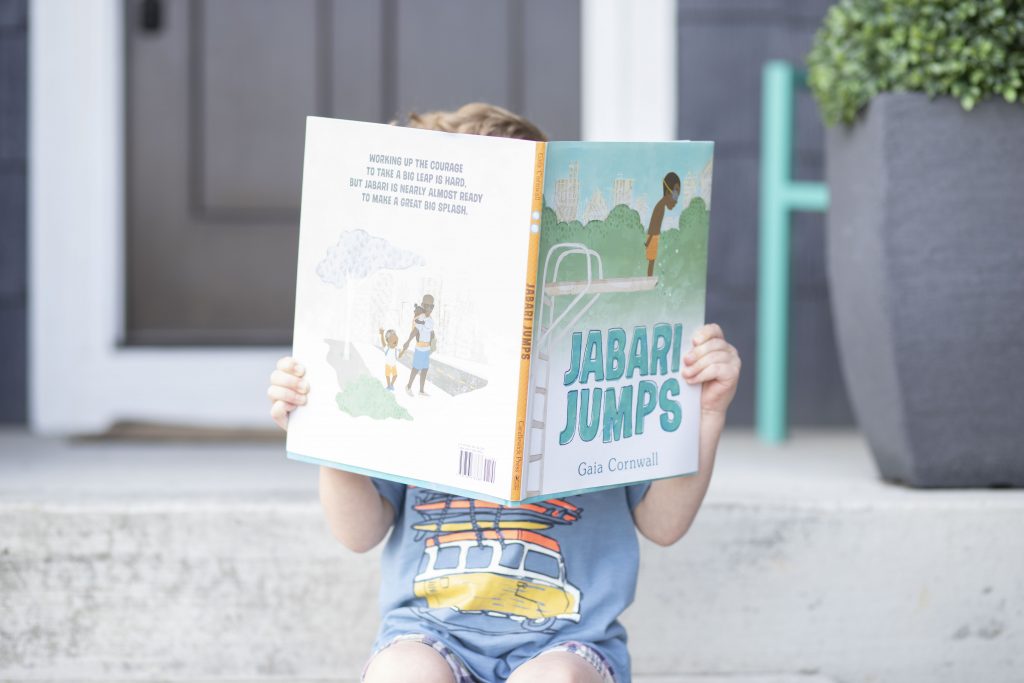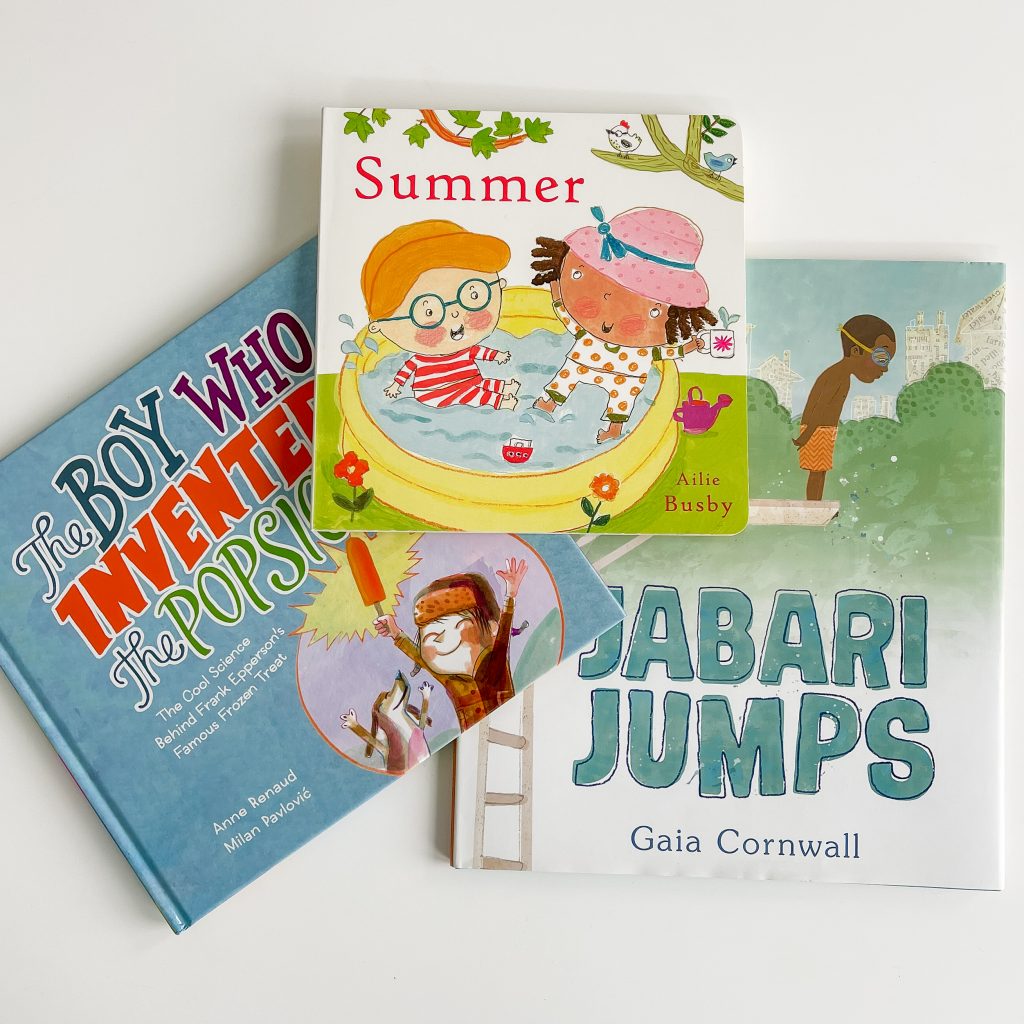 What We're Doing:
When I filled in activities for this week's plan, I knew simpler would be better. I did a literal out-of-the-box beach/sand castle sensory table setup with the kinetic beach sand kit. Kinetic sand isn't new to my kiddos, but it's amazing what a fresh batch and a couple new tools suddenly inspire!
I also prepped our first weekly playdoh kit to be a DIY ice cream with all kinds of beads and real sprinkles to mix in as "toppings". I printed off a few illustrations of cones and laminated them for an extra playdoh mat element to their play.
Beyond that, we are starting on our list of parks, making some squirty chalk, decorating a summer journal, eating our way through our first weekly planned lunches, and logging lots of pool time. HELLO SUMMER!!!