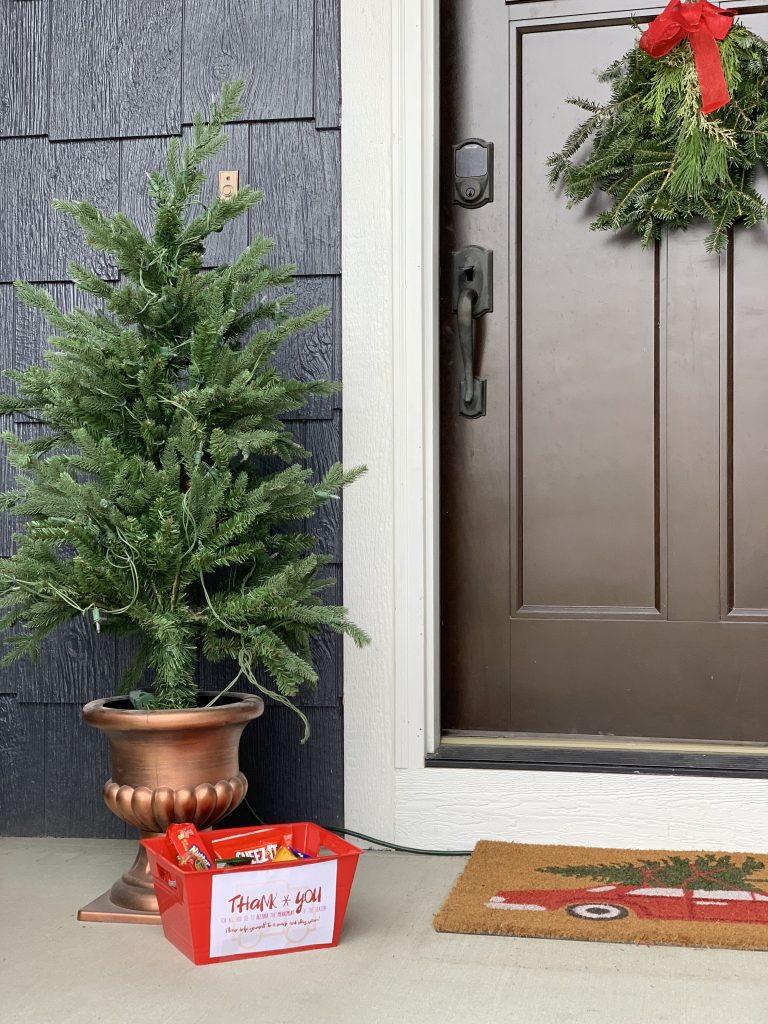 I can't take credit for the idea, but for the first time last year and again this year we set out a seasonal basket for our package and letter carriers as a thank you gesture for all their extra hard work.
It's fun to see the items disappear and Crew's favorite job is to check and refill it as needed. I stay away from liquids because of our cold temps but the popular things seemed to be fresh fruit that's easy to eat on the go (apples, bananas) and individual packs of snack mixes. I stashed everything in a dollar store container that I wouldn't miss if it got too empty and blew away unexpectedly.
This year I wanted to do better than my handwritten sign from last year, and it made sense to share it forward here.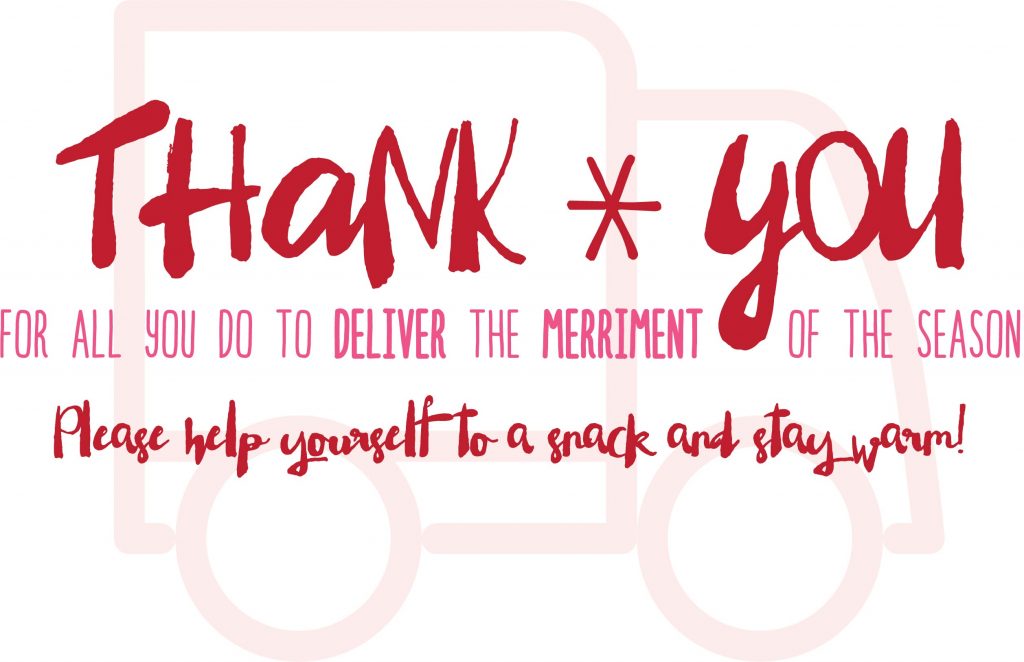 You can print this at full size to be 8.5 x 11, or use your printer options to scale it down if need be for a smaller container (I printed mine above at 50% to better fit ours).
To get your printable sign click here
Happy holiday season!