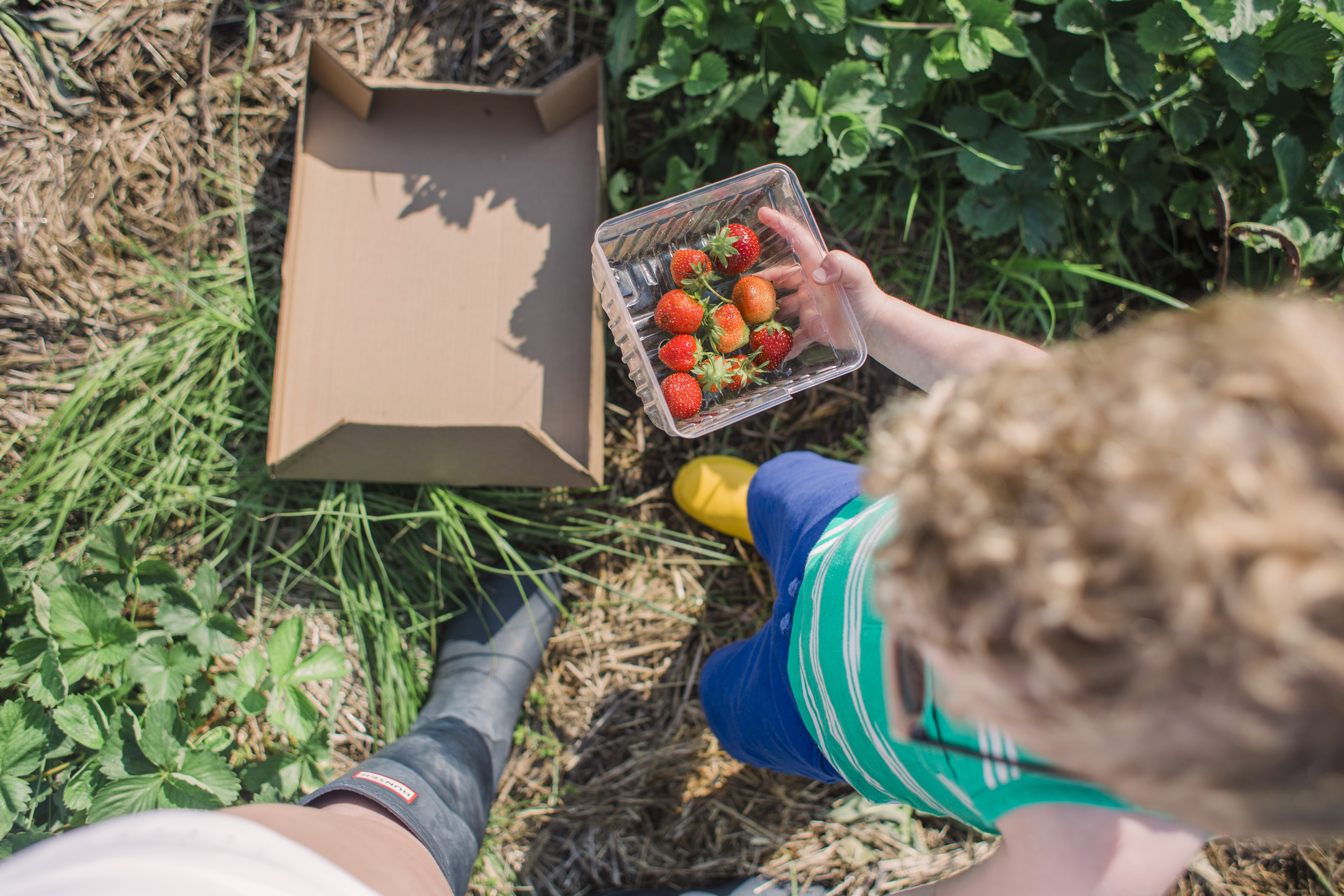 A few things have been happening lately, and they're inspiring some changes in how I approach sharing our life online.
A few months back, I woke to a friend's comment tagging me in the Instagram post by a baby food brand. A major, household, parent-centric brand. There in the post was my child staring back at me. The photo was: taken from my blog without my permission (strike 1), photoshopped (strike 2), of my minor child – again no permission (MAJOR strike 3). My mama blood boiled and I worked to get the post removed from their feed (and an apology was issued — but seriously, WHO is running their social media that they think is acceptable?). I ultimately got around to being frustrated with MYSELF that the content was out there in the first place to be misused.
I won't pretend for a second that I'm any "big" blogger, but over the years, I've experienced strangers ask if I'm my blog name (much more common than my actual name ha). I always kind of laughed it off and figured it's par for the course when you put so much of your life online. Then we had our son, and as babies do, he changed rapidly from month to month these early years. He now has hit that stretch where he still looks quite similar now as he did a full year ago, and thus he's easier to recognize. Something we've learned as we've had a couple encounters where people who've never met him (innocently enough) remark that they know him, and even call him by name. While we KNOW these people mean nothing but good, this recognition coupled with our son's instant bestie status with EVERYONE, for lack of a better term, freaked me out.
I was moved by this podcast by some of my faves, Young House Love, on protecting their children's privacy. Once sharing on the same level I have (birth stories, monthly updates, etc) they no longer use names or show faces of their kids. Their children, while older than our own, are that much more in need of their own space and privacy, and as John points out at one point, it's up to THEM to decide who, if anyone, they want to be online.
This moved me, big time.
Privacy, safety, exploitation (even if the "innocent" kind, by a brand trying to sell toddler snacks) – MORE than enough reason for me to make this call. I shared my thoughts with Page and he was quick to agree it made sense. The photographer in me (and of course the proud mom) longs to share every little bit, but I've always tried to find a balance, and now more than ever. There is plenty to share, in creative ways, that allows me to blog about motherhood (hello, cute room decor, outfits, stocking stuffers and party planning!), and still protect my son. I've been further inspired by the work of #projectfaceless photographers, like this one, who are beautifully and authentically capturing childhood in creatively anonymous ways. Challenge accepted!
I know there's no perfect way to do this. Yes, he will still show up in our private social media. Yes, he may still show up in my blog instastories (that don't get saved) and no, I'm not going to work backward and delete every picture I've posted. Yes, I realize he was just on national news for his love of garbage trucks, and there's no net I can cast to reign that in. So I'm just making the conscious decision now, going forward, to be more aware and share less here and on the blog's social media. I LOVE following along with the littles of bloggers and others who share their lives publicly, but this is simply the right choice, right now, for US. Thanks for the support as we go faceless! <3