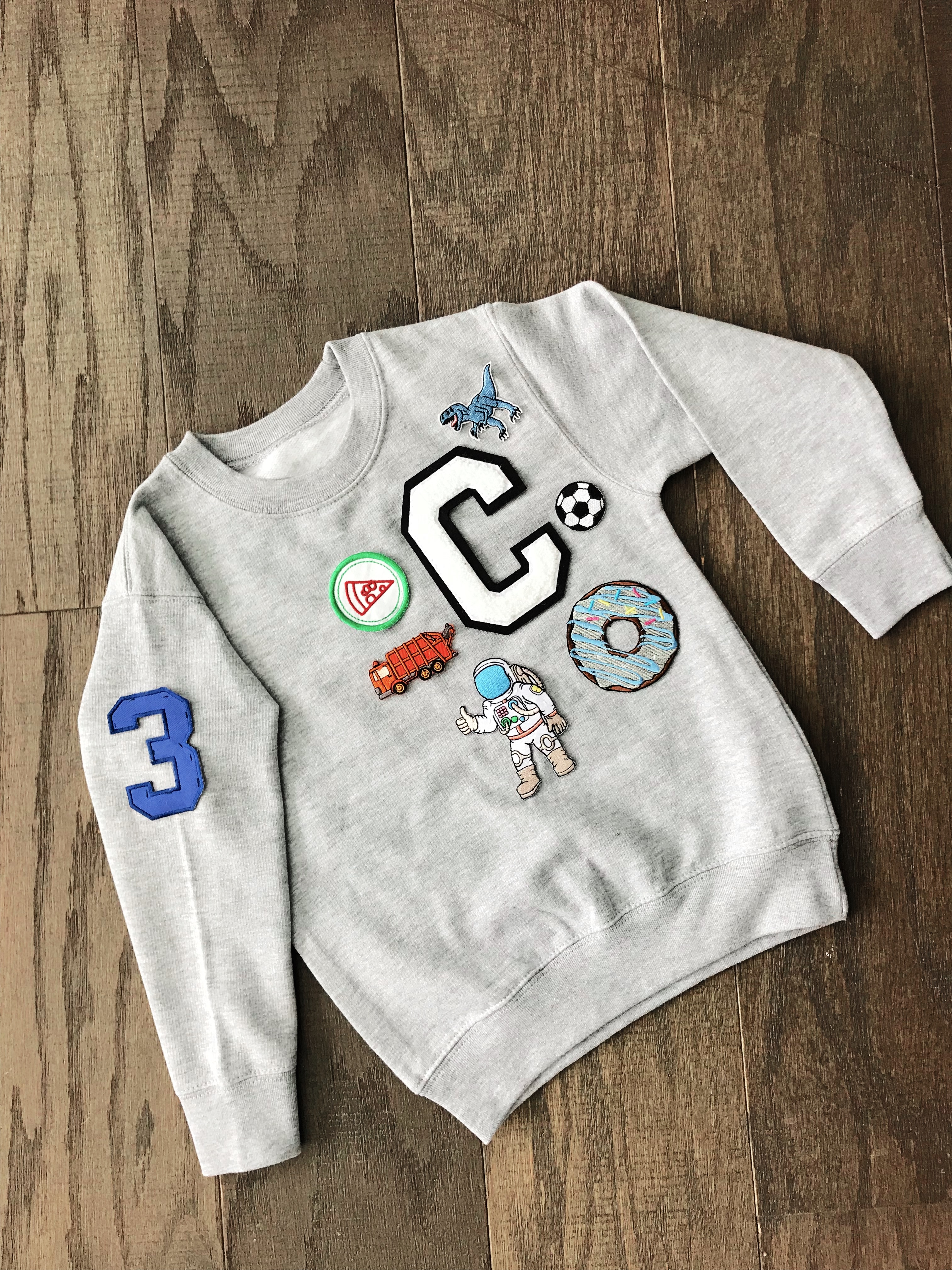 You don't have to look far to see the patch trend is everywhere — and particularly big in kid's clothing. One piece of  this trend goes a long way for me, but I thought it would be such a fun way to capture everything that makes Crew, CREW right now, at age 3.
He LOVES to spot the letter C everywhere, and 3 is his current favorite number, so those were easy places to start. But it was when I was able to find a garbage truck patch on Etsy,  that I knew this project was a must-do.

I pinned a few example pieces to get a feel for arrangement and relative sizes of patches. I ended up ordering this  sweatshirt, as Crew isn't super big on zip-ups right now (he thinks anything with a zipper is for going outside only, he has yet to understand the heavenly-ness of a hoodie!) and I didn't want this piece to be limited to outerwear.
The C patch and the 3 patch came from Amazon, everything else was from a variety of sellers on Etsy, although Ebay is a great resource as well if you're looking for something super-specific. For a 4T sweatshirt, I'd keep the patches smaller, around 1-1/2″ average size. I actually started with a much bigger slice of pizza (admittedly, I wasn't paying close attention to  the size description) and ended up swapping for something smaller.
When you're shopping for your patches, I'd recommend varying the sizes and colors and shapes of the patches — I opted to start with a focal point (I knew I wanted the letter jacket "C" to be prominent) — and then built everything else around that. It SEEMS random to throw them all on there, but it took me a few minutes of arranging to get everything to "work" on here and keep it balanced.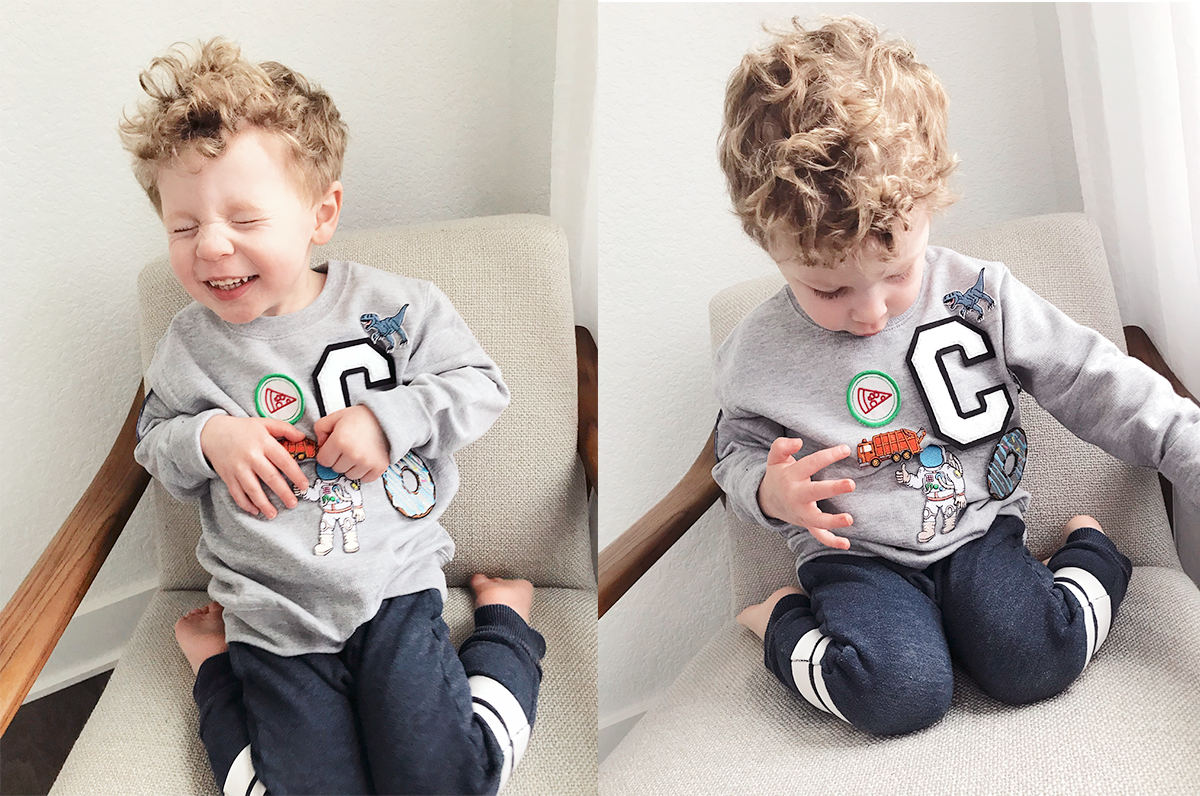 Yes, this was a project for my enjoyment, but I'm happy my model is thrilled with it, too.