I definitely jinxed myself saying we'd have flooring in for the next post — nope, backordered, then backordered FURTHER, and the latest update is that the mill is now making a whole new run of our carpet, so yes…more waiting.
So I figured in the meantime, I can still share some updated "in progress" pictures — this time, of the play space. This little cove wraps around the bottom half of our stairwell, forming an under-stairs clubhouse spot on the right, and a closet designated solely for toys (and storing baby gear up top) to the left.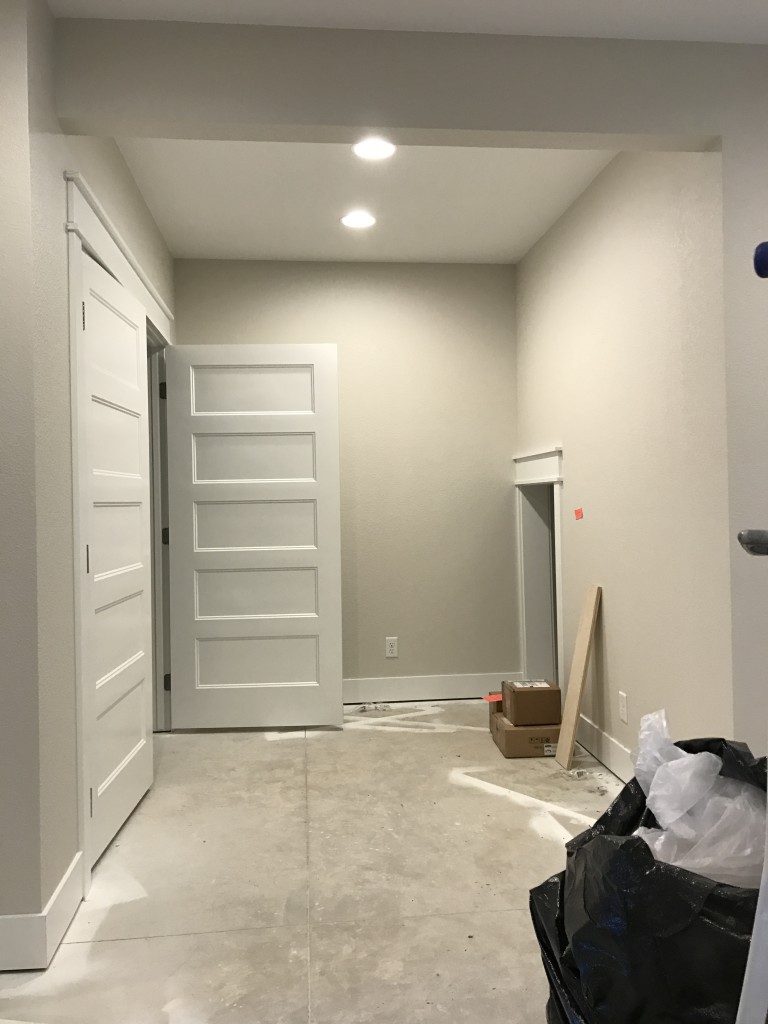 I have since finished arranging all the components just the way I like them (we went with the Ikea "Algot" system, and so far, I've been very pleased!). I've also been slowly relocating a few toys from upstairs down here — which will be a fun rediscovery for Crew when he can get down here to play in what is (hopefully!) a couple more weeks.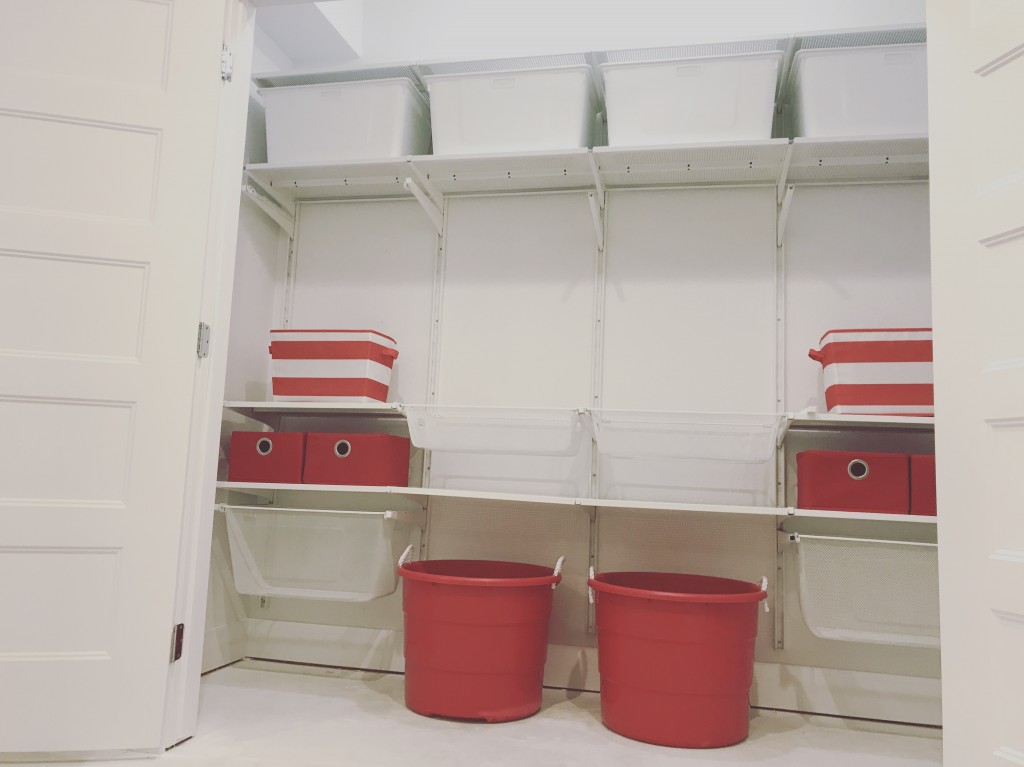 We still have some work to do on the clubhouse. Since the first photo above was taken, our electrician installed both a light inside, and the "porch light" on the outside. We've purchased some plank style paneling that Page will rip into the shape of a house, and edge with some leftover trim we have on hand. Finally, when he builds a sliding barn door for the bottom of the stairway to help muffle some sound, his plan is to create a mini version to serve as Crew's front door. I'm thinking a mailbox and/or a flower box of some sort is in order to make it especially homey! 🙂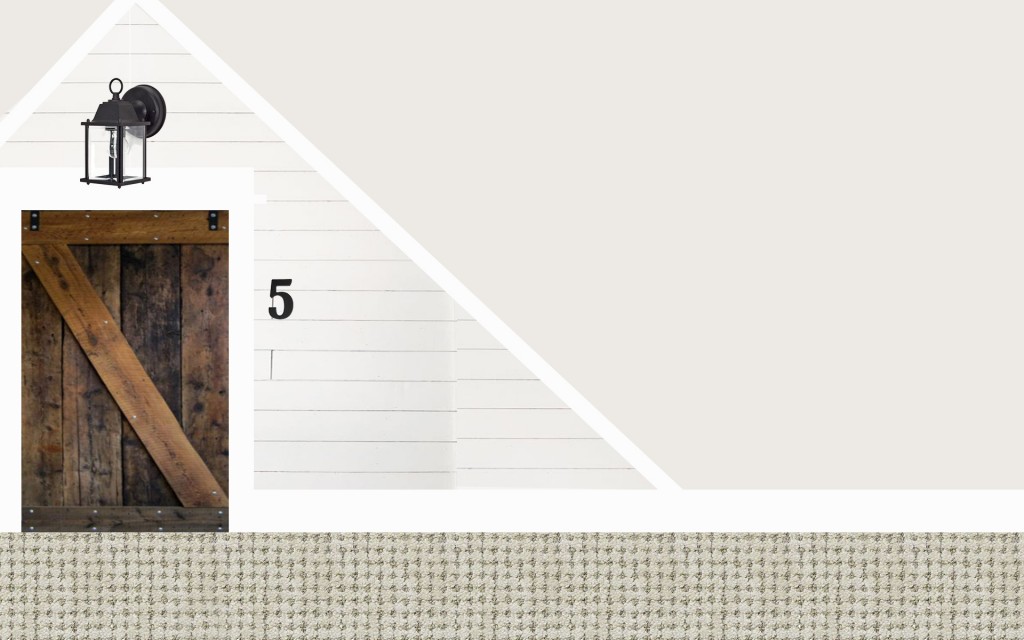 I'm waiting to take pics of the inside until it's truly finished, but decorating this little spot has been so much fun! We will back soon (fingers crossed!!) with the reveal!