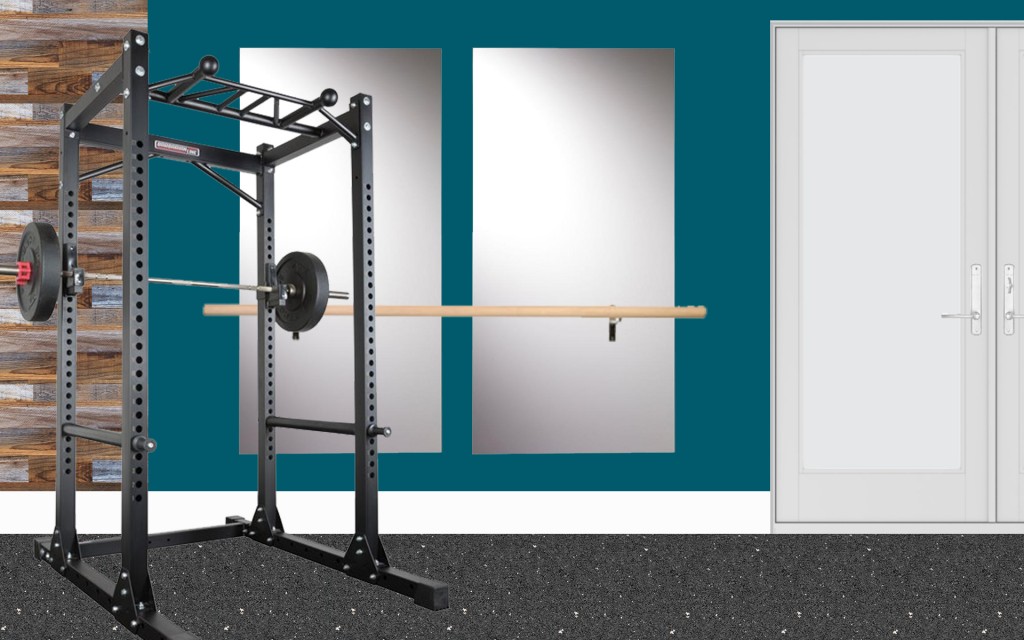 Paint color is Sherwin Williams "Oceanside". You can view all our basement paint picks here.
The gym is our basement level is currently the most finished space so far, but still a work in progress. Today I'm sharing the final plan (and inspiration board, above) for this space, along with a couple progress pics!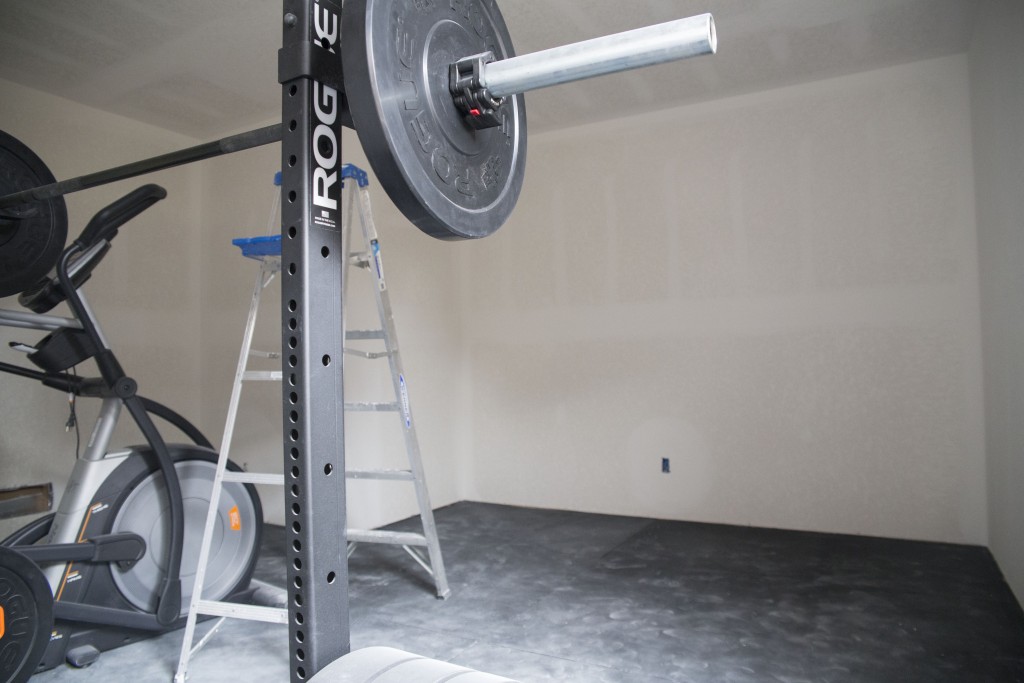 The flooring was in before we even drywalled (Page used the horse stall mats similar to what you might see in a CrossFit or other gym). We have since drywalled, trimmed, painted, and added a ceiling fan and TV. The doors that will let the window light through to the main living area are hung as well, just waiting on the door handles. I don't have a photo that shows the last few details, but here's a gist picture thus far…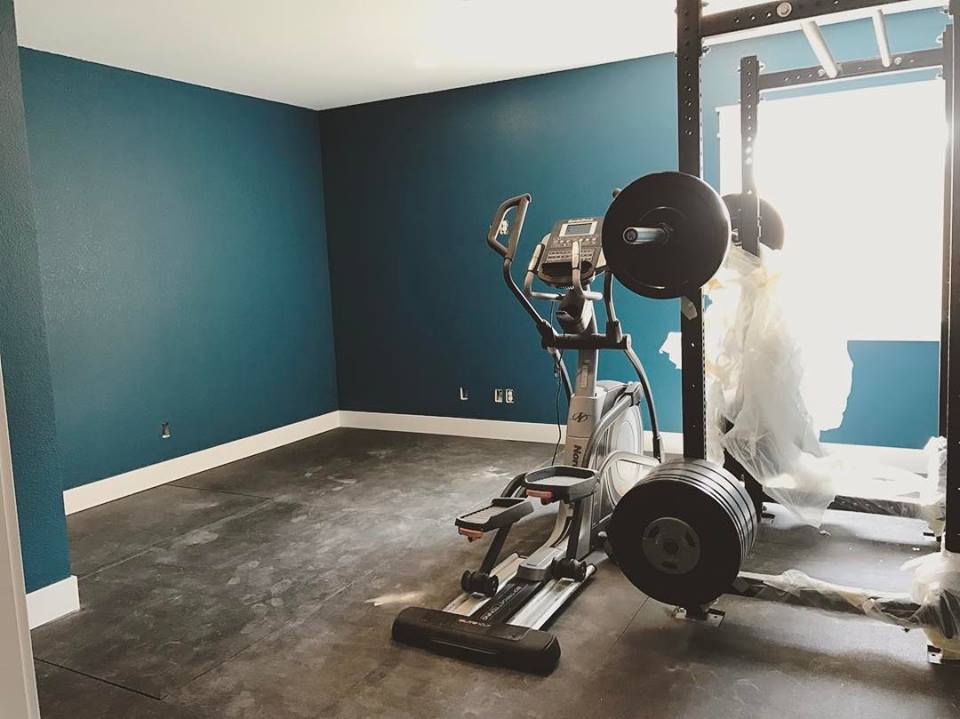 The final touches will include a series of full length mirrors on the south wall, and across them a ballet barre (yasssss!!!!) and eventually, a wall of planked wood across the south (window) wall to bring in a little warmth to the space. I've already squeezed in a couple workouts down here and am LOVING the space.
We'll be back with the FINAL reveal, and I'll have Page chime in on all the equipment (much more his gig than mine) for anyone curious!