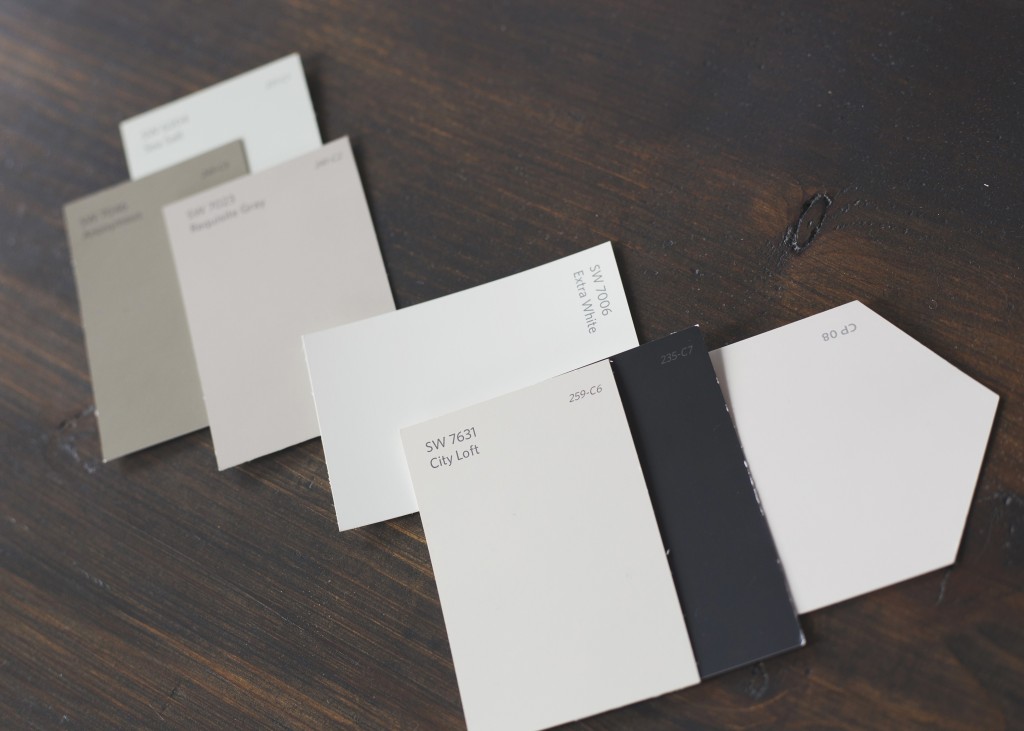 With drywall finished, and trim installation up next, I got a head-start on looking at paint colors. (Note: All colors you see in this post are Sherwin-Williams.)
Working off the paint colors throughout the rest of our home, we wanted to go lighter in the basement, since the only natural light comes in through two egress windows on the south side, and filters down the stairs from a large window on the landing. I'm okay that it feels cozy down there, but not dungeon-like!
"Requisite Gray" that you see below, is the color that comes down the stairwell from our main level and sets the tone for the basement.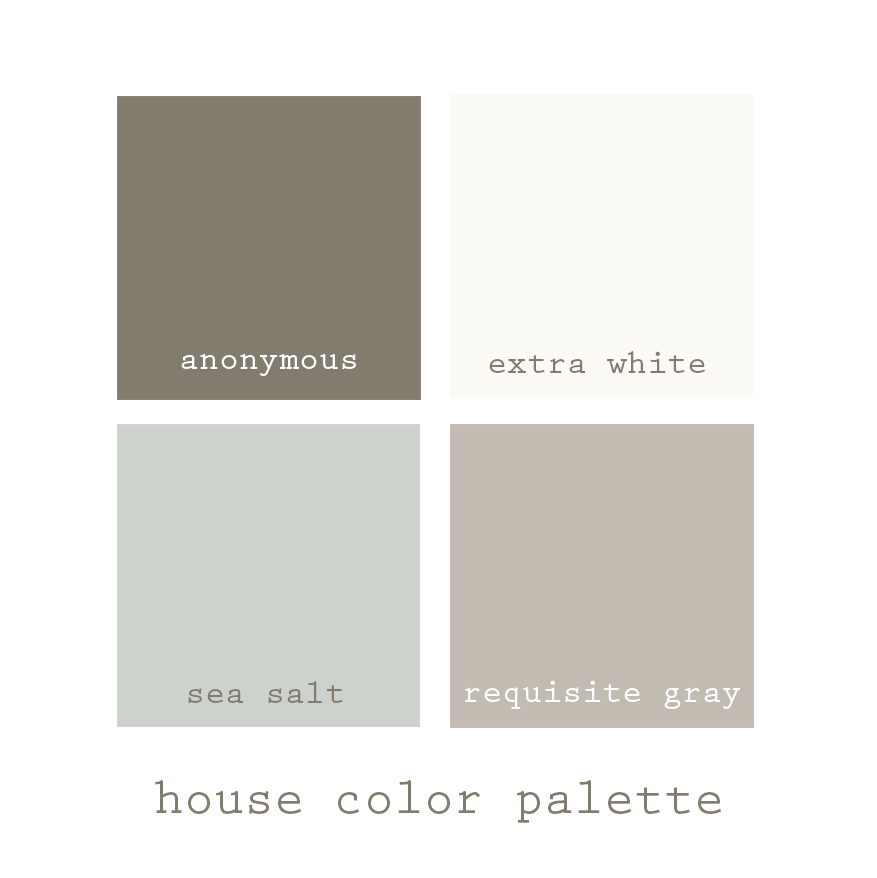 The palette that will make up the majority of the basement is below: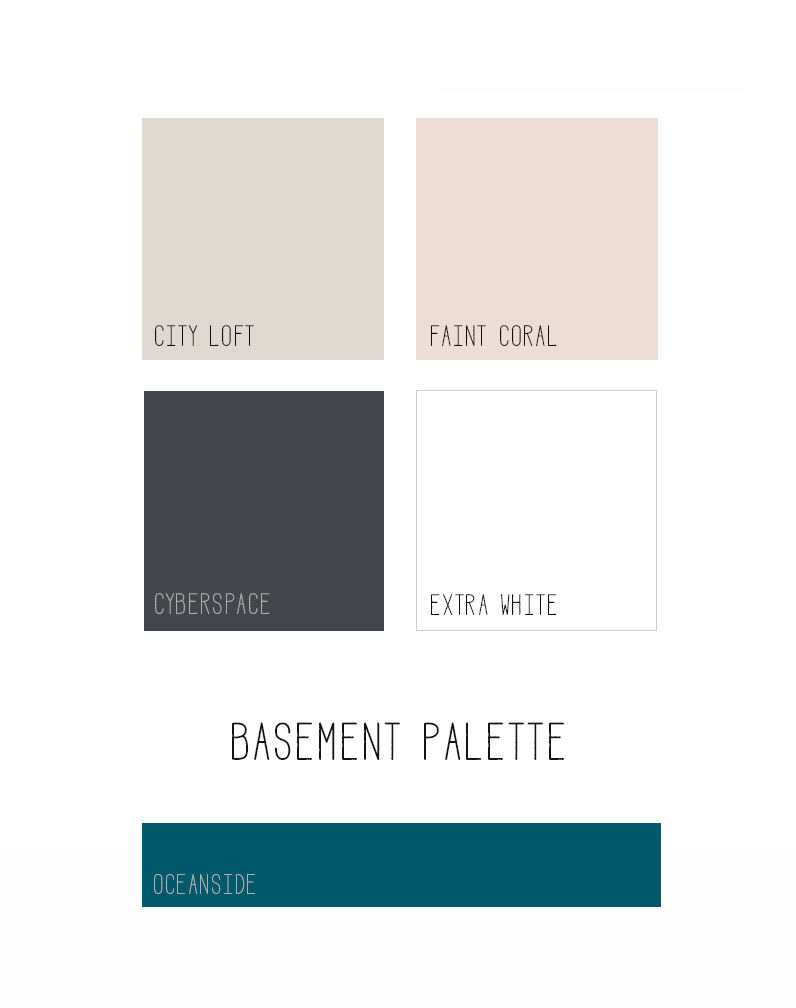 Did that last one throw you? 🙂 Oceanside (6496) is the color Page kept coming back to for the gym. It is definitely a deeper/less neutral color than the rest of our picks, but a great energizing hue for a workout space. You won't see a whole lot of it, between a wall of wood (more on that later), a window, and mirrors and a TV on the walls, but hints of it will be visible from the main living space through french doors. The gym is a fun place to play with more intense color, and not be so safe. I like that it's something out of the norm of colors we're usually drawn to (paint or otherwise) and I like the examples I've seen of it in real rooms with white trim and natural light that soften it a bit.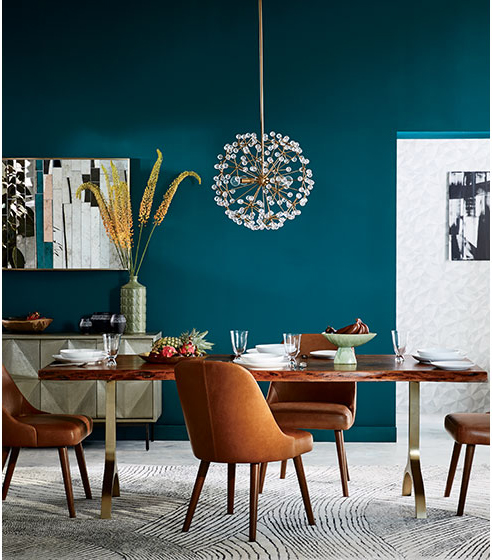 Speaking of white trim, Extra White (7006) is our trim color throughout the house, and one that will continue onto this level. We used this as our trim color in our last home as well. I love it in all lighting situations — perfectly creamy and clean and not too cool, but still a "true" white with no yellow undertones.
I mentioned that Requisite Gray is the color that currently comes down the stairwell. It will meet up on the lower level with City Loft (7631), which will cover the majority of the basement, including the main living room area, the bar/simulator, play area, and the bathroom. It keeps the warm/neutral flow going, but a bit lighter than our upstairs choices. I always think screens mess with paint chip hues — it's definitely still the in the "grays" versus "tans" category, but the warmer end of the gray spectrum.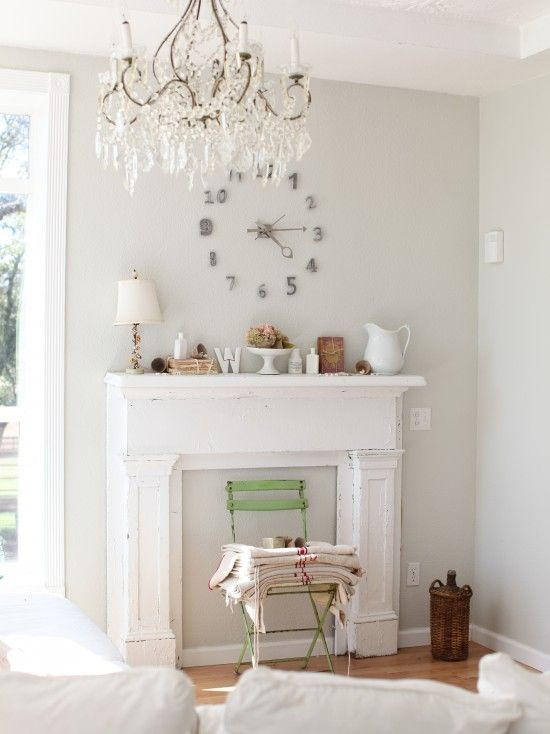 To create some contrast, we are bringing our outside color in. The exterior of our home is Cyberspace (7076), a gray-navy inky color that I love as much as the day we picked it. After we moved in, I was gifted a large picture frame for our front entry from the creative duo at Adamo Design, in the same Cyberspace hue. Seeing a splash of this color inside on our walls and how she artistically distressed it a bit made it an easy choice for our downstairs bar cabinets.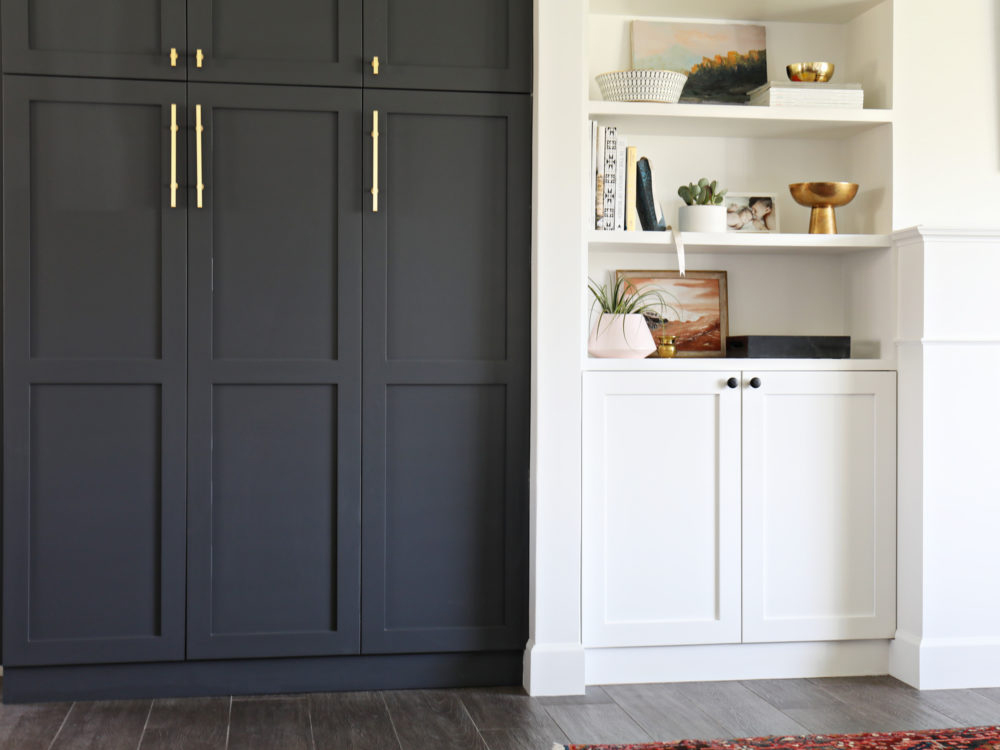 I've wanted to use a faint, faint (dare I say "pink") wall color somewhere in our home, but I wanted it to be anything but baby pink. This has a more coral/peach tint to it, and it's super subtle. I was ultimately sold on it after I saw it in a couple of non-nursery rooms. In a basement bedroom, I wanted something that felt warm and welcoming but still light and bright, without any (major) color commitment in any one direction. (I know, I'm high maintenance!) So Faint Coral (6329) it is, to bring a little personality to the guestroom.
So there is the rundown of our paint picks for the lowest level. And to give a flavor of the other surfaces and finishes that will come in down here, here's a quick collage. The stone will go up a pillar at the bottom of the stairs (Eldorado's "Chapel Hill" which is in our upstairs level as well), some elements of dark walnut stain and/or cedar will appear between the bar countertop, a sliding barn door at the bottom of the stairs (for noise control), and a version of this on a wall of the gym. We haven't picked a tile, but we'd like to go light with a subway tile in the shower stall, and we'll continue the chrome door/cabinet hardware and fixtures on this level as well.
I'll be back to share more as this all slowly comes to life. Off to call some trim carpenters! 🙂