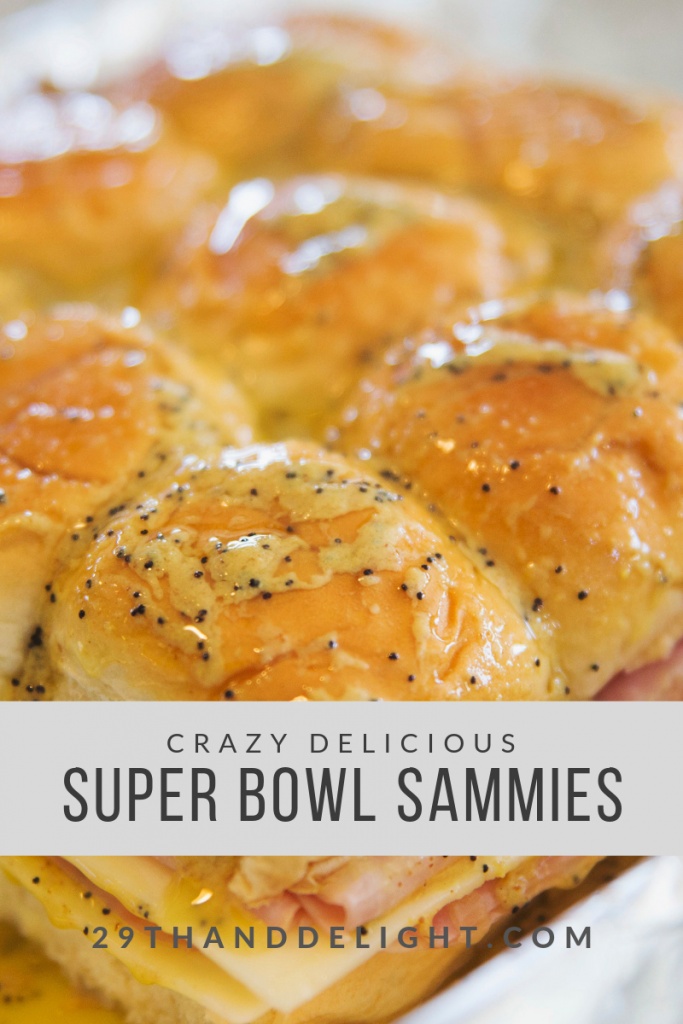 I first blogged about these mouth-watering sammies a few years ago. After making them about a bajillion times since then, I've updated the recipe just a tad, and included a couple little tips I've found helpful — although these are SO easy you really can't screw them up! These are perfect if you're looking for an easy Super Bowl recipe for Sunday!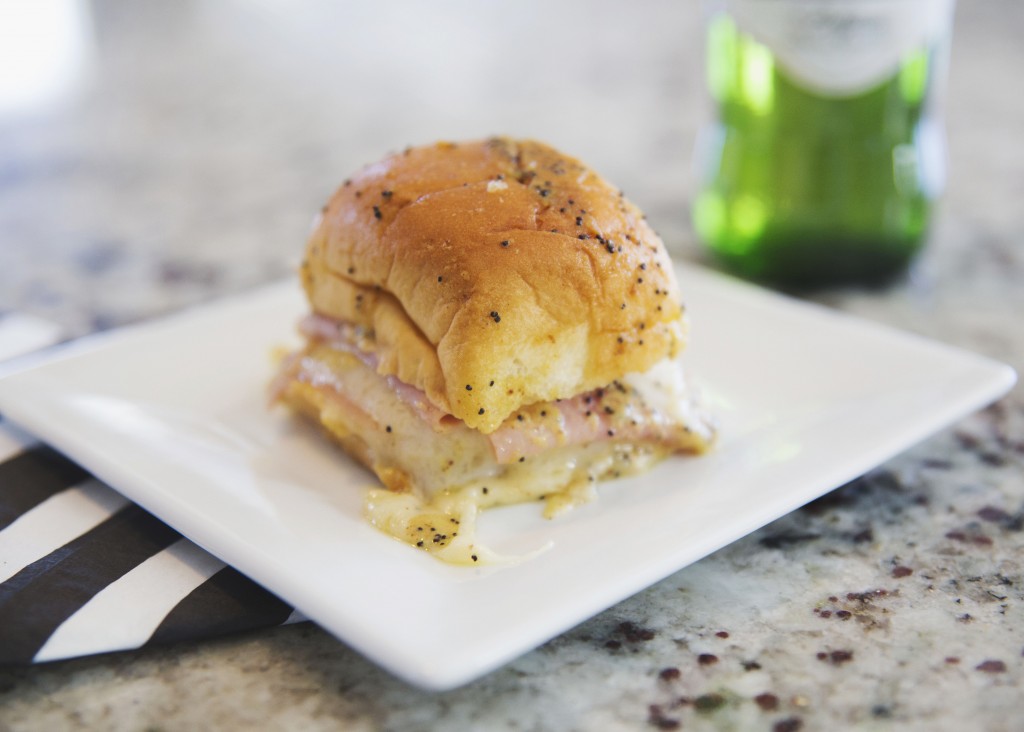 Melted swiss, hot ham, sweet Hawaiian rolls and seasoned buttah (er, butter) and you have yourself a ready-in-thirty crowd pleaser! (Scroll to bottom for full recipe!)
Preheat your oven to 350 degrees. Melt your butter in the microwave, then whisk in all other ingredients (except, of course, the ham and cheese and rolls).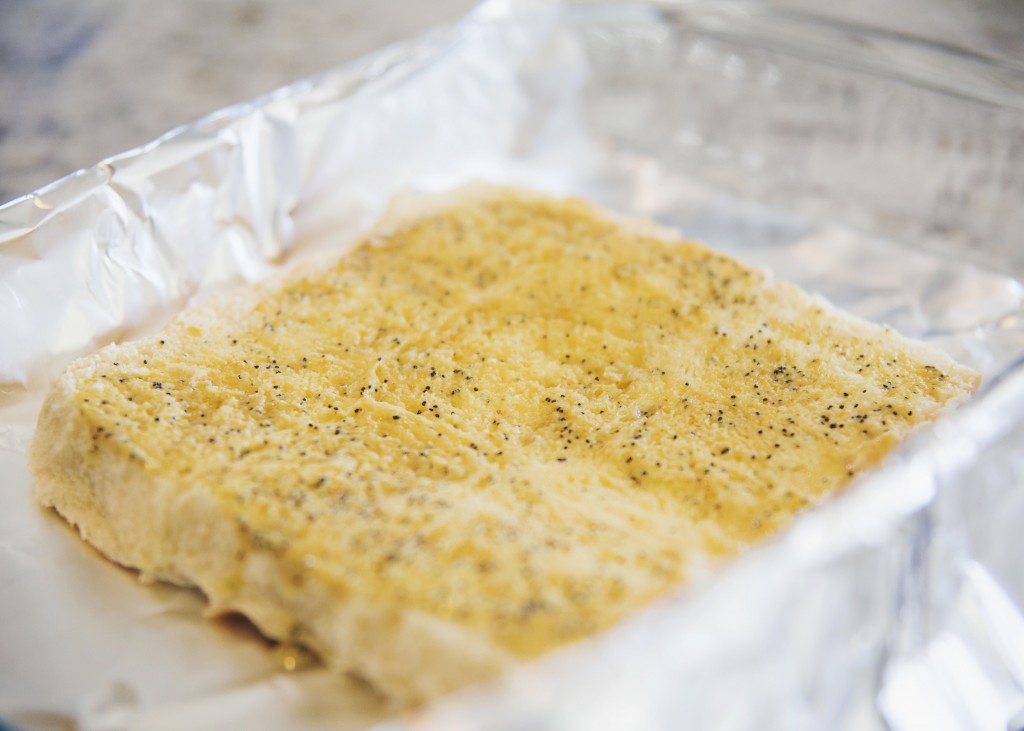 2. Slice your Hawaiian rolls, keeping them in a whole "sheet" right down the middle and drizzle half your butter-mixture on top of the "bottom" half of the sheet.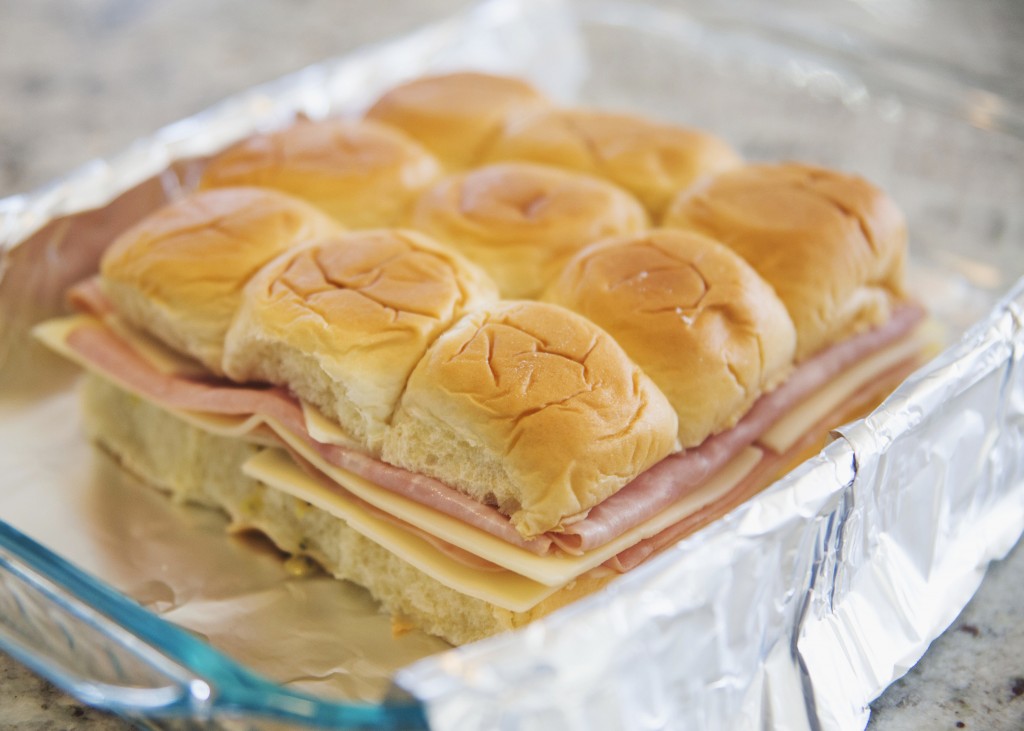 3. Layer on slices of swiss and ham and put the "top" sheet on your rolls back on top. NEW TIP: I've learned that the very center rolls' cheese doesn't melt as well, so after I get these all assembled, I slide them down the middle to let a little more heat in.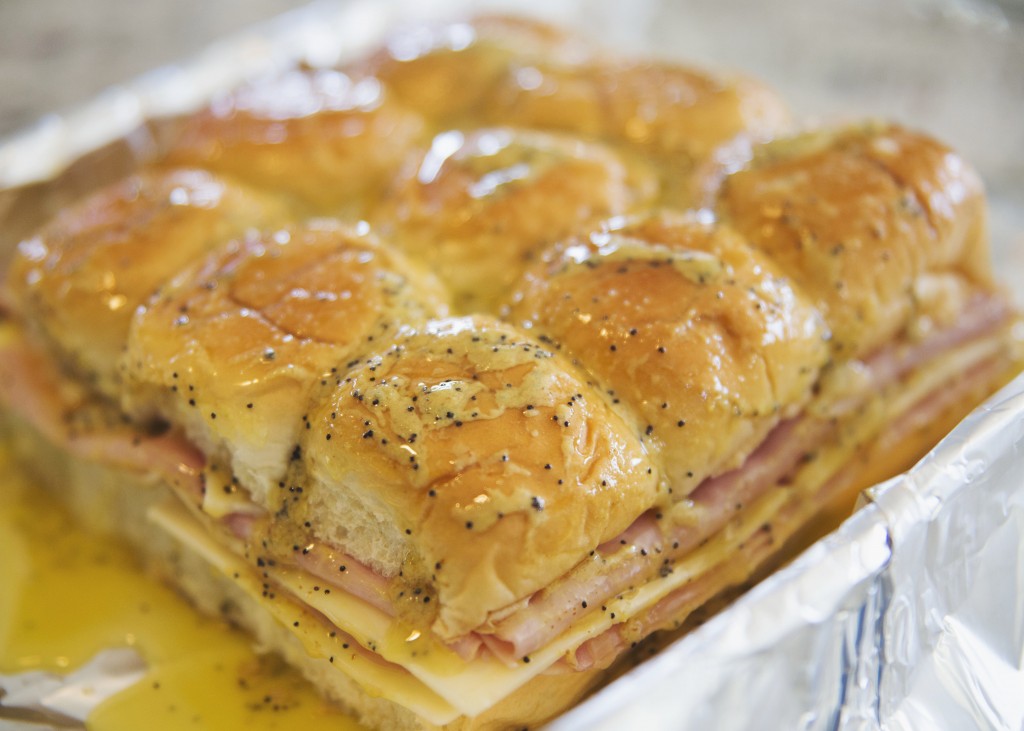 4. Drizzle those bad boys with the other half of the butter mixture. Cover with foil and pop in the oven. NEW TIP: I've bumped the cook time up to 25 minutes, but check at 20. Nothing bums me out more than to find the cheese isn't gooey enough, three bites in!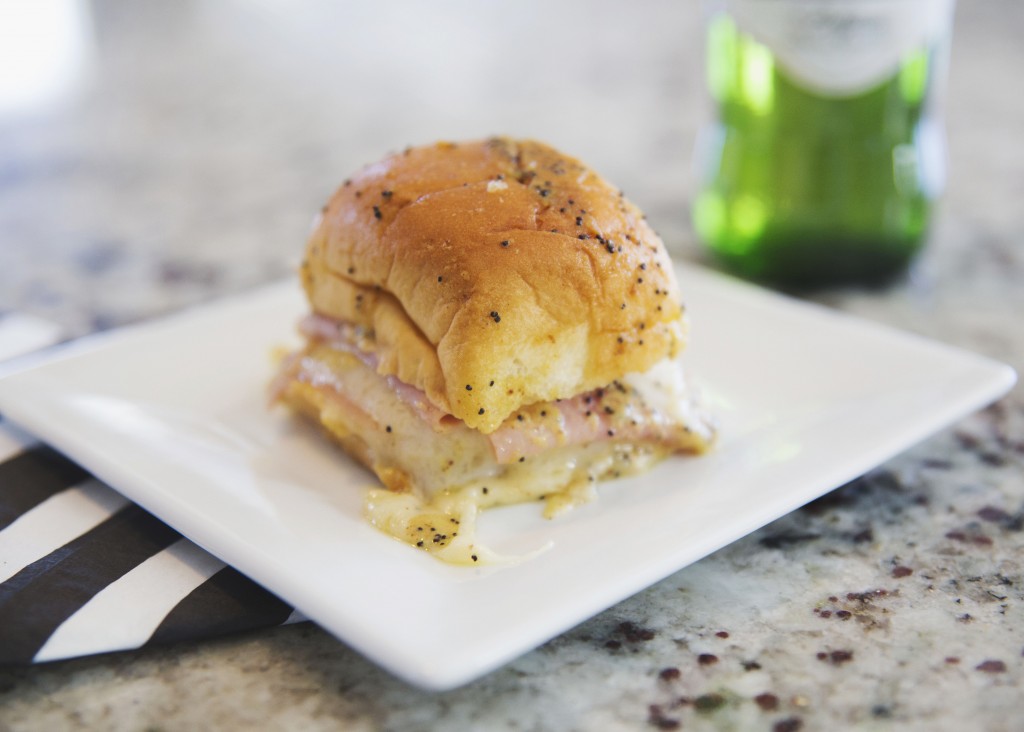 Note: If you want to keep these warm for an extended period of time (although damn, they're tasty even when they've cooled), set your crock pot to warm and under-bake them initially by a couple minutes. We've taken these to a couple of tailgates this way and the crock pot method kept them perfectly gooey until they were gone! 
Also — yes, there are twelve rolls in a package, and mine are only nine. A certain toddler in my house is ob.sessed. with Hawaiian rolls, so I got what I got… 😉
Super Bowl Sandwiches (a.k.a. "Crack Sammies")
1 package Hawaiian Sweet Rolls
1 package thin sliced deli ham
1 package sliced swiss cheese
1 stick of butter
2 tsp onion powder
3 Tbsp dijon or spicy brown mustard
1 Tbsp worchestershire sauce
3 tsp poppy seeds
Bake at 350 for 25 minutes (check at 20). ENJOY!