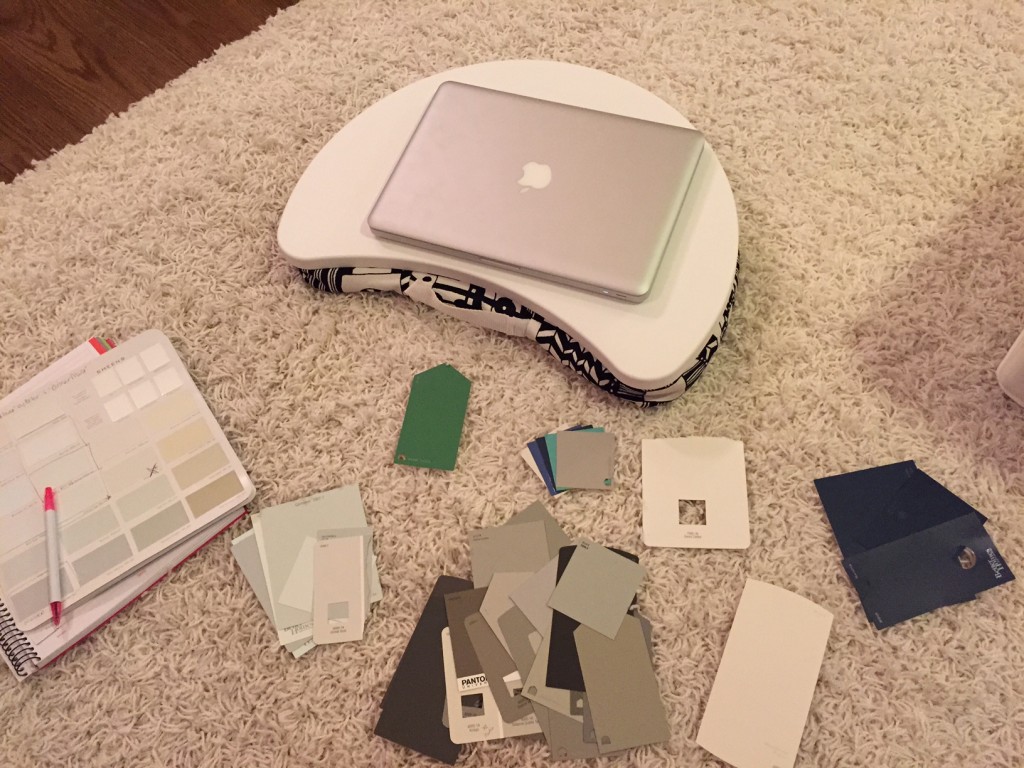 I'm usually pretty decisive and don't hem and haw when it comes to paint choices. I grab a couple chips, hold them up in the room I want to paint, and pull the trigger. I typically just know what I want when I see it and go from there.
Picking colors for a whole house at one time (and when said house does not yet EXIST to walk through and think through), is a bit of a different story.
I would guess all in all I started with a stack of about 100 paint chips. Yes, that's a lot, but at the same time, I knew I wanted a palette of a few different colors so it was more like 20 or so options for a handful of hues. Page helped the narrowing down process by adding his preferences, and in the end, I was going back and forth between the final 20 or so picks, trying to get just the right combination that would all flow together, and each serve the purpose I wanted them to.
Voila, the backbone colors of Casa de Smith:
SW Anonymous 7046
SW Requisite Gray 7023
SW Sea Salt 6204
SW Extra White 7006
I feel like swatches never do a color true justice, and definitely not online, where every computer screen sees the color differently. As soon as I uploaded the above image, I felt like the greys look more brown than in real life, and sea salt looks almost sage-ish. So I went after images of the colors on walls in actual rooms to get a better feel.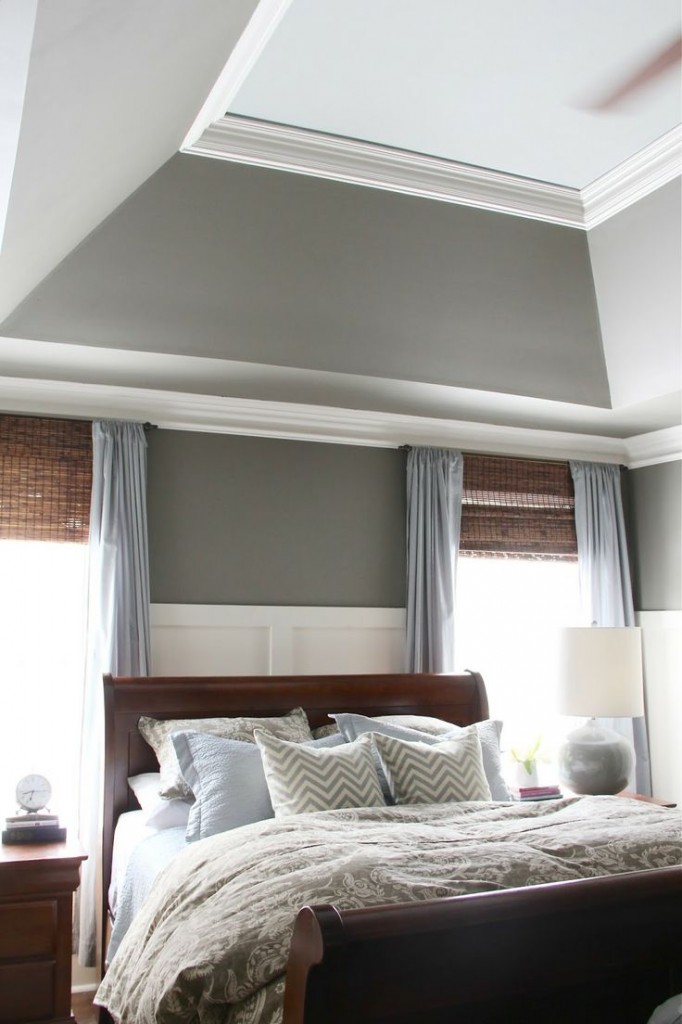 This deeper grey shown above ("Anonymous") will be the wall color in the main living area of our first floor – with high ceilings, lots of window light, and white/light trim, cabinets, counters, and doors, we wanted a wall color with some drama to add contrast. Page has also opted to put this in one of the upstairs bedrooms that will serve as his office. He did a similarly dark grey in our last house and we loved the man cave vibe it created.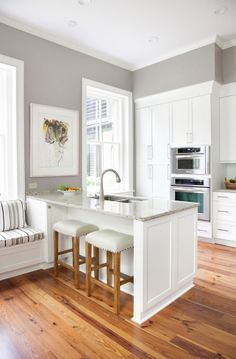 This lighter grey ("Requisite Gray") is very similar in intensity, but a hair warmer, than the Mindful Grey we did throughout our last house and loved. If you asked me to walk into the room and tell you which was which, I likely couldn't, but when I see the two next to each other with Anonymous, I like the way this one feels just a hint warmer/earthier. This lighter grey will run throughout hallways, the upstairs landing, powder room, laundry room, and our master bedroom, as these are areas that either are small with fewer or no windows, or feel a bit darker because of carpeted floors.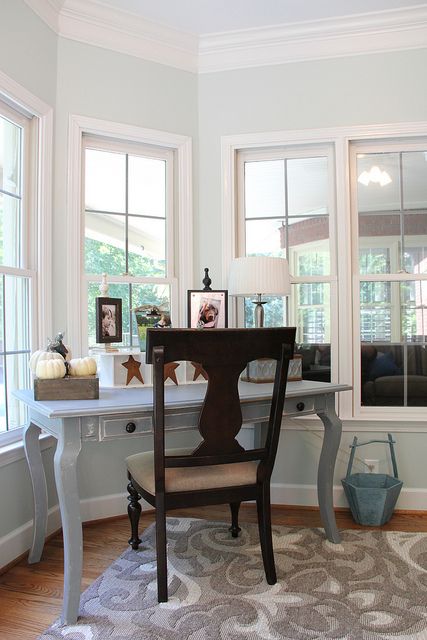 Page is not a fan of "baby blue" and I have to agree — I'm not a BLUE person, either. But I love the seaglass part of the color wheel, and a good, greeny aqua hue. I wanted this zen color in our master bath/closet to give a spa vibe, and also in the nursery, playing off the bolder aquas and navy that will go in there, as opposed to going with neutral grey walls (We already had two large grey pieces — a dresser and glider to work with, so grey walls felt like overkill).
I sort of agonized over this color because it's so hard to find a "light aqua" that isn't somehow TOO juvenile or babyish feeling, and leans more green than blue without going MINT. While I originally passed over the swatch of it, when I see Sea Salt in real rooms (and when I randomly learned it was the wall color at my chiropractor's office!) I loved it so much more and saw how it takes on the blue/green/gray of what's around it, and is vibrant yet subtle — the true "seaglass" kind of feel I had been looking for.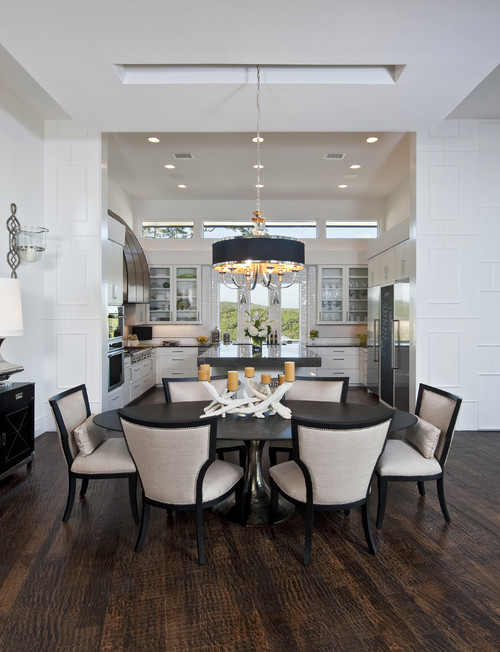 The final areas that I want to incorporate a fourth and final paint color are the front flex room (which will serve as photo studio space) and the fourth bedroom that will serve as our guest room. I had to stay pretty light and neutral for photo reasons, and after circling around the PALEST of pink hues for a while, I came back to wanting to try the look of pure white walls ("Extra White"). Especially against the richness of wood floors, I'm excited to bring in elements of colors through accessories that won't cast color on my subjects like a wall color would. I also have a lot of colorful pieces planned to use in the guest room, so a neutral white will hopefully make a great backdrop.
Neutrals are tough for me, but I didn't want to commit to some overly dominant wall colors and then change my mind after actually moving in and seeing it on the walls. The pops of color will come in through accessories and things I can change out easily as I change my mind. I'm really happy to have the final choices decided…so I can start thinking about how to layer some more COLOR on top of them!