I am BEYOND excited to decorate our house for the holidays this year! It will be the first year decking the halls of this house (which means an all-new plan from our townhouse, and some new decor goodies!) and after we spent last December moving in to our new home, decorations of any kind at our new OR old house all fell by the wayside so I'm ready to make up for a year off. If you are like me and prefer to plan ahead, I hope this download today is helpful to you!
I'll be back later this month with a series of posts on decking our halls for the season ahead (I have already started shopping!), but to get myself (and all of you!) started, I wanted to share this decorating checklist printable to keep you organized and save time and money as you prepare to  festify your home!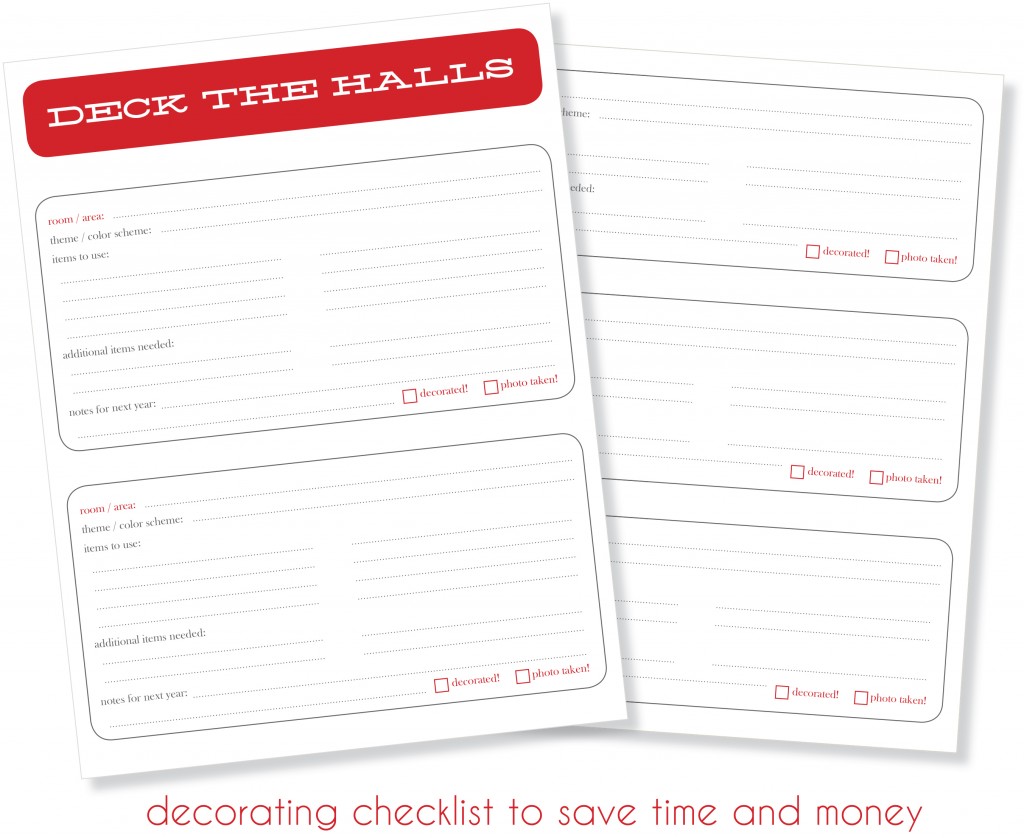 If you are like me, I go all out decorating one or two main areas in the house, but still do a few small touches in other rooms as well. I tried to structure this checklist to accommodate that – with DeckTheHalls_Page1 having quite a bit more space to lay plans, but DeckTheHalls_Page2 still has room for additional spaces in your home. Print as many sheets as you need of either page – or make one double-sided copy – as you bring some "fa la la" into your home.
Once you've filled everything in, SAVE your printable and stash it with your decorations for next year — it will be helpful in saving time and money as you'll know what you have on hand (and won't buy doubles). Notice the "photo taken!" checkbox for each space – be sure to take photos as you decorate and save them somewhere to reference the next year. They can serve as instant blueprints for decorating come next year when you get all the decorations out again!